If you have a blog or website about WordPress, and you're looking to increase revenue, this post will cover some of the most popular WordPress related affiliate programs. Something you might want to look into.
If you're new to the concept of making money online, you might not know what an affiliate program is.
An affiliate program a company has set up to reward people that market it's product for free. It is basically a program where you get a cut from a sale that you directly made happen.
If your friend saw you eating a new type of candy bar, you tell him where to get it, and the store sends you a piece of the profits.
Given the fact that you need hosting to run WordPress, and all the addons with themes and plugins, there are a lot of different options.
1. WP Engine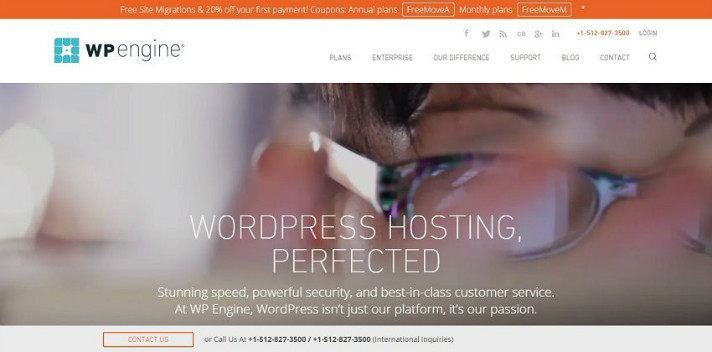 WP engine is a dedicated WordPress hosting provider. Their whole setup is geared specifically towards hosting WordPress sites, and with a strong emphasis on customer support, they continue to have a strong reputation among their customers.
A good choice if your site focuses not only on themes or plugins, but everything that goes into creating and maintaining a good WordPress site. Hosting is obviously one of the necessities when setting up a WordPress site, so it's natural to cover some hosting alternatives as well.
Type of product: Hosting
Commission: $200 or the first month's payment if it exceeds $200. 50$ for paying customers referred by affiliates you referred.
Visit WPEngine WPEngine Review
Kinsta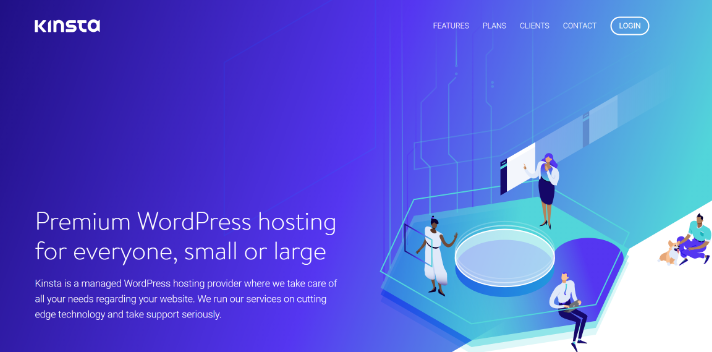 Kinsta is a managed WordPress host powered exclusively by Google Cloud Platform. Their primary focus is providing superior performance and world-class support. Kinsta's support team consists of only the best highly-skilled WordPress developers and Linux engineers, while their infrastructure features Google's premium tier network, an HTTP/2 CDN, and the latest software such as PHP 7.2 and MariaDB.
Kinsta's hosting platform doesn't fall into any of the traditional hosting categories as they utilize isolated containers. This means that resources are 100% private and are not shared with anyone else or even your own sites. This guarantees security by design and autoscaling for high-traffic sites.
Type of product: Hosting
Commission: Earn up to $500 for every referral as well as 10% monthly recurring lifetime commissions.
2. Tesla Themes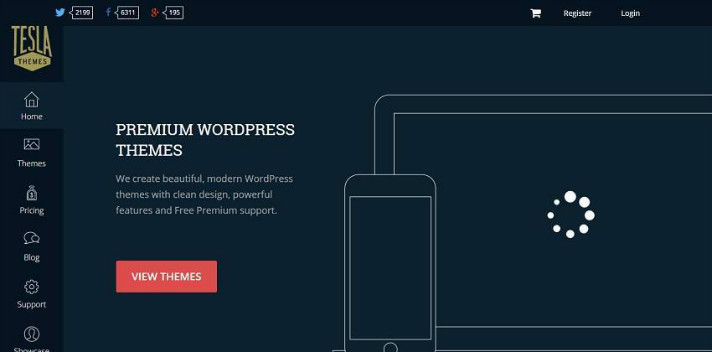 Tesla Themes is the theme shop of one particular team of theme developers. The themes are clean and professional, and cover a variety of categories/niches. People can also opt to buy a membership to gain access to all themes instead of buying a single theme.
This is again a good choice if you like to review and compare different themes. A bonus is that if you like to do thorough long-term testing, you can get the membership to get access to all themes, and test all themes, giving you a lot of choices between what to recommend and what not to recommend.
Type of product: Themes/Membership to get access to all themes.
Commision: 50% of sale, and 15% of the sale of an affiliate you referred.
3. Template Monster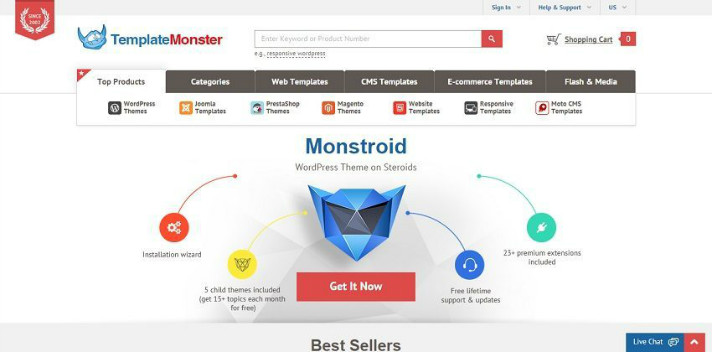 Template monster is a template store for different CMSes, and even standard HTML websites, but their biggest and most popular category is without a doubt WordPress.
Although it's the store of a single team of Developers, the sheer volume of different themes makes it seem like a marketplace or directory, something along the lines of ThemeForest. This makes it another good option for people who like to write about themes.
The commission starts at 30% but increases along with the volume of sales that you bring in monthly.
Type of product: Themes
Commission: 0 – 19 sales = 30%, 20 – 199 = 35%, 200 – 299 40%, 300 – 499 = 45%, 500+ = 50%.
4. MyThemeShop
MyThemeShop is a theme and plugin store. While their selection of premium plugins is a little underwhelming, they have a great selection of themes to choose from. And because it offers one of the highest commissions of theme-specific sites, this makes it a popular choice for many affiliates.
If you like to take a closer look at themes before you recommend, there's a membership available that will give you access to all themes and plugins.
Type of product: Themes and plugins
Commission: 70%
5. BlueHost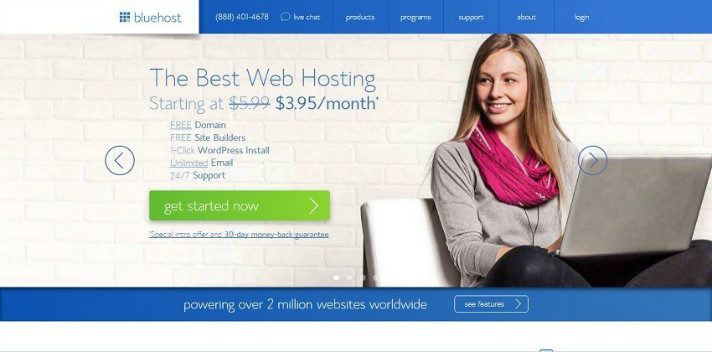 Bluehost is one of the big players in webhosting, and definitely one of the more popular hosting providers among budding WordPress users. They offer different kinds of hosting, but most notably, their cheap "shared hosting" plan, where most people that start out end up, is very popular among newer WordPress users.
While this is not a fully dedicated WordPress host like WP Engine or Synthesis, it does offer a dedicated WordPress hosting plan, and it is definitely one of the more advertised ones as a "starting out host" on a lot of different WordPress related websites.
Type of product: Hosting
Commission: $65/customer
6. StudioPress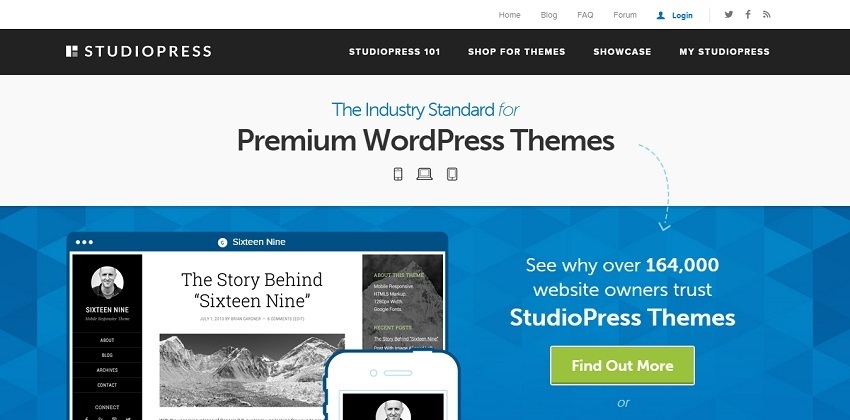 Creators of one of the most popular frameworks for WordPress, Genesis, it's no wonder Studiopress gets a lot of free press from customers. The lightweight framework has been molded into many different themes that are available in the store.
The biggest selling point of this affiliate program is probably the quality of the framework and their core product, Genesis. Lightweight, easily extendable and beautiful. The only downside is perhaps the vast network of happy customers that already their products.
Type of product: Themes/Membership that gives access to themes
Commission: 35% commissions on sales, and 5% on the sales of affiliates that you refer.
Appthemes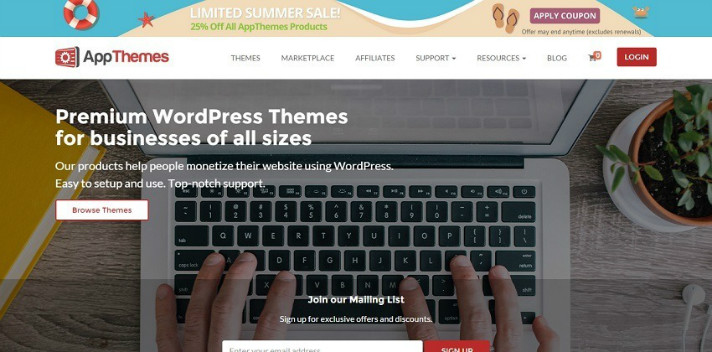 A themed theme store that focuses on themes that offer more specific functionality than a typical theme. For example themes that let you create fully functional micro job, classified, or eCommerce websites. Some of these themes are very extensive and it shows in the price tag. They also offer a membership that includes access to all of their themes.
The fact that it's a shop that deals exclusively with functional themes, makes it an ideal affiliate program for people that cover the more complex uses of WordPress, like e-commerce and other websites that are outside the norm.
Type of product: Themes
Commision: 30% per sale, 10% on the sales that affiliates you refer make.
7. Elegant Themes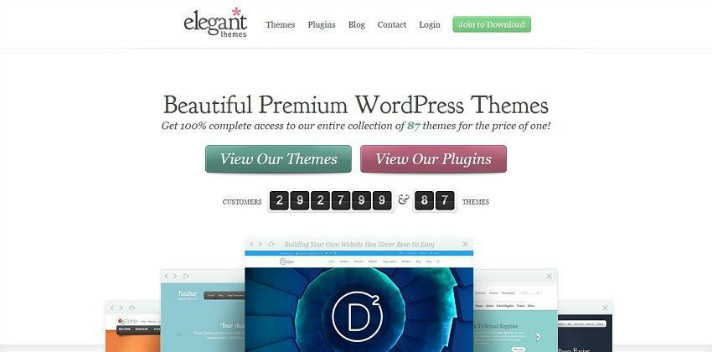 Very popular membership site that offers access to 80+ themes on the most basic level, as well as very powerful plugins with the second level of membership. They offer some very popular, quality themes, as well as plugins. Their flagship framework theme Divi, is very flexible, and is the frame upon which a lot of their newer themes are built as well. They also recently released a new email opt-in plugin called Bloom which is comparable to OptinMonster in terms of functionality and results.
The membership itself is very affordable considering what they offer, and what some of the prices of membership sites they compete with are. Making it not only cheaper to get a closer look and see for yourself, but even easier to recommend when you find a theme or plugin that you think is worth the entire fee.
Type of product: Theme/plugin membership
Commission: 50% on sales, ($34.50, $44.50, $124.50)
Visit ElegantThemes Our Review
8. ThemeForest/CodeCanyon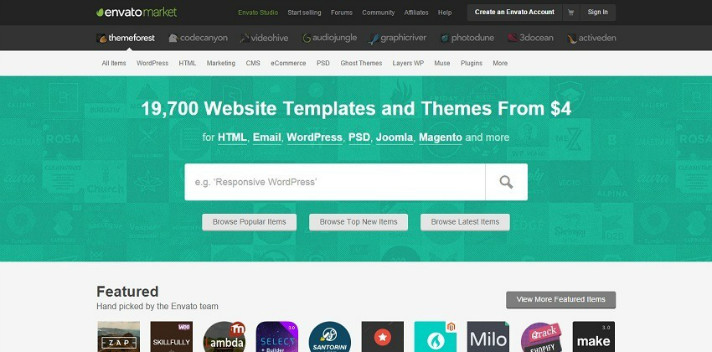 Quite possibly the biggest directories/marketplaces for themes/plugins other than WordPress's own. The only difference? These themes and plugins are not free.
There are thousands of premium themes and plugins to choose from, some of which target broader audiences, and some that serve very specific groups of people, very specific needs.
With all the variety at hand, this makes it a popular choice for both normal users and affiliates alike. A solid choice if you like to test and review a lot of different themes and plugins. The variety available means there's always options almost no matter what areas of WordPress you usually cover.
Type of product: Themes and Plugins
Commision: 30% of sale.
Afterword
While these are some of the more popular affiliate programs, I'm not saying that you need to jump on the bandwagon and promote all these different products any way you can. While that is something some people do,  advertising products without any sort of testing is not something I would endorse, and that's probably not the most efficient way, at the very least not in the long term.
Something that a lot of the bigger WordPress sites do these days, and the way that I would go about it on my own website, is doing honest reviews and in-depth comparisons of different products (some of which happen to have affiliate programs).
And of course there's always promoting the products that you use and honestly love to death.
If you recognize a product or service that you use and love on this list, then that's a good place to start.
If you have a product or service that you find really useful, and would whole-heartedly recommend, but it's not on here, you probably want to check if they have an affiliate program.
While there's nothing wrong with giving free publicity to great products, there's also nothing wrong with taking a small cut of profits that might otherwise go to more marketing expenses anyway.