An e-commerce store that looks good can help bring new potential customers to you. However, you'll need more than swish visuals to nail down a sale. The best WooCommerce WordPress themes all look good, sure – but they also help you create and manage your store too.
For this post, we'll look at a bunch of near-perfect WooCommerce WordPress themes. However, first let's talk about why you'd want to use WooCommerce and wordPress together, then boil down the elements you should look for in a good theme.
Why WooCommerce and WordPress Are the Best Match for Your E-Commerce Website
When it comes to popularity, WordPress is at the top of the ladder. Around 40–45 percent of sites use WordPress in some way, and nearly 20 percent of those use WooCommerce. This means millions of sites use both platforms together. Without WordPress though, you won't be able to run WooCommerce.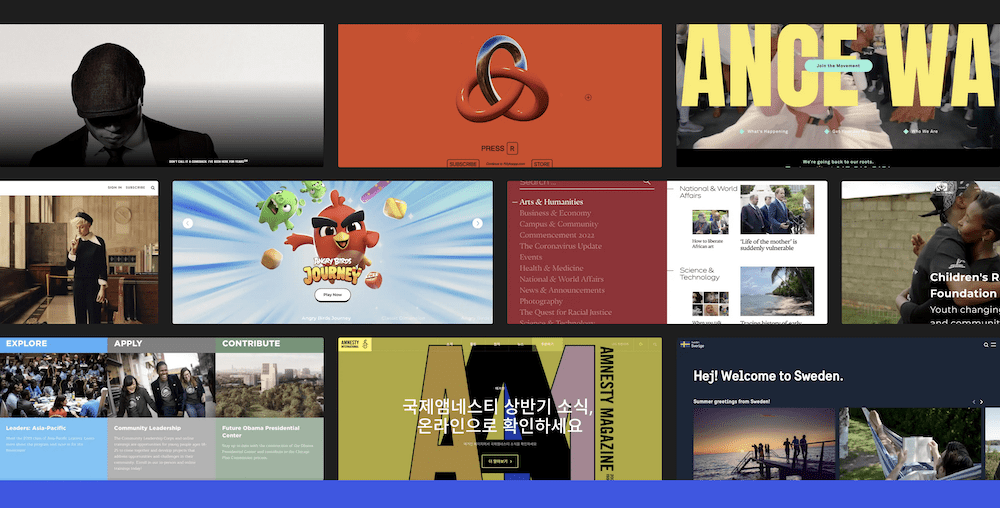 We talk about what WordPress can do for you elsewhere on the blog. In short, it's a Content Management System (CMS) that is super simple to set up and use, without the need for code. What's more, you're able to add a different visual style using themes, and extra functionality through (mostly) free plugins. WooCommerce is one of such plugin.

This adds e-commerce functionality to your site, and you have almost unlimited scope with what you can accomplish. Again, we have a full tutorial on everything you need to know to use WooCommerce, so we advise you to check that post out.
Speaking of themes, you won't want to pick any old one. Next, we'll talk about what requirements you should have.
What to Look for When Comparing WooCommerce WordPress Themes
Because there are thousands of WooCommerce WordPress themes, you'll want to make sure you choose the right one. The good news is that the options are vast, so you can opt for something that suits your site's needs.
There are a few different facets you'll want to consider before you gaze at a complete list of themes:
First, will the theme look the way you'd like your site to look? This is important because while you will have customization ability, there are natural limits to what you will be able to achieve per theme.
Can the theme bring any additional functionality to the table? This might mean you can forgo another plugin on your site.
What is the WooCommerce integration like? The themes on our list will all have stellar integration, but the one you look at might need further investigation.
Speaking of which, check out the user review and ratings – are they high and positive? This is a sign that a theme is good, but also check out one-star reviews to get a handle on much support you'll get.
Finally, look at how often the theme sees updates for its development team. You'll want to make sure the theme sees active development, so it will work with future versions of WordPress.
With all this in mind, you can start to look at themes. The rest of the article will round up some of the best WooCommerce WordPress themes on the market.
12 Top WooCommerce WordPress Themes for Your Online Store
We're going to show you twelve different WooCommerce WordPress themes, so here's the list in brief:
This list isn't in any order, so feel free to hop around and check out each one!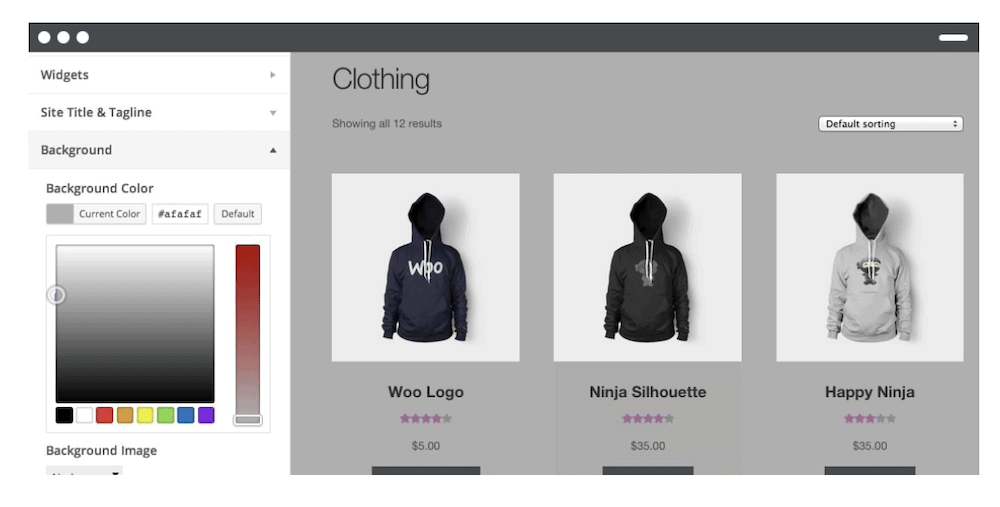 First up, Storefront is one of the only free WooCommerce WordPress themes we'd recommend. It helps that the theme is the only 'official' one from WooCommerce itself. As such, you have a dependable option that won't cost a penny.
Pricing: The core Storefront theme is free to download. However, there are a number of child themes available that may have a premium price to consider.
Why Storefront Is Our Top Pick
Storefront comes from the same team as WooCommerce (and WordPress itself.) As such, you have a guarantee that this free theme will work with both platforms forever. Of course, the price is a plus point too, and you get fantastic core performance that you can build on top of with child themes.
Meridian Plus One is not just a WooCommerce theme, but something you can use for a multitude of different applications. That you can run a store using the theme is the icing on the cake.
In its default setup, Meridian Plus One is a one-page theme that you'll use for business sites. Of course, this business could also be e-commerce. As such, the theme includes WooCommerce support. For example, you can choose dedicated home page designs to show off your products.
The main way you'll edit your design is through the default WordPress Customizer. This means you can nail the layout and styling of your site, then upload your products and being selling to customers.
Pricing: Meridian Plus One costs $59 per year for a single site license.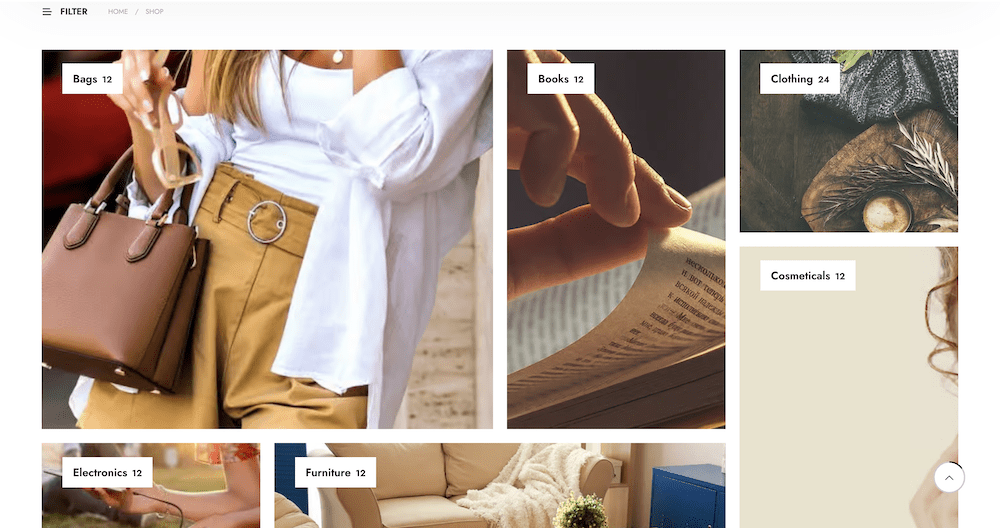 The Get Bowtied team excel at gorgeous WooCommerce themes and layouts. Shopkeeper is one of the best available, especially if you want an ultra-modern look for your store.
The theme gives you all of the necessary pages you'll need out of the box, complete with pixel-perfect design. There's a lot of variety on offer, such as 'lookbook' layouts, more typical designs, and a slew of in-between templates. What's more, there's a built-in drag-and-drop page builder to make sure your store's layout is optimal.
Pricing: Shopkeeper costs $59 as a one-off price, comes with six months' support, and unlimited updates.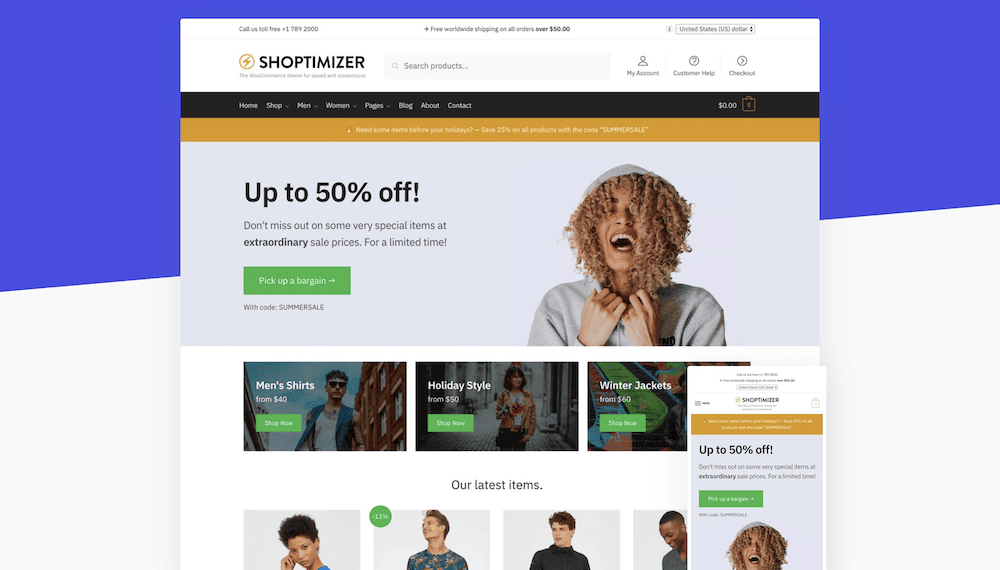 From keeping a shop to optimizing it, Shoptimizer focuses on converting customers and speed. In fact, it uses research from the Baymard Institute to make sure your store is watertight when it comes to turning visitors into customers.
Much of the emphasis on Shoptimizer's feature set is about speed. The theme uses modern research finding to make sure every element on your site has optimal placement. For instance, it places trust badges and additional product information within the visitor's 'eye line'.
As such, you get a lot of ways to present your product to customers, and boost your Search Engine Optimization (SEO). As an example, you can showcase extra information in the form of a longer description, which will help site 'crawlers' work their magic.
Pricing: Shoptimizer is $99 for a year of updates and support. However, there's also a ten-day money-back guarantee if you need it.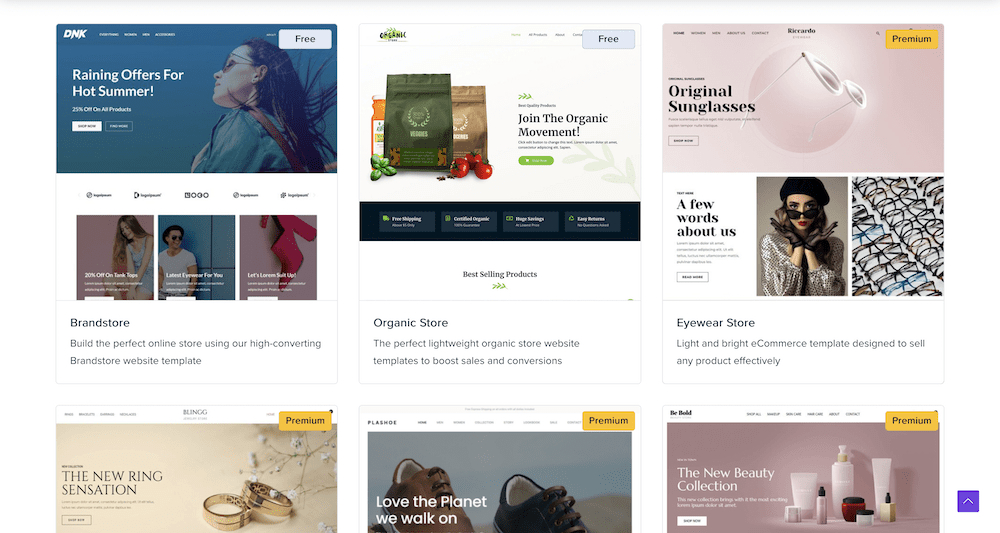 No list of WooCommerce WordPress themes will be complete without Astra. While it's a multipurpose theme, it's one of the most flexible around. It's WooCommerce support is top-tier when you compare it to the competition.
Other than what Astra provides at a core level, you get specific functionality for e-commerce. For instance, you can set infinite scrolling for your product lists, show off items fast using Quick View, and add a drop-down cart to each page. You can also customize the checkout in a number of ways to suit your store's needs.
👉 You can learn more in our Astra review.
💰 Don't forget to use our Astra coupon to get an 10% OFF.
Pricing: Astra's pricing starts from $59 per year, but there are regular sales. If you combine this with our Astra theme coupon code, you can have one of the best multipurpose and WooCommerce WordPress themes for a snip!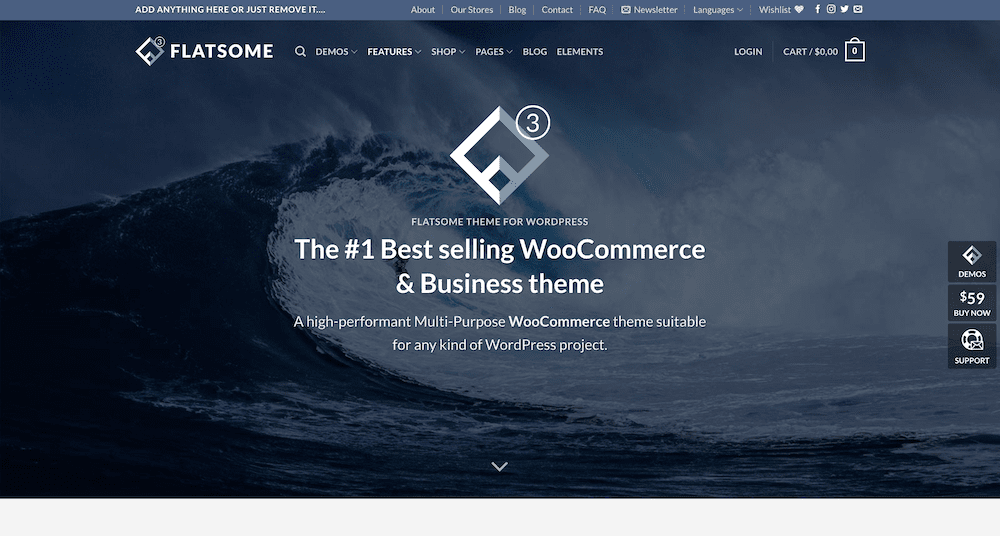 Flatsome represents a niche within a niche. It's one of a few multipurpose WooCommerce WordPress themes that you can also use for business websites.
You get a lot of customization with this theme. For example, you can choose from a variety of shop layouts, and a novel User Experience (UX) builder. This lets you change a few aspects of your site, such as the banner height without the need for code. On the whole, Flatsome is a full-featured WooCommerce theme that can pack a punch when it comes to design editing.
Pricing: Like other themes from ThemeForest, Flatsome is $59 for a single-site license, and comes with six months' support. You also get free updates for life.
No matter where you turn at WPKube, you'll find a reference to Divi. This perennial multipurpose theme is an all-in-one solution for almost any type of website you can find. However, our focus is on how it performs compared to the other WooCommerce WordPress themes on this list.
Of course, Divi is a clear frontrunner in the field. Our Divi review elsewhere on site will tell you everything you need to know about what the theme offers. However, for e-commerce stores, you can use the integrated Divi Builder page builder to piece together your site without the need for code.
What's more, you can choose from hundreds of section templates and content elements. This also includes WooCommerce-specific elements, cart and checkout customization, and much more.
👉 You can learn more in our Divi Theme review.
💰 Don't forget to use our Divi coupon to get an 10% OFF.
Pricing: Divi costs $89 per year, although there's a lifetime license available for $249. Each purchase also comes with a 30-day money-back guarantee.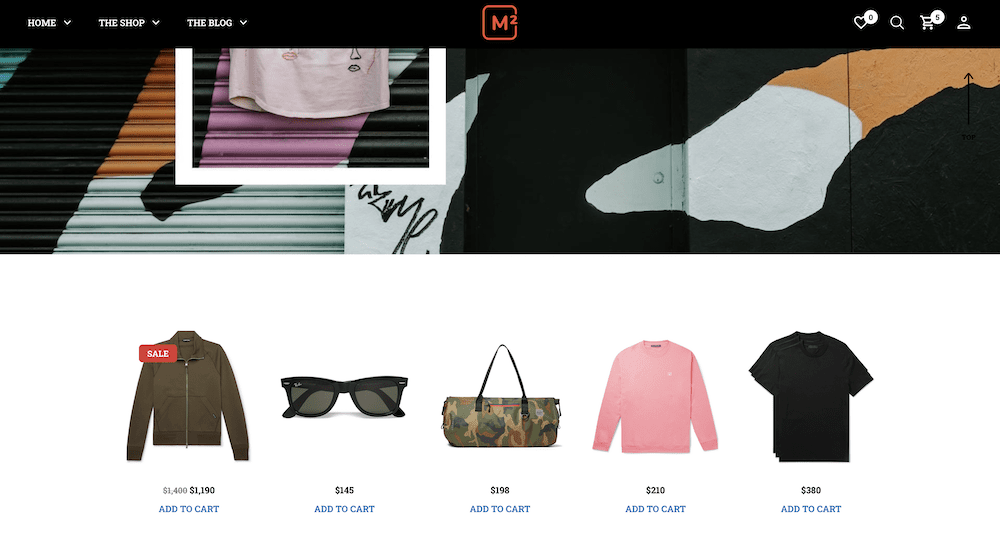 Merchandiser is the second theme from Get Bowtied on this list, and comes with a funky default look. This theme focuses on the native WordPress Block Editor, and lets you design your site without the need for a third-party page builder plugin. However, Merchandiser does support all of the major plugins if you need it.
There's plenty to like about Merchandiser. The styling and customization options are stellar, and the theme comes with some thoughtful functionality. You have one-click refunding, order management settings, product filtering, and much more for little money.
Pricing: Like Shopkeeper, Merchandiser is $59. This includes six months of support and free future updates.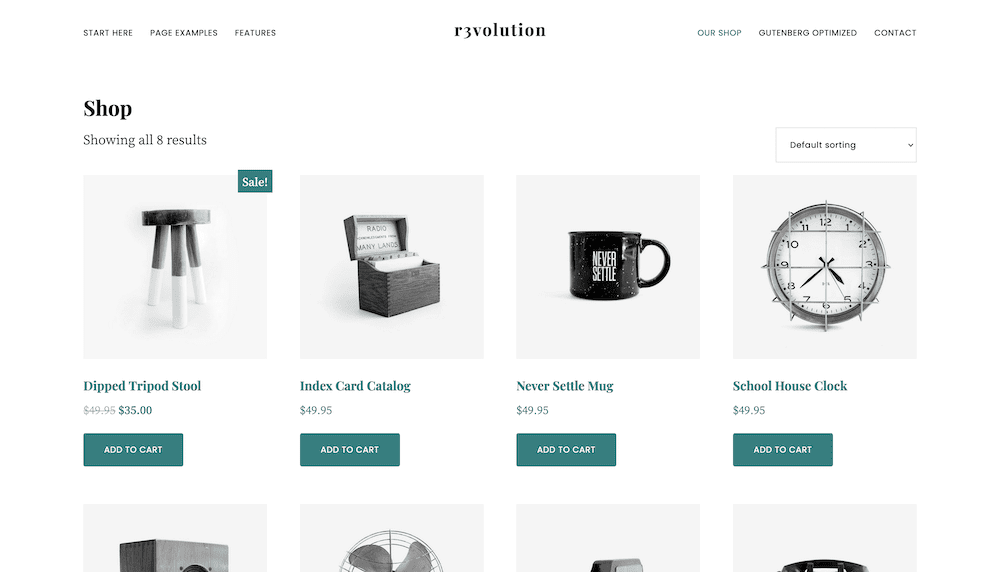 You can always bank on a StudioPress theme to deliver functionality and a pleasing aesthetic. Revolution Pro is one many themes compatible with the Genesis Framework, but its WooCommerce support sticks out compared to the others in the collection.
Revolution Pro's minimal layout is near-perfect for showcasing your product lines. It includes some pre-styling for WooCommerce too, so you can add your products in the back-end and push your site live without a lengthy design process.
Pricing: You can only get Revolution Pro with a Genesis Pro subscription. This gives you all of the StudioPress themes in one package for $360 per year.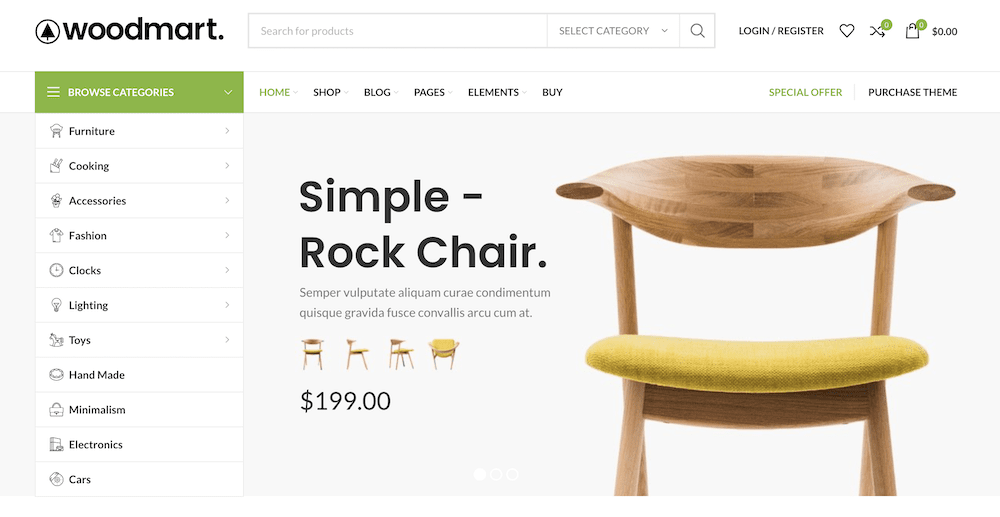 WoodMart offers some of the most comprehensive design options on this list of WooCommerce WordPress themes. In fact, we'd suggest it packs so much into the box that it's one of the best value themes available.
There are nearly 400 elements in the template library, and you can customize then arrange them using a number of methods. There's a built-in drag-and-drop editor, but you can also use Elementor or WPBakery Page Builder. Combine that with the product variation options, filtering, and product review functionality (among other additions) and WoodMart is a near-complete package.
Pricing: This theme takes on a typical ThemeForest approach to pricing: $59 as a one-off fee, free future updates, and six months of support from the developer.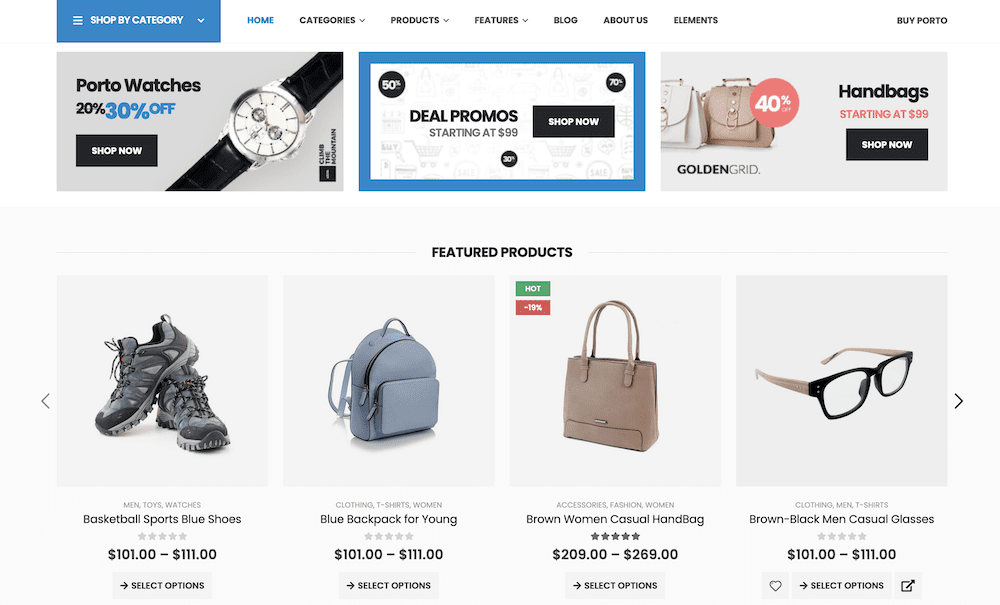 AI tools are a recent trend that could help you create content for your site. Porto looks to leverage this with OpenAI and ChatGPT integration. This means if content marketing is important to you, Proto can give you kick start.
When it comes to WooCommerce, Porto performs as you'd expect given its inclusion on this list. In addition, you can design and implement a dedicated mobile menu, and provide a mini-cart quantity counter for at-a-glance viewing. There are also WooCommerce-specific features (such as social login support and quick view options) that you'd otherwise need a third-party plugin for.
Pricing: Porto is $59 and comes with six months of support.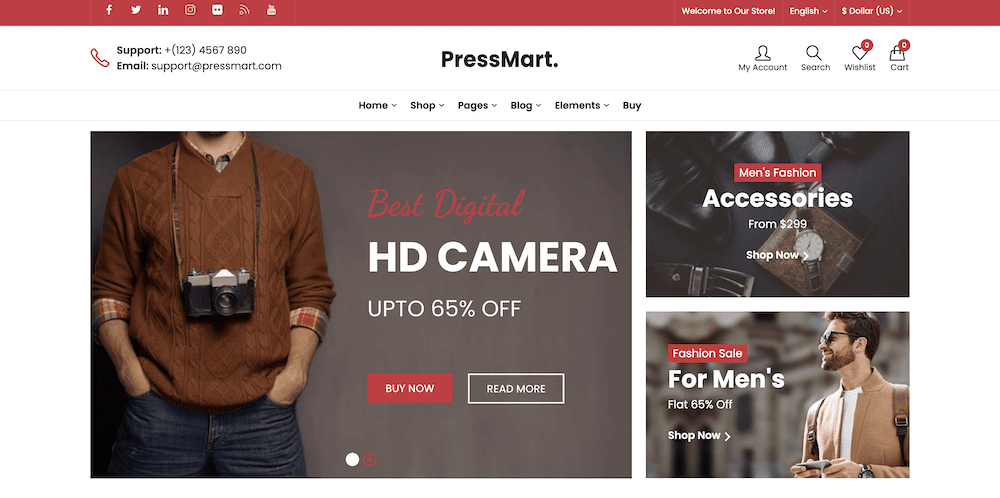 The final of our WooCommerce WordPress themes – PressMart – looks to nail its colors to the mast. It focuses on the Elementor page builder plugin, and looks to include almost every piece of functionality you'll need to run any type of store.
While its customization options are plentiful and adaptable to you needs, its the extra functionality we like. You can implement UX features such as offering quick buying and showcasing items other users bought at the same time. Because of this, we'd be happy to use PressMart for almost every niche of e-commerce store.
Pricing: PressMart looks to do things in a different way with regards to price too. You can have the theme for $27 as a one-off fee – a steal for what you get.
In Summary
Choosing from the thousands of WooCommerce WordPress themes can be an overwhelming proposition. However, it's important to find the right theme for your site, because it can make or break whether you get the right level of custom.
While every theme on this list can get you to the right destination, Storefront can achieve a lot for a free theme. It offers a great blend of features, functionality, looks, and cost to offer a top experience. What's more, Storefront is a first-party theme, which guarantees perfect compatibility with WordPress and WooCommerce.
Which of the WooCommerce WordPress themes on our list do you like, and why? Let us know in the comments section below!