A fast website is vital to your online success. No matter what the purpose of your website, from blogging for fun to selling products online, your site will benefit from quick loading times.
Improving website speed can help you get more visitors thanks to an increased visibility in the search engines. Faster websites also have higher conversion rates, resulting in more of those visitors joining your email list, clicking on links, purchasing products, or taking some other important action.
Delivering fast loading websites is exactly what WPX Hosting was created to do. In this WPX Hosting review, we'll be looking at what this WordPress web host has to offer. If you're starting a new WordPress website or thinking of upgrading the hosting arrangements for an existing site, be sure to read this WPX Hosting review to find out if this service is the best option.
Why You Need a Fast Website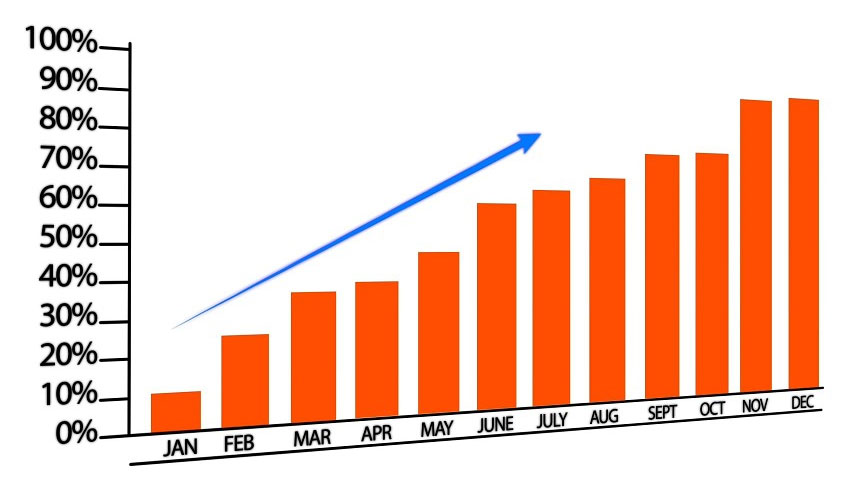 Before we get to the WPX Hosting review proper, let's take a quick look at why you might want to upgrade to a faster web host and improve the speed of your website with the help from some data.
According to some studies, if your site takes longer than 3 seconds to load 57% of all visitors will bounce and go elsewhere. 80% of those visitors will never come back and half of them will tell their network about their negative experience.
If you're selling products or offering downloads from your website, you'll be interested to learn that Walmart found that when load times jumped from 1 second to 4 seconds, conversions declined rapidly . However, for every 1 second of improvement, they experienced up to a 2% conversion rate increase. Firefox reduced the load time of their site by 2.2 seconds and increased downloads by an impressive 15.4%.
There are plenty of data and studies showing the negative impact of slow loading times as well as the positive benefits of increasing site speed. Even if you're not running a multimillion dollar operation, I'm sure your site can benefit from improved loading times.
WPX Hosting Review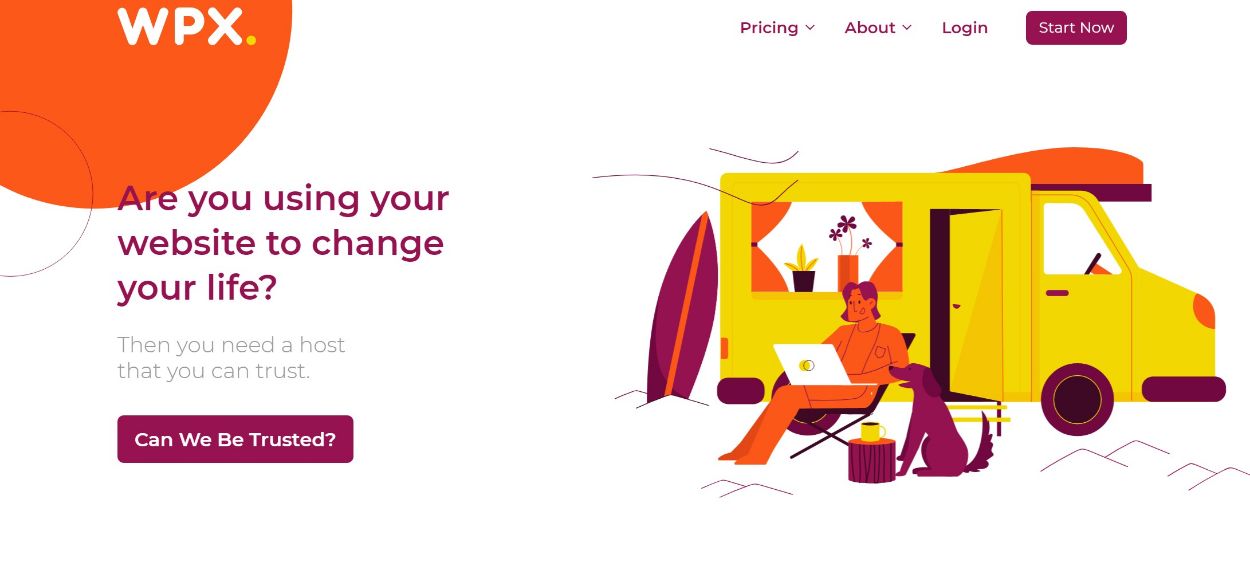 So now that we've covered why you need a fast website, how do you go about improving your loading times? Well, one of the quickest and easiest ways to speed up your WordPress website is to choose a high-performance web host. Therefore, if you want to enjoy the benefits of a fast loading website, this WPX Hosting review will be of great interest.
We'll start this WPX Hosting review by exploring the best features and some of the benefits you can enjoy by signing up with this web host. Then we'll look at the user experience offered by WPX Hosting and the pricing options available.
WPX Hosting Features
If you're interested in managed WordPress hosting services, your focus is probably on site speed and loading times. A good managed WordPress host has lots to offer. However, performance is usually the main reason website owners are prepared to pay a premium to sign up with these companies.
Before we look at the features and user experience of this website, let's see how fast WPX Hosting really is.
WPX Hosting Speed Test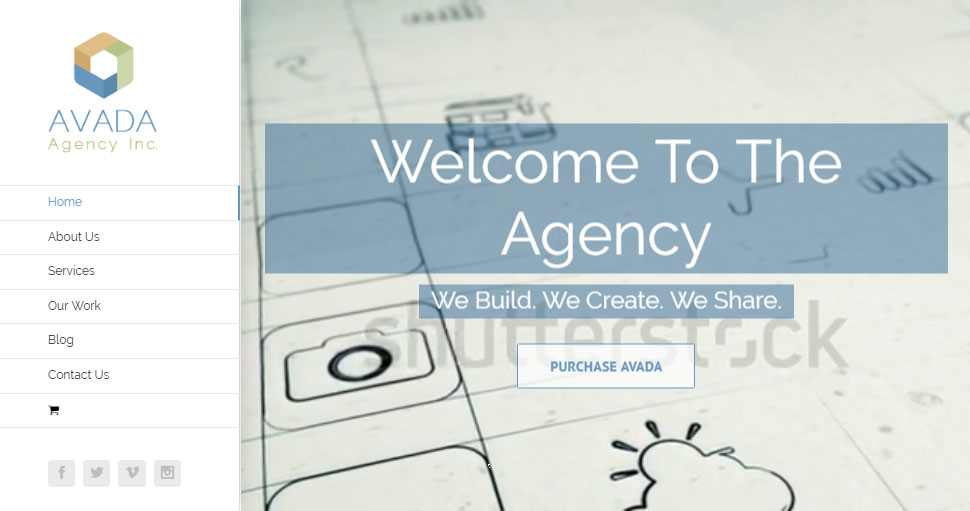 To test the performance of WPX Hosting, we set up our own test sites using the best-selling multi-purpose Avada WordPress theme.
Specifically, we installed Avada and one of its demos on a fresh installation of WordPress hosted on an entry level shared HostGator web hosting account. We then compared this website to an identical configuration hosted by WPX Hosting.
Here are the results of our WPX Hosting speed tests using Pingdom:
Budget shared host load time: 3.60 seconds
WPX Hosting load time: 1.97 seconds (45% faster)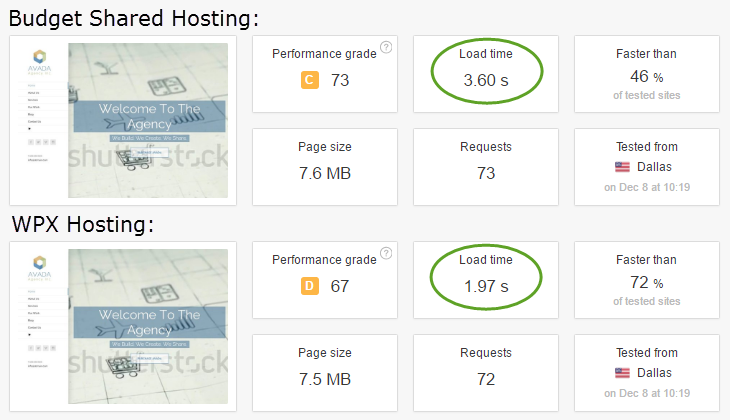 We also saw improvements when testing the page speed and loading times using GTmetrix and Google Page Speed Insights.
As you can see upgrading from entry level shared web host to a faster service like WPX Hosting can have a dramatic impact on your site's loading times. When you consider the improvements in conversion rates and user experience that can be gained from increasing site speed, choosing a faster web host looks very appealing. It's good to see the improved loading time was below the 3 second cut off mentioned earlier.
Site speed isn't everything, though, so let's take a look at what else WPX Hosting has to offer.
Daily WordPress Website Backups
As part of their service, WPX hosting will back up your website on a daily basis.
For increased protection, WPX Hosting stores the backup files on a separate server and keeps them for 28 days, which is longer than a lot of other hosts. You can easily restore any backup with just a few clicks.
You can also take a manual backup as needed, which is useful to create a backup right before you make a big change: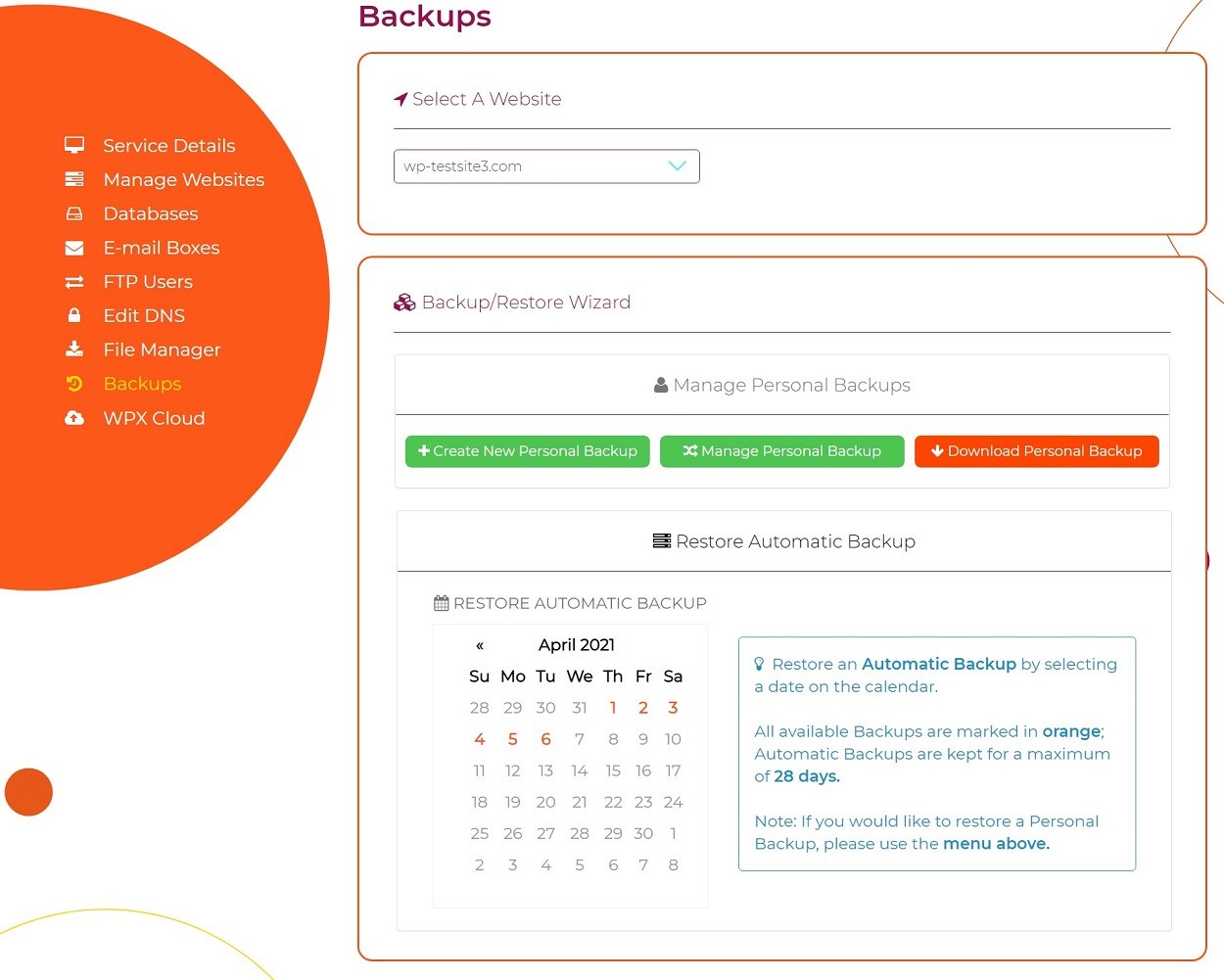 Of course, you can also use your own backup solution including plugins like BackupBuddy or BackWPup and store the files yourself.
Free WordPress Website Migration Service
If you already have a WordPress website, you might be wondering if moving to a faster web host is worth the effort. There are plugins and tools available that can help you migrate a WordPress website. However, the process isn't always straightforward.
Thankfully, WPX Hosting offers a free site migration service. The migration service is reportedly completed in 24 hours. The team will move your entire WordPress website from your current web host to your new WPX Hosting account. The migration of email associated with that website is included in the service too.
Email Service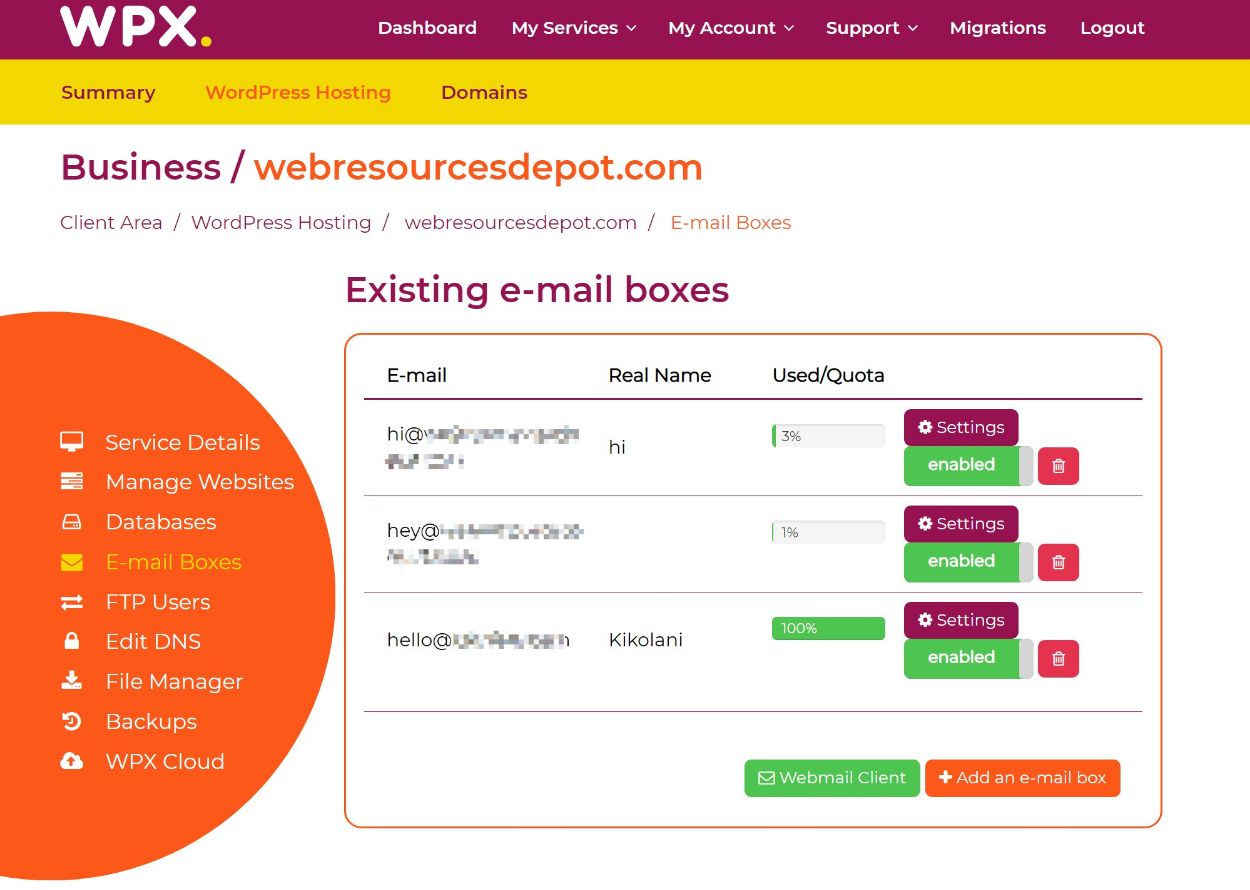 All WPX Hosting plans include email. This allows you to send and receive emails using the address associated with your website's domain name. When setting up email, you can choose to have email forwarded to another address, such as your Gmail account.
Alternatively, you can access the emails through webmail, a client like Outlook, or on a smartphone. Google Apps is also supported.
Straightforward Management Dashboard
We'll look at the process of installing WordPress and setting up your website in the user experience section of this WPX Hosting review. However, the WPX Hosting client dashboard is very easy to use.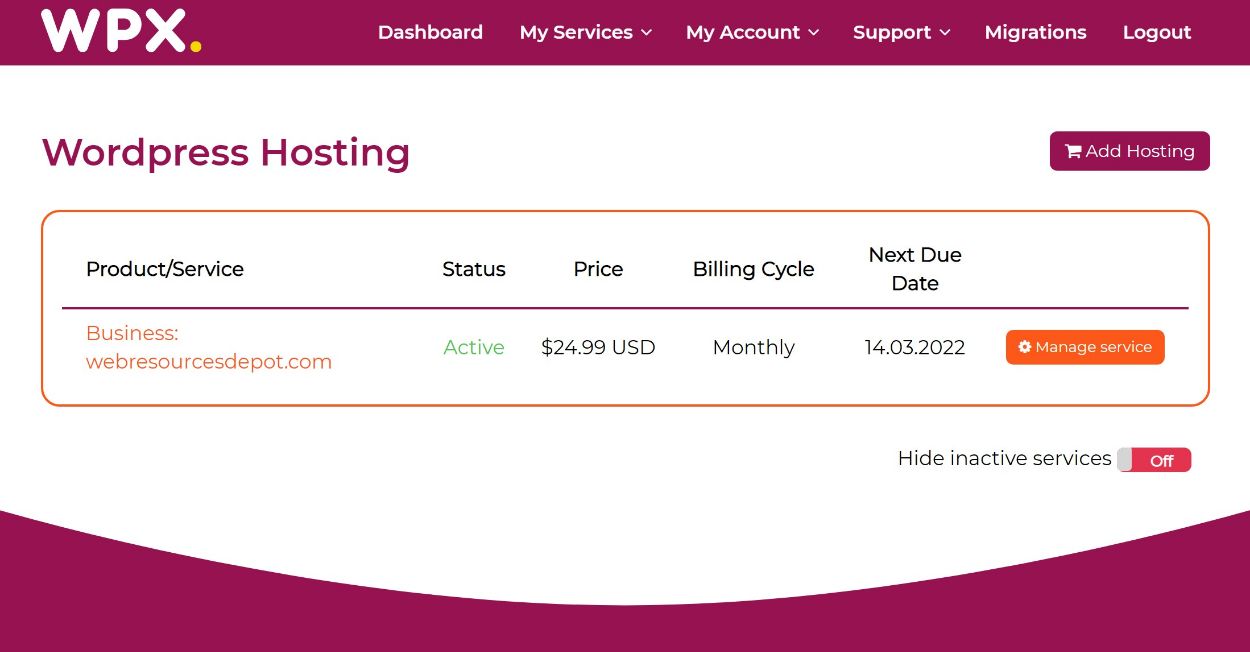 Through the WPX Hosting dashboard, you can view your account details and services, check up on any support tickets you've opened, and manage your email and websites. You can also monitor your disk space and bandwidth usage.
FTP/SFTP Access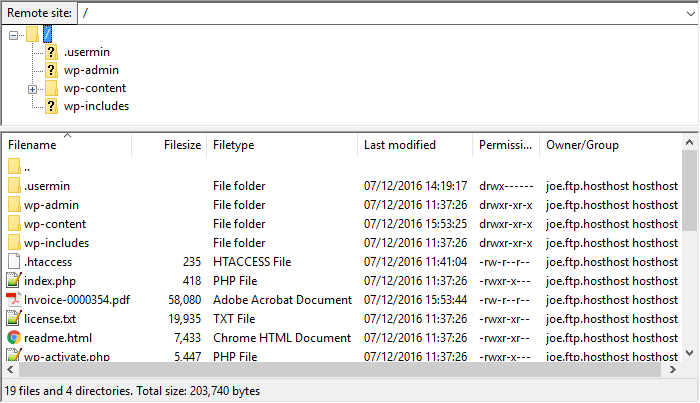 Although you can install WordPress through the WPX Hosting client area dashboard, you can also access your server space via FTP and SFTP. This gives you the ability to securely upload theme and plugin files via an FTP client like FileZilla. You can also use FTP to upload and download other files to your server space.
24/7/365 Support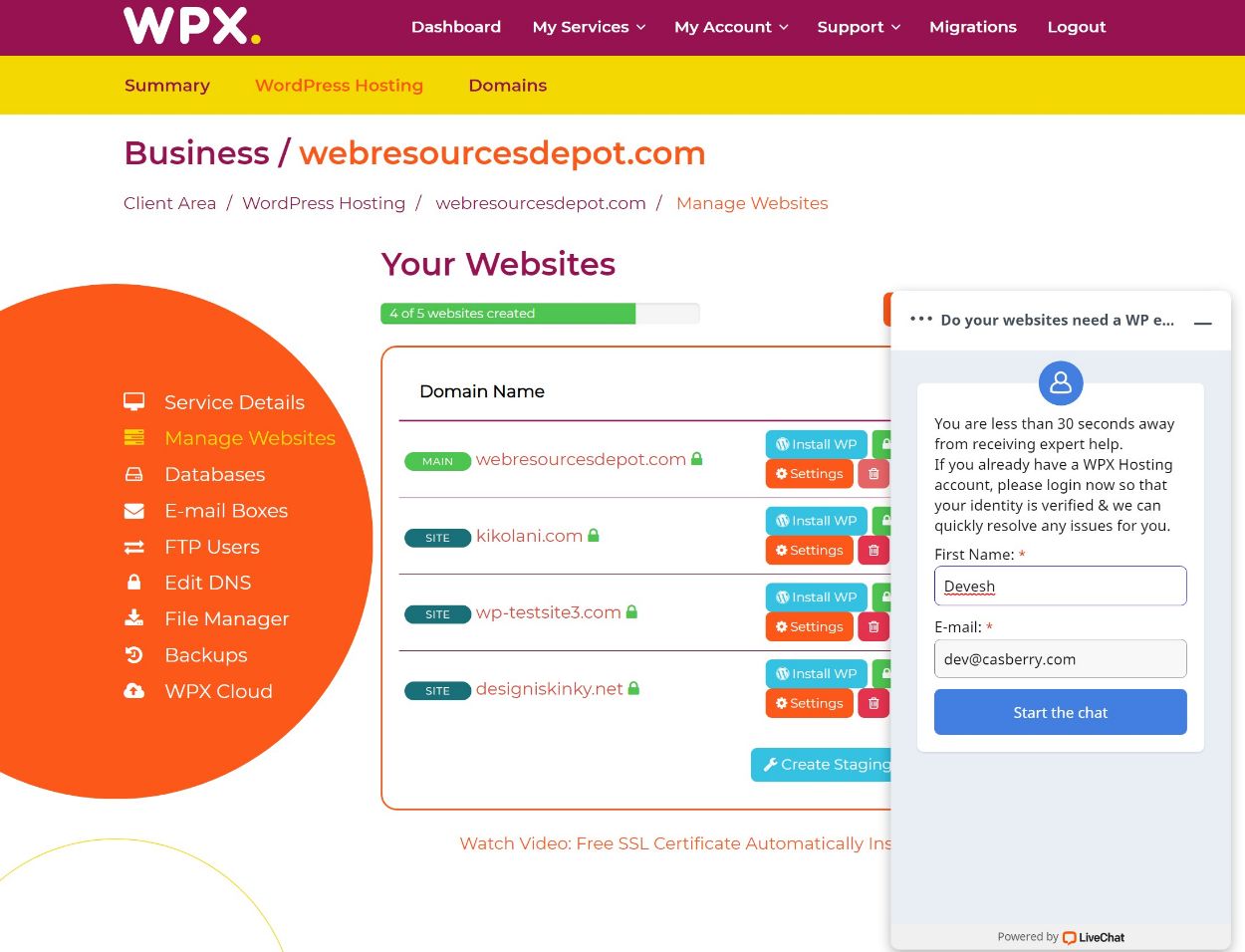 WPX Hosting offers a 24/7/365 live text chat service as well as a help desk ticketing system. When I did contact support, they responded quickly and helpfully to resolve my issues and answer my questions. There's also an online knowledge base, which should answer your questions and help you solve any issues.
Other Notable WPX Hosting Features
Here are some of the other features you get with WPX Hosting:
Browser file manager server access
Built-in content delivery network (CDN) called WPX Cloud
phpMyAdmin database access
Your choice of three data center locations – Chicago (USA), London (UK/Europe), or Sydney (Australia)
SSD storage
Free domain privacy
You can find out more about the WPX Hosting features and answers to frequently asked questions on the FAQ page.
WPX Hosting User Experience
In this section of our WPX Hosting review, we're going to look at the user experience offered by this web host. First, we'll cover the process for signing up and creating an account before installing WordPress and launching your new website.
Signing Up with WPX Hosting
Signing up with WPX Hosting is very straightforward. We'll cover the hosting packages in more detail later in this WPX Hosting review, but once you've selected a plan, simply choose between paying monthly or saving up to $189 by paying annually.
WPX Hosting makes it easy to register a new domain for your website or use an existing domain name. Personally, I prefer to register domains independently from the web host I'm using. This approach can offer more flexibility should you wish to migrate your domain and website to a different web host in the future.
Accessing the Client Area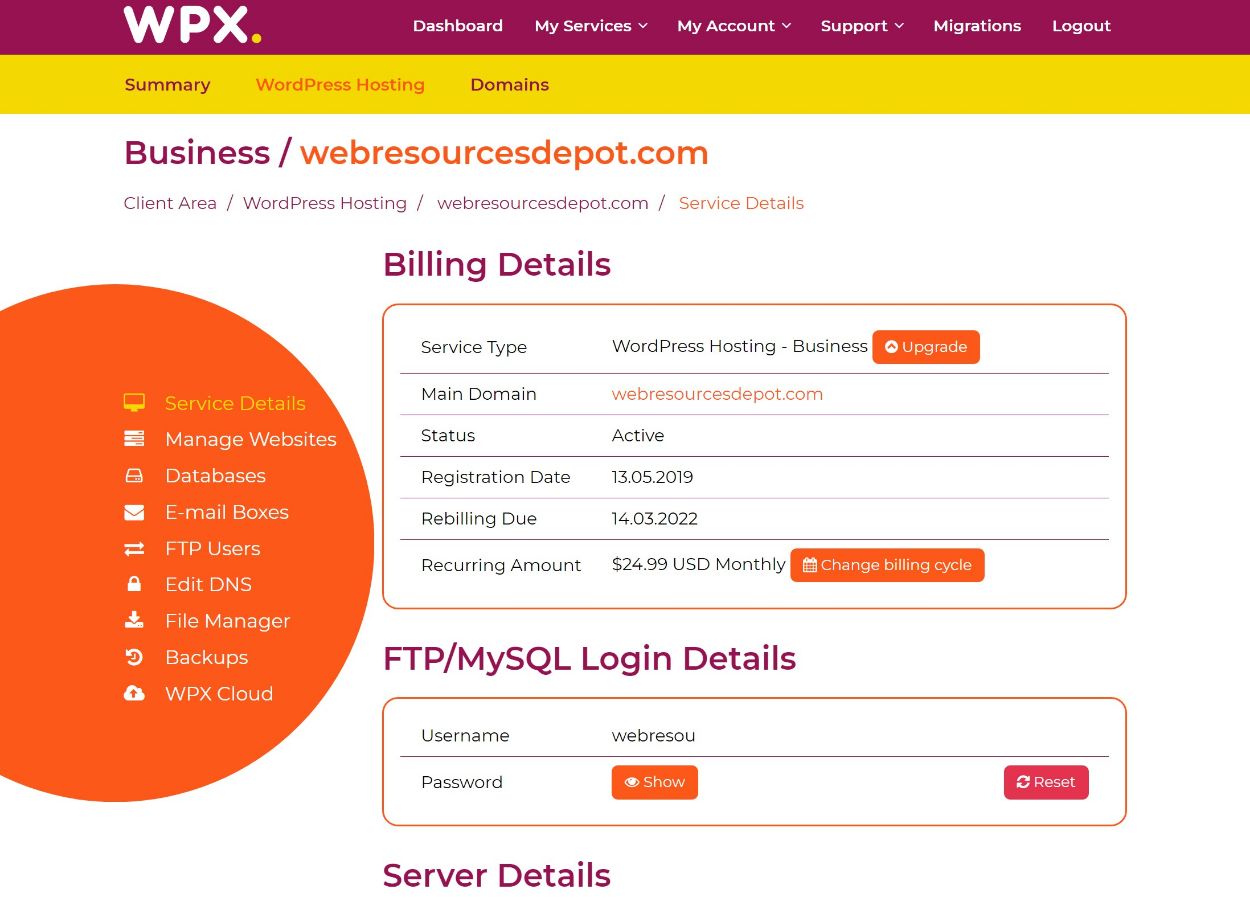 Once you've completed the order, you're able to log into the WPX Hosting dashboard. From the dashboard, you can view your billing details and configure your account and the services you're using.
Installing WordPress or Migrating a Website
If want to move an existing WordPress website to your WPX Hosting account, you can submit a free migration request and let the support team take care of this for you. For those starting a new website, you can install WordPress on your server space to get started.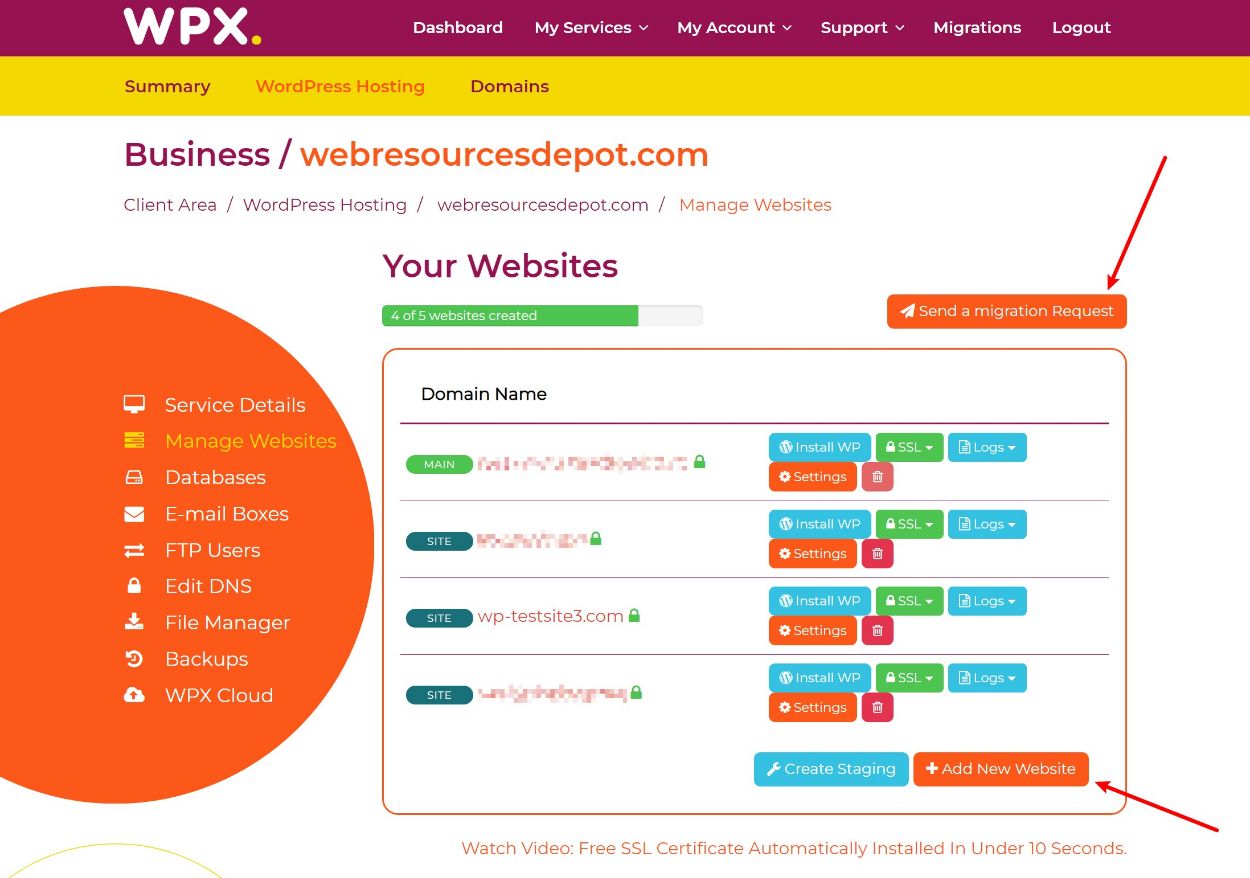 If you're new to WordPress, there's no need to worry. WPX Hosting has made the process of installing WordPress incredibly simple. When you add a new site, all you need to do is check the box to install WordPress: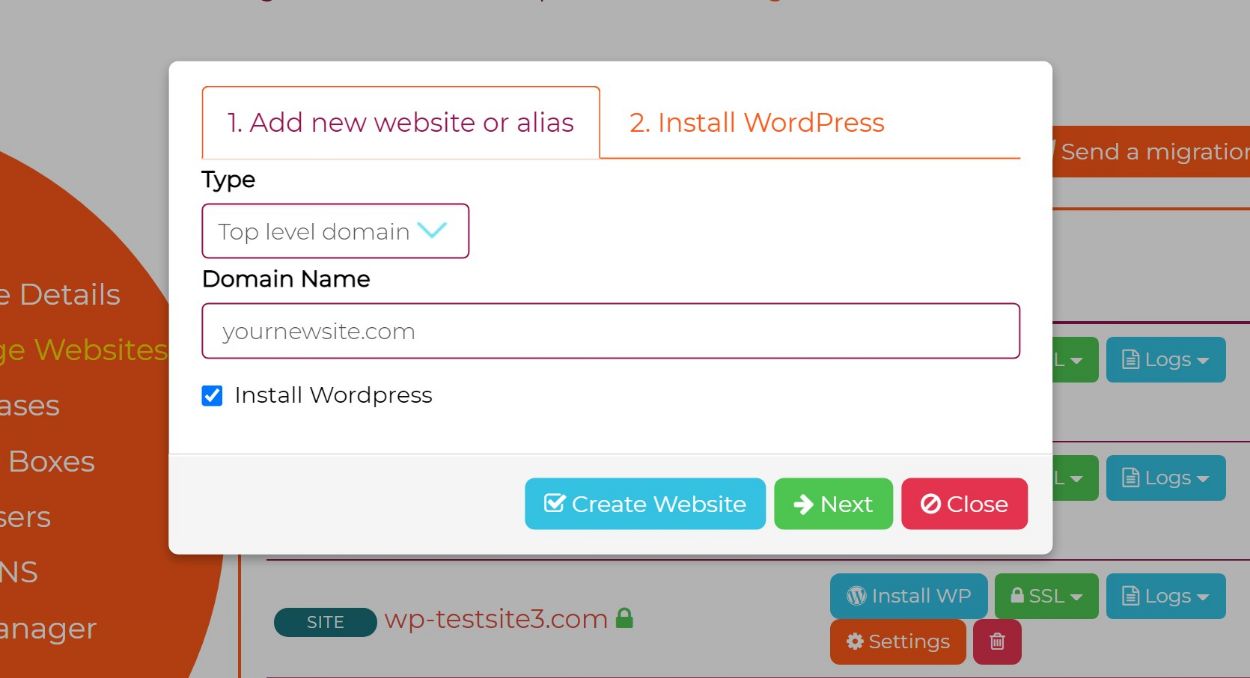 Once you check that box, you'll get a second step where you can enter basic details for your site, like the username and password that you'll use to log in to WordPress: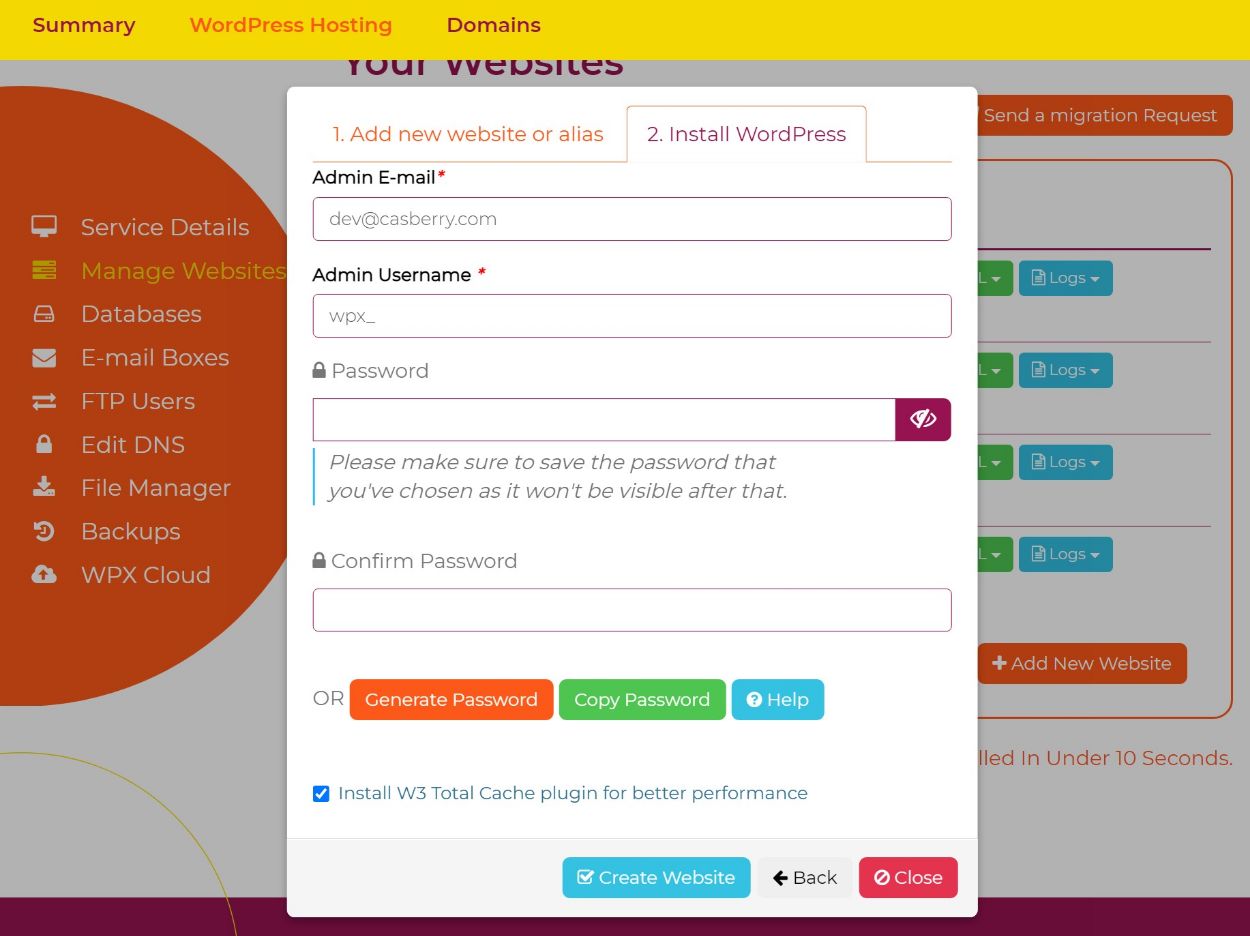 You'll also get the option to install and configure the popular W3 Total Cache plugin to set up page caching on your WordPress site.
Other than the option to install W3 Total Cache, WPX Hosting carries out a clean installation of WordPress. Unlike some other web hosts, no additional plugins or themes are installed. Just the default Hello Dolly and Akismet plugins are included, as well as the last few versions of the default WordPress theme. This is great as it keeps things simple and minimizes clutter on your WordPress dashboard.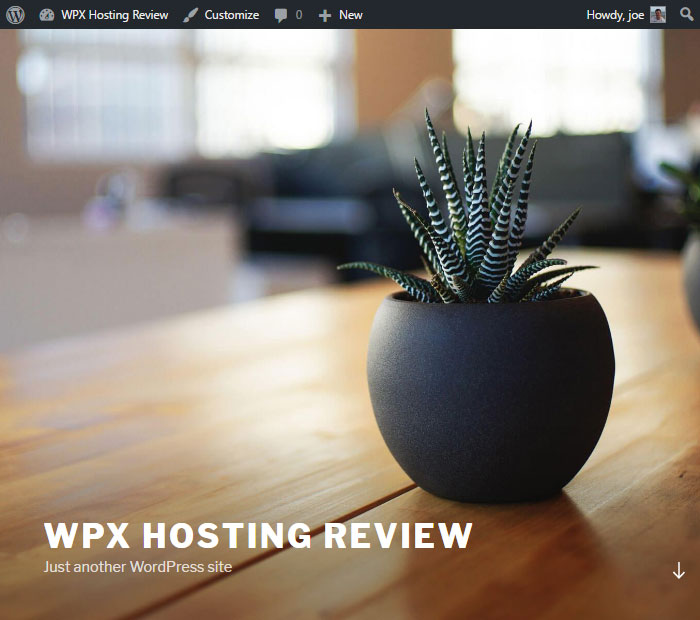 In just a few minutes after signing up with WPX Hosting, you'll have a brand new WordPress website.
Easy Staging Sites
Another useful feature that WPX Hosting offers is the ability to create staging sites. A staging site is essentially a copy of your "live" WordPress site that you can use to test changes and updates.
Once you're happy with how everything works on the staging site, you can "push" your staging site to the live version to make your changes live.
WPX Hosting lets you create a staging site with just a few clicks and then push it live with the press of a button: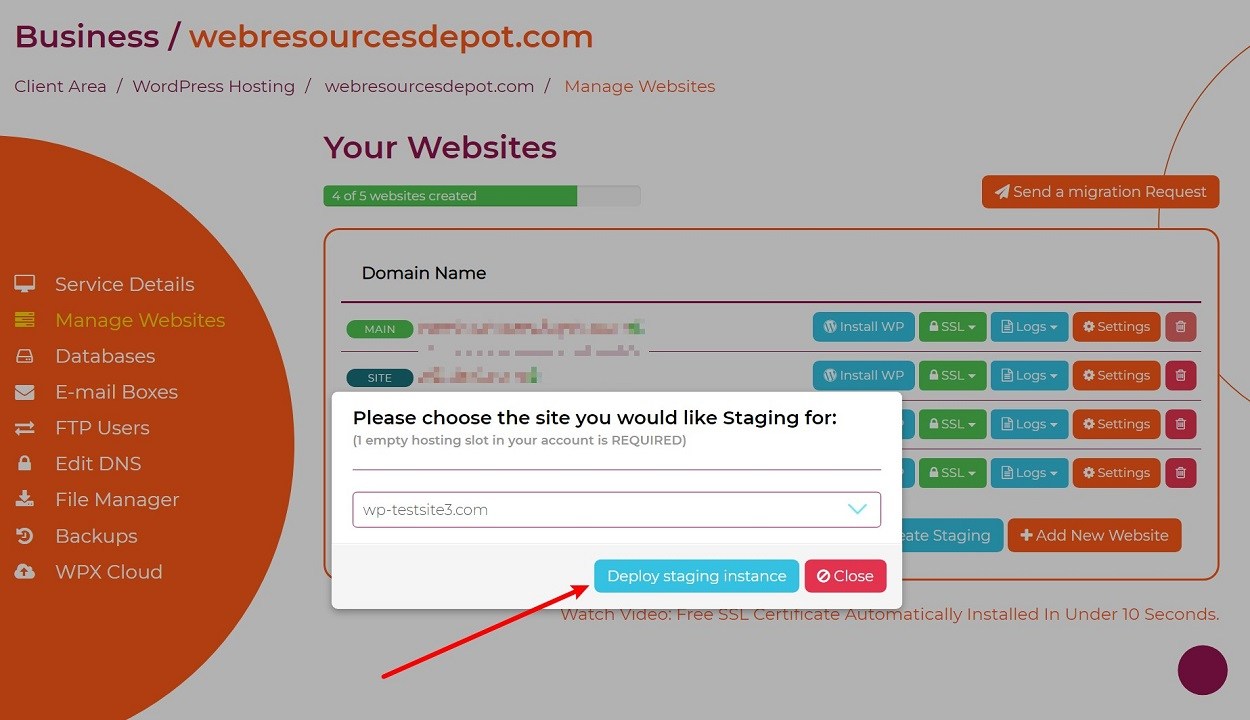 Note – unlike most other WordPress hosts, WPX Hosting does count your staging sites as "regular" websites for billing purposes. So if your plan supports five websites and you have two live websites and two staging sites (one for each live site), that would count as four websites for billing purposes.
Managing Email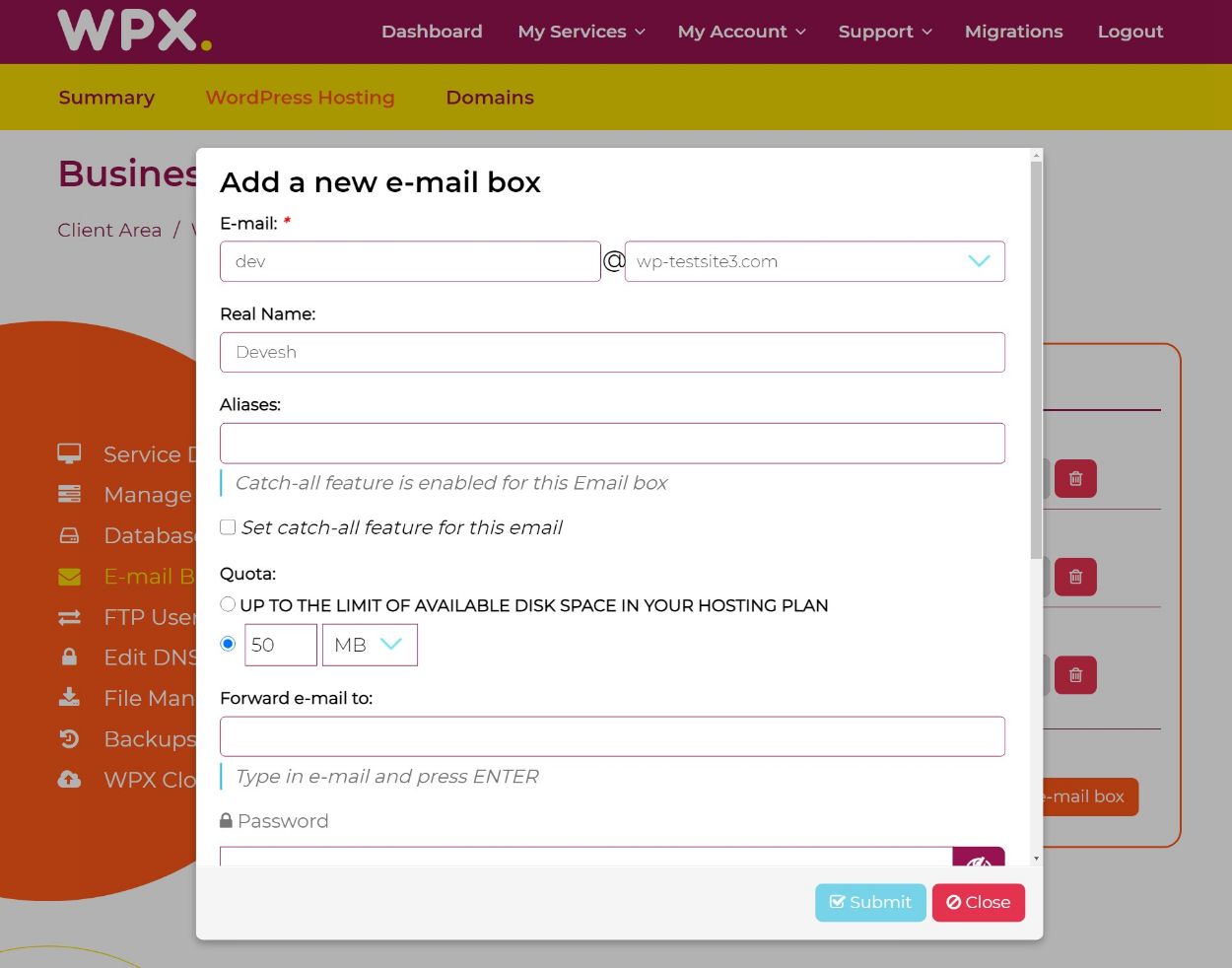 As mentioned, all of the WPX Hosting plans include email support. Creating email addresses for the domain associated with your website is easy. Simply click on the add email box button and enter the required details.
As you can see, starting a new WordPress website with WPX Hosting is extremely easy. Thanks to the free migration service, moving an existing WordPress website is stress-free too.
WPX Hosting Pricing Plans
WPX Hosting keeps things simple with its hosting plans and pricing. There are just three plans to choose from. The main differences between the WPX Hosting plans are the number of sites you can host on your account, how much storage you get access to, and the amount of bandwidth you can use.
There are no arbitrary visitor limits like you see with a lot of other managed WordPress hosts, which is nice if you have high-traffic sites.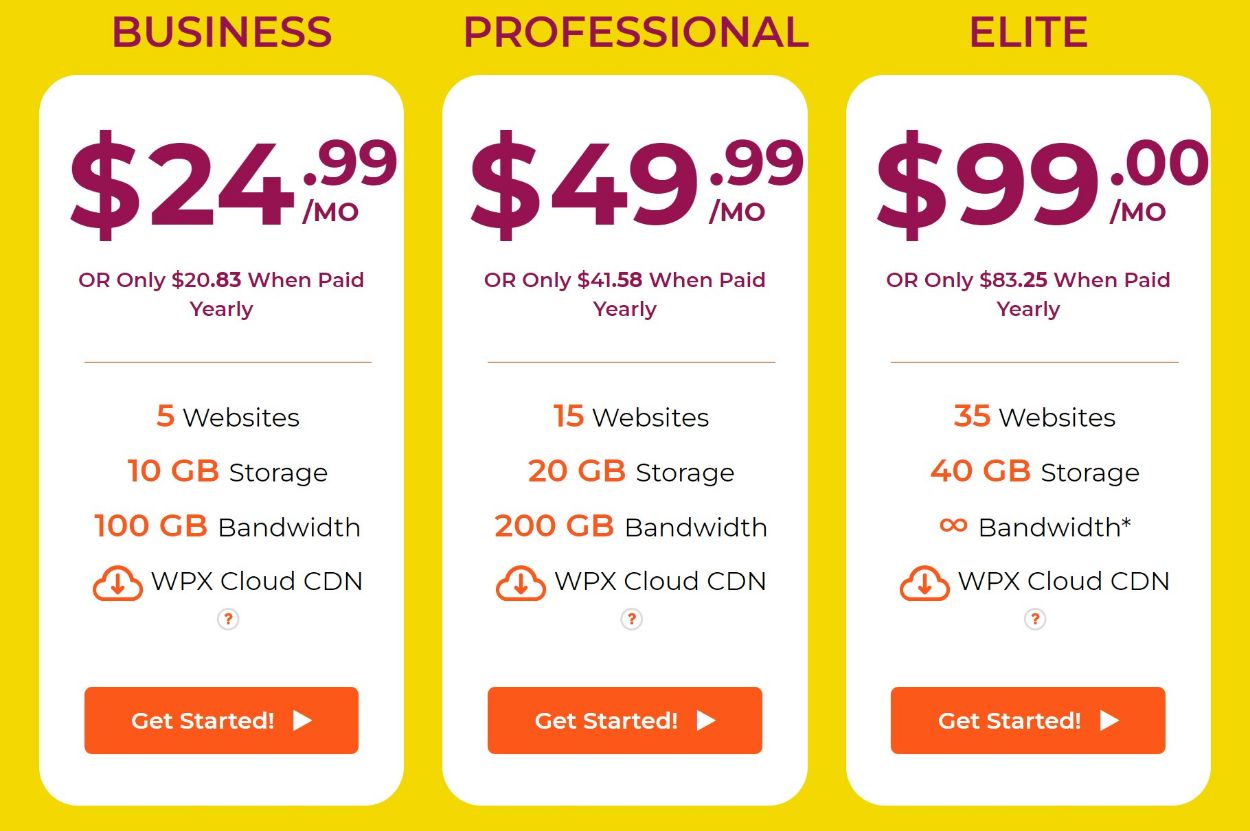 It's good to see that the entry-level Business plan gives you the ability to host up to five websites. If you own multiple websites or look after a few sites for clients, the $24.99 per month fee for this plan starts to look much more affordable. Choosing to pay annually rather than monthly results in a discount as well.
Remember, though, that WPX Hosting counts any staging sites that you're using as regular websites.
WPX Hosting also offers a 30-day risk-free trial so you can try their service before committing fully.
Is WPX Hosting Good Value?
Compared to the leading managed WordPress hosting services like WP Engine, WPX Hosting is more affordable. The price is lower and you get more for your money in terms of the number of sites you can host.
However, if you don't need all the power and benefits of high-performance WordPress hosting, then a high-quality shared web host like InMotion Hosting or HostGator might be a better value option for your requirements.
If you do decide to go with either of these hosts, don't forget to use our InMotion Hosting coupon or HostGator coupon to save some money.
If you're unsure of what type of web hosting you need, check out our guide to the best WordPress hosting services.
WPX Hosting Review Conclusion
WPX Hosting is a fast web host that is very easy to use. If you want to upgrade your website's hosting provisions or start a new project off on the right track, then WPX Hosting is a great option.
The three pricing plans keep things simple and starting a new WordPress website couldn't be easier. The free migration service will come in handy for anyone with an existing WordPress website hosted elsewhere.
Compared to entry-level shared web hosting, WPX Hosting and managed WordPress hosting, in general, aren't cheap. However, with prices starting from $24.99 per month, including the ability to host up to five WordPress websites, if you are ready to level up, WPX Hosting is one of the more affordable options.
Don't forget to use our 50% off WPX Hosting coupon code "wpkube" to get 50% off first month.