You can't move within WordPress circles without coming across Elegant Themes.
The company produces a lot of cool products, but the Divi theme is a top-tier solution that helped usher in the era of page builders for the platform.
Divi is no old dog though: It's a modern, well-designed, innovative solution that can power any and every site you run. What's more, you can combine this with the functionality of their Bloom and Monarch plugins to create a full-scope Digital Experience Platform (DXP).
The best news is that we have an exclusive 10% discount for WPKube readers – keep scrolling to find out more!
About Elegant Themes
Elegant Themes is one of the oldest WordPress companies around. Since 2010, the company has delivered exceptional quality when it comes to WordPress products.

The team is constantly growing, and has over 800,000 customers: a staggering amount that shows how much regard its user base has. The flagship product is the Divi theme, although Elegant Themes also provide solutions for email optins, and social media sharing.
We'll get onto each of these in the next section, but you can see for yourself with our 10 percent off Elegant Themes coupon, and a 30-day money back guarantee.
What Elegant Themes Offers
We're betting that you only know Elegant Themes through the most popular WordPress theme in the world: Divi. This is a good starting point, but the company offers so much more than the theme.
Let's take a look at the products Elegant Themes offers, starting with the number one reason for the company's existence.
Divi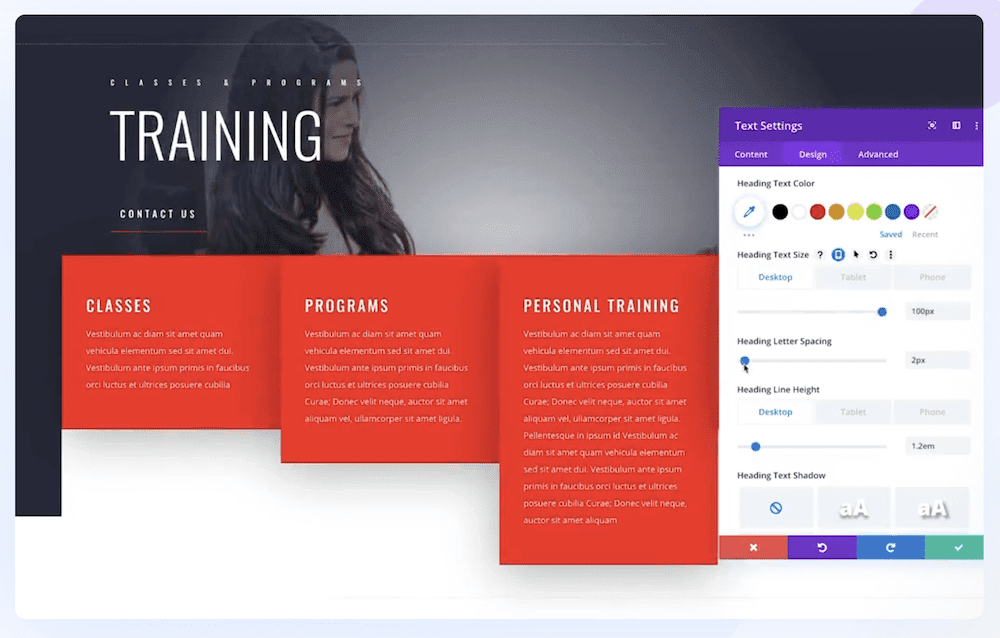 We don't have to talk too much about Divi, as we've taken a deep dive into its functionality in the past. It's a WordPress theme that includes a drag-and-drop page builder (that's since spun off into its own entity).
You can choose a demo site, import the assets, and get to work arranging your content. There are lots of design options, and you also get the option to work with the underlying code if you wish.
Speaking of which, we should talk about the Divi Builder next.
The Divi Builder
Divi wouldn't be where it is without its page building functionality. This is the drag-and-drop editor that started it all, yet it still pushes the envelope when it comes to usability and functionality.
In a later section, we'll give you a quick overview of what the Divi Builder can do. First, we'll look at some of the other products Elegant Themes offers.
Monarch Social Media Plugin

The Monarch plugin is a stellar companion to Divi. It lets you add social sharing options to your site, and lets you choose from over 20 social networks.
You can add sharing buttons in a number of different locations, including above and below content, within images and video, and much more. You're even able to add fly-ins and pop-ups that contain sharing buttons too, in order to maximize engagement.
Bloom Email Optin Plugin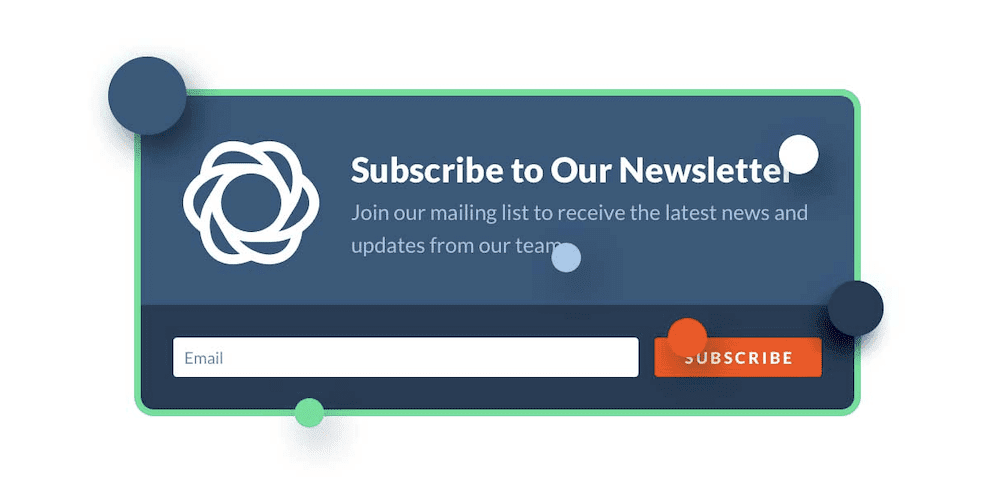 Speaking of maximizing engagement, Bloom is Elegant Themes' way to supercharge your lead generation.
It's a builder that lets you choose from a variety of display types, including fly-ins, pop-ups, inline forms, and more. From there, you can choose how those forms display. This can be through a timed delay, follow a purchase, after commenting or inactivity, and others.
How To Use the Divi Builder to Create Gorgeous Layouts
If you use a page builder, Divi will feel like a comfortable sweater. Each module offers a few options, such as the ability to move, delete, and duplicate it:

There are even more settings available depending on the module. For example, you can split test elements to find the best design, lock a module once you perfect its look, and much more: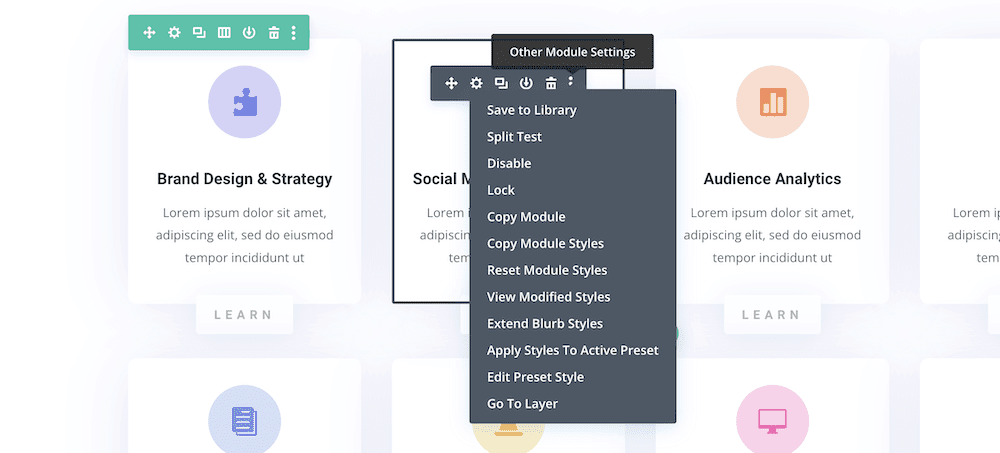 Each module splits its customization into three areas: content, design, and advanced options. The first is for text or media, while the design tab lets you use visual options to build the right look: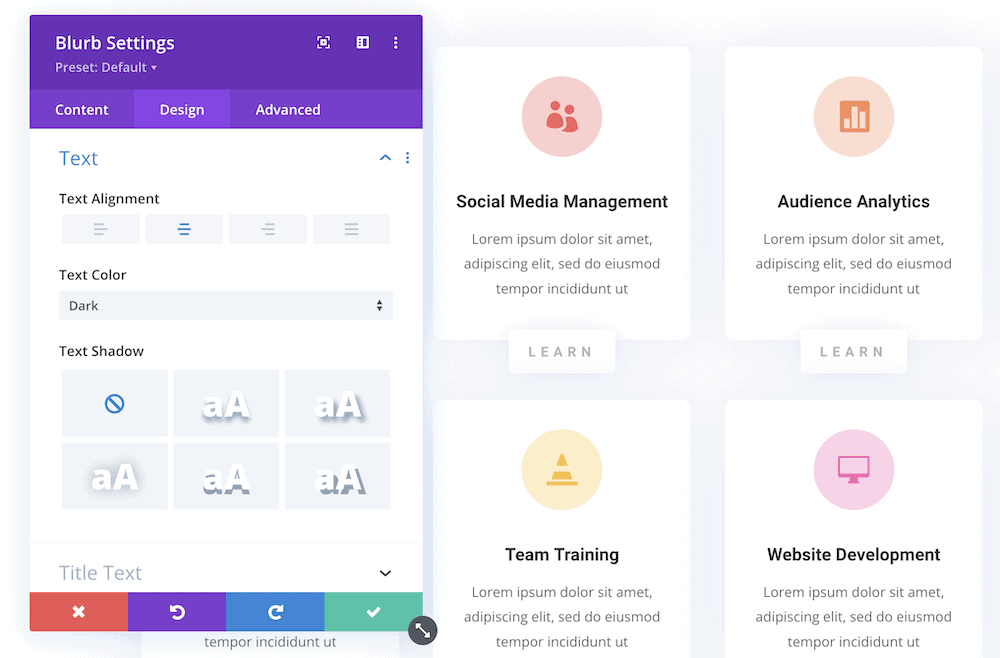 However, the Advanced tab gives you a way to manage visibility settings, transitions, and lots of other aspects that would usually require code to implement: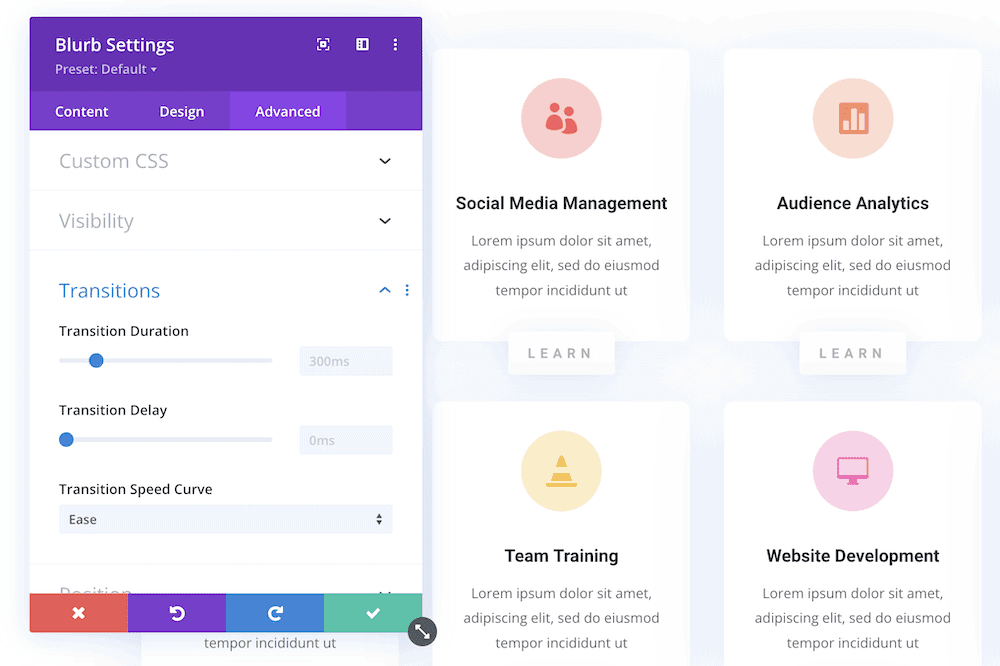 Overall, the Divi Builder is flexible and straightforward to use – job done!
Frequently Asked Questions (FAQ)
At this point, you may already have your mouse hovering over the Buy Now button. However, you might also have a few questions on your mind. Here are a few of the most common questions users will have before pulling the trigger on an Elegant Themes subscription.
Can I Buy Just One of the Elegant Themes Products?
No, your annual subscription isn't just for Divi. The $89 per year price would be great value for the WordPress theme itself, but you also get access to Monarch, Bloom, the Extra theme, and more. Also, you can use all of these on as many sites as you need without penalty.
Is There a Time Limit On My Elegant Themes Coupon?
Absolutely not! You can come back at any time to WPKube and take advantage of the Elegant Themes 10 percent off coupon.
How Much Does an Elegant Themes Subscription Cost?
One year access to the entire Elegant Themes product line is $89 per year. However, you can also purchase a one-time, lifetime license for $249. This is fantastic value if you plan to use Divi, Bloom, Monarch, and the other products for a long time.
Is There a Money-Back Guarantee for Elegant Themes?
There is! Every purchase of an Elegant Themes subscription comes with a 30-day money back guarantee, no questions asked. This also applies to those who use our 10 percent off coupon too!
Elegant Themes Coupon
In our opinion, both pricing tiers for Elegant Themes are fantastic value. However, most users will stick with Divi, Bloom, and Monarch over the long-term. As such, we think the lifetime plan is perfect, and offers the best bang for your buck.
This is going to give you the full Elegant Themes experience forever, and what's more, with our coupon, you'll get 10 percent off of the price. It's a great deal that we've turned into a steal!