It gets said about many aspects of running a website, but your choice of platform is one of the most important decisions you'll make. However, mistakes happen and needs change. If you're currently looking to switch from Wix to WordPress, you'll want to make the process as smooth as possible.
While there's nothing wrong with Wix in some aspects, it's a closed-source problem to WordPress' open-source solution. If you want to make the switch, there's a lot of 'donkey work' in getting posts, pages, and media from one platform to another.
As such, this post will show you how to switch from Wix to WordPress step-by-step. We'll cover all of the aspects you need, and mention some future considerations too.
Comparing Wix to WordPress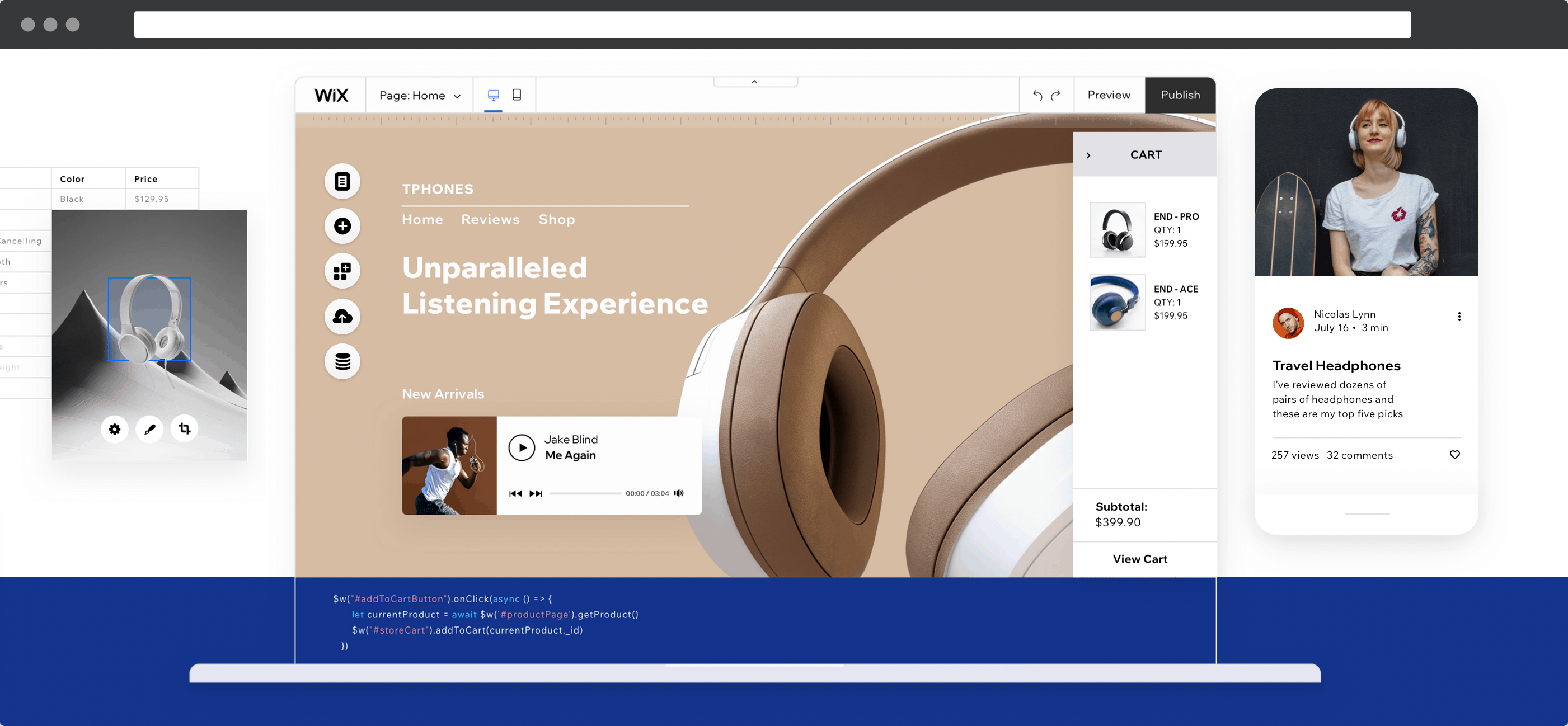 On the surface, there's a lot to like about both Wix and WordPress. For example:
They both offer a full-featured solution for creating a website.
Building a layout using both platforms is a breeze.
The extendable nature of both solutions means you'll be able to create a site to your exact requirements.
Overall – and it might be polarizing to say – Wix does represent a good platform in some use cases and for some site owners. However, there are some drawbacks that warrant attention.
Why You'd Want to Switch From Wix to WordPress
In a bubble, Wix represents a dependable solution for creating and managing your website. However, you may have come up against some of the following issues:
You'd like to run more than one site, without increasing your current budget.
The storage for your Wix account has run out.
You want to scale your site for more traffic and growth.
The requirements you have for an eCommerce site can't be met with Wix.
In all of these cases, a switch from Wix to WordPress makes sense. Note that we're talking about self-hosted WordPress here, rather than the .com version. Self-hosted WordPress is a full-fledged Content Management System (CMS) that can be tailored to your exact requirements.
What's more, the core software is free, as are thousands of themes and add-ons called 'plugins'. Of course, you'll need to pay for some aspects of hosting your WordPress website, but on the whole, you stand to save money by switching.
Also (and it's something we consider the most important aspect), you have total control over how to run and present your website.
How to Switch from Wix to WordPress (In 6 Steps)
As we noted, making the switch from Wix to WordPress is tougher than other platforms. This is because Wix doesn't let you export your content with the same flexibility as its competitors.
As such, there are a few steps you'll need to take to get everything ported over:
We'll dedicate more time to some of these steps than others, so let's get to it!
1. Choose a Suitable Hosting Provider
Before you think about making the switch from Wix to WordPress, you'll need somewhere to host your new site. Wix includes hosting in its monthly price, while self-hosted WordPress doesn't.
Even so, you'll usually pay around the same price for your own host, and get more control over your performance to boot. If you're wondering which host to choose, we've looked at a number of options previously.
However, the field is more packed for WordPress, given how popular the CMS is. As such, you might want to consider managed hosting. This keeps the control and flexibility with you, while letting your host handle under-the-hood tweaks.
If you're still unsure which host to choose, we'd recommend A2 Hosting:

They have good support, a wide selection of plans, and suitable options for a range of budgets. We've covered them before (+ 52% off coupon) at WPKube, and had a lot of good things to say about the entire service.
Installing WordPress
You'll also need to install WordPress in some cases. However, a lot of hosts include a one-click installer such as Softaculous, or pre-install WordPress for you.
If you're fortunate to have WordPress pre-installed, a chunk of the work is already done for you. However, if not, WordPress is a snap to set up. In fact, we've covered this in a previous article, so check that out if you need the guidance.
2. Choose the Right Theme For Your New WordPress Site
Once WordPress is up and running on your host, there are a few tasks you'll want to check off. We'll talk about some of these later, but for now, getting your site looking right is our focus.
WordPress uses 'themes'. Think of them as 'skins' for your site, that can also implement additional functionality in some cases.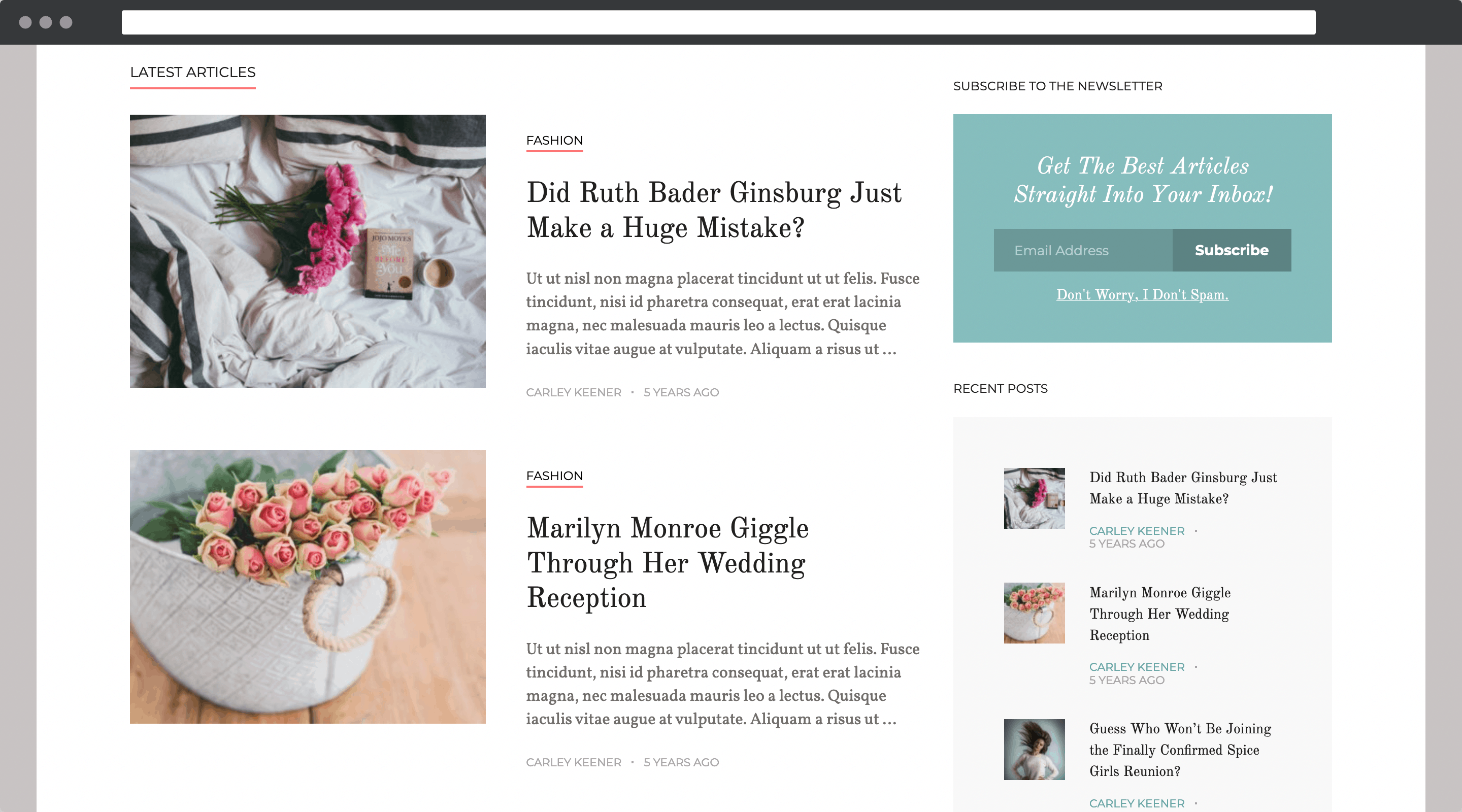 While there are hundreds of themes available for free, they're not usually the best fit for a business site, for a few reasons:
You'll get better support under normal circumstances with a premium theme.
The functionality will be more robust. Free themes often have a reduced set of features in order to convince you to upgrade.
Updates will be more frequent, as developers can devote their whole time to fixing bugs and enhancing the theme.
You should look to pay around $50–100 for a decent premium theme, although you can find options at all price points.
What's more, there is lots of choice for your industry or niche. When it comes to narrowing down your options, consider how established the developer is, how often a theme has been updated, and other user's reviews before stumping up the cash.
Once you've chosen a theme, you'll need to install it on your site. WPKube has put together the ultimate guide to getting themes up and running on your site, so check that piece out if you need the assistance.
3. Import Your Wix Content Into WordPress
Here is where making the switch from Wix to WordPress gets difficult. Because it's a closed-source system, Wix has zero options for exporting your content for import into WordPress. This is a huge shame, and it's one of the major drawbacks of using the platform.
As such, you're going to have to get your hands dirty with copying and pasting content across. For huge sites, this is obviously going to be a time-consuming task laden with errors.
While you're at this step, it's a good idea to carry out a content audit. This will help you both to pare back any superfluous content, and cut down on migration time.
As a general approach, here is what we recommend:
Open your sites side-by-side.
Create the structure of your new site based on the old one. We're talking about creating new empty posts, pages, and other 'hierarchical' content.
Build you page's raw content – in other words the text and images. At this point, don't worry about the layout or design. Your main priority is to get your site's copy into WordPress.
Our advice is to work with the text as your would a text editor. While there are potential solutions available to automate the process, such as CMS2CMS Connector, the reviews aren't great, and we're unsure whether the plugin works with current Wix blogs.
One solution for massive or otherwise complex sites is WordHerd:

This company specializes in migrating a site from one platform to another. They have a dedicated solution for making the switch from Wix to WordPress, and it may be ideal if you need to make sure your site is migrated without a hitch.
4. Design Your WordPress Website's Layout (Optional)
Once you've imported your content – or rather, copy and pasted it – you'll want to make sure it looks the way you'd like. Fortunately, WordPress is as flexible as you need it to be in this regard.
We've said this is an optional step, mainly because your theme will have done much of the heavy lifting here. Even so, you might have specific requirements or fancy a change in style.
If this is the case, check out our article on redesigning your WordPress website. It's going to be applicable here too, as is figuring out how to change the design of your WordPress theme.
5. Make Your New WordPress Site Secure, Stable, and Functional
Your journey is almost complete. By now, you should have a WordPress website up and running, an active theme that's tailored to your requirements, and a complete content structure in place.
From here, there are a few more tasks to make sure your site is safe and secure, and working for you. This functionality is implemented using plugins.
These are add-ons that give you more than the core platform can offer by default. The good news is that there are thousands of plugins available – the majority are free: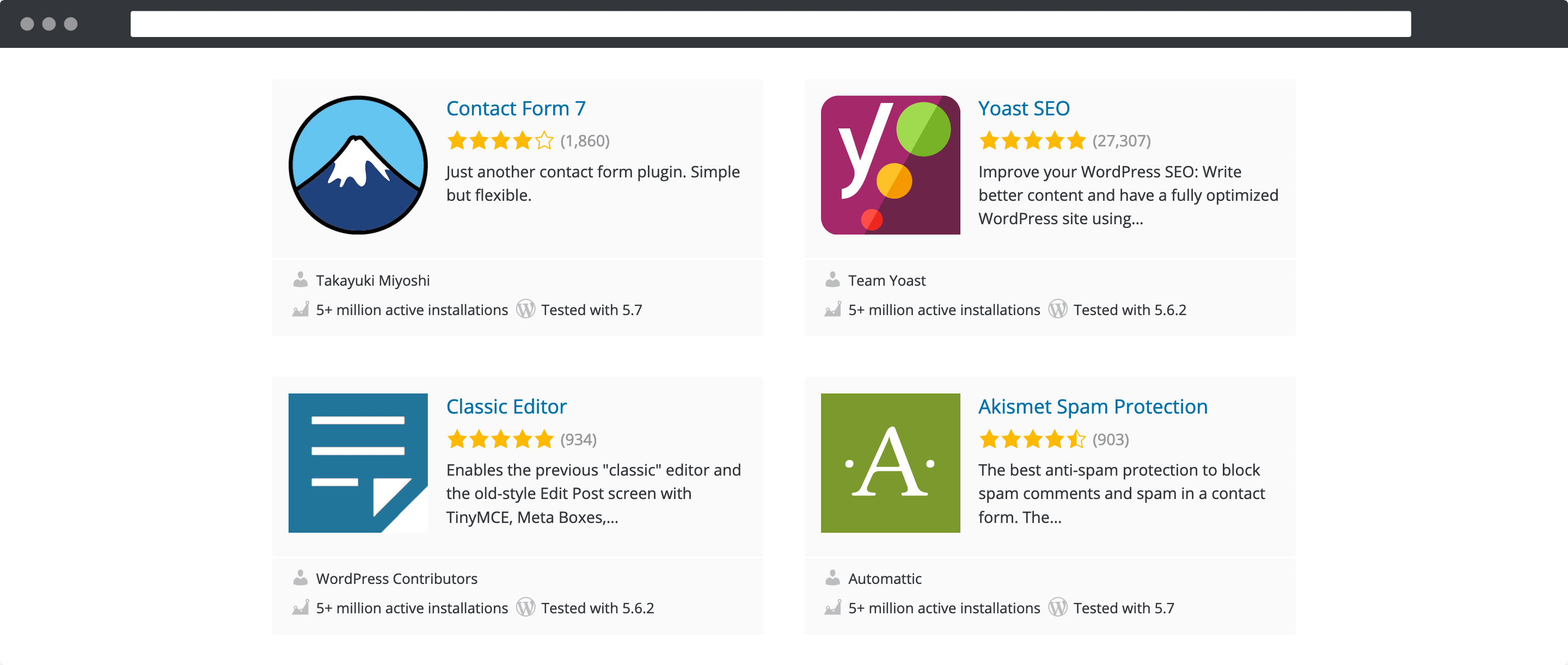 However, there are a few categories you'll need to consider:
This list seems like a lot, but you could argue that the most of them are essential. As long as you have these areas covered, you'll have a stable website ready to face the world.
6. Redirect Your Wix Site to Your WordPress Site
If you've followed our advice, you'll have everything ready to go. There will be your old Wix site waiting to be closed down, and your new WordPress website ready to be launched.
At this point, it's a good idea to sleep on the idea of publishing your site. Of course, going live will be inevitable, but before this, you'll want to make a another pass or two to make sure everything is in good shape.
Once you're happy, you need to redirect the old Wix site to your new WordPress one. There are a few options at your disposal:
Add a splash page to your old site notifying users of the switch and adding your new URL. This is going to be your only option if you weren't using a Wix domain.
Transfer your domain from Wix to another domain registrar. This might be a good option if the transfer process is fast. However, Wix doesn't monitor the transfer for you.
If you used a third-party solution for migrating your Wix website, they will handle the redirect.
Finally, you may come across solutions involving code to make the redirect. However, this can be complex and involve finding out the format of your Wix URLs. We'd recommend one of the other options at this stage, especially if you have little coding knowledge or experience of website servers.
In Conclusion
It's mentioned so much that it's easy to skip over. However, choosing a platform for your website is important. More than any other aspect, Wix, WordPress, and others are the backbone of your entire web presence. As such, making the right decision is crucial for all of the other decision you'll make.
In this post, we've discussed making the switch from Wix to WordPress. While Wix has a lot of positives, WordPress negates the negatives while still delivering a plethora of plus points. Here's how to switch from Wix to WordPress:
Choose the right hosting provider.
Buy a suitable premium WordPress theme.
Import your content by copying and pasting, and using third-party services.
Design your WordPress website's layout.
Add plugins to WordPress in order to further secure it, and enhance the functionality.
Redirect your old Wix site to your WordPress one.
Are you considering the move from Wix to WordPress? Share your thoughts on how it's going in the comments section below!