We know that eCommerce is ever on the rise and more and more sellers and stores are going online nowadays. Naturally, this has led to the growing popularity of eCommerce platforms. Two such platforms or solutions, WooCommerce and Shopify, have gained a very loyal following and user base. However, when it comes to comparing WooCommerce and Shopify, which one beats the other?
There can hardly be a direct answer to this question. That said, in this article, we shall attempt to pit WooCommerce and Shopify and see which one fares better and in which domain.
But before going any further, let us look at each product in isolation.
Battle of eCommerce Platforms: Comparing WooCommerce and Shopify
WooCommerce
WooCommerce needs no introduction when you speak of eCommerce platforms. It is the most popular one in its league and powers more than 39% of the world's eCommerce stores. It is trusted by big and small brands alike and is currently owned by Automattic, the parent firm behind WordPress.
As an eCommerce solution, WooCommerce works as a plugin for WordPress. The core product is free of cost but you can extend the plugin itself by means of premium addons.
Shopify
Shopify is an eCommerce solution that works all by itself. It is a paid-only product, and while there are free trials, you do not get a free version of Shopify. Plus, it is more of a hosted CMS and not an addon or a plugin.
Thus, unlike WooCommerce, Shopify is a full-fledged ecosystem in its own right. You sign up for a plan and then start building your store as per the features and offerings of Shopify. There are no installations, no extra setup or diagnostics to run.
At the onset, Shopify does seem like a simple solution because you do not have to install anything on your server. However, you also do not get to fully customize everything under the hood. WooCommerce is open source and you can almost do anything with it that you feel like (as long as you remain within the terms of GPL), even fork it to create something of your own! Shopify is a hosted platform and there is no reverse-engineering or source code forking to be done.
The Comparison
That said, if we were to really compare WooCommerce and Shopify, what metric shall be follow? Both are eCommerce solutions, and any such solution worth its salt should make online selling and buying easy. Both have a strong community. So, which one is better? How shall we start comparing WooCommerce and Shopify?
This obviously is a subjective question. If we were to say "WooCommerce is easier to use than Shopify" or that "Shopify is more secure than WooCommerce", or vice versa, we would be making false claims. Because what is easy to use for me might be difficult or complicated for you, whereas what is secure in a given environment might be vulnerable if certain variables are changed.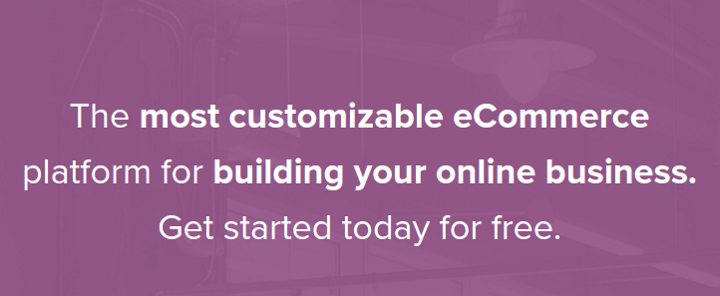 As such, we will be dividing this comparison into three separate heads, focusing solely on what a given product is and what it can do, rather than how it can be used.
Cost of Operation
In the world of eCommerce, cost of operation matters quite a lot. You have web hosting charges, registration fees, overhead and shipping charges (if selling physical goods), and so on. Plus, there are some unavoidable charges such as payment processors and their transaction fees.
Naturally, if your eCommerce solution is cost-ineffective, your business will suffer.
Shopify has a very obvious pricing model. There are three plans: $29 per month, $79 per month and $299 per month. All plans come loaded with various features: SSL integration, discount codes, premium support, unlimited disk space, and so on. The bigger plans come with added features, such as fraud detection, abandoned cart recovery and the $299 plan also offers realtime carrier shipping.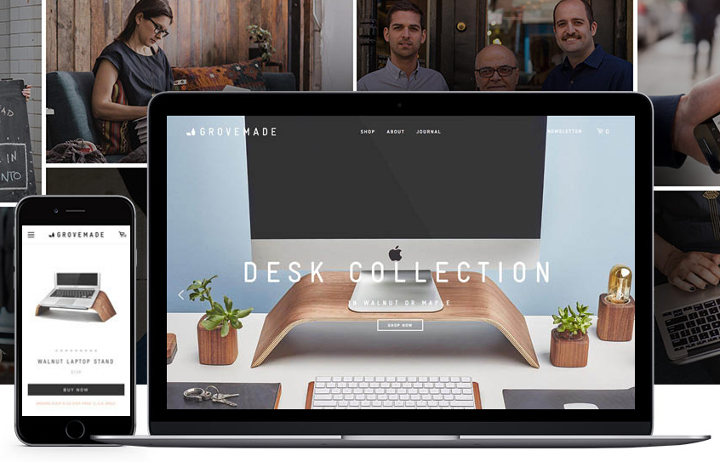 WooCommerce, on the other hand, is totally free for anyone to download. Plus, the core WordPress software is free as well. So does that mean WooCommerce wins this round?
Come to think of it, nope. Running a WP website means you have to pay for other expenses: web hosting fees, SSL charges, etc. Beyond that, you also might have to invest in website security solutions since WP is self-hosted.
However, you cannot blame all of that on WooCommerce. But there is more to it: the core plugin is free, but the addons are not. If you are serious about eCommerce, you will have to offer your buyers more than one medium of payment. Integration multiple payment gateways with WooCommerce can run costly as each gateway's addon costs something or the other.
As such, Shopify might turn out to be slightly cheaper in the longer run, especially if yours is a bigger eCommerce store.
Modus Operandi
Shopify offers a more direct approach to eCommerce. After you sign up, you can start adding products to your store. You get unlimited storage, so you can upload product photos and write description as per your needs. Checkout and everything is handled by Shopify with no extra transaction fees (this can truly prove a blessing if you sell various copies of a given product).
If you wish to add additional staff accounts or users to your store, you might have to upgrade. The cheapest plan offers only two accounts, and even the biggest plan is 15 staff accounts. This can be a bummer for folks who are not wanting to go for enterprise level investment but still have large stores.
This is where WooCommerce steps up. Since it works atop the WordPress ecosystem, it gives you access to everything amazing that WP has to offer. Need user accounts? How about different user roles for each account? Extra plugins for adding rich snippets to your product meta info? WP will handle all of that.
Naturally, WooCommerce setup is slightly tricky. In fact, at times it does not even feel meant for beginner-level users. Shopify has cheaper plans if you wish to run just a Facebook shop or add just a simple "Buy" button. WooCommerce? You either take it all or leave it. There is nothing "Lite" here.
This also explains why many bigger enterprises are seriously considering WooCommerce — the ability to customize is just exemplary.
Extending and Doing More
WooCommerce can be extended by means of addons and extensions. You can find innumerable WooCommerce extensions, both free and paid. Plus, if you need a special WordPress theme, there is no shortage of WooCommerce ready WP themes out there.
The WooCommerce ecosystem is so big that it has grown manifolds in size. As such, any decent eCommerce theme or plugin cannot attempt not supporting WooCommerce.
Shopify, on the other hand, is a hosted and closed ecosystem. There are templates available for you to choose from, but do not bother expecting third party coders to offer you Shopify ready templates. This can obviously add a lack of uniqueness to Shopify stores.
However, Shopify's USP does not lie in this. Instead, it attempts to have something to do with everything when it comes to eCommerce. Running a Facebook shop? Have Shopify do it for you for just $9 per month! Want a Point of Sale solution? Yes, Shopify does that too. As such, Shopify is like the Walmart of eCommerce.
When comparing WooCommerce and Shopify for focused store owners, WooCommerce is what you should pick if you are looking for customization abilities. On the other hand, Shopify is what you should consider if you want as little to do with website management as possible and just wish to run your online store.
Conclusion
So, in comparing WooCommerce and Shopify, which one beats the other?
As already stated above, picking a clear winner in such cases can be difficult. Shopify is not free and costs a monthly fee, where WooCommerce is free but you have to pay for any decent extension, including major payment processors. Shopify is a hosted solution and rids you of menaces such as DDoS attacks, website uptime problems, security issues, whereas WooCommerce lets you set things up purely your own way and gives you all the customization powers in the world!
Here is a run-down:
| | | |
| --- | --- | --- |
| | WooCommerce | Shopify |
| Cost of Operation | Free to download and use, fully open source. | Paid product; requires monthly annual subscription. |
| Extendability | Can be extended via paid/free addons | No external addons, supports most gateways natively |
| Requirements | Requires WordPress (self-hosted) | No extra requirements |
So to sum things up when comparing WooCommerce and Shopify, we can put it this way:
Shopify is meant for you if:
You just wish to run an online store without having to deal with the server-side management of websites.
You do not prefer tweaking and setting everything up from the ground up.
You would rather pay a flat fee than pay for separate extensions as you need.
WooCommerce is meant for you if:
You already have an existing WordPress site and wish to add an online store to it.
You want to customize your store's every aspect, and a hosted CMS might seem too closed to you.
You know exactly what you want and are willing to extend the core WooCommerce plugin by means of extensions.
Are you running an online store? Comparing WooCommerce and Shopify, which one do you think is a better pick and for what nature of stores? Share your views in the comments below!