It's normal to run multiple WordPress websites as a modern site owner. The best place for visibility is on the internet, which means each business or blog will often have its own site. Though, running all of these sites could be a hassle and an administrative nightmare. As such, you'll need a tool to manage multiple sites from a central location.
The great news is that there are lots of services to make running multiple WordPress websites a breeze. The time you save can go back into running your business, rather than your site – and you could save some money too.
In this post, we'll look at a few solutions to help you manage multiple sites from a central WordPress dashboard. By the end, you'll be able to find a service that fits your needs and say "Goodbye" to your old method of multiple site management.
5 Top Tools to Help You Manage Multiple Sites from Single Dashboard
We're going to look at five different ways to manage multiple sites from one dashboard. While some integrate with the WordPress dashboard, others have a custom solution. Here's the list we'll look at:
The list isn't in any order, so feel free to jump around to look at a tool that appeals to you. Though, we recommend reading the whole list at some point, if only to compare your chosen solution to the rest.
1. MainWP
First up, MainWP is a free, open-source tool for WordPress websites, with a lot of powerful features in the box. It offers great flexibility when looking to manage multiple sites and keep them secure.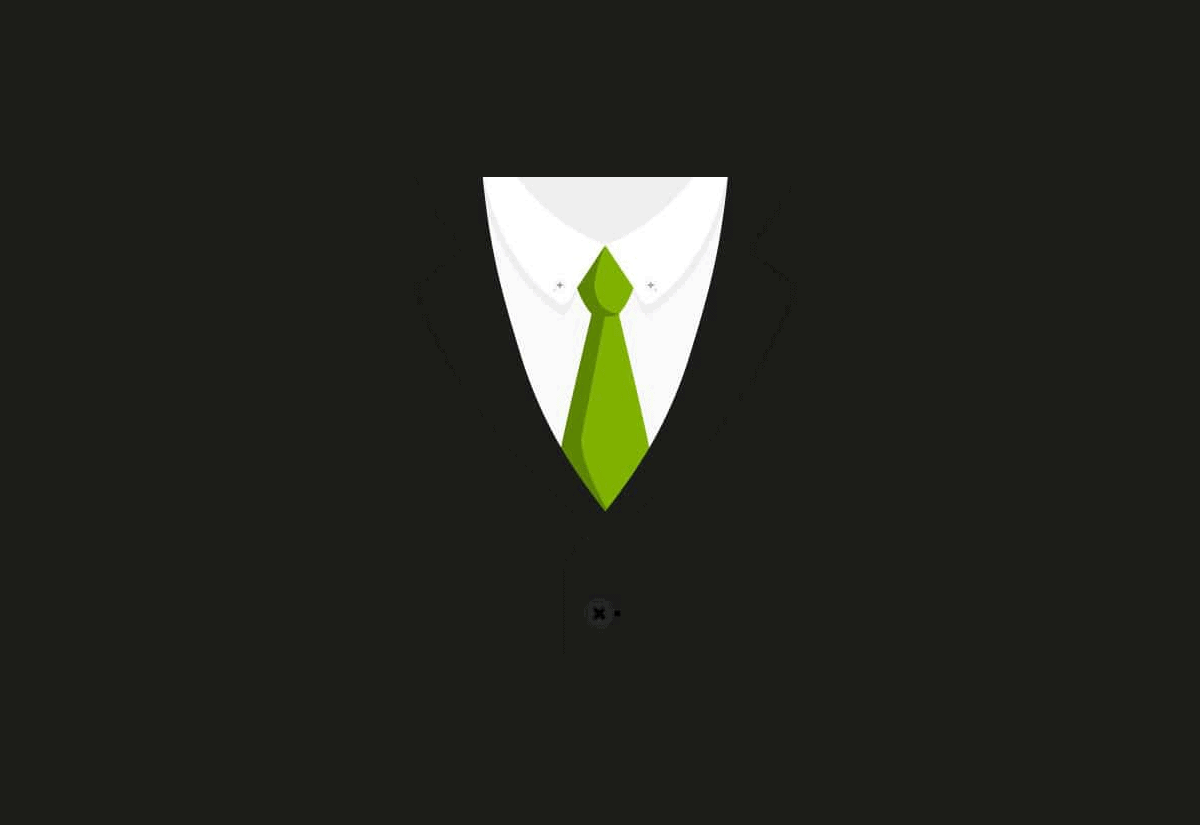 The MainWP dashboard features an intuitive interface that takes the hassle out of managing plugins, themes, and other aspects of your site. For example, it checks the update status of your themes and plugin, and sends you a summary notification. Though, it can do more than notify you of updates.
MainWP's one-click access to your network of sites makes it a breeze to administrate sites. A big time-saver is that you don't have to type in individual URLs. Instead, there's a direct link to each admin panel, which means you're in an instant position to start managing the site. Once you've configured each site's login credentials from the dashboard, you won't need to remember them.
On the whole, MainWP offers a stellar experience for WordPress users who want to manage multiple sites. What's more, you can extend the platform using a number of free and premium extensions.
Pricing
MainWP's core services are available on a free tier for unlimited sites. Though, there's also MainWP Pro – a premium version (around $20 per month) that includes a number of otherwise inaccessible extensions. This includes functionality such as Wordfence and Yoast SEO integration, staging functionality, and advanced reporting.
💲Don't forget to use our MainWP Coupon to get 15% OFF.
2. ManageWP
Our next tool to manage multiple sites is ManageWP – one of the popular and best services for the task. It lets you access all of your sites through a single dashboard, and makes carrying out site admin a straightforward process.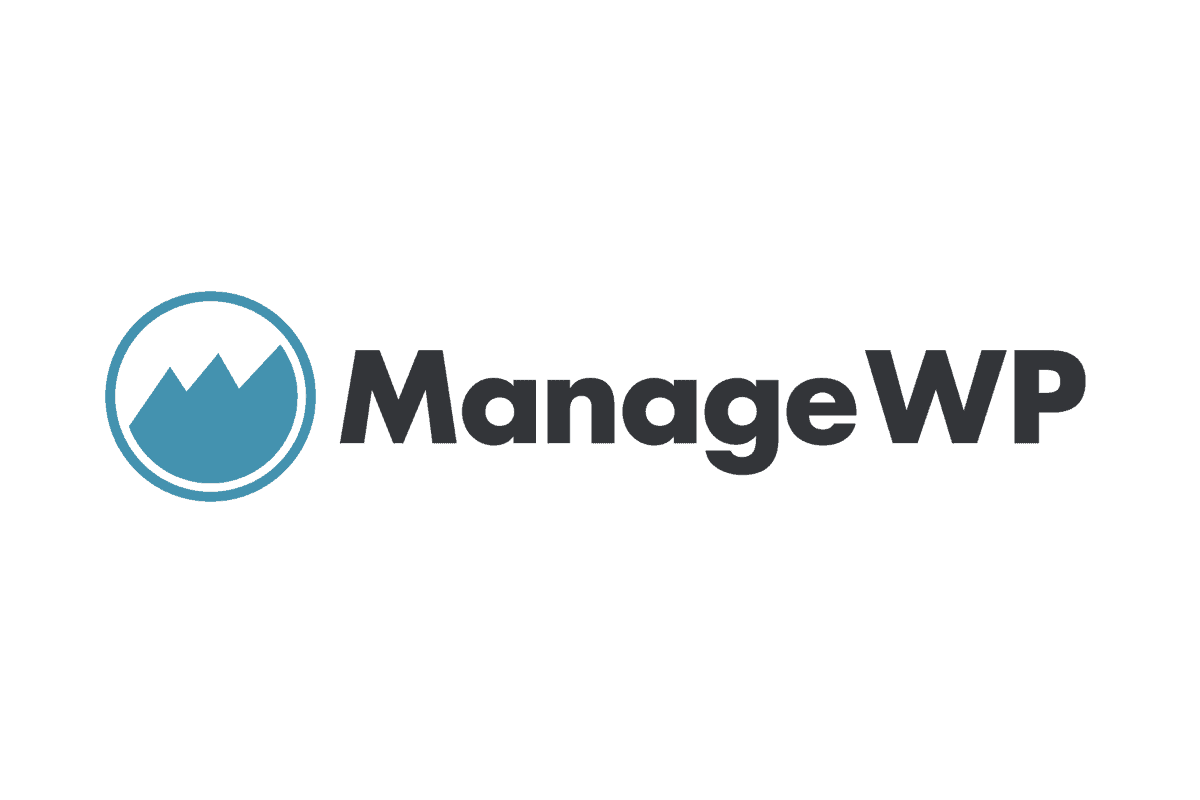 As you'd expect, the service is a snap to use. You're able to perform almost all common routine tasks for your site through ManageWP.
For example, you're able to carry out basic updates to plugins and themes. Though, you can also add content to a site, create backups, and even start a new WordPress site.
No matter what the task is, ManageWP features an intuitive, user-focused interface. It lets you jump in and begin regardless of your technical expertise.
In addition, ManageWP offers premium-quality customer support. It's available 24/7, highly knowledgeable, and on hand to help you solve any issues.
Pricing
The pricing model for ManageWP is unique. While, it offers core features for free, the service takes a modular approach. In other words, you can upgrade your experience on a per-extension basis. For example, you're able to white-label your site, add backup functionality, and more, all for $1–2 per site, per month.
This keeps the cost down for a handful of sites, but could see prices scale. Though, ManageWP also offers bundles of add-ons and extensions to help keep costs down for large-scale management projects.
3. InfiniteWP
Next, InfiniteWP is a powerful tool to help you manage multiple sites without wasting time, effort, and money. You can manage all of your sites from a single intuitive and powerful admin panel, without the need to remember your admin credentials. Because it focuses on agencies, developers, and freelancers, it's almost unique in the niche.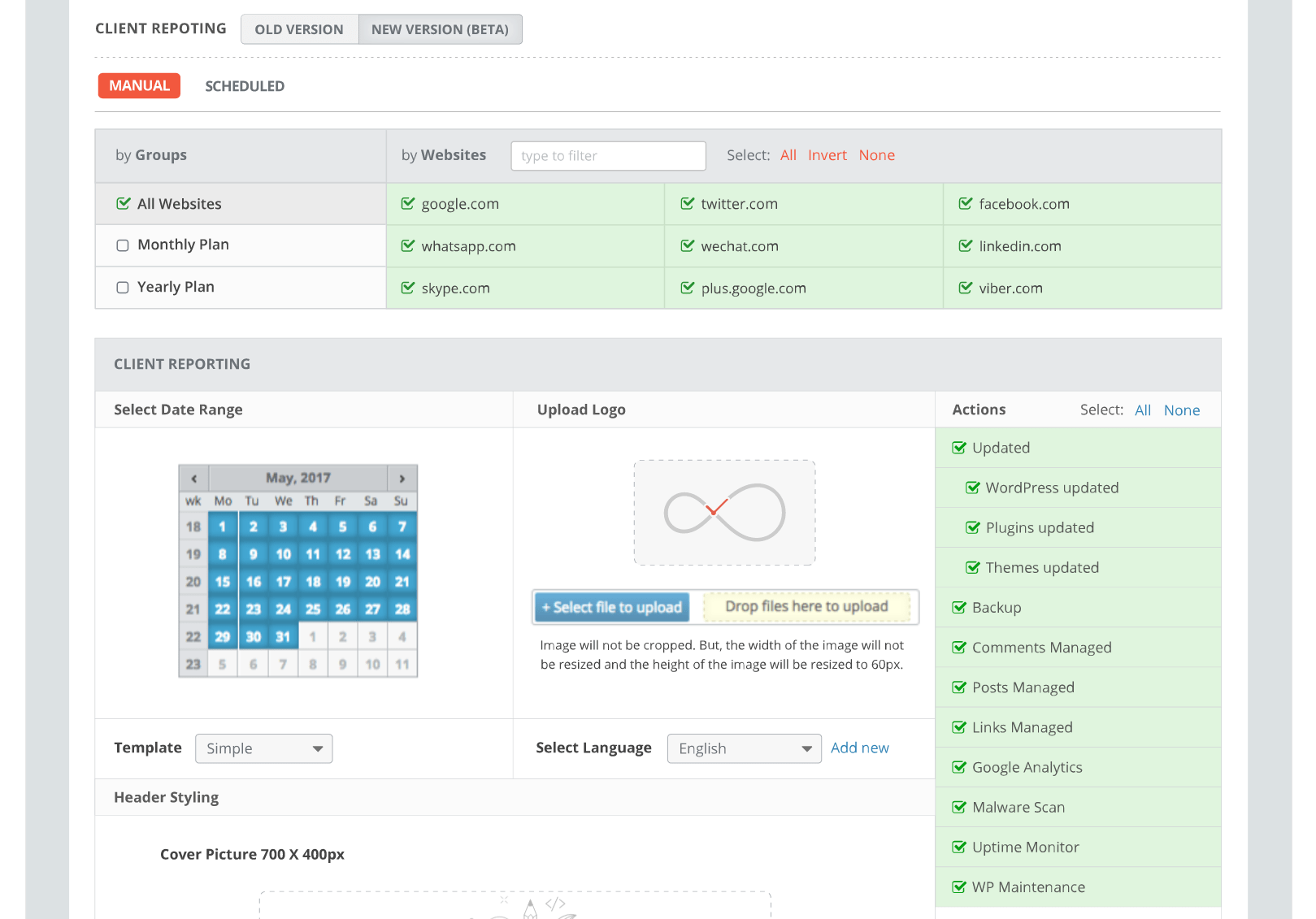 InfiniteWP offers a global overview of your sites from a centralized admin panel. Its one-click update feature makes it easy to update site elements across your entire network of websites. What's more, it includes a free backup and restore service – something not all solutions offer.
Compared to the competition, InfiniteWP is light on core features. In fact, the free edition gives you little more than one-click admin access and updates. This isn't enough to compete with other free solutions, although the premium upgrade is great quality.
Pricing
At the base level, you're able to install InfiniteWP for free. Though, as we said, this only gives you one-click admin access, one-click updates, and backup functionality. If you decide to upgrade, you unlock more of InfiniteWP's features.
There are a number of premium features to choose from, including a lot of reporting and monitoring tools. One feature we like for developers is the ability to run scripts across multiple sites at once. Though, this all comes at a higher price than the competition. You should expect to pay around $150 per year for a ten-site package. This scales up to $650 per year for unlimited number of sites in your network.
4. Glow
Glow is a relative newcomer as a solution to manage multiple sites, but it's fast becoming a front-runner. It's a product that lets developers, agencies, and freelancers manage site networks, while also offering user-focused support.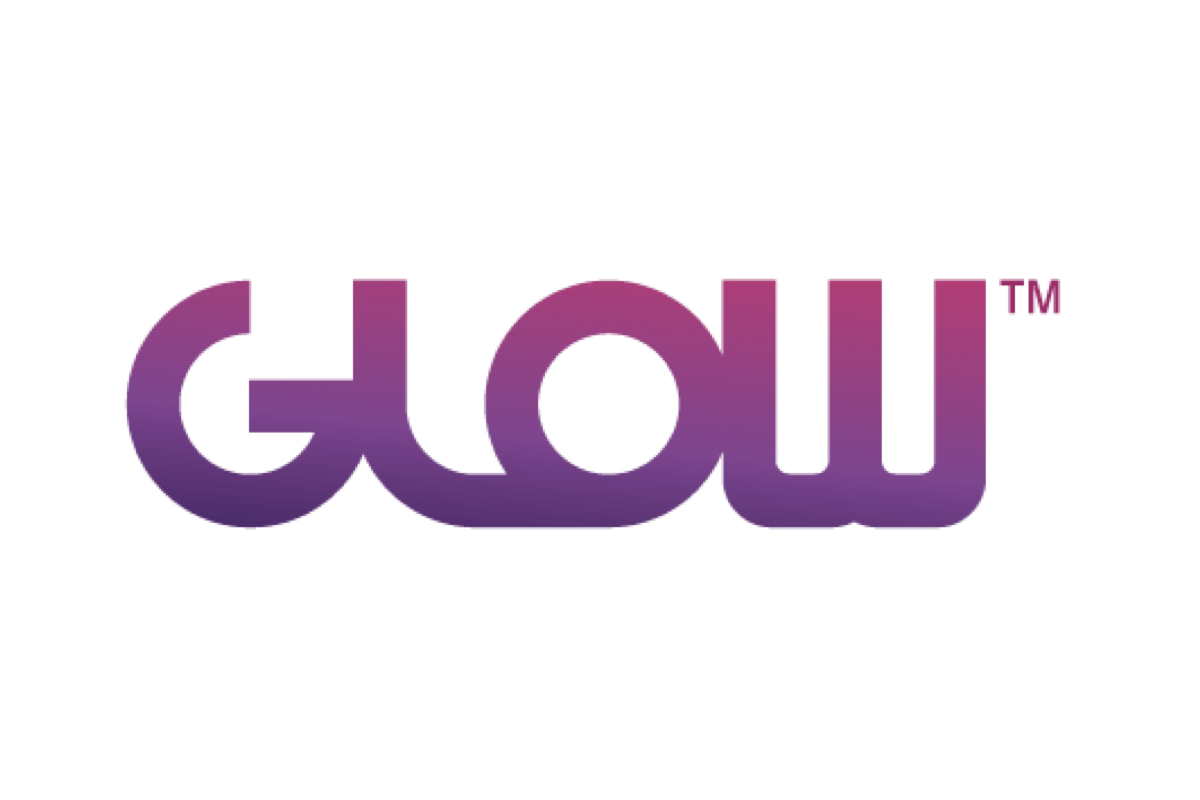 The free features read much like other solutions for the most part. You have single-click access to the sites in your network, and can carry out bulk updates. Though, Glow also features month-on-month reporting, backups, and a few other goodies.
For example, there's a full-featured activity log, so you can monitor how users engage with a site. This lets you scale up your security provision, and jump on any abnormalities you come across. Though, we think most freelancers, developers, and agencies will love the support ticketing system the most.
This lets you run a client-focused support system, and centralize all of the interactions you have with them. There's no other competing solution to manage multiple WordPress sites that includes this functionality.
If you hadn't heard of Glow before now, the company is one you'll want to keep an eye on.
Pricing
Glow offers four pricing tiers, and it's super simple to understand compared to solutions with 'modular' pricing. For example, there's no feature difference between the various tiers, and will only make a difference based on the number of users you want to add, and the amount of sites you'll need to manage.
This makes Glow a fantastic way to manage multiple sites from a single dashboard, especially given how the free tier doesn't restrict the core functionality.
5. WP Remote
WP Remote is a free tool that lets you manage multiple sites, while also being simple to use. It's great for applications such as running multiple personal blogs, operating lots of businesses, or something unique to your needs.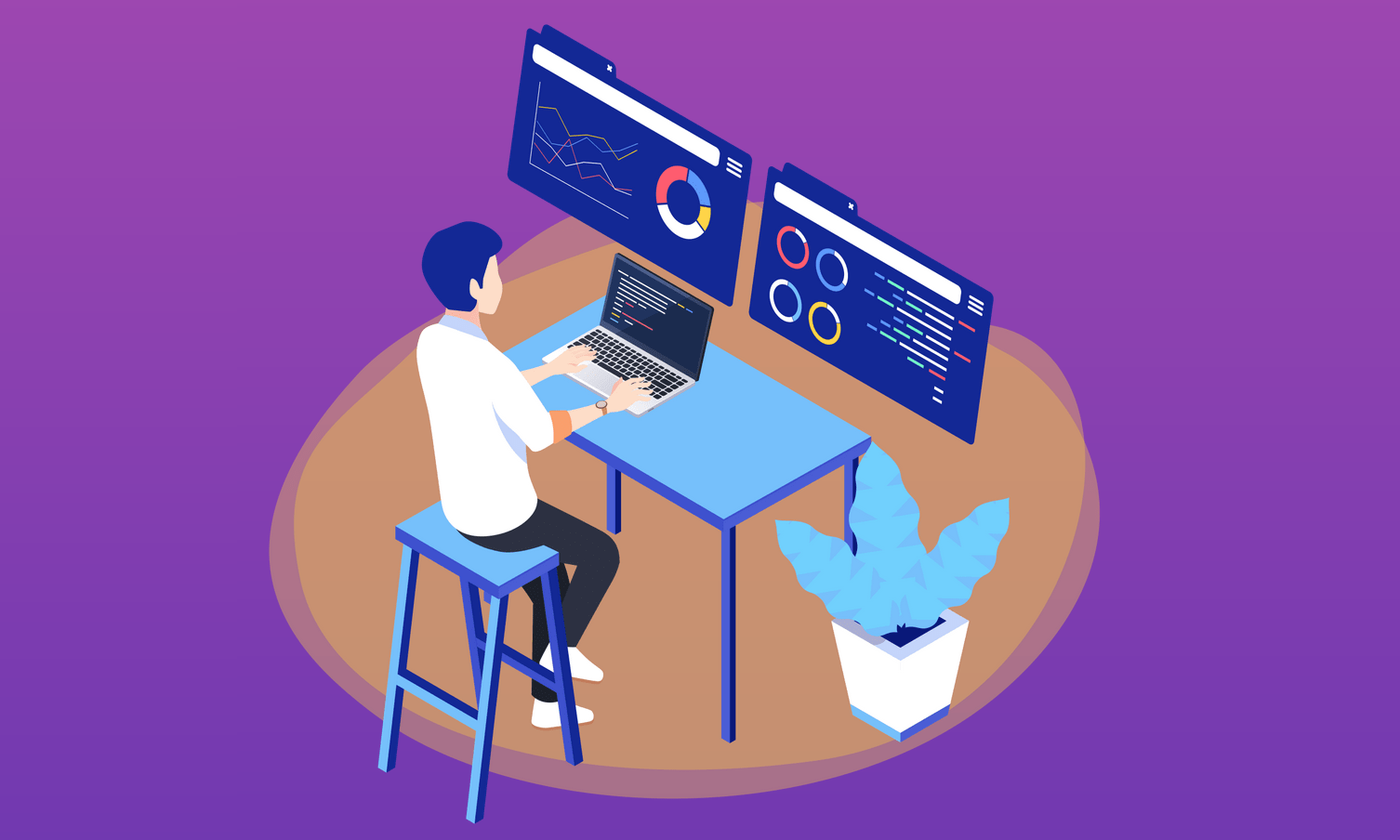 At its core, the tool lets monitor an unlimited number of websites for free. You're able to update most of WordPress, such as the core core, plugins, and themes with a single click. You can also manage users and add team members to your dashboard. The site performance checker is a nice touch, and lets you get a general overview of each site's health.
Though, like InfiniteWP, there isn't a large selection of tools in WP Remote's free version. For more functionality, you'll need to update to a premium tier.
Pricing
As we said, the free version of WP Remote isn't competitive with other solutions. Though, the premium editions come with lots of features and functionality. There's a confusing array of tiers to choose from: Three site-based splits, further divided into Basic, Plus, and Advanced options. The gist is that you'll pay more based on how many sites you want to run (between 20–100), and the feature set you want.
Each tier comes with built-in staging, website hardening, uptime monitoring, and branded reports. The Plus and Advanced tiers also add advanced security options. MalCare and BlogVault both power the functionality within WP Remote.
On the whole, expect to pay at least $49 per month for the Basic tier and managing up to 20 sites. At the other end of the scale, the Advanced tier while managing up to 100 sites comes to $449 per month.
How to Choose the Right Tool to Help You Manage Multiple Sites
Choosing the right tool to help you manage multiple sites can be tough, because of the varied feature sets of each one.
We suggest listing your 'non-negotiables' first, such as the number of websites you need to manage, and any necessary features common to each client.
Also, consider the features and functionality you won't use. For example, using a solution with integrated backups will be pointless if you already use a dedicated backup plugin across your sites.
On the whole, here's what we think will be the best solutions to manage multiple sites:
If you manage a handful of personal sites and blogs, a free version of ManageWP or Glow may be the best solution for you.
Developers with a larger number of sites will like Glow and InfiniteWP best, as they have more
To manage client support as well as multiple sites, Glow will be the only option to consider on this list.
For small businesses with a network of sites, the waters become muddied. Any of these options will suit depending on your exact needs. We'd advise you take advantage of any free tiers or trials available. This will let you see how each solution works with your unique setup. From there, you can upgrade or switch as required.
Conclusion
Running multiple WordPress websites is tough, but carrying out admin for them doesn't have to be. If you find yourself spending most of your valuable time with site management, it could be time to find a tool to help.
This post has covered some of the best tools to help you manage multiple sites from a single dashboard. A solutions such as ManageWP is a mainstay, although there are other tools that may suit you better. For example, Glow is worth a second (and third) look, while MainWP is a powerful and free tool that's been around for years.
Do you want to manage multiple sites, and if so, do any of these solutions appeal to you? Let us know your thoughts in the comments section below!