It's hard to browse the web without some aspect of Google's ecosystem trailing behind. Alphabet's number one company has a hand in almost all aspects of the web. Email is one of them, although Google's version is young when you compare it to some of the Gmail alternatives on the market. What's more, other providers could offer a better fit for your needs.
However, you won't want to swap Gmail for a provider such as Outlook, Zoho Mail, or Yahoo Mail. The key priority will be privacy, following on from removing yourself from Google's ecosystem. You might also want an email provider that works with your choice of email client. Fortunately, there is lots of choice available.
For this post, we're going to look at some of the many Gmail alternatives, and tell you why they might be better than Google's offering. Before this, let's give you some context on why Gmail isn't always the best choice.
Why You'd Want to Choose From the Many Gmail Alternatives on the Market
There's no doubt that Gmail is a top-drawer service, and arguably the best of Google's offerings. Since 2004, it has revolutionized both the User Interface (UI) and workflow you use with email.
Much like Apple, it takes the concept of the filesystem and squirrels away emails into an archive. Coupled with Google's unbeatable search functionality, this gives you power to find and recall the emails you need within nanoseconds.

Once you move from the old system of using folders to store email, you'll be a convert. Working with email is faster, more efficient, and it's easier to pick an individual email from the archive.
However, there are two main reasons why you'd want to choose a Gmail alternative instead:
The usability gap between Gmail and other services isn't as wide anymore. In the past, Gmail could blow others away through usability, workflow, and UI. However, this isn't the case in lots of instances now.
You might not want to use Google's services, or be a part of its ecosystem.
The latter is what we'll focus on for this article. Google has a huge market share across a number of product lines and niches. It could be that you want to support other solutions that offer a viable product. This is a core reason why many switch from Chromium-based browsers such as Brave, Edge, and Chrome to Safari and Firefox.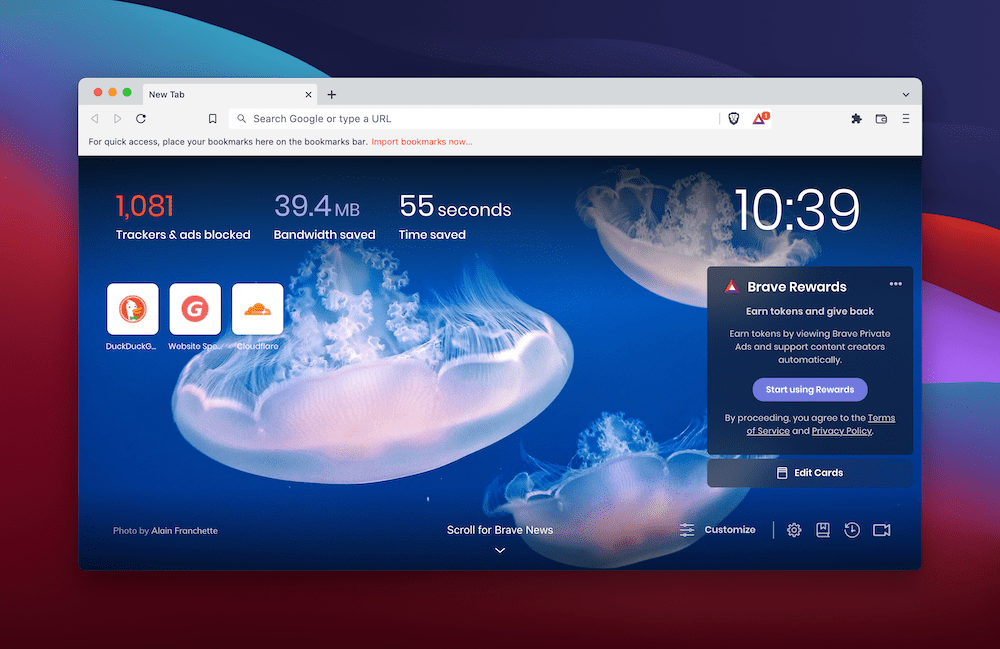 However, you may also have an issue with Google's general approach to privacy. We'll touch on this next.
Google's History When It Comes to Privacy
Google has a reputation for 'lax' handing of user data. This reputation doesn't sit well with non-profit agencies such as the Electronic Frontier Foundation. It also doesn't sit well with end users who care about their data in general.
While Gmail doesn't serve contextual ads any more, the rest of the ecosystem does. As such, you may want to move away from Google altogether, not just Gmail.
It's straightforward to switch browser, and you can use a search engine such as DuckDuckGo in place of Google's own. However, email needs extra consideration, which we'll cover next.
What to Look For When It Comes to Choosing a Gmail Alternative
Whittling down the number of Gmail alternatives at your disposal is more straightforward based on one decision: Do you want to go more private, or get away from Google?
Once you have the answer to this question, you can start to think about other aspects that are important to you:
Does the email provider have a plan that meets your budget? For example, some hosts might not offer a free tier.
Is the storage on offer suitable? If a host can't store all of your emails both now and in the future, you'll have problems.
Can you use your own domain as part of the email address? Some providers don't let you without some workarounds. For example, Gmail has different setups for both personal and business email domains.
Do you get to use your choice of email client with the email provider? This might be important if you don't want to us a web interface, want to access email through your phone, or within a native app on your desktop.
For privacy-focused decisions, look at where the data centers are. You'll want to likely stay away from those hosting in 'Five Eyes' countries, and weigh up the options for '14 Eyes' countries. We'd argue that choosing a host in the latter group is less of a concern, especially for central European data centers.
4 of the Leading Gmail Alternatives Available
Over the rest of this article, we're going to look at some of the most popular, and feature-rich Gmail alternatives you can find. Let's get into the four we're going to look at:
First off, we're going to look at what Europe has to offer with Posteo.
1. Posteo
As a general-purpose email service, Posteo could tick almost every box on your 'wish list'. It has a solid set of basic features, a great price, and protects your privacy as much as possible.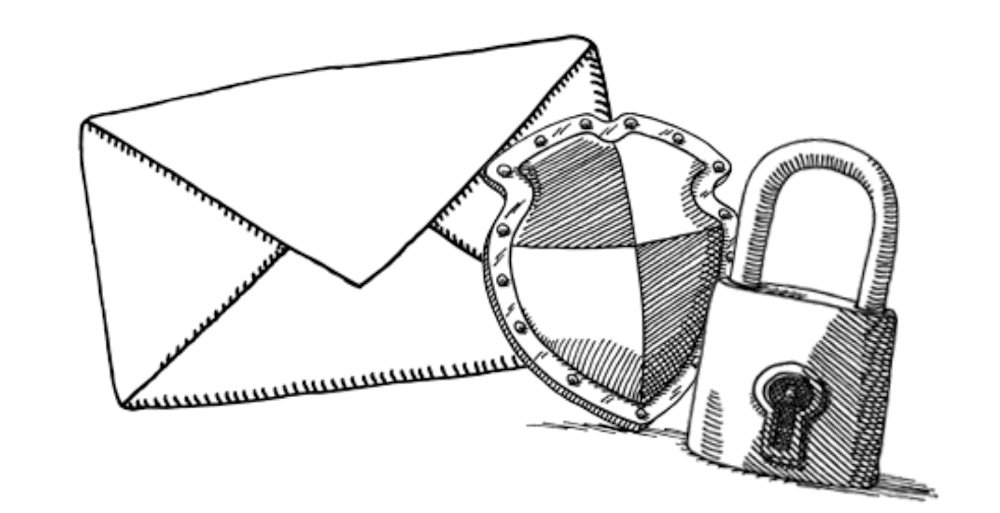 Here's a quick dive into Posteo's key selling points:
You can choose to encrypt your emails and data with one click.
There's a built-in spam and virus filter for every email you send and receive.
You're able to use an almost unlimited number of 'filter' addresses. This means you can set up separate emails for hello+marketing@wpkube.com and hello+social@wpkube.com, or for any other organizational purpose.
Posteo also includes a number of helpful 'quality of life' features. For example, you can migrate up to three different accounts to Posteo, complete with folder structures. What's more, Posteo can bring across new emails from old accounts at regular intervals (around every ten minutes).
Also, the purchasing process is anonymous. This means you can sign up and pay for your Posteo account without supplying data. Speaking of which, Posteo costs €1 per month, given that the data center is in Germany.
2. ProtonMail
If you want more privacy from your Gmail alternative, from a true neutral in the world of private data, Swiss-based ProtonMail will be worth exploring.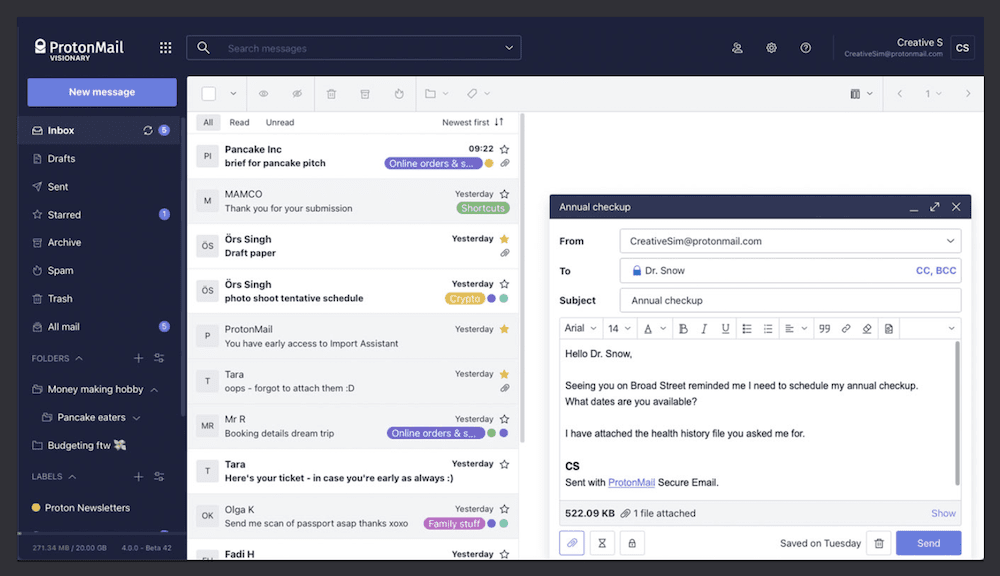 The original development team all has jobs at the European Organization for Nuclear Research – otherwise known as CERN: Birthplace of the web. In fact, Sir Tim Berners-Lee (the de jure inventor of the internet) is part of ProtonMail's advisory board, so privacy is at the forefront of the Gmail alternative. Here's what it offers:
There's end-to-end and zero access encryption for all emails, with the option to set this on an individual basic.
It uses archiving as a part of the User Experience (UX), which feels familiar if you come from Gmail.
The ProtonMail ecosystem also includes an encrypted calendar, cloud storage, Virtual Private Network (VPN), and more.
One element of ProtonMail that you could consider a drawback is the account recovery procedure, or lack thereof.
The ProtonMail team doesn't have access to any passwords or login credentials for privacy reasons. While there is a way to reset passwords and get username reminders, you'll need to keep your individual credentials double- and triple-safe.
As for pricing, ProtonMail has a free tier, but there's a paltry 500MB of storage available, with some other restrictions. The best value is from the Professional plan, which is €6.25 per month.
3. Tutanota
It's understandable that lots of users do not want to pay for a Gmail alternative when Google's service is free. Enter Tutanota – a long-standing free email service that puts privacy first.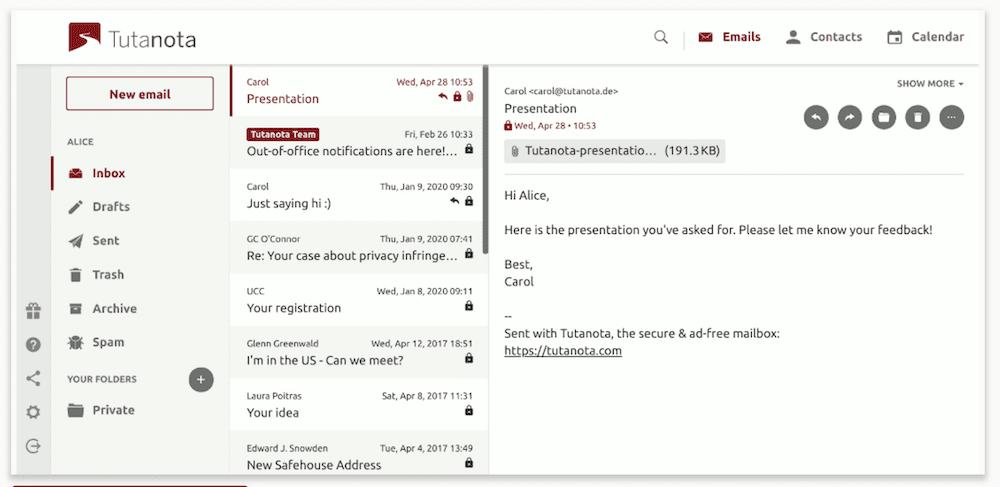 It doesn't have a a wealth of features and functionality as selling points, just strong, encrypted email. However, this aspect is feature-rich:
Each email uses an encrypted Transport Layer Security (TLS) connection that includes end-to-end encryption of your contacts too.
You won't find third-party services such as CAPTCHAs within the client.
Tutanota has its own open-source email clients, which means you won't need to use an app that lacks security.
The services doesn't keep any logs.
You have search functionality that's 'zero-knowledge' – it won't need to store queries to help you find your emails.
Tutanota also offers the Secure Connect tool. This gives website visitors a way to contact you with the same level of privacy and encryption as the core email service.
Also, Tutanota arguably offers one of the best free tiers of all relevant Gmail alternatives on the market. You get 1GB of storage here, but can't use a custom domain and don't get access to support. However, for €1 per month, you can include these essentials and more.
4. Mailfence
The privacy laws in central Europe are strong, hence why all of the Gmail alternatives on this list are German or Swiss. Belgium also has robust laws on privacy, and it's the location for Mailfence.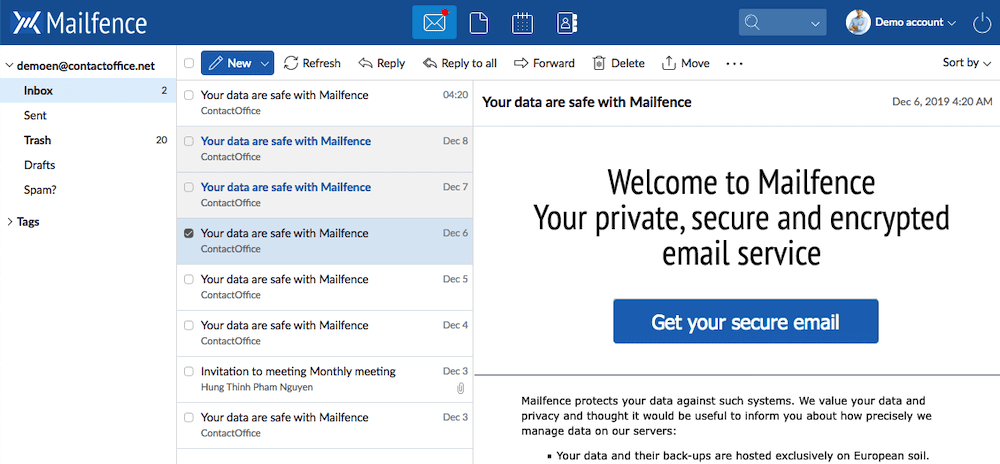 You'll use this solution within the browser, much like Gmail itself. However, it looks a lot like Outlook, especially with its blue color scheme. This is where the similarities end though, as Mailfence provides a number of security-focused features:
You can protect chosen emails with end-to-end encryption, with browser-based cryptography.
There's a flexible approach for accessing your email – through the browser, or through your own choice of email client.
Mailfence offers a wider ecosystem that includes cloud storage and calendars.
There is no tracking within Mailfence of any kind.
As for price, Mailfence is competitive. We're going to gloss over the free tier, because the storage is tiny, but the premium plans pack in a lot. We'd say the Pro tier at €7.50 per month is a fantastic deal, as it includes 20GB of email storage, 24GB of document storage, and priority support through email and telephone.
It's an all-around stellar service that could see you opt for this Gmail alternative based on price alone.
Which of the Leading Gmail Alternatives You Should Choose
Just like many WordPress- or hosting-based questions, the answer here is: "It depends". If you decide to move away from Gmail, privacy is going to be a key concern. Fortunately, every provider on this list offers a good level of privacy, although the waters become murky in places.
For example German email hosts such as Tutanota, Posteo, and others are within some of the '14 Eyes' countries. Canada is one of the original 'Five Eyes'. As such, you might not want to opt for them.
In reality, you will likely have the same experience on a technical level with any privacy-thinking email provider. In fact, you might even want to look into solutions such as Mailbox.org or StartMail. There are lots of options, and it's really going to be about whether a Gmail alternative provides the right blend of features, at a suitable price point.
In Summary
Privacy across the web is so important that you'll do well to consider it for every aspect of how you conduct yourself online. Your choice of email provider has a lot to do with how private your communications are. Regardless of whether this is an issue for you, finding a Gmail alternative lets you take one foot out of Google's ecosystem and shows that there is demand for services outside of Alphabet's main brand.
In this post, we've looked at a number of different Gmail alternatives. ProtonMail is a leading email host, with good functionality and a solid ecosystem of its own. Posteo is super-anonymous and works well, while Tutanota has a history that you can rely on for the long term.
Are you about to consider one of the Gmail alternatives on this list, and if so, which ones are catching your eye? Let us know in the comments section below!