With over thousands of immensely popular premium WordPress themes available and the continuous state of WordPress' development, sometimes it might be difficult to decide between WordPress themes. After all, the reader's visual experience plays a crucial role in building your site's reputation.
Today we're going to look into some of the factors which will help you decide in buying a theme framework or a standalone theme. First, let us by defining the two things that we're going to compare today – a WordPress standalone theme and a framework.
I've purposely used the word standalone to emphasize on the fact that the theme is, in itself, a singularity. It does not inherit its features from any other parent theme (except, of course the core WordPress functions). According to the WordPress Codex, a WordPress theme framework on the other hand, has two meanings:
A "drop-in" code library that is used to facilitate development of a theme.
A stand-alone base/starter theme that is intended either to be inherited (used by) into another (child) theme, or else to be used as a parent theme template.
A theme framework is like a developer's toolkit – a set of tools the developer/designer uses to build a theme of his own. In comparison, a standalone theme is a ready made solution, with a buck load of features, but whose flexibility is severely limited. Examples of standalone themes are the ones your find in WordPress.org and theme shops like Themeforest.
They can be easily updated by the respective developer, but not the independent developers or designers. Just figuring out what and where functions are used, is a tedious job.
This is where a theme framework comes in. Since it is a kit, you know what tools are available at your disposal, when and where to use them. There's a handy user's guide and an added support community to help you craft beautiful, personalized themes. But this is all metaphorical talk.
Technically speaking, a framework consists of a bunch of pre-defined classes and functions, ready to be used by the developer. A new theme is always created in the form of a child theme which inherits the classes from the framework.
When the framework is updated, the classes have new and/or improved code, while not modifying the return values (outputs) of the previous version of the framework's functions.
This ensures backward compatibility. Thus whenever a framework is updated, it does not mean that the developer has to make necessary changes in his custom child theme. It only means that he's got more tools at his disposal.
Now that we have a better understanding of the two, let us dig into the real topic of discussion.
When do I use a Standalone Theme?
The primal factor is budget. If you're on a tight budget, a standalone theme is always more efficient. It costs less, easy to maintain and comes loaded with useful shortcodes and other useful features – such as a theme options panel where you can customize the logo, the general colors, fonts, etc.
For the average user, such themes more than serves their purpose – which is, ultimately giving your website a professional look. With the hundreds of excellent themes available in Themeforest and other reputed theme shops, your only task is to chose one wisely.
The next factor is future-proofing your brand/website. If you're a blogger who wants to focus on just the content, then by all means, go for a standalone theme. You would not have to worry about adding new features or solving compatibility issues with WordPress updates, because that'll all be taken care of by the theme's developer.
However, you would feel the pinch when you'll want to shift/change themes in the future. Because you'll be using the custom shortcodes and post-types specific to your current theme, porting to another theme would incur a lot of overhead. And if you were to hire someone for the job, rest assured, it'll cost you a good amount. This is one of the biggest disadvantages of using a standalone theme.
When do I use a Theme Framework?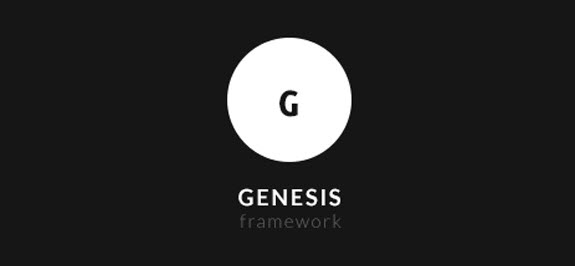 A short answer would be when you're facing the exact opposite of the situations mentioned above. Industry leading frameworks like Genesis and Thesis are superior in coding – they follow the WordPress theme development guidelines, stocked with a plethora of functions, better security and improved SEO. Although most of the popular standalone themes have in-built SEO options, some of them are poorly coded, some don't follow the WordPress theme development guidelines, etc. These may be considered as some of the subtle disadvantages of standalone themes.
If you're a developer, designer or a WordPress enthusiast, then a theme framework is definitely for you. You'll learn a ton of stuff along the way, and will be able to develop themes for a lot of clients – swift and easy. If you're managing a company's website and have solid funding in your department – go for a theme framework and hire a developer to create a custom theme for you. Surely the initial costs will be sky-high (compared to just buying a standalone theme) but you'll be future-proofing your brand.
Conclusion
To sum up, here's a quick overview. Go for a theme framework when:
You have the right budget
You're eager to learn theme development
You're a WordPress theme developer/designer (of course you already know this 😛 )
A standalone theme is your best bet with:
You're on a tight budget
Coding isn't your strong suite – you just want to focus on your site's content
Finally, a discussion is a two way process. So kindly leave your thoughts in the comments section below and let us know your criteria for choosing a theme!