Building your website needs a stellar solution at the base. Squarespace vs WordPress is often a point of comparison for many users. In short, both platforms are user-focused, and easy to use.
Even so, there's a bit more you need to consider when weighing up both solutions. For example, price is often a prime consideration. It's not something you should focus on too much though.
Given this, we'll compare Squarespace vs WordPress on a few different yet common aspects. By the end, you'll have the information you need to make a decision.
Introducing Both Platforms
You'll have heard of both Squarespace and WordPress even before reading this article. They are two of the most popular platforms for creating your website. Even so, they both have their differences.
First, we'll offer an introduction to each platform, before getting onto the comparison itself.
Squarespace
Squarespace will be familiar if you've watched educational or other learning videos on YouTube. It seems as though every channel is sponsored by Squarespace.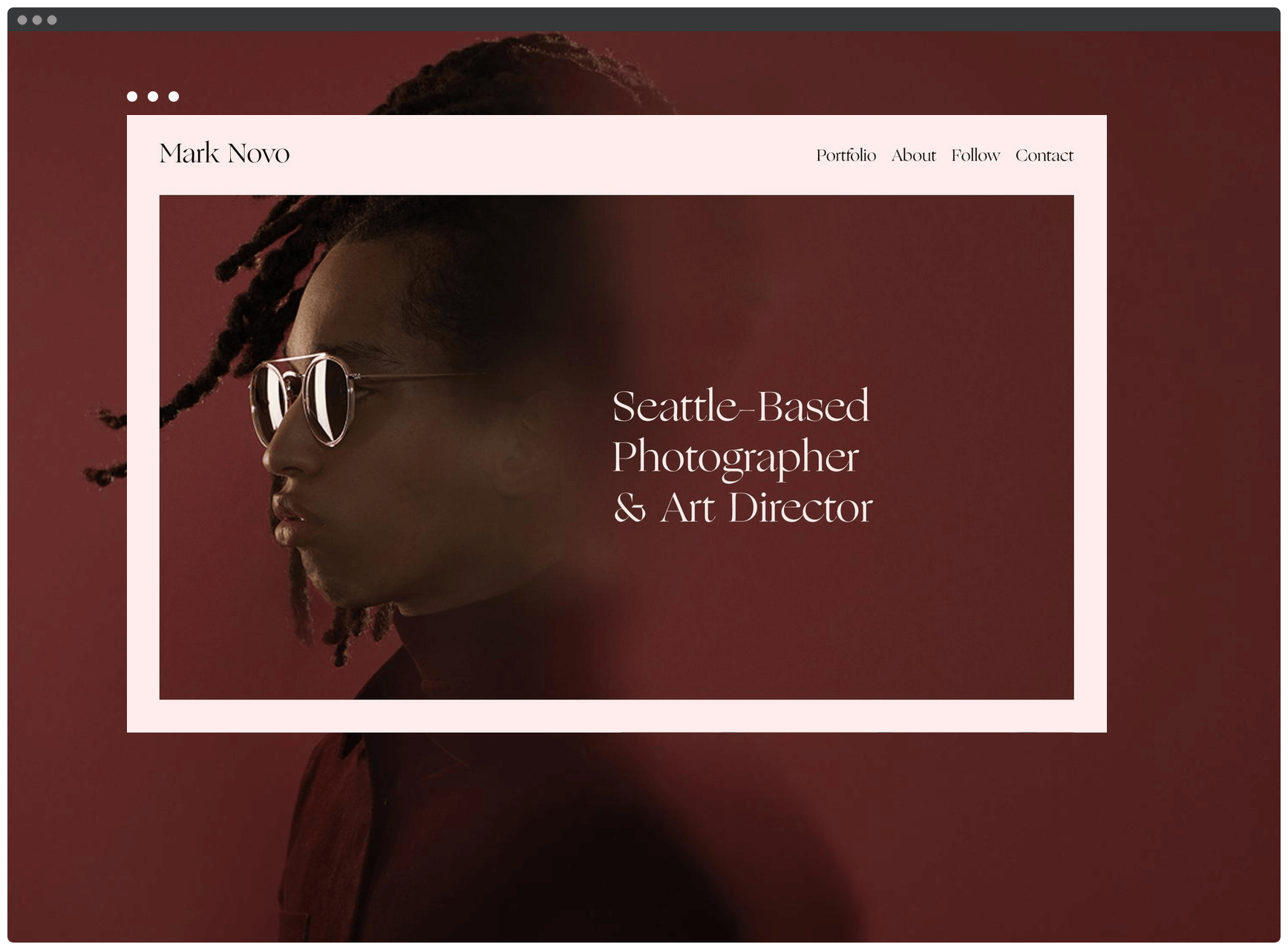 What this shows is how well Squarespace promotes itself compared to WordPress – and for good reason. It's an all-in-one website builder platform. In other words, it looks to offer everything you need to build a site out of the box. This is great news if you need to get up and running in a flash.
You're able to apply a template to your site to control its look, and add essential functionality such as contact forms, email marketing, and much more besides.
The pricing is competitive too, and Squarespace offers a free trial to entice would-be converts. The whole package is tempting for both new and experienced users.
WordPress
Of course, WordPress should be familiar to you if you're a regular WPKube reader. It's the Content Management System (CMS) that has a 40 percent market share.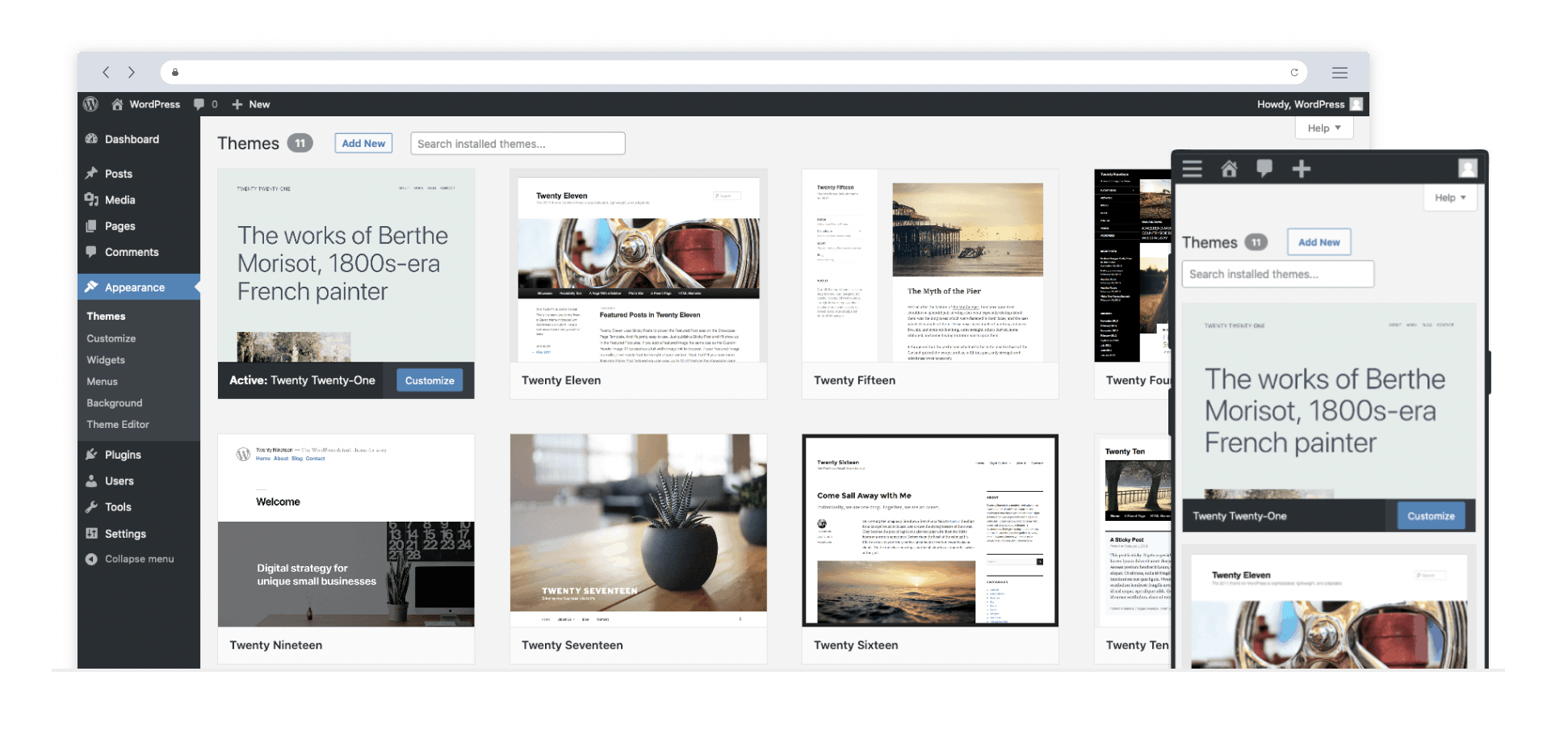 It's an open-source solution for publishing your website, and aims to give you the core functionality you need out of the box. In contrast to Squarespace, the idea is to extend the platform using selected themes and plugins.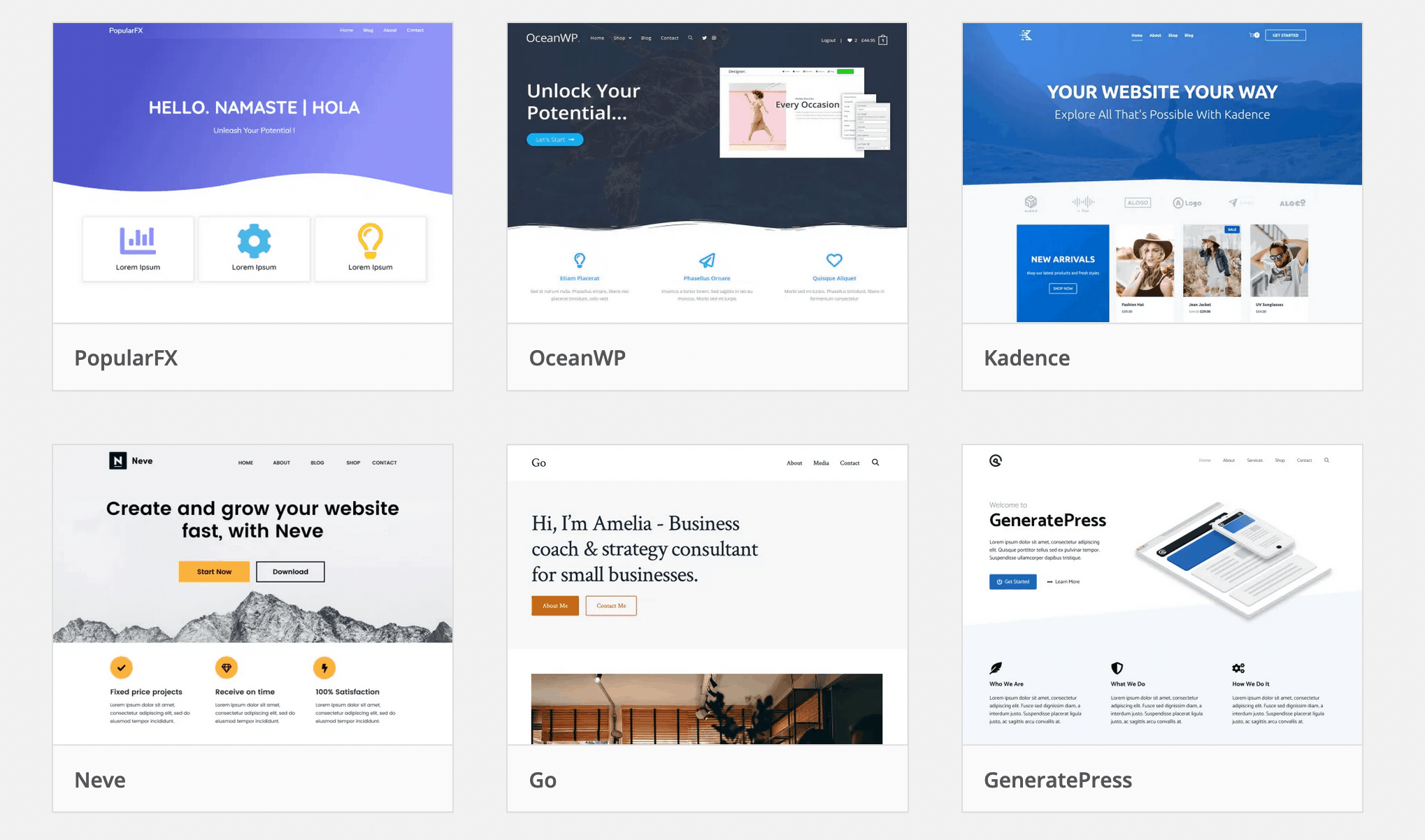 As such, WordPress isn't as easy to get up and running with, but the power under your fingertips belies its modest visuals.
How You Should Compare Squarespace vs WordPress
Because your choice of site platform impacts almost every other decision you make, there are a few consideration to keep in mind. Here are some of the main ones:
Does the platform let me take my site elsewhere?
Am I able to build on top of the platform?
What can I achieve with my chosen platform?
How much does everything cost?
The answers you find here will determine what you'll need to look for in each solution. It could also bring up more question – always a good thing.
Our advice is to test out each platform as much as you can. We'll get onto pricing later, although both Squarespace and WordPress are available for free (which is an oversimplification).
Once you've road tested both platforms, set your plans aside for a week or two, then come back. At this point, you can make a rational decision about which solution is best for you.
Squarespace vs WordPress: A Comparison of 2 Site Publishing Giants
Over the next few sections, we'll look at Squarespace vs WordPress. We have four key areas that should tell you a lot about each platform:
As we said, this won't cover every question you have, but it's a great starting point for your own research. As such, let's tackle the UX of both platforms first.
1. Squarespace vs WordPress: Ease of Use
The UX of any app or tool is vital for attracting users. Given this, it makes sense to take a look at this first.
The good news is that both Squarespace and WordPress have a well-designed experience. This makes sense, given how popular both platforms are.
Once you open a Squarespace account, you're presented with a selection of templates. It's clear what you should be doing, and it's a productivity marker: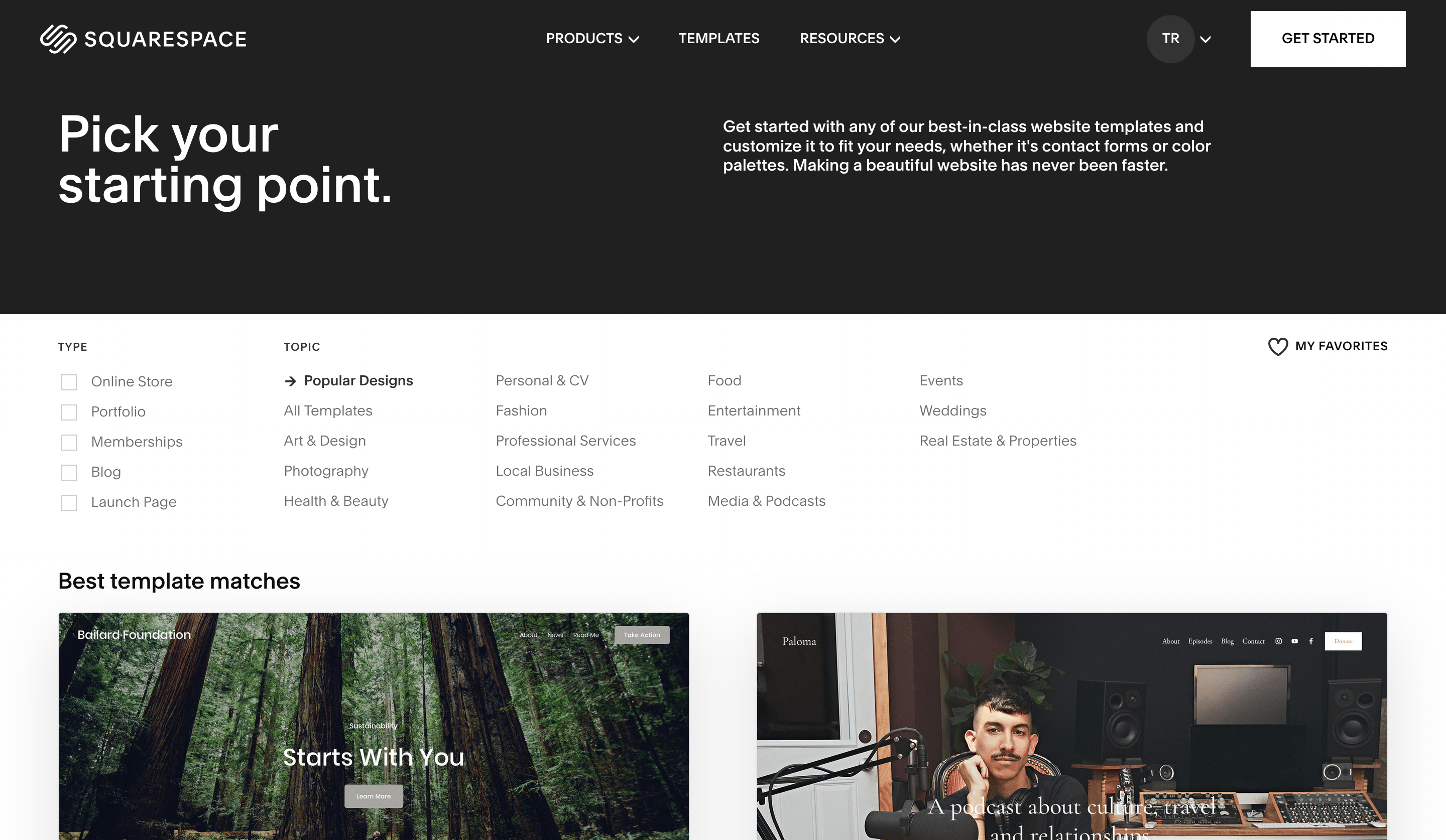 Hovering over your chosen template lets you begin using it straight away: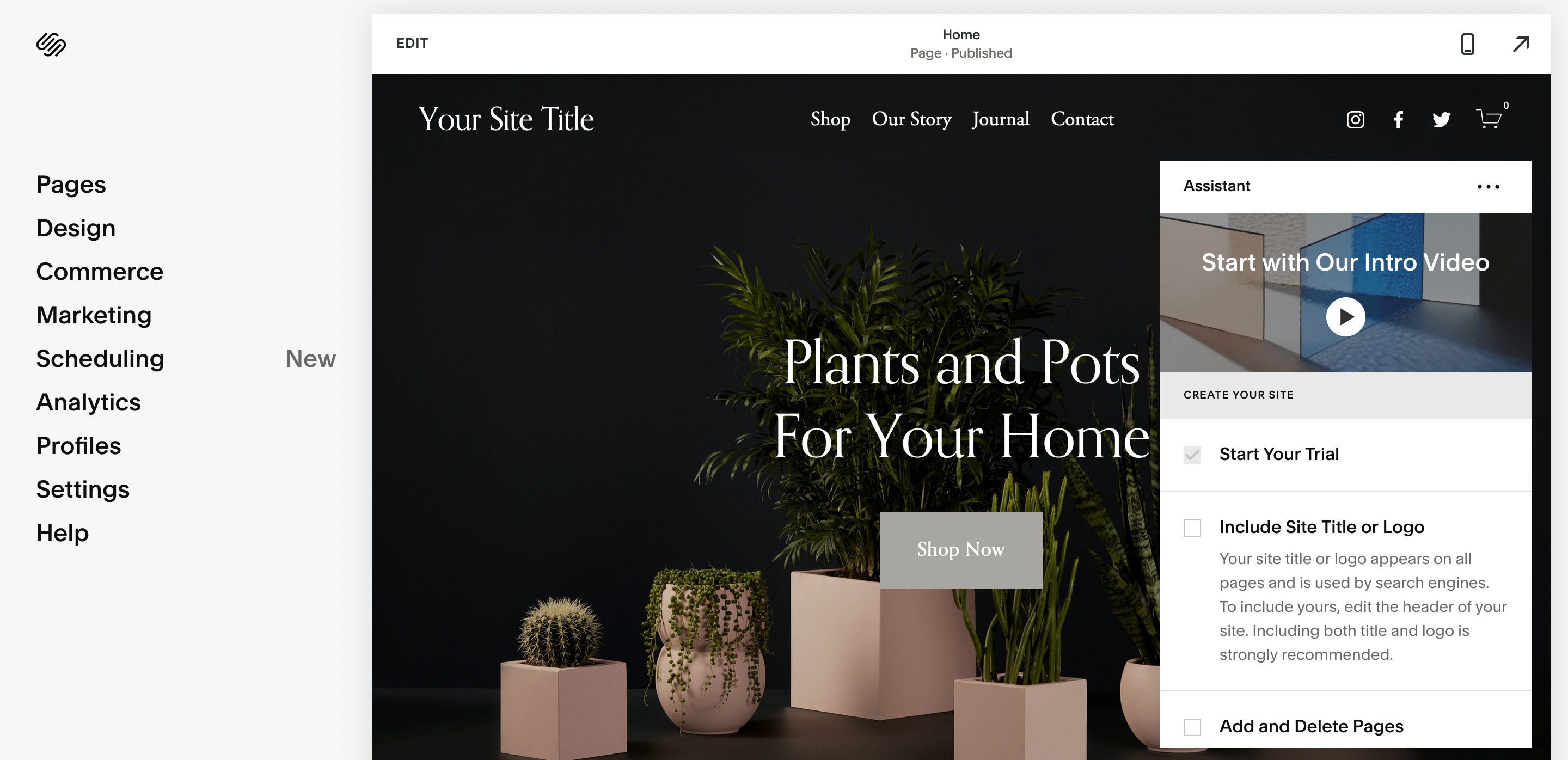 There's a helpful Assistant to get you started, and it includes a checklist of essential 'first site' tasks: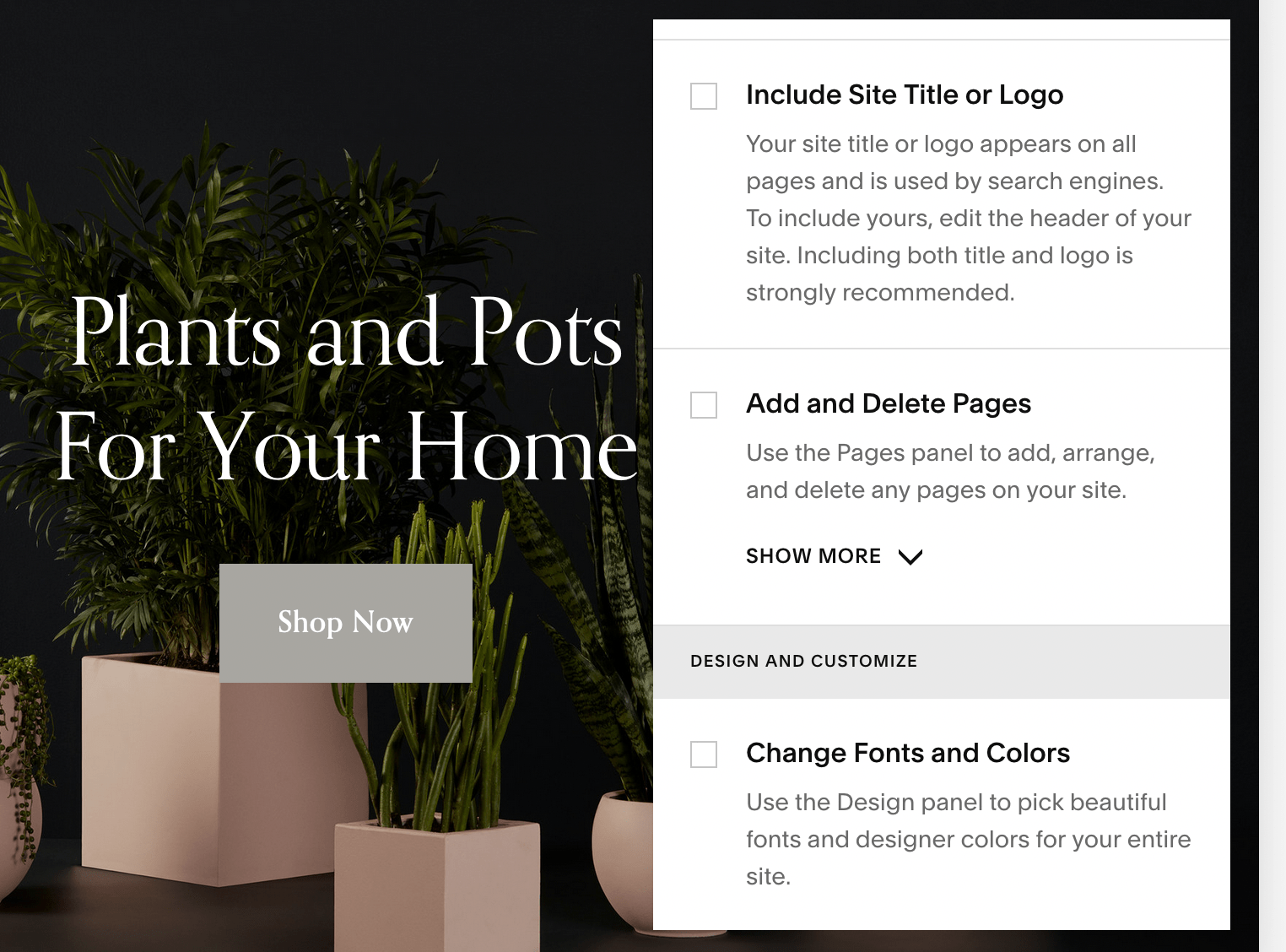 In contrast, WordPress has more of an 'aged' look, despite work over time on the CMS' visuals:
The main dashboard is full of screen elements to help you get an overview of your site. While it may look overwhelming, having all of the admin panels visible in a left-hand menu lets you navigate to pages in a snap. It's a similar case with Squarespace, but it's more of a singular page than a bunch of separate ones.
Winner: We'd say Squarespace takes the point on this one, although WordPress is no slouch when it comes to UX.
2. Squarespace vs WordPress: Features and Functionality
Neither platform is going to fail this comparison, although they both take a different approach to what's included by default.
Squarespace is an all-in-one builder. In other words, it's a closed-source solution with an ecosystem to match. This is great for getting started and productive site management. In contrast, it's poor if you want to take your site to another platform, or can't find the functionality you need (more of which later).
Even so, there's plenty to get your teeth into. You're able to create pages, design them using a stellar editor, and more: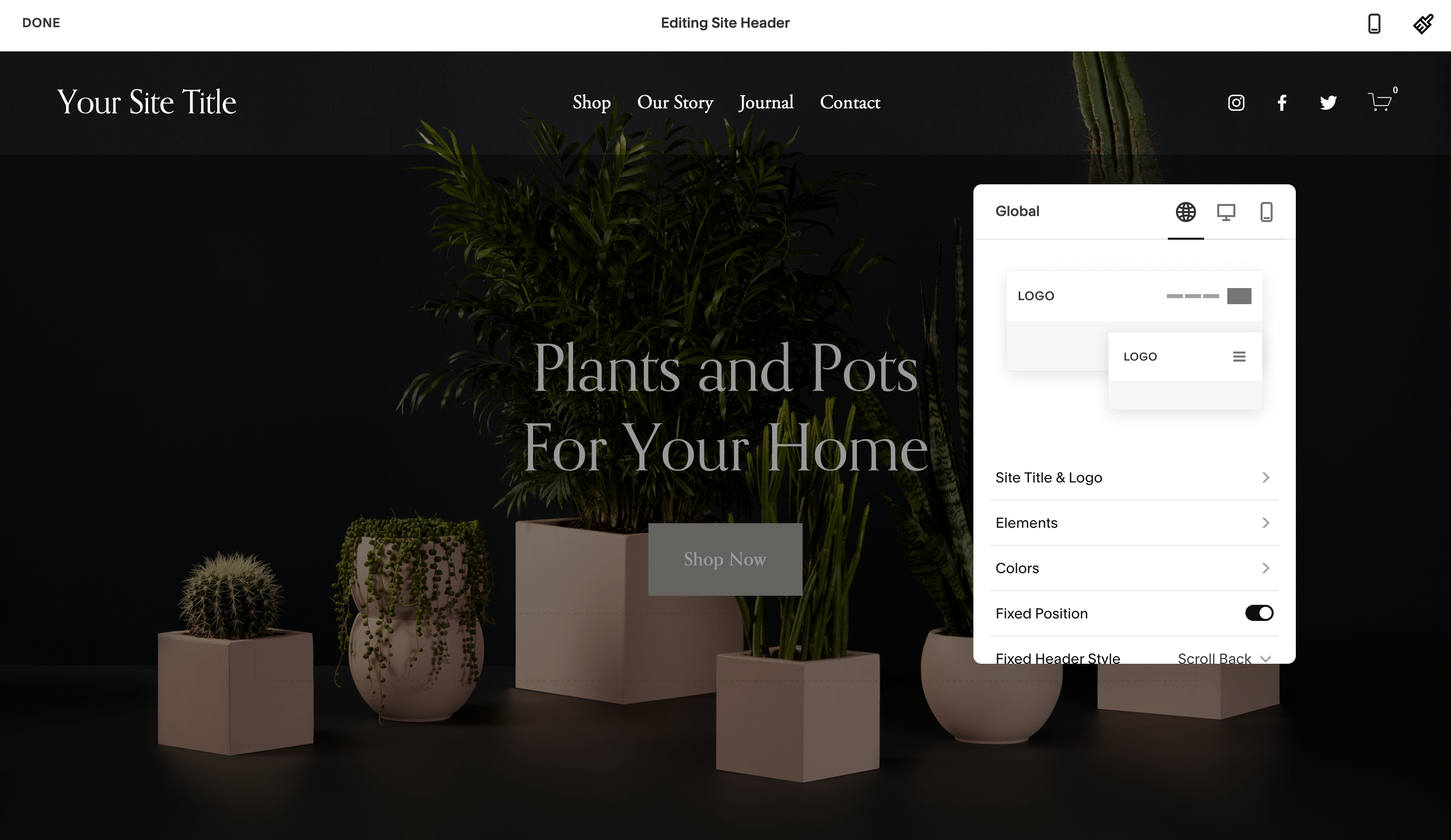 On the flip side, WordPress has the Block Editor. It's under constant development, although we'd say that it's not yet ready to tackle Full Site Editing (FSE).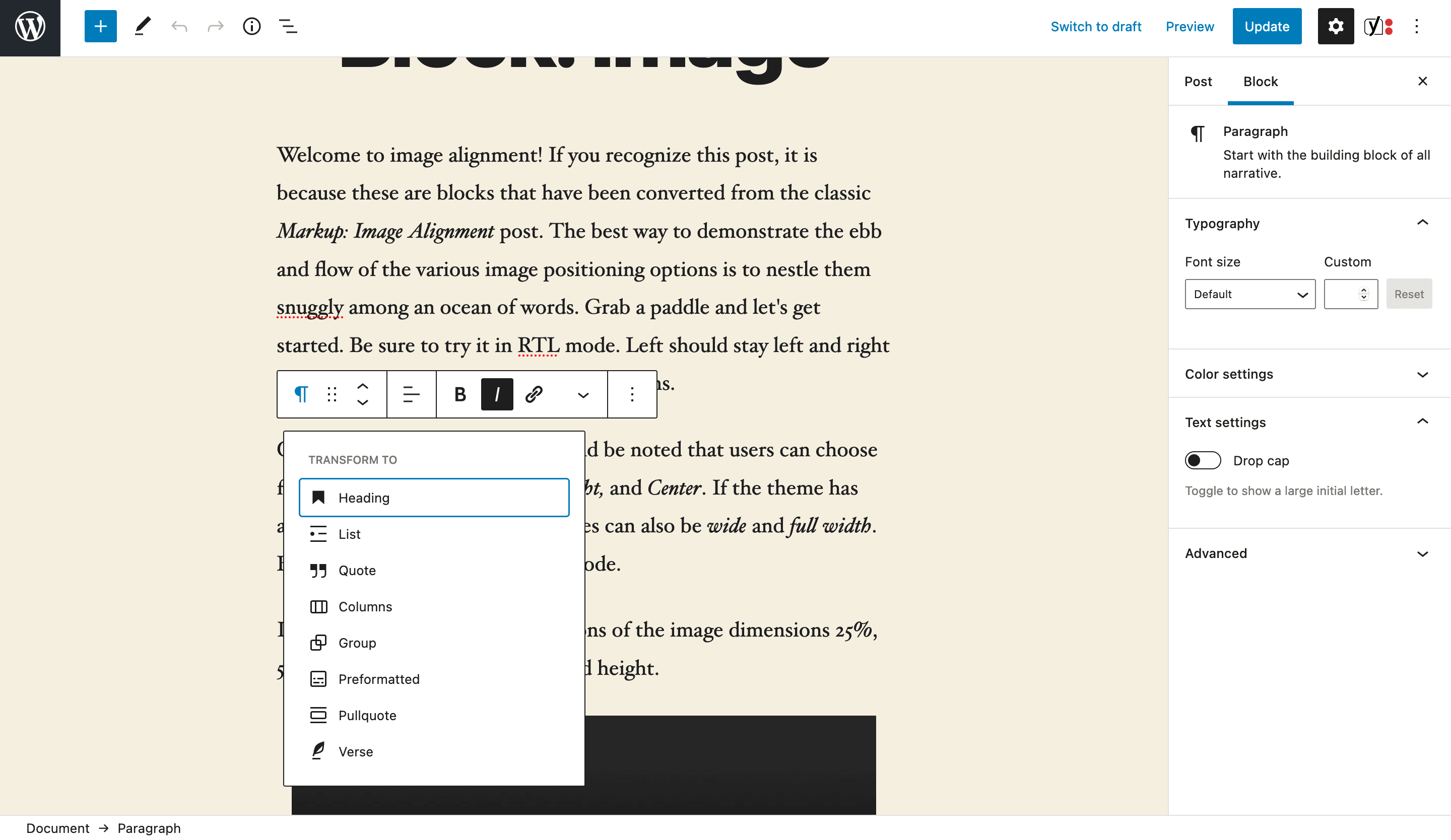 A cross-over aspect of Squarespace is that it offers much more by default than WordPress. For example, you have powerful email marketing, eCommerce, and analytics built into the platform: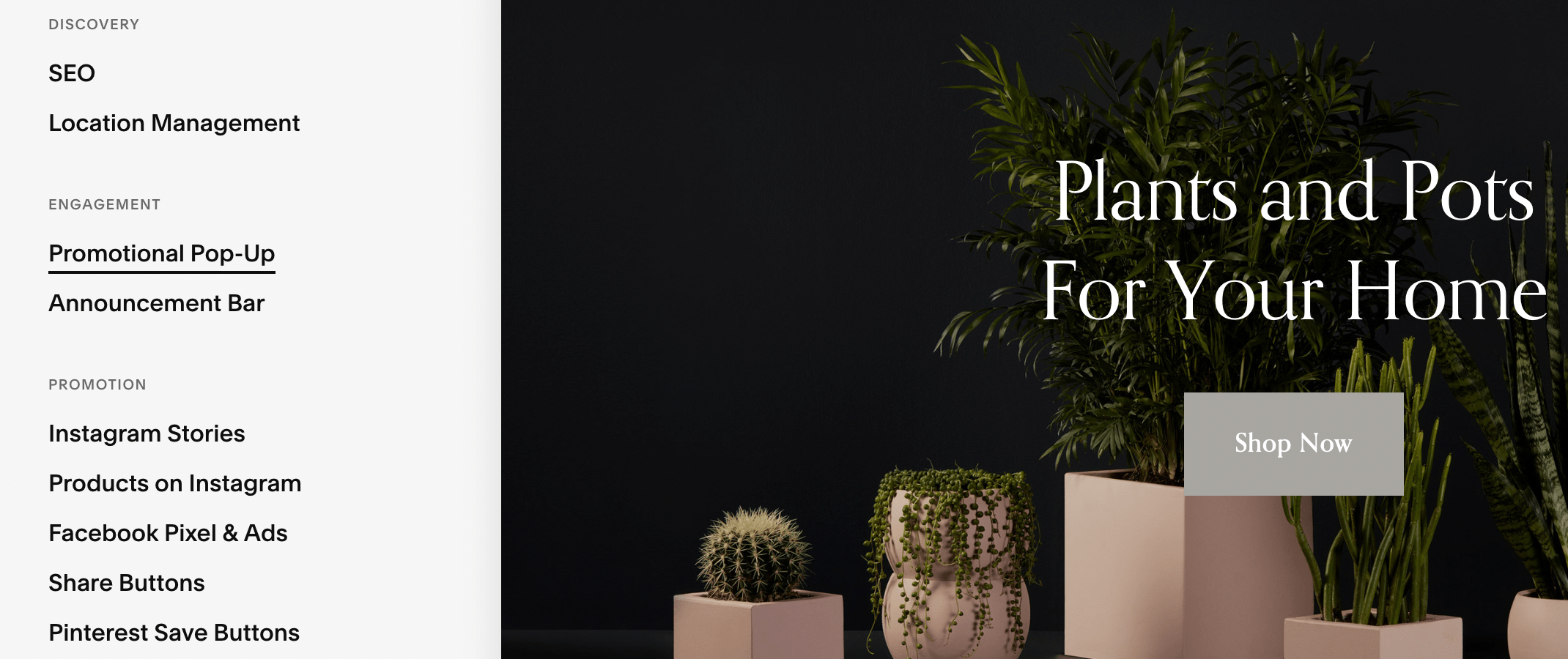 In fact, there's so much here that we can't do it justice. On the flip side, WordPress is lean. Out of the box, it lets you create posts and pages, edit them with the Block Editor, and not much more: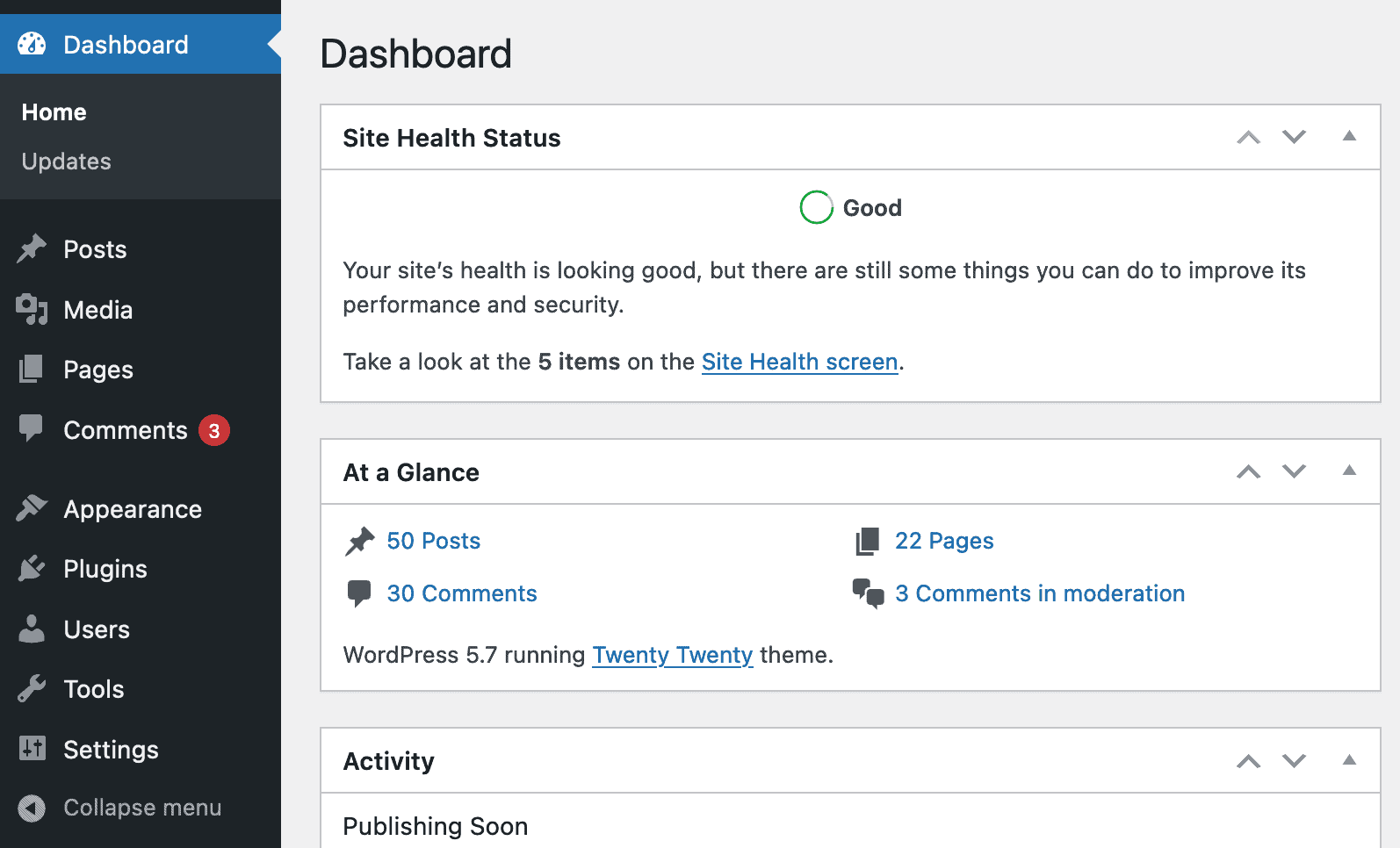 While on the surface this might seem like a misstep, it's pared back by design. We'll get onto this more in the next section. Based on the narrow judgement we're considering here, Squarespace has the better set of features and functionality.
Even so, there's a ceiling with Squarespace that WordPress will shoot through after installing a few free plugins. This is a plus point for WordPress open-source base, compared with Squarespace's closed-source architecture.
Winner: Squarespace, although WordPress has much more potential.
3. Squarespace vs WordPress: Extending Each Platform
To follow on from the last section, let's talk about extending WordPress. Yes, the core platform is weak on features and functionality, Despite this, it's rich on plugins and themes: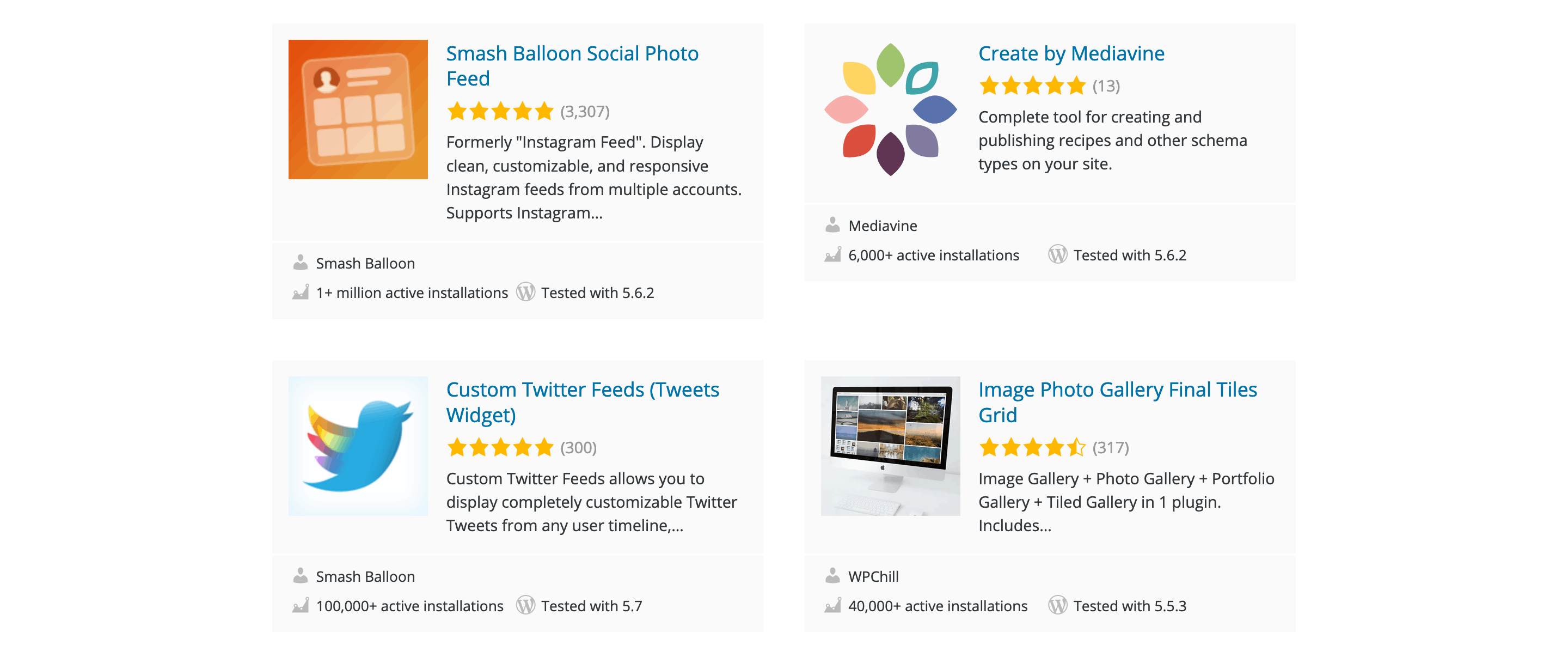 WordPress is well known for its free directories of themes and plugins. There are thousands to choose from, and each one is vetted for quality and security. In fact, we'd bet that regardless of your need, you'll find a plugin or theme to meet it.
For example, you will likely want to add security, backup, and Search Engine Optimization (SEO) functionality. The task is to find suitable solutions, but there are a number to choose from.
Squarespace does include some gorgeous templates to choose from, and we'd suggest that you'll be able to find something suitable within. Despite this, there is less choice than WordPress here, and the danger is that you're going to choose a template in use on other sites.
When it comes to extending the functionality of both platforms, Squarespace is anemic. There are few extensions on offer, which makes sense as the idea is to give you everything you need up front: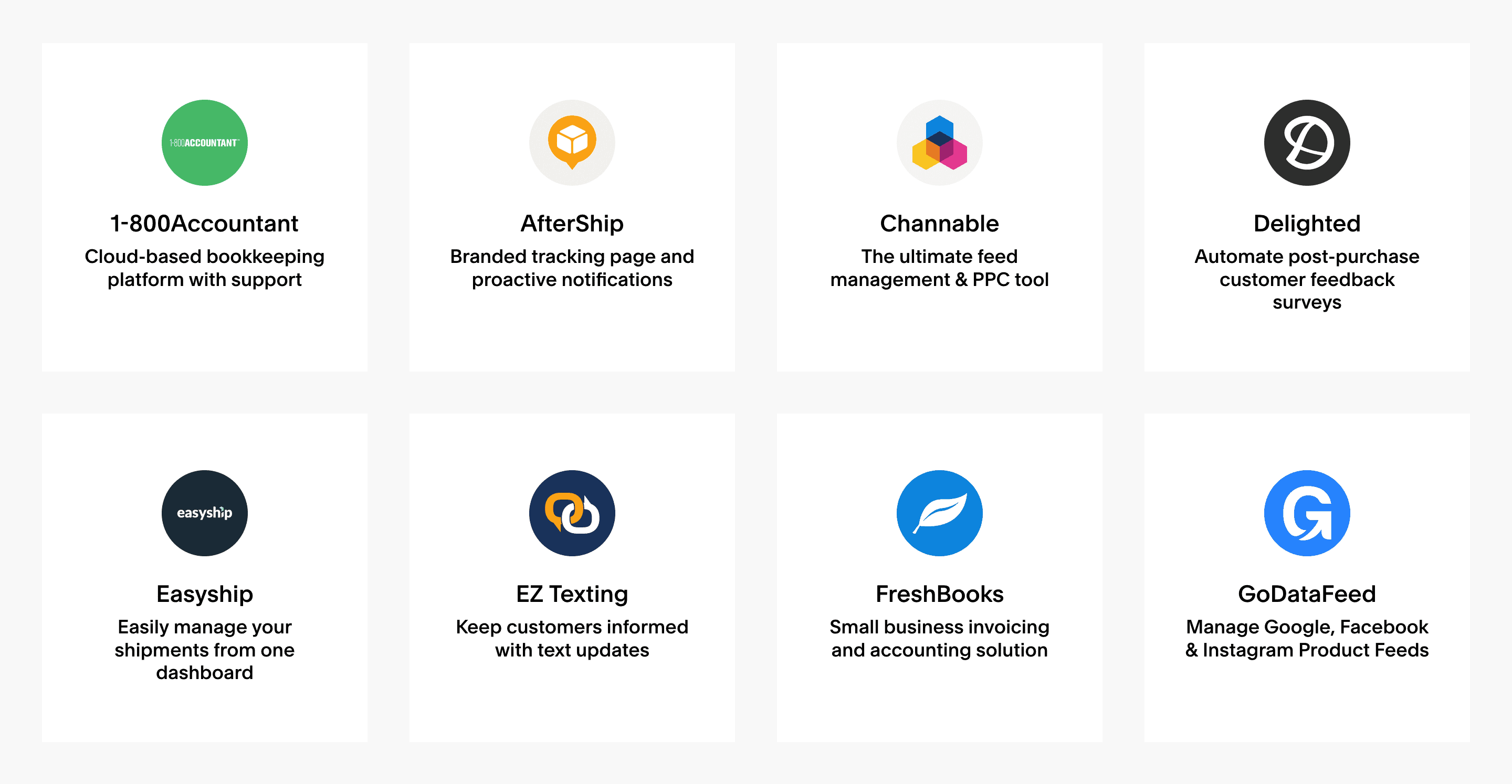 Even then, the extensions available only cover administration and e-commerce, rather than 'every day' tasks such as marketing or user management.
Winner: WordPress wins here, and much like the previous section aligned with Squarespace's philosophy, so this comparison matches WordPress'.
4. Squarespace vs WordPress: Pricing
For our final section, we're going to look at almost your first consideration. Of course, price is important, but it shouldn't be your prime concern. Instead, you'll want to weigh up everything else before making a judgement on price.
The key difference is that the core WordPress platform costs zero dollars. In contrast, Squarespace has a 14-day free trial, with no free tier. The story is more complex than this though. While WordPress is free, you'll have to shell out for a number of essential services to get up and running. For example:
What's more, WordPress offers many themes and plugins using a freemium business model. In other words, you may be able to download something for no cost, but to add extensions to those themes and plugin you'll need to pay.
Because of this, the cost of Squarespace vs WordPress is more even than it seems. Making some quick calculations, a WordPress site could cost around $300–500 per year. Compared to Squarespace's $145–480 per year, this seems like no contest.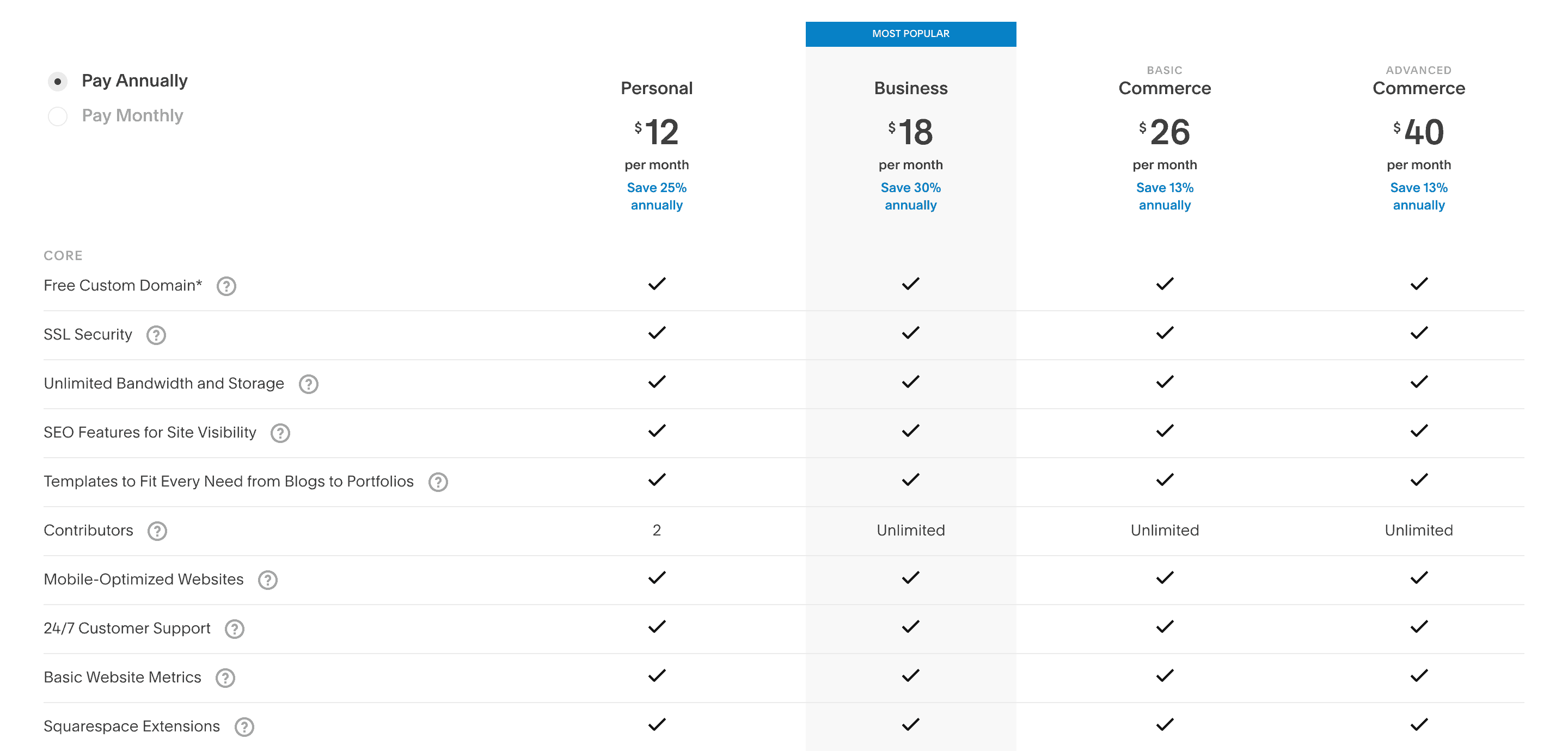 As we said, the waters are muddy. WordPress offers more grunt, flexibility, and control. You get to choose the solutions you connect, and pay the prices you want. While Squarespace's pricing is more straightforward, you pay for being locked into the platform, and for restricted functionality and design choices.
Winner: We're going to call this one a draw, although WordPress has the greater value all things being equal.
In Conclusion
On the whole, choosing a platform to run your site is more to do with what it lets you do, rather than how it does it. When it comes to Squarespace vs WordPress, on the surface both platforms have lots to offer. If you dig deeper though, there's more to consider.
Create a Website with WordPress
For example, Squarespace is cheaper, but offers less than WordPress. What's more, you're locked into the ecosystem with Squarespace, and that could prove more fatal in the future. In contrast, WordPress has more freedom in multiple senses of the word, and for that, it's our pick for your next website.
Do you agree with our Squarespace vs WordPress comparison? Let us know in the comments section below!