Admittedly, it's pretty tough to come up with a list of 10 "must have" WooCommerce extensions. But not for a lack of potential candidates. The challenge is more about the fact that the WooCommerce ecosystem has become so large.
When WooCommerce was launched back in September 2011, the team at what was then WooThemes had no knowledge of the impending massive growth of the eCommerce industry. The initial release of their free plugin called WooCommerce arrived with just 6 commercial themes and 9 extensions.
Since then, according to Builtwith, WooCommerce has grown to the point where it powers 39% of the Ecommerce stores on the internet. In addition, they offer hundreds of extensions that add just about any type of functionality you can imagine. If you wondering about themes, your options are close to unlimited. The icing on the cake arrived in mid-2015 when WooThemes joined Automattic.
Keeping the above in mind, it's easy to see how picking just 10 plugins can quickly become an exercise in futility. Taking this challenge head-on, we came up with what we think are 10 WooCommerce extensions (or plugins) that add important functionality — making your eCommerce empire easier to run and more profitable while improving your customer's experience.
Top WooCommerce Plugins for 2017
Let's jump right into the list!

Pricing: Single-Site $59 / 5-Sites $108 / 25 Sites $158
No matter how you slice it, running an eCommerce store amounts to a whole lot of work. That means the more you can automate, the better off you'll be. The WooCommece Zapier extension which was developed by OM4 out of Australia, allows you to integrate your store with services you're already using. Ultimately results in less work for you and your team and a more efficient business. Some key features include:
The ability to share WooCommerce data with over 500 services which are already integrated with Zapier. Just a few of which include Google Drive, Trello, Slack, MailChimp, various CRMs and Accounting platforms.
Automate multiple aspects of your WooCommerce store. For example, an order or new subscription could trigger an event or task in Slack that your support team needs to follow up on.
WooCommerce Zapier also integrates with other WooCommerce extensions including Subscriptions, Product Add-Ons and Gravity Forms.
WooCommerce Zapier comes with 12 months of support and updates and requires that you have an existing Zapier account.

Pricing: Single-Site $49 / 5-Sites $79 / 25 Sites $149
If you've ever spent any time shopping online you've probably experienced product bundling in one form or another. Product bundling is a simple way to upsell customers by offering them products or services that complement each other. It also a great way to group together individual but integrated products, creating a kit. This is often done at a discount to individual purchases. The Product Bundles extension simplifies the process of bundling by allowing you to:
Create unlimited and highly-configurable static product bundles based upon your unique requirements
Create products bundles that consist of different parts which need to be tracked separately for inventory purposes.
Allow bundles to be customized based on the required content, pricing and shipping options.
Product Bundles integrates with WooCommerce subscriptions allowing you to easily bundle virtual subscriptions with physical products.
If you unsure of the best way to bundle or group products together, you can check out this handy WooCommerce Document.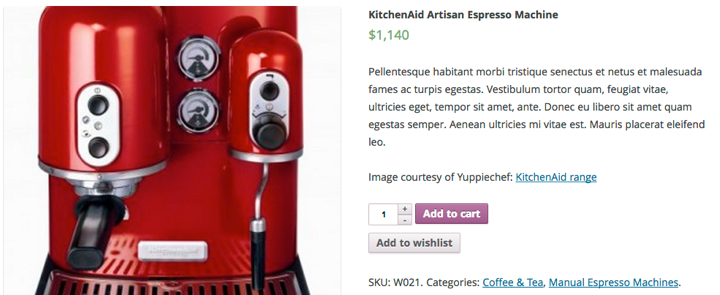 Pricing: Single-Site $79 / 5-Sites $99 / 25 Sites $199
Shopping is a visual experience — I see, I want, I buy.
The thing is, your visitors don't always have the necessary funds to make their desired purchase right now. That's where the WooCommerce Wishlists plugin comes in – allowing you visitors to create their own customized list of items that they would like to purchase in the future. It a great way to keep customers engaged and coming back for more. Here are a few ways that this plugin can help you boost sales while improving your customer's shopping experience:
Registered customers can create wishlists and store them indefinitely. Guests have the ability to create wishlists which will be stored for up to 30 days.
Full privacy control over lists which includes social media sharing through Facebook, Twitter, Pinterest, and even Email.
Customers can easily add wishlist items to their cart on and individual or group basis.
Shop owners can monitor wishlist items. This gives you an idea of which items customers really want and can help to develop upcoming promotions.

Pricing: Single-Site $79 / 5-Sites $99 / 25 Sites $199
Developed by the team at Woo, the Xero extension allows you to easily integrate your WooCommerce store with the amazingly powerful accounting solution, Xero. Accounting often ranks among the least favorite administrative tasks and this plugin does a great job of eliminating much of that associated burden. If you're in search of a great accounting solution and haven't looked more closely at Xero, you should.
Here are just a few of the important features this extension offers:
Eliminate the dreaded shoebox or receipts by keeping your accounting records up to date.
Simply and seamlessly integrate your online store and accounting software.
Automatically create an invoices in Xero for each eCommerce transaction and record payments as they occur.
Allow for simple tracking of product, shipping, discount, and tax data.

Pricing: Single-Site $79 / 5-Sites $99 / 25 Sites $199
The automatic creation of invoices is an important step in reducing your workload. The last think you want to spend your time on is creating individual invoices every time a customer places an order. Nor do you want to be on the hook for looking up and supplying past invoices every time a customer needs a copy. Here how the PDF Invoices Extension can help you:
Easily create customizable invoice templates that include all relevant information.
Upon order completion, customers are sent a PDF copy of their invoice. Invoice PDF files are also stored in the customer's account for easy access and download anytime in the future.
Invoice copies can be forwarded to admins for review and action.

Pricing: Single-Site $79 / 5-Sites $99 / 25 Sites $199
This is the second plugin in our list that has been developed by WooThemes. It's also an essential plugin if your Ecommerce store serves customers in the EU. The last thing you want to be dealing with is tax headaches in another jurisdiction. If you want to learn more about how the regulations affect your business, this website is a great resource.
There is not much that's exciting about this plugin other than it helps to keep your Ecommerce store tax compliant (which is critical):
Collect and validate your customers EU VAT numbers
Makes applicable orders / invoices tax exempt if your customer has the required VAT number.

Pricing: Single-Site $79 / 5-Sites $129 / 25 Sites $179
When designing your WooCommerce based store, it's important to make the shopping experience as frictionless as possible. Every barrier or step that you can eliminate stand to benefit your overall conversion rate. One known area of friction is the registration process. Your customers have to stop what they are doing (shopping) to login and register for an account.
The Social Login Extension helps to eliminate part of this process. Making it easy for customers to login to your store using the credentials from one of their existing social accounts. This means one less step for your customers to complete and one less username and password to remember. Here are a few additional features of note:
Simplify the registration process which increased the odds of creating repeat a customer.
Allow customers to log in using one of several social account credentials including Facebook, Twitter, Google, Amazon, Linkedin, PayPal and Instagram.
If a customer stays logged in to their social account, they'll also be logged into your store.
Easily monitor social login stats which can provide valuable marketing data.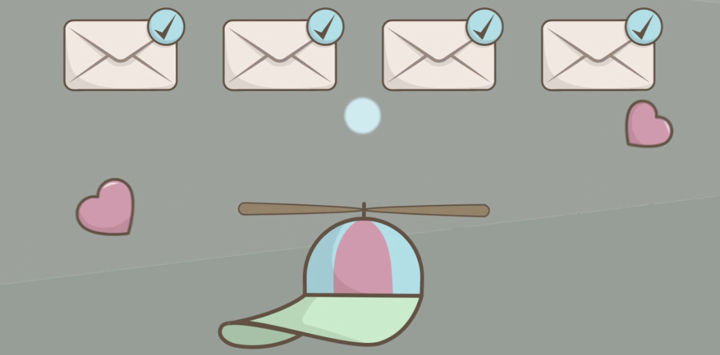 Pricing: Single-Site $199 / 5-Sites $249 / 25 Sites $399
WooCommerce subscriptions is one of the most useful and powerful extensions on our list. You don't have to be in business for very long to discover the true value of existing customers. Most of the time, earning a customer's trust and initial sale is the most challenging part of growing your business. Once a customer has purchased from your store, assuming you work hard to keep them happy, there is a good chance they will buy from you again.
WooCommerce Subscription allows you to automate the process of creating repeat customers by offering recurring subscriptions. Successful subscription based Ecommerce stores have been built around almost every product or service imaginable from socks, to beer to bookkeeping.
Here are a few ways that this plugin can help you master the subscription-based business model:
Create subscriptions for physical or virtual products and services.
Create unique clubs than offer products of the month, automatic refills, and retainer based services.
Subscriptions can be associated with specific fees, free trial periods and customized billing schedules.
Compatible with over 25 payment gateways.
Allow customers to manage their own plans thus reducing your workload. This can include upgrading or downgrading their plans as required.

Pricing: FREE
Stripe has quickly become a popular payment processing option for many online business owners who want to accept credit cards. Account setup is quick and easy and the user interface is great for customers and business owners alike.
A few important features of this plugin are:
Easily accept credit card payments directly on your store via the Stripe API providing you have a valid SSL certificate.
Accept Visa, MasterCard, American Express, Discover, JCB, and Diners Club cards.
Stripe supports the Subscriptions extension previously mentioned in this post.

Pricing: Single-Site $199 / 5-Sites $199 / 25 Sites $249
Abandoned Cart Pro from Tyche Softwares is a well-established plugin. As any eCommerce store owner knows, abandoned carts are a serious problem. Abandonment rates that run between 70% and 85% are not uncommon. Customers abandon carts for a wide variety of reasons, most of which are beyond your control. The one thing you can control, however, is how you interact with them after their cart has been abandoned.
Abandoned Cart Pro is an easy to use plugin that helps you deal directly with the challenge of cart abandonment by automatically reaching out to potential customers who might otherwise be lost. Here are some of the features:
Allow potential customers to recover their abandoned carts with a single click of their mouse.
Create unlimited email templates that can be used to offer discounts, coupons and more — all of which is automated.
Track important statistics such as emails sent, email opened, links clicked, expired coupons and recovered order value.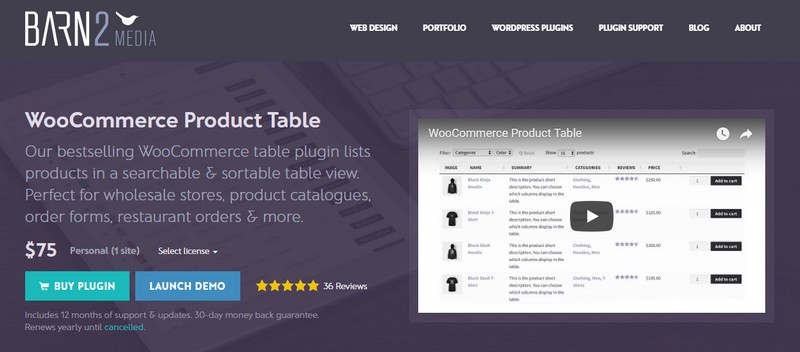 Pricing: Single-Site $75 / 5-Sites $135 / 25 Sites $275
A common problem most customers face when exploring big wholesale stores and large product catalogs is not having an effective search system or an easy way to sort products to their preference.
WooCommerce Product Table is a powerful plugin that will help solve that problem by creating products lists with a search system and sortable tables which allows customers to easily browse products based on category, color, and more to easily add more items into their shopping cart.
Ability to create and showcase your products in either table view or list view or create separate tables for both.
Include Add To Cart buttons to let users easily add products to their shopping cart from within the product table.
Add more options for sorting products with custom fields.
Reduce server resource usage with the Lazy Load system.
The responsive design makes the tables look great across both mobile and desktop devices.
Selecting The Best WooCommerce Extensions for Your Store
With hundreds of potential extensions to choose from, picking the best options for your store is no easy task. You can quickly get caught up in trying to add as many cool features and options as possible — sometimes making things more complicated for both you and your customers.
It's always a good idea to spend time thinking about which features or extensions are mission critical to your eCommerce store. Specifically, which extensions are going to have the greatest impact on your business in one of these areas:
Improving your overall business efficiency
Making your store more profitable
Improving your customer experience
If you make your decisions based upon the ability to improve one of the above criteria, you'll be building a more successful business.
We hope you found the right WooCommerce plugin / extension for your site. You may also want to see our roundup of best WooCommerce themes for 2017.
If you have a favorite WooCommerce extension that you rely on for your business, please share in the comments below.