It's always a good idea to determine how you are going to monetize your website before starting it. After all, you wouldn't build a physical store without first deciding what your business was going to be and what service you would be providing.
However, sites can grow organically and what once might've been a blog where you aired your thoughts and opinions, can over time, turn into a website that gets hundreds of visitors a day. With that in mind, this article aims to provide a few methods you could employ to generate some income from your site. While some of the examples and tools covered are WordPress specific, the methods could be used in order to make money online from any website that is getting regular visitors.
1. Affiliate Marketing Commissions
The promise of affiliate commissions has prompted many people to download WordPress and start their own blog. By promoting certain services and products, it is possible to earn a percentage of the sale from the vendor. While some of the most popular bloggers earn $100,000s a year from affiliate commissions on the items they promote, not everyone is as successful.
As Amazon have their own affiliate programme, allowing you to earn a commission on any items your referrals purchase from the store, the types of products you can promote is almost endless.
With thousands of other participating products and services, from holidays, gym memberships and software downloads, whatever the topic of your site, there should be a matching item to promote.
However, unless you are providing real value to your readers in terms of your recommendations, and are able to build trust with your audience, promoting products, no matter how popular they are could be a fruitless endeavor.
In most cases, less is more when it comes to product recommendations, so use this approach to making money from your website sparingly.
2. Accept Donations
Accepting money from your readers in the form of donations, either by asking directly or displaying a donation button, is one way to go about generating income from your site. It could be done on an on-going basis, to cover the cost of a challenge, like the The Dan Plan blog, or to fund a one-off event, such as paying for a new service related to your website, such as a re-design or a purchase related to the topic of your blog.
The more you offer your readers in terms of value, from the content you publish or the products you make available, such as free plugins, the more you will increase the likelihood of receiving donations.
You could offer incentives such as publicity for the donors. See our guide on How to Accept Donations with WordPress — it will give you some more ideas on whether to go down this route or not.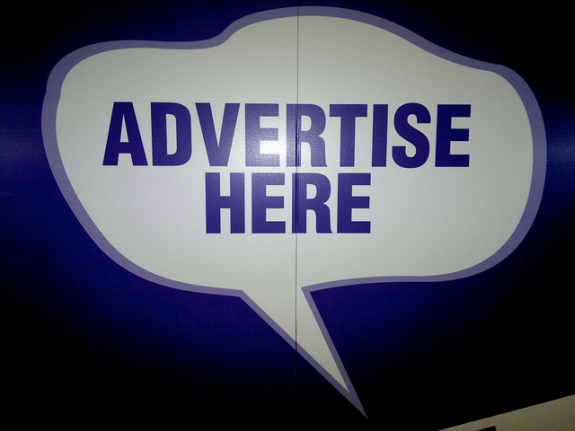 3. Offer Advertising Space
Once your site starts getting a regular amount of traffic, it might be a good candidate for selling advertising space to other websites, services and products. The more visitors you have coming to your site, the more you can charge, and with some WordPress blogs making a healthy five figures a month from direct advertising, it's definitely a credible way to make money from your website.
While you could go down the affiliate marketing route and select relevant products to promote in the hope of some commission on sales, another option is to sell advertising spots on your site. The advantages of doing this is that you can get paid up front and the financial rewards aren't dependent on one of your readers engaging with the affiliate adverts and then making a sale.
While managing and setting this up might sound complicated, that isn't the case.
Thankfully for WordPress users there are some great plugins out there for managing the adverts while also allowing you to sell the vacant spots direct from your site, without ever having to deal in person with the advertisers.
If you don't want any of the hassle of managing and selling advertising spaces on your site, Google's AdSense service is one way to quickly and easily start showing adverts on your site and earning money when your readers click on those adverts.
4. Promoting your Services
A WordPress blog can be the perfect tool for generating leads for your service or business. In-bound marketing is the practice of publishing content online that answers the questions, and solves the problems, of your target customers.
By helping them out and becoming a useful resource, you are increasing the chances they will turn to you and your professional services or products when they are ready to make a purchase.
Another similar approach is to use your WordPress site to showcase your talents, whether that be as a web designer or freelance blogger. Your blog content can be the shop window that draws in potential clients.
A well placed 'hire me' button or a link to a portfolio or services page can turn your readers into clients, making your published content a powerful to way make money from your site.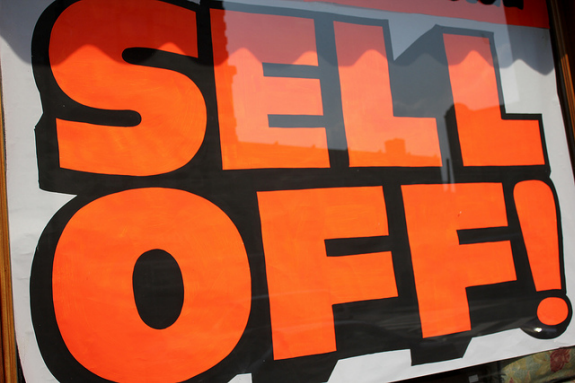 5. Sell your Site
While making the decision to sell your site can be a hard one, it can also be a great way to free up some capital and reduce your daily workload, allowing you to focus on and invest in new projects.
Cashing in does mean you are likely to be giving up any recurring income that your site is generating, in exchange for a lump sum, but as nothing is guaranteed in life, especially online, selling while your stock is rising can be a sensible approach.
Over the years, there have been many high profile sales of not only WordPress powered sites, but sites about WordPress that have changed hands for eye watering amounts such as WPMods (sold for $80k) and WPLift (sold for $205k). Handing over your months and years of hard work can't be easy, but an attractive price tag can make the loss more bearable.
The other approach is building sites with the sole intention of selling them down the line. With sites sold for 10 to 20 times their monthly income on marketplaces like Flippa, it can be a good way to make money online.
Conclusion
So there you have it, five legitimate ways to make money from your WordPress-powered website.
While most of these methods will work on any site, the large selection of plugins that support some of these revenue generating options make them even easier to implement on a WordPress site. You may also want to see our post on 15 of the must have WordPress plugins.
Do you make money from your site, if so what is your preferred method of monetisation?
Image credits: sell off, advertise here