Think about the type of site you run. Is it for selling shoes? Offering marketing tutorials? Talking about gardening? It doesn't matter what you talk about or sell online, because content is fine, but community is better. Do you think people will just come flocking to your content and stick around after you slip from their minds?
Keeping customers and readers around your site is difficult enough, but there's one little tool that gives people a reason to keep running back for more. Then, once you have a solid reader retention rate, you can start selling whatever it is you use to make money.
I'm talking about WordPress forum plugins. These things have been around since the beginning of the Internet and they still work as a great way to get people chatting and hanging out for long periods of time on your sites. You should keep in mind that managing a forum takes lots of time and effort, but the returns are often wonderful in the long run.
You're basically creating your own little social network situated around a single topic that other people have similar interests in.
Best Forum WordPress Plugins for 2020
Let's take a look at the best WordPress forum plugin options to help you quickly setup a forum and build a community.

The bbPress forum plugin is hands down the best option you can use to implement a forum on your website. A while back there used to be plenty more offerings in WordPress for forum plugins, but this one pretty much pushed the majority of them out.
Why? Because most people turned to bbPress for their forums, and there's good reason for that. The main problem with most WordPress forum plugins and software is that they are often slow and clunky, making it difficult for people to handle sitting on your site.
This plugin is a lightweight version, with simple designs and a friendly user interface. It's also available in about 11 languages, and they seem to add a few more on occasion. It has everything you would expect in a forum, so I'd recommend at least trying this option out before turning to anything else.

Cinnamon Boards is a WordPress forum plugin for the relatively small price of $25. The thing I enjoy most about this plugin is that it responds to all devices so you don't have to worry about excluding people who are working on cellphones or tablets.
It includes sleek forum features such as threads, categories, topics and messages, and it integrates directly into WordPress so you can use the default user/admin system and even link the plugin with Akismet. It's an out-of-the-box product, meaning you don't have to go into the settings and change things around beforehand.
Simply activate the plugin and you are good to go. You will have to create your own topics and categories, but that's up to you to decide on.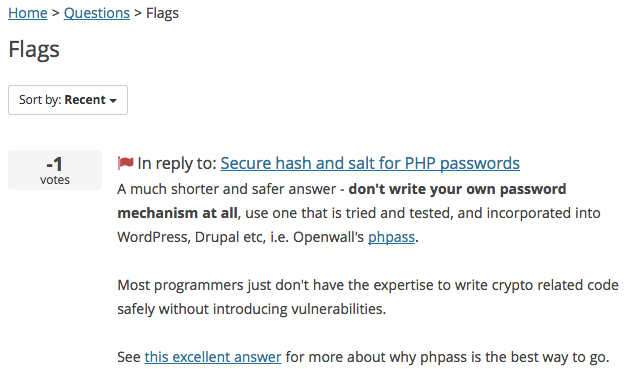 This plugin is close to my heart because of its minimalist design. It's actually a Q and A plugin, but this is so similar to a forum that I like to include plugins like this in the discussion.
Basically, people can type in a question on your site and all of the other users can chime in and help the person out, just like a forum. The reason I like using Q and A plugins is because once you start building up questions and answers it starts to act as a knowledge base so you can send it to people who are in need of support.
It has a flat deign, you can put categories in a hierarchical format and it even has a reputation system to show which people are best at answering the questions.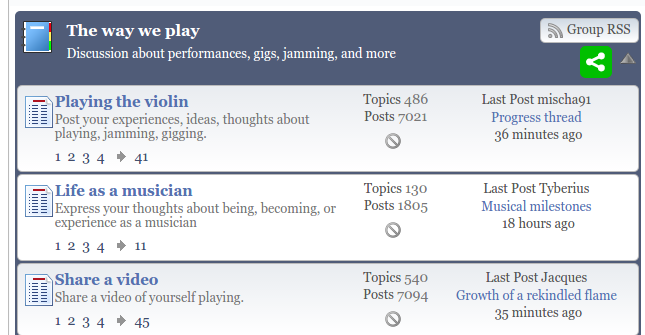 Simple:Press is a third-party WordPress plugin that integrates rather nicely, since you just download the zip file and upload it into your WordPress plugin area. The plugin is completely free, and the company has a nice forum of their own to guide you through the process of setting it up and managing it in the future.
You can upload and pull in Gravatars for all your users, rank people with certain badges, moderate each post and use shortcodes to make your moderation process a little easier.

The bublaa forum and comments plugin is one of the less known options, but it stands out for a couple reasons. To start, it combines the comments and forum areas on your site so everyone can come together and consolidate the conversations in a single place. This helps with real-time discussion and keeping users engaged before they decide to do something else with their time.
Another nice feature is the ability to display active discussion on any page throughout your website. Even if someone is looking at your products pages or something else deeper in your website they can see what people are talking about and even join in if they desire.

DW Question & Answer is another Q and A plugin, but it's remarkable how clean it looks. It uses a minimalist approach and you can use cool features like reCAPTCHA and shortcodes.
Once you install the plugin you'll notice that it has a powerful email notification system and multiple languages are supported. Sticky questions are included so everyone can see the hottest topics. People can even go in and mark their questions or answers as private in case there is some sort of inner-organization discussion you want to hold.

WP Symposium turns your WordPress site into a social network, which actually works very similar to a forum. The reason I incuded this is because it's actually a cleaner and more user friendly way of creating a community on your site. Lots of people get frustrated with the way forums are setup, and when you think about it, they are rather archaic in design.
You get all the goodies like an actual forum, member directories, notification panels and profile pages.

BuddyPress is another social networking tool to integrate into your WordPress site, and I actually like this option a little better than the previous one. The system is known for being used by schools and companies to keep people in the loop when it comes to events and discussions.
People can create usernames and profiles, manage groups and post messages in a forum-like format. In my opinion the profile pages look a little like the old Myspace pages, but a whole lot cleaner.

CM Answers is one of the most powerful forum and Q and A plugins I have come across, because users can filter the discussions by week, month, featured items and what's hot at the time. You can also post answers to the questions and vote on whether or not you like it or think it adds value to the community.
This is quite similar to Reddit or Stackoverflow, where the voting plays a big part in the way items show up to other people.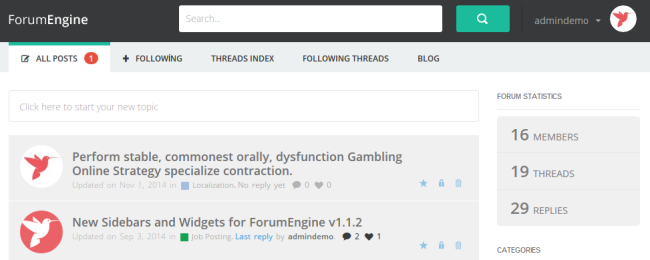 Ok, Ok, ForumEngine is actually a WordPress forum theme, but I had to throw it in here. If you want to skip the whole process of buying a theme that isn't built for forums and then integrating a plugin for forums, you can get the whole package with this theme.
It's by far the best theme option, and it is designed with the forum moderator in mind. The basis behind this theme is to keep things responsive, simple and clean.
The WP Pro Forum System is a reasonably priced WordPress forum plugin that lets you make customer filters so you don't have to stick with what it given to you.
You can quickly translate items on your forum through the plugin and even drop images into the design on the frontend of your website. The custom page styling options are some of the best I've ever seen, and they really make it easy for beginner forum moderators. Not to mention, the integration with WordPress is flawless.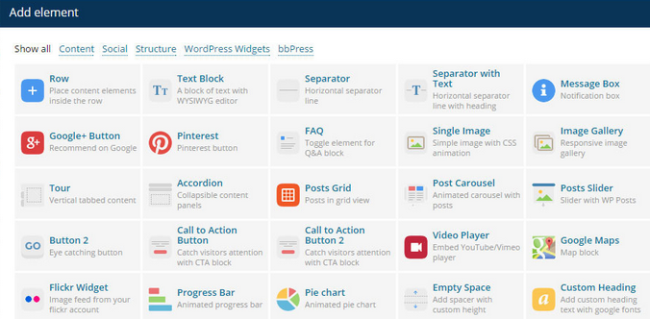 If you plan on using the bbPress plugin that we talked about at the beginning of this article you have a few options to make it really cool. My favorite extra plugin is the bbPress shortcodes for Visual Composer, which lets you go into the visual composer and create more shortcodes that would help you increase your workflow.
Since the original plugin comes with some nice shortcodes you might not have to worry, but I always feel like you can never have too many shortcuts to help you customize your forum the best you can.
That's it for the best WordPress forum plugin options. I hope our article helped you find the best forum solution for your site. If it did, you should see our guide on how to create a killer about page for your online business.
If you have any questions about how to implement any of these plugins on your site, feel free to drop a line in the comments section below. Also, share any other plugins you might use to setup forums on your websites. Do you run a successful site that includes a forum? Share it with us!