Have you ever read an article regarding WordPress and seen the acronym "CDN" tossed around? Many who come across the term often wonder what a term like that means and the significance of it.
So just what does CDN mean? Well, the short answer is that it stands for Content Delivery Network (CDN). Sounds simple enough, right? When it comes to getting your hands on a CDN, the company MaxCDN is one that many look to for getting their needs met.
But before I talk about them, first I should explain just how a Content Delivery Network works and why it's important for just about every serious website to have one.
Just How Does a CDN Work?
When I first encountered this question myself, I found the answer confusing and full of overly technical jargon. Usually, I came across the answer that was something like this:
A CDN is a group of networked servers located around the world. These servers store your site files and will deliver them to your visitors.
Okay… I thought to myself. The server with my host provider is the same thing. It hosts all my site data and delivers it to visitors to my website. I don't see the upside to this at all.
That was the past me, the clueless me who had little knowledge about the what these networks actually did.
Well, I'm all the wiser now and I want to break down how a CDN and how MaxCDN actually work. To understand just how Content Delivery Networks function, it's easiest to start by learning how one works without one.
Signup for MaxCDN (Use our MaxCDN coupon code "wpkube" to get 25% off)
Consider this non-techie scenario:
Have you ever ordered a pizza and had it delivered to your home or place of work? How long does it take for the food to arrive? Usually around a half hour, right? And how do you feel when that food comes later than expected? Aren't you irritated?
I know I have gotten upset about that sort of thing before, but I also know that it's usually not the delivery man's fault for that delay.
There's the time it takes to make the food, pack it, and then there's all that time he/she has to spend winding through traffic to get it to you.
You know this scenario. It's one many can relate to and have gone through themselves.
Well, this scene is how your server works without the use of a CDN.
Your server is like that Delivery man trying to prepare and pack up your 'web food' before having to wind through infinite miles of the interweb to get it to your customer in a timely manner.
You think ordering pizza from the other side of town is bad? Try having someone in Ireland attempting to "order" your site content that is hosted on a server in Houston, Texas.
That's a long way for that information to have to travel!
How long do you think they would wait for that page to load before becoming impatient and clicking out of your site? One second? Five? Twenty?
Though electronic data travels at an unfathomable speed, people's interest can be lost even faster that. It's a sad truth but a truth nonetheless.
So how to you fix that issue? How do you get your content from your server out into the big wide world without losing page load speeds?
The simple answer:
A CDN.
Content Delivery Networks is like the internets version of digital fast food.
Instead of your own server straining to push all your content out and around the world all on its own, a CDN lessens the burden. Your server gives your files to these other servers that are located around the world so that they can get your content to a potential viewer in a timely manner.
Now when someone in Ireland "orders" your online content, instead of it being delivered from your server in America, they get the content from the closest server to them in that network. The result?
Faster page load speeds, better ranking in search engines and an overall better reach for your website which keeps people on your site. That is how a CDN works. Its amazing and worth your looking into, which is likely while you're here reading this post.
If you're looking for a good CDN for your online business, MaxCDN is a great place to start your search so let's talk about them.
MaxCDN Review: A Content Delivery Network for WordPress Sites

As mentioned above, MaxCDN is a Content Delivery Network that makes it easier to push your WordPress site content out to people around the world at a much faster speed.
In that way, they're not much different than most other CDN companies out there. However, Max CDN does come with some nice features that are worth looking over.
EdgeCaching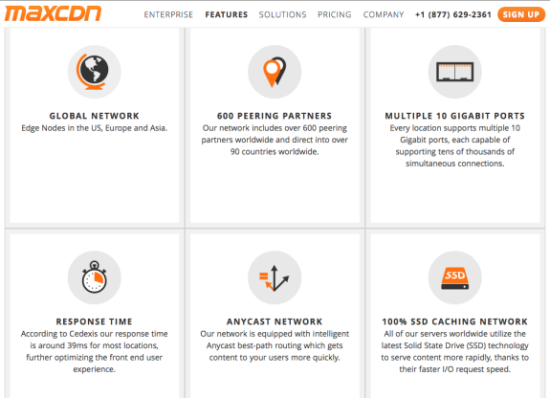 EdgeCaching is just their fancy way of saying HTTP Caching and it's a service that allows you to handle any amount of traffic directly from the edge.
They have servers and are partners with other services around the entire world to ensure you're site speed is always at it's best no matter who is looking at it.
EdgeRules

EdgeRules lets you create pretty defined caching rules, which gives you limitless possibilities in order to have more control over your bandwidth costs and thus providing a higher level of control over how your content is served.
EdgeSSL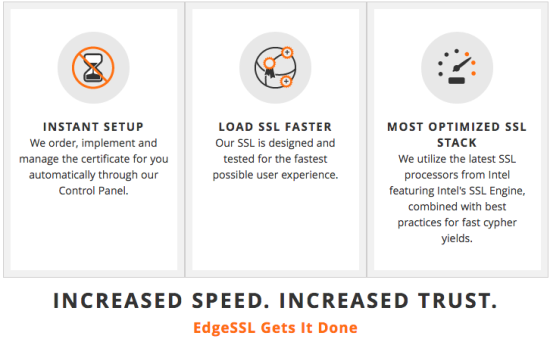 EdgeSSL is MaxCDN's optimized SSL stack, advanced hardware and always-on provisioning make a fast & cost-effective solution to handle your protected traffic.
EdgeSecurity

Perhaps one of the best features MaxCDN offer is EdgeSecurity. MaxCDN's EdgeSecurity allows your to configure the exact clients who are or are not allowed to view a secured resource.
In a digital age where digital products are now everywhere, digital pirating is on the rise. EdgeSecurity adds extra security to both your website and your digital products.
What does all this mean?
It means that MaxCDN delivers a great product to it's customers. However, another question people often come upon is whether or not they actually need this.
Who Should Use A CDN Like MaxCDN?
Short answer: Everyone.
The better answer, though, is longer but worth considering as well.
For example, do you have a global audience that you want/need to reach? Well, MaxCDN can help with that.
As the illustration explained, a CDN helps you to reach more people faster, but MaxCDN does more. They can also protect your content which is vital for almost all websites that exchange important information. Not only is it good for a site that has hopes of reaching the edges of the earth, but it also works well with other business models as well.
Are you a small local business that is looking for better SEO rankings? MaxCDN can still boost your site speed and help with page rank.
Remember, just because you may be a local business doesn't mean that the server your host provider package came with is located near you.
Popular host providers like HostGator or Bluehost have a large majority of their servers in Texas or even Canada to name just a couple. The US is a big place and most people are not so lucky as to live close to the server where their site is hosted.
To put it plainly, MaxCDN would still be a good idea for small businesses whose reach is only in their local town or something to that nature.
Besides looking at the plain features, its also good to look and see if things are user friendly with MaxCDN.
How Easy Is MaxCDN To Use And Setup?
As they say, setting up an account on MaxCDN is a breeze. You can get your account with them up and running in under ten minutes. However, there is a serious difference between setting up an account on MaxCDN and getting things working on your website…
It's not a simple click and go procedure and I suggest setting aside some time to get everything in order.

To get the basics of things setup and running, you need to do 3 things:
Create a Pull Zone in your MaxCDN Account
Install W3 Total Cache in your WordPress Dashboard
Configure Plugin and Enable MaxCDN
On the surface, this is rather simple, but still takes some time and it's not the end of your setup either.
To get things started, you need to create a Pull Zone in your MaxCDN Account. A Pull Zone is where MaxCDN will pull your site's content from. (a.k.a. your URL)
To create the Pull Zone for your site, go into your MaxCDN account and click on "Zones" in the top menu. In that section of your dashboard, you'll see the first box listed is, Pull Zones. Now click on "+ Create Pull Zone".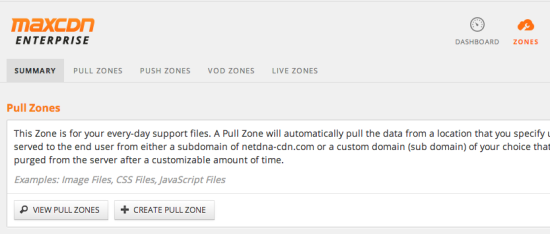 Enter the details of your new Pull Zone. Give it a Name, enter the URL that you want your account to use and then give it a label.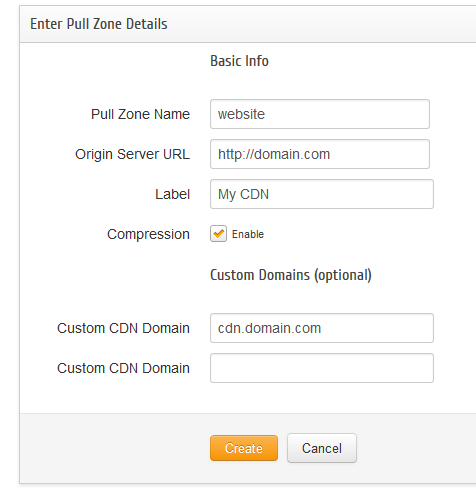 After that, click Create. First step is done! (Simple enough right?) 
Now you need to install the W3 Total Cache Plugin.


If you already have this installed and everything is working, great! But you'll still need to go through and set things up.
Thankfully, MaxCDN has a great and easy to follow tutorial for getting the plugin running.
You can find that tutorial here: Setting Up Your W3 Total Cache Plugin For MaxCDN
If you don't run into any issues with the plugin, then life just threw you a bone. However, setting things up on your site will still take around an hour to get set up.
However, this isn't always the case.
On more than one occasion, the W3 Total Cache Plugin has been a bit… buggy. (to say the least)
W3 Total Cache is without a doubt a very powerful plugin, but it's controlling that power that can be the biggest issue. Some who attempt to use the plugin have found that the plugin does more harm than good.
W3 Total Cache has a nearly overwhelming choice of options and unless you've done some serious in-depth research on how these components work, you can easily break your site which will then take time to troubleshoot and fix.
And since the plugin is a 3rd party plugin, MaxCDN offers little to no support for fixing an issue with it.
But don't let this deter you from using MaxCDN. Thankfully, even though the people at Max CDN know that W3TC plugin is an all around great plugin, they also seem to know that it's not always so simple to use.
As that is the case, they have some alternatives for getting things working with their CDN.
One such plugin alternative is the WP Super Cache plugin.
Though the features contained in it are slim compared to what you get with W3 Total Cache, the simplicity does make it easier to setup, so you may like this route best especially if you already use this.
If you'd like to use this plugin instead, MaxCDN has yet another tutorial on their site for using it to pull content from your site.
You can find that article here: Setup WordPress With WP Super Cache
And though they can do little about the plugin, MaxCDN has Live Chat and a 1-on-1 setup call option to help you get going or if you run into issues.
No matter which you use, just be sure to do your best to follow the tutorials given by MaxCDN and don't try to go about things on your own. If you know what you're doing, W3 Total Cache is a pretty good plugin, but as of late, I've noticed some bugs.
A new update could easily fix the issue, but before you actually go about installing and updating anything, I highly recommend using something like ManageWP to backup your site before you do anything.
It's best to walk on the side of caution.
How Much Will MaxCDN Cost?
Cost to use MaxCDN varies from person to person.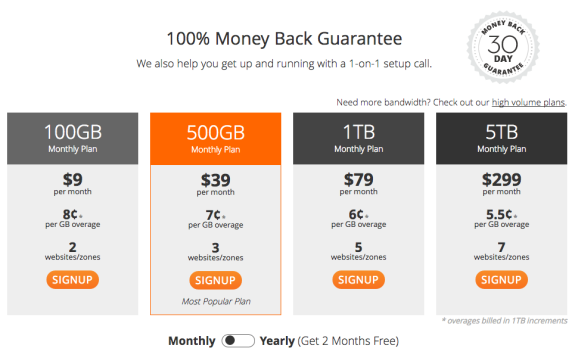 The price point for their packages starts at 100GB for $9 a month for up to 2 sites. Any overages will have an extra charge of 8 cents for that plan as well. As a bonus though, if you by an Annual subscription you will save around $20!
Smaller blogs with little media content can usually pass with the 100GB package.
But, if you're not sure which plan is best for you then you should get in contact with them before you order to makes sure you're getting the best plan.
Final Thoughts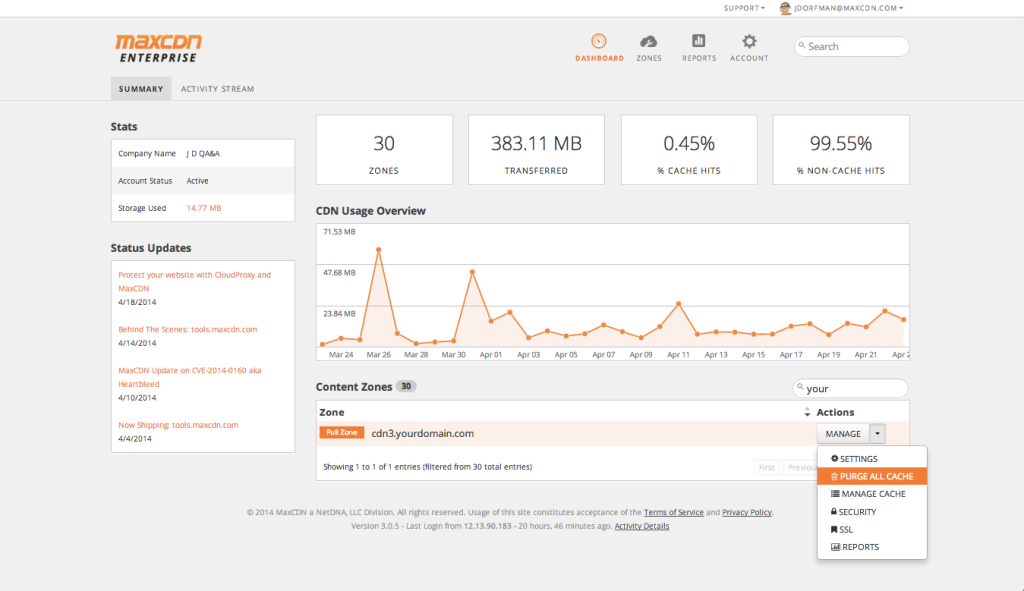 There is no doubt in my mind that Content Delivery Networks are becoming more and more vital for site owners.
Considering search engines like Google are taking site speed into consideration when ranking your pages, a CDN will be a huge advantages until they say otherwise.
I believe that MaxCDN is a great product and they're even better for well established blogs with a far reaching audience like WPKube. I love the fact that you can tighten up security on your digital products and how easy the control panel itself makes it to understand the overall Usage of your site. (see picture above)
However, there are a few quibbles that I have with both the setup and the features.
Personally, I'm not a huge fan of W3 Total Cache. I've used it, I know it's power and I like the large set of options that it comes with.
For me, I look at it and see it like riding in a car without a seatbelt. Everything will go fine as long as no accidents come up, but accidents happen and if your site crashes due to that plugin, you're pretty much on your own.
The plugin is powerful but not perfect and you can run into issues with it. Troubleshooting those issues takes time and can be frustrating for anyone, seasoned developer and newbie alike.
Another issue that I feel many will have is being able to understand and implement all the features. In fact, you may not even need all those features, but I still opt out of using it.
Creating a Pull Zone is easy, but you have options to create Push Zones or EdgeRules. Do you need that? Will you need to spend the time to set that up too? Only you can figure that out.
I do like the customer service though. The Live Chat option can get you some fast and much needed help, but it's nice to be able to call and talk to real people who can walk you through things and they offer that as well.
I also like the fact that the starting price is less expensive than your average Netflix subscription. Even if you need more than 100GB of Usage, your profits from your site or business should be able to cover the expense and it's obviously well worth it.
Do you need a CDN? Yes, you do.
Learn More About MaxCDN (Use our MaxCDN coupon code "wpkube" to get 25% off)
Should you use MaxCDN?
If I was going to recommend any CDN service, it would be this one. It's a great product and one that website owners truly need, however, each case is different.
There are others who offer something similar to MaxCDN and what they have may better suit your needs, but start here and see if the shoes fits. You may also want to read our guide on speeding up WordPress.
Have you guys used MaxCDN or have you opted to choose another? Comment below. We'd love your input!