Do you pull as many comments as you'd like to your WordPress site? Have you been wondering why no one leaves comments on your blog, even after spending hours on end creating content? Are you craving for more comments, more interaction and heated debates in your comment section? Are you ready to kill for at least one extra comment? If so, let's slay the dragon!
Running a website without comments is frustrating to say the least. Many questions will haunt you. For instance, does it mean no one notices all your hard work? Does a lack of comments mean you were wrong to pursue a career online? Ask any blogger, and they will tell you nothing comes close to the satisfaction of receiving comments.
When you get comments, you feel validated, and when your comment section explodes into a full-blown comment-war, with readers debating, arguing and asking questions, you just might feel like quite the comment god. In other words, it feels incredibly great to get comments to a blog post in which you put so much effort.
That said, how do you get more comments on your WordPress-based website? Are there tips or tricks involved, or how do the gurus do it? In the next few words, we will show you exactly how to boost user engagement on your WordPress blog. We will show you what it takes to pull more comments, so get ready to drink from this cup we've prepared.
Build a Readership First
You'd be crazy to expect comments when, in actual sense, nobody is reading your content. That's akin to getting mad at your TV because the cable line is unplugged. You have to plug in the cable line first to stream.
Similarly, you have to plug in your blog to some form of web traffic to get readers, and eventually receive comments. Getting more blog comments, therefore, begins long before the reader gets to your comment section. Well, without a doubt, the real action goes down in the comment section, but you have to go, and get the reader first. How?
If  blog marketing sprung up in your head, you're partially right. Partially right? Yeah, before you start marketing your blog and reaching out, you need outstanding content. You need the kind of content that will serenade your readers all the way to the comment section.
How do you create this kind of content? Outstanding content is valuable and relevant. It's relatable – the kind of content your target audience can relate to, and find useful. It's personal – you're looking to initiate a human connection, and coming off as a corporate mouthpiece – a robot per se – isn't how you do it.
You definitely want to be original, because unoriginal content won't get you any comments. If you must, infuse a little controversy into your posts because – controversy sells. Additionally, express a strong position in your content. You don't want your audience to think you're a flakey person without a stand. Also, you need to project strength (or mastery) in your content.
You need to be on fire. This is Spaaarta kind of fire. In simpler terms, you need your content to be personal, original, opinionated, clear and concise. Then market the hell out of your content to bring in readers in trawls.
With great content in place, comment generation will be easy peasy work. Create outstanding content and promote it, and then get ready for our second point.
Build a Great Blog Design
Whoa, who would have thought great blog design could turn on commenters? For instance, if your comment system is busted, how do you think readers will leave comments? If your design doesn't encourage commenting, you won't get as many comments as you'd like. Perhaps your captcha plugin sucks, and discourages commenters.
Perhaps commenters don't want to login to some system just to leave you a well-deserved compliment. Is your comment section even visible? Is it available on mobile phones? If the potential commenter doesn't like your design, sorry, but he/she is not going to comment.
If you're edging for more interaction, go for a WordPress theme, or a custom-made theme that promotes interaction. Don't complicate the comment process, make it as simple as possible. Don't head for complicated comment systems; the default Jetpack comment module is sufficient.
In addition, make comments (+ the comment section) easy to find. Trust me, I have seen online entrepreneurs who put the comment section waaay below the post. You might find a chunk of content in-between, and since the comment section is out of view, you'll hardly leave a comment. Imagine you built a house without doors and windows, and put it on the market. How many serious home owners do you think you will attract? A better illustration is Forbes, a website that has plenty of traffic, but relatively few comments since their design doesn't favor interaction:

Moving on…
Learn the Art of Initiating Conversations
Let's say you want to pick up a woman/man, or just meet a new friend. So you spruce up, head out to the club, shopping mall or wherever, and sit at a corner staring at random strangers like an abandoned Pug. Oh my God, who abandons a Pug?
Anyway, if you don't utter a single word to the next person, or chat up a stranger for their contact details, I can guarantee you'll have zero success, and a really bad day/night. You have to play the game mate. Want that phone number? You have to ask for it. You can always stalk them on Facebook, but you'll at least need their name first. Point is, you have to ask! That's it.
If you want more comments on your WordPress site, you have to ask. Invite readers to comment at the end of your post. Bait readers with a question or a suggestion – anything to get them commenting. Ask your readers to comment, but be smooth about it.
You're just inviting them to a great discussion revolving around the important topic you covered in your post. Ask your readers to make recommendations, share their opinion and experiences. Ask questions and generally be awesome in the comment section. After all, the comment section belongs to the reader, so welcome him/her.
Invite Connections to Comment
While still on the issue of inviting commenters, let's look at what your existing connections can do for you in terms of boosting engagement in the comment section. When you post an article that would interest your contacts, shoot all 50 or 5000 of them an email, and ask for their opinion in the form of comments.
If your content is outstanding and they send your link to their contacts, you can only expect great things to happen. Just don't spam anybody, and ascertain the topic is actually relevant to your contacts or your efforts to generate more comments will be in vain.
Oh by the way, return the favor and comment on their blogs as well – it's good karma. Moreover, simply showing you care about their business can open more doors for you, not just in the comments, but for your business at large.
Run Contests
Contests are great for online promotion. They are great for getting the word about your business out there. They are great for growing user base, even on social media. They are so effective because they prey on our very own psychology; as human beings, we always want something for free. We also always want to be winners.
Put these two psychological thirsts together and you have a marketing tool like no other. You can organize contests or giveaways, and explicitly ask users to comment for a chance to win a special gift – a discount, a WordPress theme, a plugin, a $25 gift card – anything! While asking has more direct impact on engagement, you don't have to ask if you're shy – contests are great for driving engagement, just set some ground rules and rock your world.
Contests and giveaways encourage first time commenters, and even repeat commenters, which is exactly what you're angling for. Tell you what, once a reader comments on your blog, it becomes incredibly easier for the same commenter to leave more comments later on. Psychology baby, psychology.
Take Advantage of Polls
With contests still fresh in our minds, how can polls help you to generate more comments on your WordPress website? See, polls are friendlier than comments. The reader just needs to pick a choice as opposed to writing a comment. Later on, when the reader returns to see the poll results, encourage them to comment on the results.
This is why this works. By taking the poll, the reader gets one foot through the door. When you ask them to comment, it feels easier, or rather natural. After all, they already took the first poll, so why not go the full length? Polls are also a great source of targeted feedback.
Reply to Comments
At times, I fail in this area so I'm not trying to preach water while imbibing pitcher after pitcher of beer. What? I'm only human, and you can only drink so much before passing out pray for me to become a better responder. Okay, I'm making improvements.
And that's because responding to comments is like shaking the extended hand of a friend who wants to greet you. If you don't shake their hand, they will probably feel bad and never again shake your hand. Failing to respond to comments on your blog is snobbish behavior that will simply send away commenters.
Get into the habit of rewarding your readers by responding to comments promptly. After all, they chose to leave a comment on your blog out of their own volition. Showing gratitude will go a long way. A simple "Thank you for passing by" is good enough, but don't stop there. Go a step further, your response can be a great way of pushing the conversation forward.
Ask questions, and add to the reader's' contribution. Be a great host because it will encourage other readers to comment too. At the end of the day, appreciating your readers will help you to build a community. Turn on email notifications, which leads us to the next point.
Turn Off Comment Moderation
Holding a reader's comment for moderation can discourage commenters. It will also keep the conversation on hold. On the other hand, turning off comment moderation will open doors for all kinds of spam. What to do? Well, you should turn off comment moderation first. Then install the super effective spam blocker Goodbye Captcha, and rest easy.
You can have your WordPress blog email you whenever anyone posts a comment, which means you can get rid of rogue spam comments immediately.
Create a Blog from the Best Comments
Let's say one of your posts gets a good number of comments. Write a blog post and quote a few fantastic comments, and link to the commenters' blogs if they have any. This will show your readers that you value their contribution. Further, it will encourage more people to comment in the future.
Create a Comment Policy
A comment policy controls the conversation on your WordPress blog. The comments and language your policy allows depend on your business and sensibilities. For instance, a personal blog might allow more colorful language than a formal business blog. Factors to consider when crafting your policy include:
Will you allow readers to post negative comments?
Will you let people promote their businesses?
Are you ready to correct grammar and language?
And much more…
A well crafted comment policy encourages readers to engage in conversation, within the remits of your guidelines.
Learn from Others
You can only learn so much by reading blog posts. You can learn a lot more by observing the guys who are naturals at pulling comments to their WordPress blogs. Go observe how they do it and emulate. Shoot them a quick email or tweet, and ask for some tips on getting more comments on your WordPress site, and you just might get the tips of a lifetime.
Notable Comment Plugins for WordPress
Jetpack Comments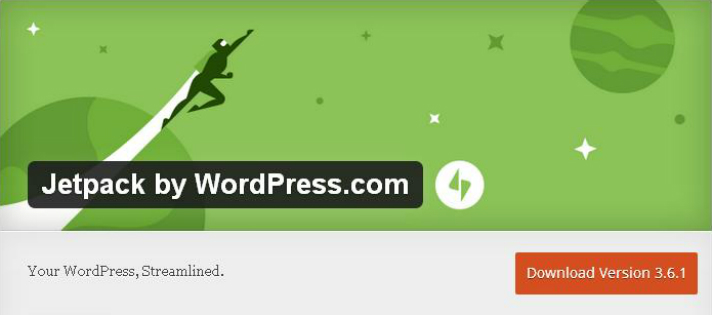 Considered the default WordPress comment plugin these days, Jetpack comment module is a popular feature of the Jetpack plugin developed by Automattic to super-charge self-hosted WordPress blogs. You can comment using multiple accounts including Facebook, WordPress, Twitter, and Google+.
Postmatic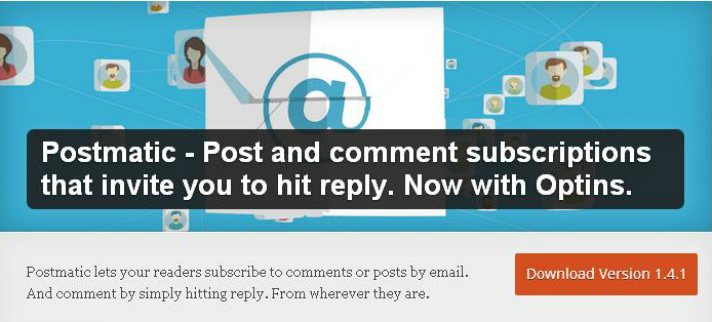 With a superb rating of 4.7/5.0 stars, Postmatic is revolutionizing WordPress commenting by offering you a special feature that's hardly available in other WordPress comment plugins. Postmatic allows your readers to subscribe via email when leaving a comment, and no, this isn't the special feature I'm talking about.
What's the special feature? The reader can reply to replies and subsequent comments without ever leaving their inbox! They just need to hit the reply button and voila! – their comment shows up on your website. How convenient? Additionally, this plugin comes with a number of opt in features that convert visitors into subscribers.
Yoast Comment Hacks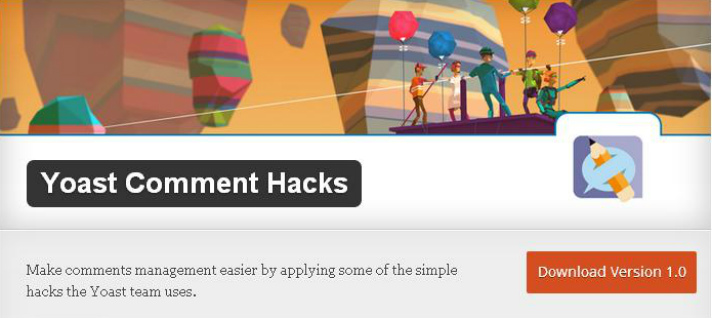 Getting more comments on your WordPress site isn't all about the front-end. What goes on in the backend comment section can have a positive impact on user engagement. Where does Yoast Comment Hacks come in? The plugin was designed to make managing comments a bliss.
Features include cleaner notification emails, option to email all commenters on a post, a feature to redirect commenters to a thank you page and the ability to email individual comments among others.
Other notable WordPress comment plugins include Disqus, Inline Comments, and IntenseDebate.
Final Word
Getting more comments on your WordPress blog is an art form. It's easy and you can do it just like the pros. You just need to keep doing more of what works for your blog, and let go of what doesn't work. Pick your favorite tips from this post and run with, but if I were to impose on you, you should concentrate on creating more outstanding content. With great content, you will get both the traffic and the comments.
It's Your Turn
How do you encourage readers to comment on your WordPress blog? What tricks or tips do you use? Share with the WPKube community in the comment section below. Adios!