I don't run any multi-author sites but I work for plenty of people who do. I noticed the other day that on some sites I receive an email when users comment and on others I don't.
This got me thinking about why this happened. I'm pretty sure I subscribe to comments on some of the posts, but most of the time I just forget about the posts and it's unreasonable to assume that I would go back to check the dozens of sites I have posted comments on. Think about how many sites you run, then think about how many sites your authors are posting on.
It's wise to ask your writers to reply to comments when they come in because a small fraction of the people who come to your site actually take the time to post a comment. It's a great way to build community and push products down the road.
Why is that that some websites send me emails and others don't? There has to be a setting in WordPress that automatically sends out an email to authors for new comments when they role into WordPress.
Well, it turns out there is a rather simple setting you can activate to make this happen (You might even have this setting activated already). The only problem is that the setting is poorly worded, so it actually confuses admins who don't want to receive too many emails in their own inboxes.
Regardless, I'll explain how the setting works so you understand it completely and walk you through a step by step process of how to set it up. It's perfect for automating the communication process between you and your writers, so you don't have to always shoot them an email when a new user comments on one of the articles the author wrote.
We've talked about the best multi-author blog plugins in the past, but now let's take a look at how to email authors for new comments on WordPress.
Email Authors for New Comments Through the Settings
Step 1
Login to your WordPress dashboard. Go to the left hand side and locate the Settings tab. Click on this to move on.

Step 2
Under the Settings tab you will find that various other options have been revealed. Look for the Discusson option and click on that.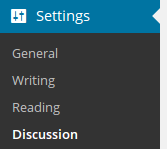 Step 3
Scroll down to the subheader that states "Email Me Whenever."
Step 4
This is where it gets a little weird, and somewhat silly the way WordPress worded this setting. Put a check in the Anyone Posts a Comment box. This completes the process and actually sends out an email to both the admin and author of the post.

Yes, I know. It doesn't make any sense whatsoever. Why would WordPress make the wording like that? There are several threads in the WordPress forums that talk about this and there is still a little confusion as to what the setting does.
To clarify, it sends out an email to you, the admin, whenever anyone posts a comment on any of the articles that are on your site. This email is the one that you have punched into your own general settings. Now, if you create an author account you also have a chance to punch in an email for that person. So if this isn't working for you then check to see that all the emails are correct or that you didn't punch in your own email for the author account.
Another strange thing about this setting is that the writer must have an Author account as a user on your site. You can't make them a Subscriber or Contributor. Neither of these will work, so you need to give your writers an Author account.
So, yes the wording is misleading and rather inconvenient, but you can test this out by posting an article and also putting in your own test comment.
Keep in mind that there is also a setting that asks if you want to get an email if the comment is held for moderation. This is where it gets sticky. If you hold all your comments for moderation then the authors won't be able to see the comments since they haven't technically been posted yet.
Therefore, they will have to wait for you to approve the posts to get an email and then reply. Once again, this depends on your current site settings, but you might stumble upon a problem like this. For example, once of the client I write for actually has automated notifications on, but for some reason I can't access the comments area. They have to send me an email whenever a comment comes in. I then send them a reply to the comment so that the admin can post it on the site.
Are There Any Problems With This Setting?
Photo Credit: jseliger2
For some reason this is one of the areas of WordPress that I can't quite wrap my head around. With so many multi-author blogs out there you would think that WordPress would create a way so each author could receive an email whenever a comment was posted. With this feature you do receive this functionality, but it's rather limited, because the author doesn't have the opportunity to unsubscribe from the emails.
It simply depends on what the admin marks the setting as. There's also a problem with the comment responding process. Yes, your authors can receive emails whenever someone posts a comment, but those same authors typically don't have authority to comment on the blog. Now, this completely depends on the theme being used and comment system on the site, but there is a chance that some authors can't then go back and comment on the new addition.
If you use a comment system like Disqus then the author can actually go on the frontend of the site and login to post a comment, but you just want to make sure that they type in all of their personal information to show that it is indeed the author responding to the comment.
What if Comment Notification Emails Aren't Working on My Site?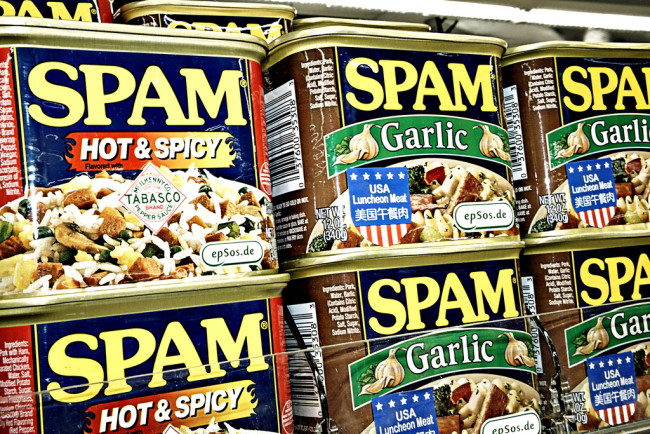 Photo Credit: epSos.de
I will assume that some of you have setup your comment notifications but you still don't see any emails going through to the authors of the posts. In this case we have a few items to look at for troubleshooting:
To start, go to the Settings > Discussion area to double check which settings are activated. There is a chance that you accidentally disabled these settings or WordPress didn't save them for some reason.
Make sure the user who is supposed to get the emails is actually an Author role on your website. To do this, go to Users on the left hand side of your WordPress dashboard and locate the person in question. You can go down to the Role dropdown to change the person to an Author. (Keep in mind that Admins, Editors and Authors all get these notifications, but Subscribers and Contributors do not.)
Check that trusty Spam folder in your email client to see if the emails are going there. If this is the case, make sure you add the sending email address to your contacts and white list it if you can.
This is a rather important part of the website management process since people are taking lots of time out of their days to post comments. It's wise to respond to these comments so that the users feel appreciated and so you can create a community. It's even more important to have the actual author respond instead of a random admin who didn't write the article.
That's it! If you have any questions about how to email authors for new comments on WordPress drop a line in the comments area below. We even have a nice post for displaying multiple authors on one post if you are interested. The process we talked about above is pretty simple, but it comes along with some weird restrictions, so please feel free to share any other tricks you have come across for notifying authors about new comments.
Featured Image Photo Credit: L.Bo