Whether you know WPExplorer for its themes, plugins, freebies, or informative blog, the company has done an impressive job of compiling all sorts of resources for beginner WordPress developers.
If you check out all of WPExplorer's themes, you'll notice that they generally make themes to cater to certain niches like churches, weddings, recipes, and electronics.
However, the Total theme is a little different.
Total Theme Review
It's a multipurpose solution made for a wide range of industries. And seeing as how this approach is becoming a growing trend, it's no wonder so many developers are taking notice.
After all, when installing a multipurpose theme like Total, developers are paying the price for one theme, while technically receiving dozens of demos for multiple site designs.
Seeing as how WPExplorer has made more than 40,000 sales of Total, and the reviews are incredible, we wanted to take a look to see what the fuss is all about.
Key Features of the Total Theme
The idea behind Total is that you don't have to buy a new theme every time you want a new look. So, the entire feature-set is constructed around that.
To start off, Total provides a wonderful design experience with the help of Visual Composer (drag and drop) and a built-in theme customizer. This means you get both back and frontend editing.
In addition, about $83 worth of premium plugins are given to you for free. We'll cover more of this below, but it includes Templatera and Slider Revolution.
Integrating with plugins like WooCommerce is no problem either. Not to mention, the demo imports supply a wide variety of layouts for certain niches.
As a multipurpose theme, Total covers most of the requirements. Some of the other features include:
A responsive design
Unlimited colors
Premium sliders
Auto updates
Both full and boxed width layouts
Header styles
A mega menu
Custom fonts and icons
Custom post types
It's child theme ready
Translation ready
Menu shortcodes
Form shortcodes and advanced styles
A quick dashboard demo importer
Author box design
Custom tools for bbPress
Installation and Documentation
You can buy the Total theme through ThemeForest. After that, ThemeForest provides a link in your profile to download the theme to your computer.
As with most theme downloads, Total comes in a zip file. Therefore, all you need to do is navigate to your WordPress dashboard and go to Appearance > Themes > Add New. Select the Upload Theme button towards the top of the screen, then click the Choose File button.

This allows you to search your computer for the file then hit the Install Now button. After the theme has been unpackaged, select the Activate link to completely finish the installation process.
So, as you may have noticed, the installation only takes a minute, and it's no different from any other premium theme you would handle.
Keep in mind that you're not completely done with getting your theme setup after that. You'll see a list of recommended plugins that should be installed.

Some of the plugins include Envato Toolkit, WPBakery, Visual Composer, and Revolution Slider. Therefore, we highly recommend clicking on the Begin Installing Plugins link to ensure that the Total Theme runs as expected.
Upon installation, some of the plugins will require configuration. However, that's to be expected, and you can handle all of that depending on your needs.
Importing Demos
The Total theme developers have made drastic improvements to the area for importing demos. You used to have to go to Github and choose a file from there. The process most likely made your site more lightweight, but it wasn't the most user-friendly, especially for beginners.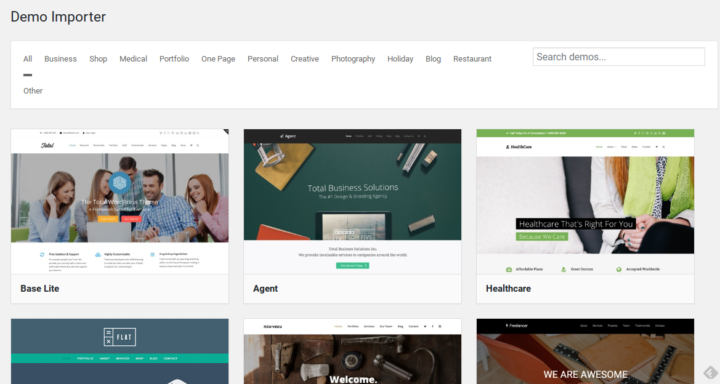 That's all gone now, since the new demo importer resides right on the WordPress dashboard under Theme Panel > Demo Importer. It's pretty much a one-click installation, allowing you to change the look of your site within a minute or two.
Not only that, but you get to choose from various categories, making it perfect for developers with clients who need anything from blogs to portfolios.
Documentation
As for the Total Theme documentation, a file for this is provided in your ThemeForest download area. They also have a nice set of documents on the WPExplorer website. I couldn't find any type of support or documentation in the actual theme file or the WordPress dashboard (after the theme was installed,) but the docs offered through ThemeForest are comprehensive and well-organized.
Theme Demos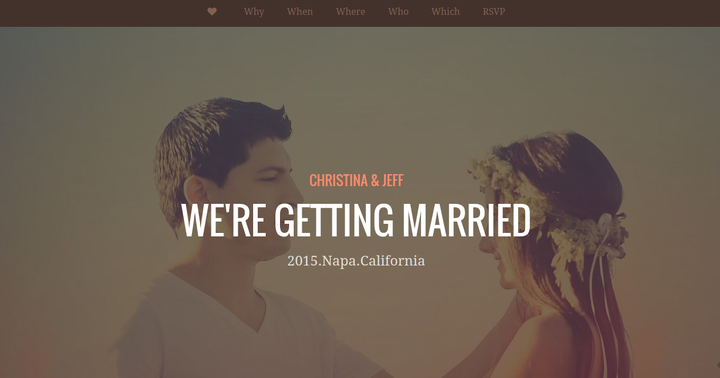 Although the demo installation takes a few extra steps, the designs look awesome. You can browse an entire list of all the demos here, but here's a sample of what's included:
Coffee shop
Corporate
Designer
Agency
Masonry layout
Travel blog
EBook
Portfolio
Personal resume
Landscaping business
Video blogger
Healthcare
Wedding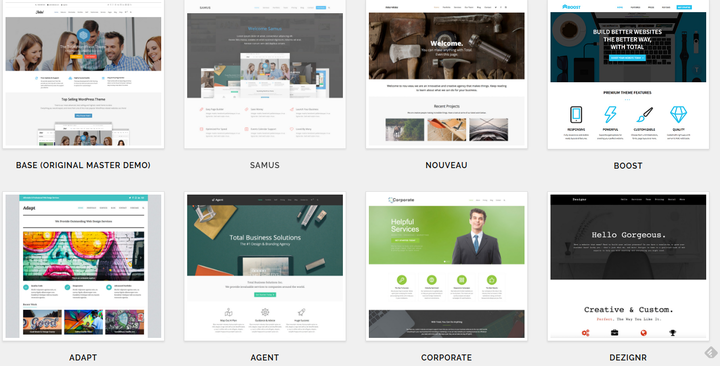 Also, the default theme demo is shown below: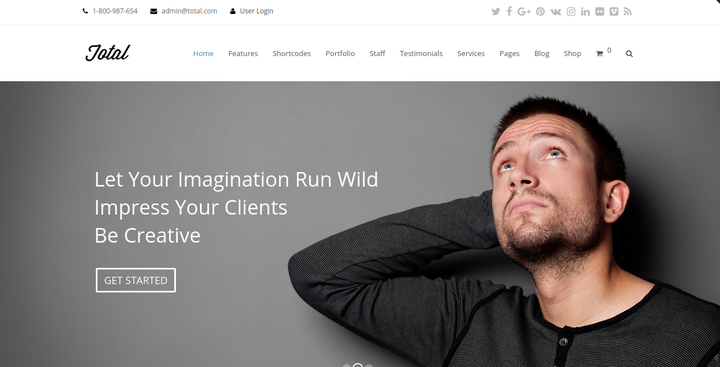 The Total Theme Admin Panel

The theme panel is located on the left hand side of the dashboard, and a wide range of options are consolidated underneath this tab. Once you scroll over the Theme Panel tab you'll see items like Under Construction, Favicons, Custom 404, and Image Sizes.
Theme Options
When you select Theme Panel, it reveals a tab called Features. You'll find several options that you can either enable or disable depending on the type of website you're trying to run.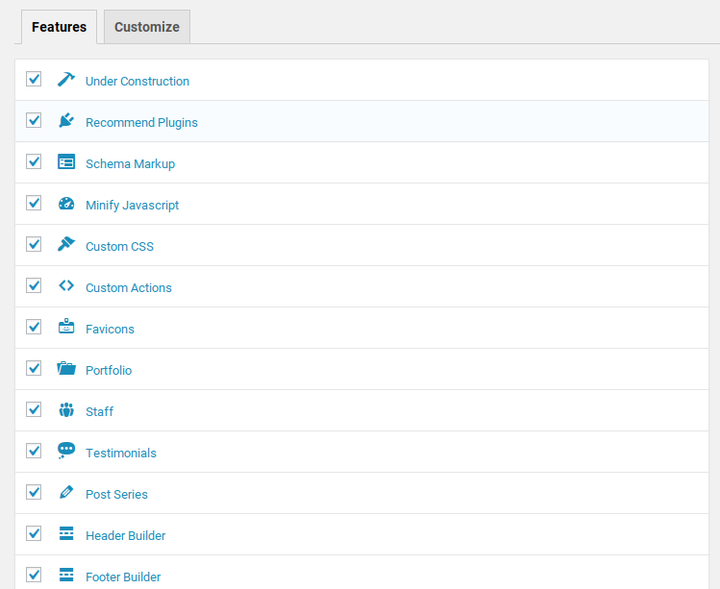 However, if you actually want to edit one of these items, you would click on the tab for it in the Theme Panel menu. For example, one of them is dedicated to configuring your custom 404 pages. It allows you to customize your 404 using the Visual Composer plugin, or you could make a simple one with the editor on this page.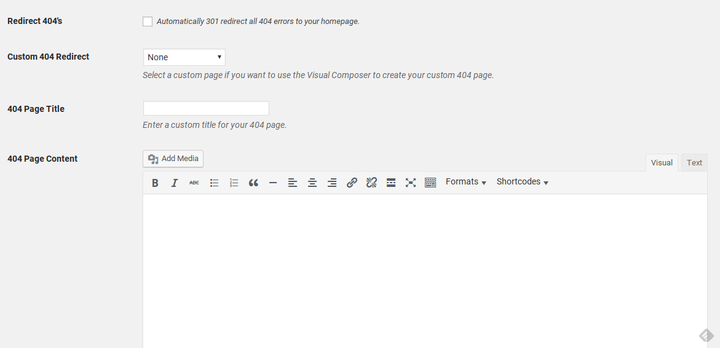 This is only one of the several theme option pages available. Some of the other ones include:
Under construction
Favicons
Custom login
Image sizes
Header builder
Footer builder
Custom CSS
Custom actions
Customizer manager
Import/Export
Theme Editor
To edit the theme, go to Appearance > Customize. This reveals the frontend visual editor, which makes changes as you adjust the settings. As you can see, I already have one of the demos installed on my WordPress site, so I would be able to select anything from General Theme Options to WooCommerce settings.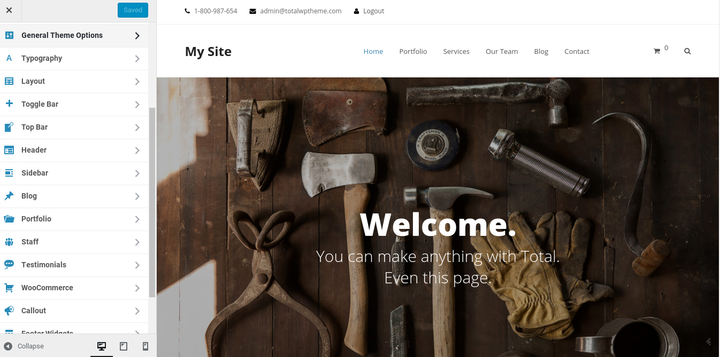 This isn't a drag and drop builder right here, but you won't have to worry about clicking on a Preview button every time you make an adjustment to the entire design of your theme. Some of the other tabs here include:
Typography
Layout
Toggle bar
Top bar
Header
Sidebar
Blog
Portfolio
Staff
Testimonials
For example, if I were to click on the General Theme Options button, I'd see all sorts of areas for customizing accent colors, site backgrounds, breadcrumbs, pages, page titles, and more.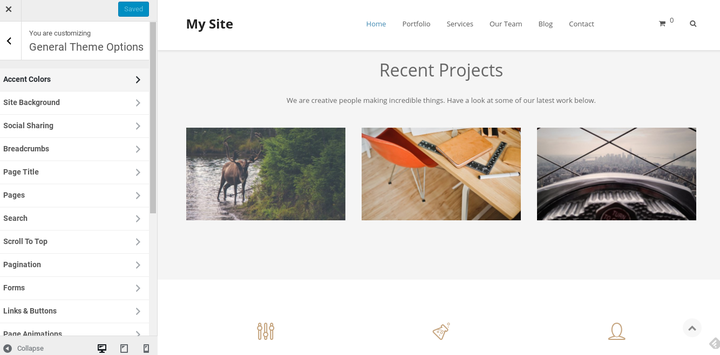 Although this isn't considered the theme editor, another way to customize parts of your theme is with the Visual Composer plugin. In order to do so, you must open the post or page you'd like to edit.
If you haven't used Visual Composer in the past, just know that it's the best solution on the market. You get to see all of your page elements without previewing, and organizing them only requires a simple drag and drop.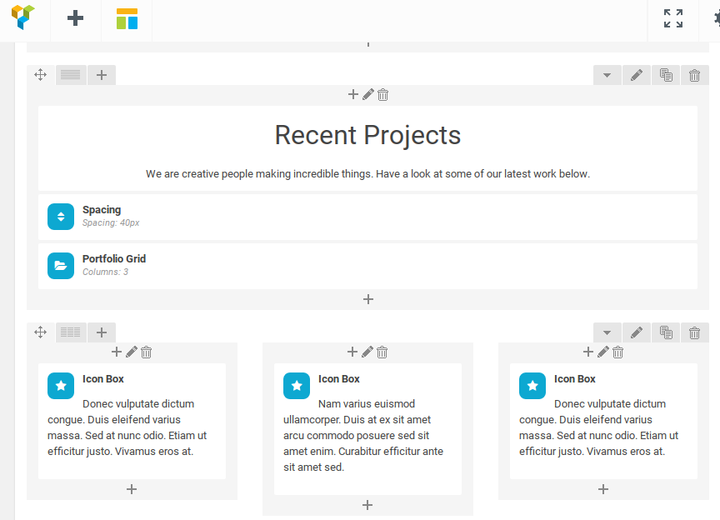 For example, this demo provides sample data with icon boxes on the homepage. If I wanted to, I could drag one of these icon boxes to another place on the page. On the other hand, I could also click on the Edit button to modify the text in the icon box or adjust the icon itself.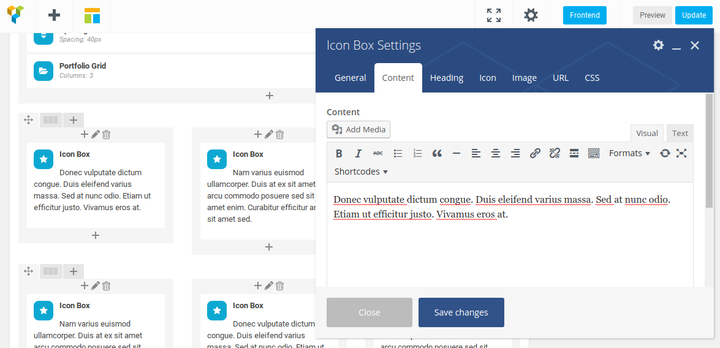 Another cool part about the Visual Composer integration is that the Total developers added their own functionality for typography settings in the Visual Composer text blocks. Therefore, you can modify typography options like color, font, and alignment, all through a simple text block module in Visual Composer.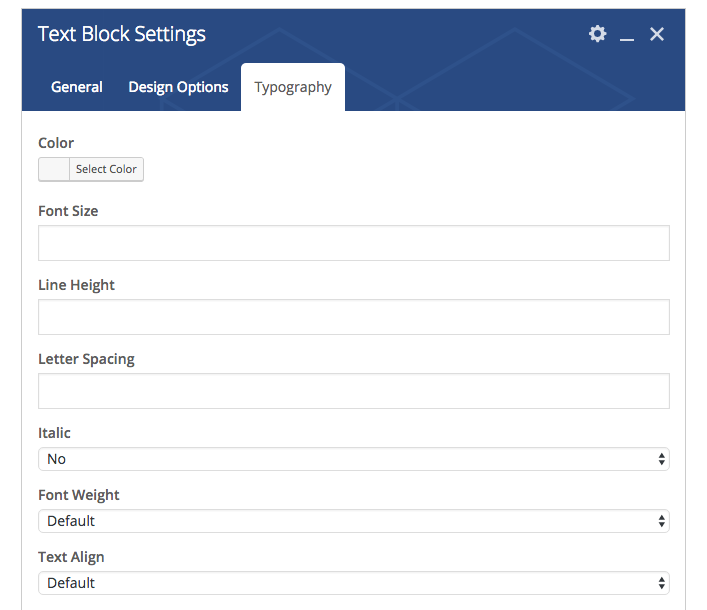 Included Premium Plugins
My favorite premium plugin that comes with Total is the Visual Composer. The plugin installs with no problems. The Settings page is provided on the Dashboard, but you generally can leave those the way they are.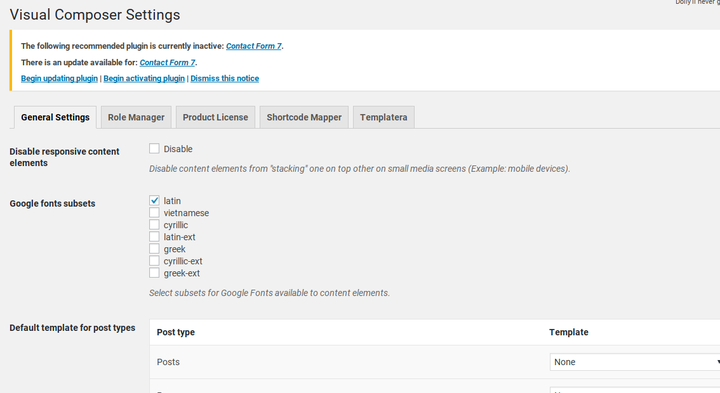 Templatera provides yet another premium solution. It's a complementary plugin for Visual Composer, allowing you to save the templates you have in Visual Composer for later use. I would assume that many developers would enjoy this.

You also gain access to two sliders: Slider Revolution and LayerSlider.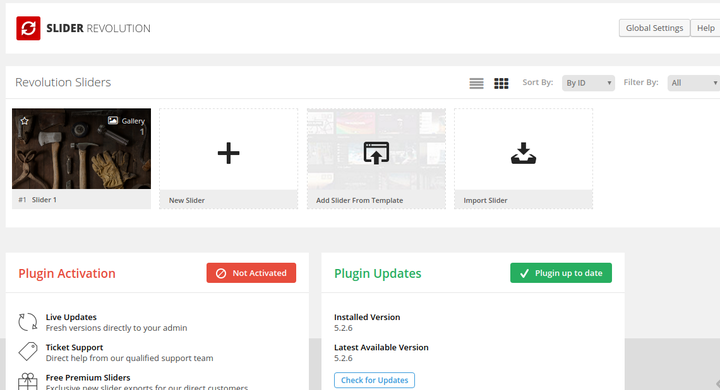 Both are incredible options, so feel free to select the one that works best for you and go with it. I feel like Revolution Slider is more powerful, but maybe a little complex for some folks. Therefore, LayerSlider might be a better choice for new developers.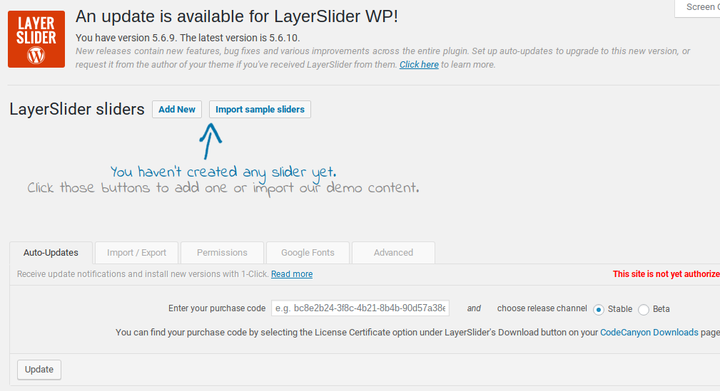 Compatible Free Plugins
The main selling point with plugins has to be the premium ones we just talked about. However, many themes don't seem to work all that well with some of the more popular free plugins, so it's interesting to take a look at the ones that combine nicely with the Total theme.
If you're planning to build a site that requires you to utilize a free plugin, you can rest easy knowing the following plugins are tested and ready to go with the Total theme:
Yoast SEO
bbPress
Contact Form 7
Envato Toolkit
The Event Calendar
WPML Translations
Post Type Reorder
Polyland Translation
It's worth mentioning that the 3.6.0 release of Total drastically improved the the experience for those installing the bbPress plugin.
First of all, a full demo was released by the developers for viewing what your forum will look like before activating it. Furthermore, several new styles and customizer settings are available for freshening up the forum experience and boosting your creative possibilities.
In short, integrating with bbPress has become much easier, especially considering they've fixed bugs for items like breadcrumbs and titles.
Building Blocks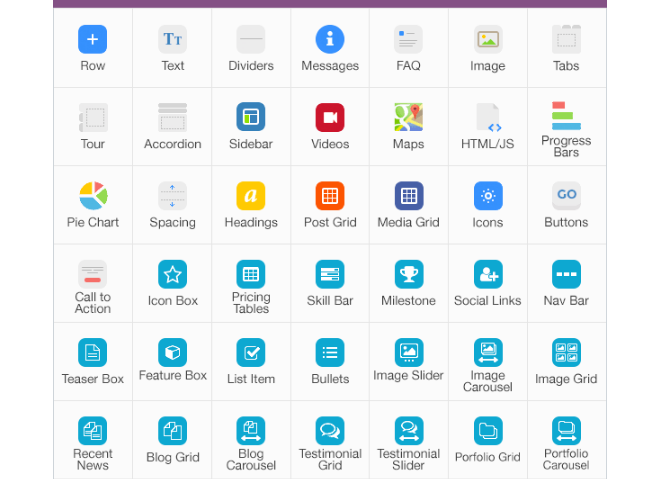 Since so many themes have page builders today, it's nice to see the types of building blocks that come with them. For the Total theme, you receive over 90 website elements that are ripe for dragging and dropping into all of your page designs.
For example, you could make an image carousel, list item, feature box, testimonial grid, call to action, or a map.
What's more is that some of the building blocks are designed particularly for the plugins that come with the Total theme. For example, a few building blocks are included for WooCommerce, Revolution Slider LayerSlider, and Templatera.
Shortcodes For Forms and Menus
If you've ever wanted to include an icon on one of your WP menu items, the Total theme now allows you to do so. This all works through WP menu shortcodes, which allow for quick labels like Twitter and Facebook icons.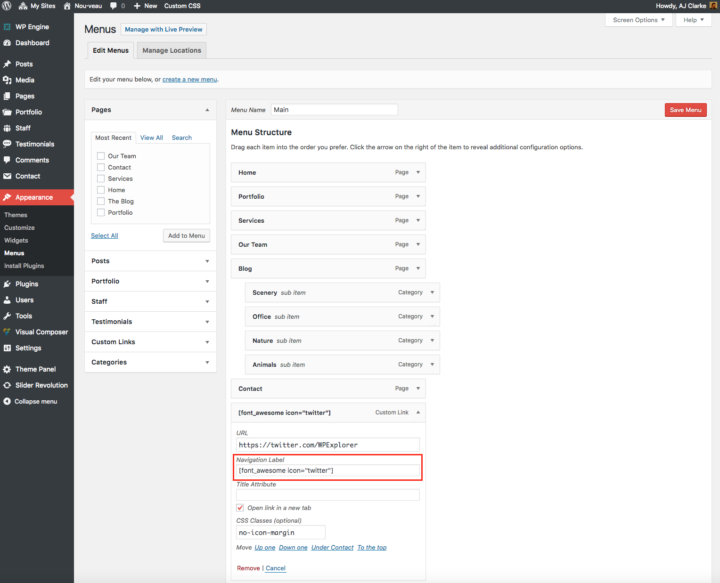 Another shortcode that comes in handy ties into your forms. You can generate a form using anything from Contact Form 7 to Gravity Forms, but if you go into Visual Composer it allows you to make a shortcode for any form you decide to create. Therefore, it's much easier to include forms in a more organized fashion, like in one of your current rows.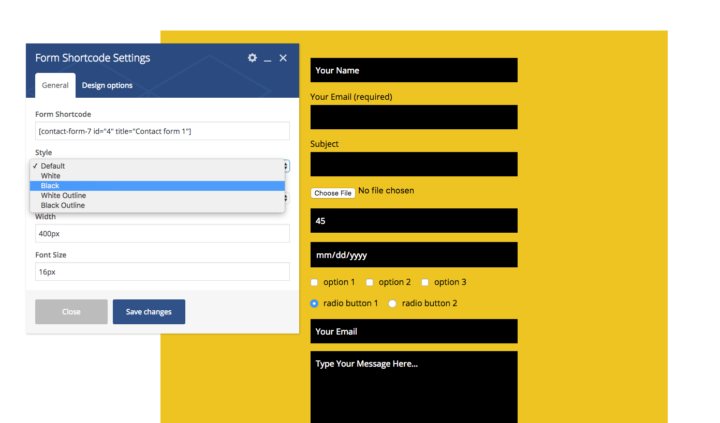 Custom Post Types UI
Many Total theme users install the Custom Post Types UI plugin when they need to add custom post types to their sites. However, altering layouts, entry columns, and other items is not all that easy easy with the plugin alone (unless you plan on using hooks or filters.) Therefore, the Total theme has a separate section for developers where they can adjust these types of items without much thought at all.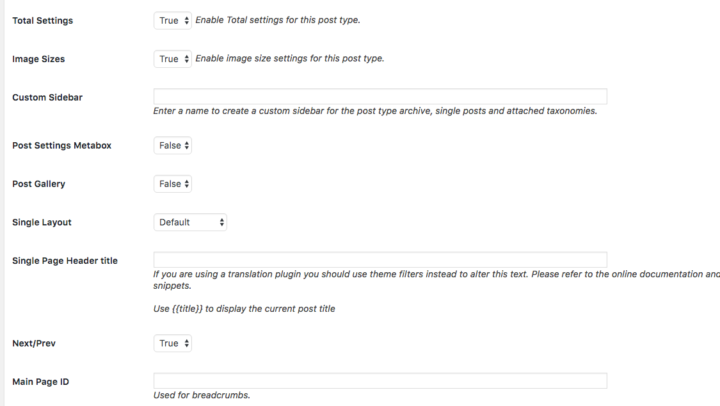 Price
The Total theme is sold by WPExplorer, but the only place you're going to find a Buy button is on ThemeForest. It goes for $59, which is pretty standard for what you would expect for a theme of this caliber.
This price includes the theme and all of the documentation, along with the quality of the theme being checked by Envato, future updates, and six months of support from WPExplorer. If you'd like to extend your support for another 12 months, you can pay around $18.
Final Thoughts
Considering the Total theme is only $59, you can't get a much better deal than that. We've seen numerous multipurpose themes on the marketplace today, but this one seems to stand out because of its simplicity, clean demos, numerous premium plugins, and building blocks.
The only qualm I have is with the demo installation process. However, this process is meant to keep all of the demos off of your website servers. So it should de-clutter your site and improve the performance. It's just worth noting that it may throw some beginners for a loop, since so many other multipurpose themes have one click demo installs on the dashboard.
Anyway, the Total theme works for so many industries because of its demo collection. Not to mention, developers will find it useful, since they can buy a single theme and use it for multiple clients.
If you have any questions about this Total theme review (or if you have any words about your experience) please let us know in the comments section below.