As WordPress continues its explosion in popularity among designers and developers, services geared toward the WordPress community are cropping up all over the Web – among them, managed WordPress hosting.
A cursory Google search turns up a long list of providers (along with their resellers) that claim to meet specific needs of WordPress-based sites. Some succeed, some don't, and choosing blindly can cost you big in terms of speed, reliability and frustration.
What is SiteGround
In this article, we'll focus on a leader in the managed WordPress hosting space – SiteGround – and offer some objective information to help you decide if this is the best choice for you.
SiteGround's First Office Was a Dorm Room
SiteGround has been around since 2004, when a few college buddies banded together with a business idea and ran it from their own digs. These days, the company's 220 employees tend to 320,000 domains. The company is frequently on the roster of community events such as WordCamps, summits and conferences, as both speaker and sponsor. They're also featured on WordPress.org's list of recommended hosts.
With such a solid history of growth and industry participation, we'd expect a fairly good showing in terms of speed, reliability, ease, customer service and value. Generally, SiteGround does not disappoint.
SiteGround Review: Promises Speed… and Delivers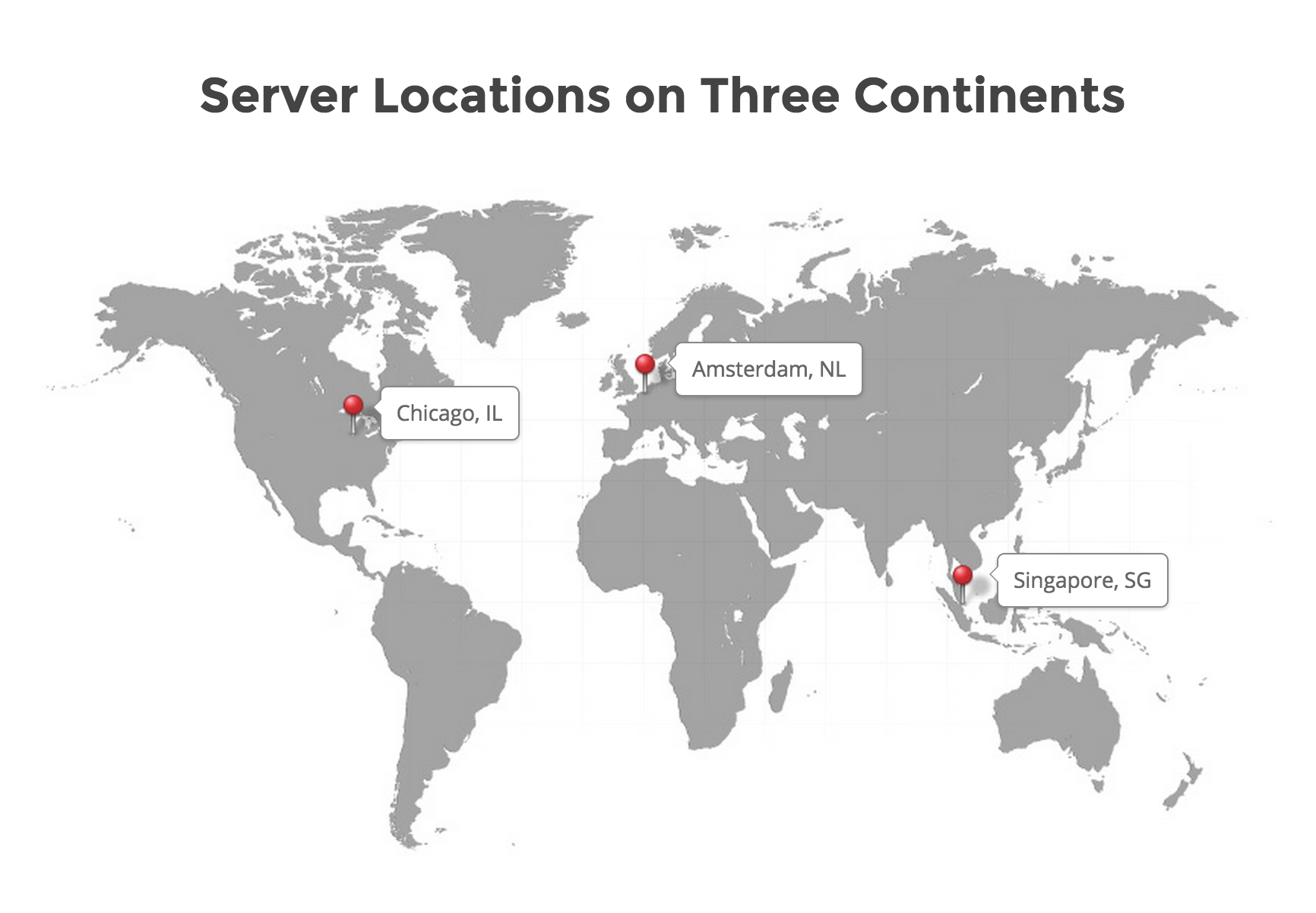 Access to a 34-location content delivery network (CDN) – standard with all WordPress accounts – helps images load faster than if they were stored on the same server as the site. Three strategically located data centers (in Chicago, Amsterdam and Singapore) and up to three levels of caching further boost speed.
So how does real-world performance stack up to the claims? Pretty well, it turns out. Please note that, for our test, we did not turn on SuperCacher, which reportedly can speed your site up considerably.
For our tests, we used a sample site running the default 2015 theme with no plugins, from a computer in central New York state. The page we used totaled about 11 KB.
Pingdom Results

| | | | |
| --- | --- | --- | --- |
| Server Location | Test 1 | Test 2 | Test 2 |
| Melbourne | 4.58s | 3.39s | 3.43s |
| Dallas | 624ms | 848ms | 715ms |
| NYC | 754ms | 611ms | 598ms |
On average, the best performance came from the closest server location, as we'd expect. Speed remained relatively stable from test to test for the same locations.
LoadImpact Results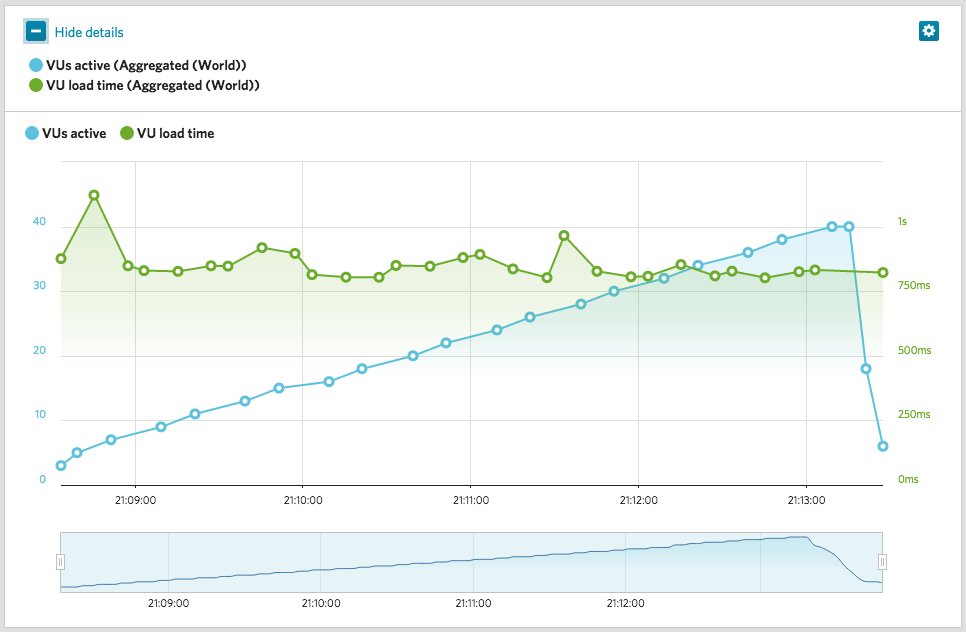 Here, we tested our sample site assuming 40 concurrent users for a duration of five minutes.
Server Location: Chicago
Minimum response time: 803ms
Maximum response time: 1.12s
Here, too, speed was mostly consistent, even under the stress of limited traffic.
Our test site also scored an 'A' in both PageSpeed and YSlow tests using the tool available at GTmetrix.
What About the Famed Five-Minute WordPress Install?
SiteGround promises to go beyond the call of duty, adding convenience and ease by installing WordPress for you. They'll even transfer an existing WordPress site from your old server (and you know what a pain that can be!).
Also installed for you: Your choice from nearly 60 themes (check them out – they're free even if you don't have an account). However, the designs are dated (circa 2008) and don't reflect current trends such as full-width templates, hero images, Google's material design, large type, flat images and long, scrolling home pages. Also missing are extras such as contact pages and social media tie-ins.
An enhanced cPanel (try a demo) includes a WordPress-specific section with links to features such as a staging server, automatic updates, Git, and more.
SiteGround Aims to Put the "Service" in Customer Service
We tested the advertised 24/7 support by accessing the live chat function late on a Friday night. As with most live chats, a text box appeared, into which we entered a few questions. A screen advised that eight customers were ahead of us.
We didn't even have time to make a cup of tea though: A friendly rep popped up within less than a minute. We asked about a discrepancy in the themes listing: While the thumbnails indicated compatibility with the latest version of WordPress (4.2.3 as of this writing), the detailed write-ups pegged this at version 3. The rep assured us that all themes are fully compatible with 4.x. We also asked how quickly WordPress would be installed once we open an account ("a few minutes") and how soon a theme could be added ("about a minute"). Three answers in less than four minutes. Not bad.
SiteGround also promises no wait time for support calls and a response to tickets (a service available only to customers) within ten minutes or less. We called – there was no wait.
We have to give bonus points, too, for the depth of WordPress information available right on the site, from tutorials to hundreds of FAQs.
SiteGround Guarantees Uptime
Uptime in 2014 exceeded 99.99%, according to the company's own statistics. Should your site be down for more than 0.1% over the course of a year, SiteGround promises compensation. Checking your site's status is easy: Just plug in your domain, and voila! The tool practically dares you to dispute the claims.
Servers Leave Room for Extra Demand
Another live chat (again, initiated within a minute) didn't yield any hard data on typical server loads or resource usage. However, the rep assured us that load balancing is a priority, with each server hosting a mix of busy and low-traffic sites. To allow for spikes in traffic or data, servers are not loaded to full capacity.
Troubleshooting Is Automated and Backed With Live Staff
Murphy's Law applies in full to the interwebs, so an effective response to problems is arguably even more important than prevention. According to another equally cheerful SiteGround chat buddy, servers are equipped with a monitoring system that detects inconsistencies within half a second and responds automatically with what he described only as "a resolution protocol". Live personnel monitor everything 24/7,  so they're able to step in if necessary.
Sites are backed up daily, and you'll have up to 30 complete backups (depending on your plan) should something go wrong.
Redundancy Reassures
Until now, we'd never run across a hosting provider that keeps a solid inventory of not just server parts, but also have entire extra servers plugged in and ready to go if 'Something Bad' happens. Color me impressed.
WordPress Plans Are Available in Three Flavors
All WordPress plans include the basics, along with a few extras:
Free domain.
WordPress and theme installation.
Site migration, if necessary.
cPanel and SSH access.
Unlimited databases and traffic.
WP-CDN.
Shopping cart install.
Email.
Unlimited parked and subdomains.
24/7 support.
The Startup Plan (currently $3.95/month) is the most basic, ideal for sites with 10,000 visits or less and requiring up to 10GB of space.
The GrowBig Plan ($7.95/month) works for sites with up to 25,000 visits and adds a handful of features:
Priority support.
Basic, automated backup and restore service.
Free SSL certificate.
SuperCacher, a SiteGround-developed plugin that caches dynamic data and results from database queries for additional speed.
20GB of space.
Hosting of unlimited domains.
To all that, the GoGeek Plan ($14.95/month) offers additions that are ideal for sites garnering up to 100,000 visits and engaged in eCommerce:
One-click staging.
SG-Git preinstalled.
Premium, manual backup and restore services.
PCI compliance.
30GB of space.
The Verdict & Exclusive SiteGround 60% off Coupon
Value, stability, service, and ease of use definitely make SiteGround a WordPress host to consider.
All in all, SiteGround makes an excellent showing among managed WordPress hosts. Tiered plans mean you don't pay for features you don't need, while all the extras are available at a reasonable cost. Server speed is consistently demonstrable. However, where SiteGround shines brightest is in its service. It's fast and helpful – not at all like the automated, impersonal interactions typical of hosting behemoths – but, given the vast WordPress-specific resources offered on its site, DIYers may never need it.
Get 60% when you try SiteGround for yourself and let us know how it stacks up against the competitors in the comments!