Many have found a large amount of success in starting and running their very own WordPress powered online store. With great tools like WooCommerce and even others like Shopify, building and creating beautiful e-commerce stores has never been easier which means that more people are jumping at the chance to create a money e-store of their own.
However, it can still be hard to keep everything in order and get things done that will help them out in the long run.
If you've been looking for a few ways to help make running your store a bit easier, then check this out.
1. Use A Social Media Marketing Tool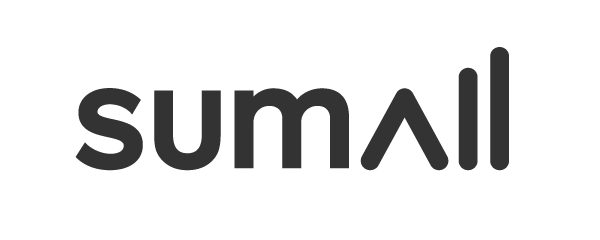 There is so much that goes into running your e-commerce store, and social media is all part of keeping your name and products in front of potential clients.
However, Social Media is also one of those things that can easily suck up your time faster than a dog lapping up water on a hot summer day. Your best bet here would be to find and hire a great social media assistant to handle this, but many don't have the budget to outsource that.
Therefore, you're next best option is to find methods and tools to help boost your social exposure while also cutting back on the time it takes to actually handle all out it.
Here are some great tools to help you manage your social media so that you're not wasting time on it:
It's up to you to find the methods and social channels that benefit your brand best, but just know that handling Social Media doesn't have to be a large undertaking.
Here's a great resource by Social Media Examiner about how to manage Social Media in just 10 minutes a day.
2. Use Rich Snippets on Products
Rich Snippets are not altogether new to the world of Google, but they may be new to you. However, I'm pretty sure that you've already encountered them in your web searches and didn't even know it yet.
Have you ever looked up a movie or a product in Google Search and found a set of star ratings under certain results? I can bet money that you have.
Well, those little stars are just one example of rich snippets and they're one that you can use on the products in your online store to help get you more clicks from search engine results and more clicks to certain products that you have on your site when your visitors browse it.
There are a quite a few ways to add this type of rich snippet to your site, but the best way would be to use a WordPress Plugin. Here are just a few that you can choose from:
If you're not currently using these on your products, then I highly suggest you start. The Rich Snippets have proven to help gain clicks from Google Search as they tend to draw attention.
3. Use Shipping Label Tools To Save Time and Money
Many who run e-commerce stores often run small ones out of their home — two thumbs up to them!
Running an e-commerce store all by yourself is a large undertaking, but there are ways to make it easier. For example, your shipping labels which can be time-consuming to create but they don't need to take as much time as you think to create and you don't need expensive software to help you crank them out.
The Free Shipping Label Maker by Shopify is a great online tool that allows you to quickly and easily create labels for your packages.
Simply, enter the sender's information, the receiver's information, and shipping info and then sit back and let the program generate your printable shipping label.
The interface is easy to navigate and the fact that it does most of the hard work for you means that you're going to spend less time trying to format your labels.
Plus, free is pretty awesome.
Also, another resource to check out is the USPS site.
Not only can you create and print shipping labels that include the postage on the label, but you can also arrange for USPS to pick up your packages from your places of business for free (assuming you live in the U.S. of course.)
4. Use a Live Chat App for Your Site

Customer Service is an important factor for any successful business to manage and provide, but it's not always easy.
Smaller online stores just don't have the budget for dedicated support phone lines let alone hiring a ton of people to answer questions. In fact, many of the people I know who run e-commerce stores keep a team of 5 people or less which can make it hard to stay on top of general inquiries or issues that will come up for many store that gain popularity.
One way to help ease this issue is to add a Live Chat option to your store so that you can offer your customers a quick way to contact you and offer yourself a bit of cushion on the customer service front.
There are great options like Tidio Live Chat or Twoople. In fact, there are plenty of options to choose from. Take a look at our post here:
5. Create a Knowledge Base to Cut Back on Customer Support Costs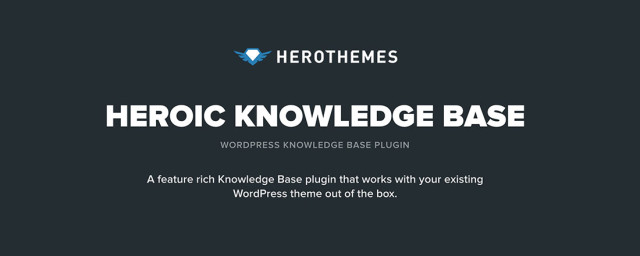 Speaking of customer support, here is another great option to help make running your store easier.
You may have never heard of a knowledge base, but chances are that you've come across them in your life a few times.
A knowledge base is something that houses information or data on a single topic or a wide variety of topics. Based on that definition, technically speaking, a library would be considered a knowledge base and I'm pretty sure you've been to one of those *wink*.
When you run an e-commerce store, no matter what product(s) you are selling, chances are that your customers are going to have some general, repetitive questions regarding things like your return policy, troubleshooting something with regards to your product(s) and so on.
A knowledge base on your site is where you can house the answers to those questions and solutions to general issues that may arise. This will not only eliminate a lot of customer service energy spent on answering and solving simple matters, but it can save you money on customer service reps.
The Heroic Knowledge Base plugin for WordPress is a great plugin and will work on any WordPress theme.
6. Use a Mobile Friendly Theme
It's best to stay ahead of the curve with things when it comes you your website.
With so many people browsing the web on mobile devices and with Google spinning out new updates that will only show mobile friendly results in mobile search results,  you should absolutely opt for a theme that is mobile friendly and user friendly on mobile devices.
Not only will this help ensure that you show up in Google's Mobile Search (assuming that you rank for your keywords of course), but you'll make it easier for people to purchase from your site while on the go and that will put more money in your pocket.
7. Keep Track of Tasks in Your WordPress Dashboard

If you're working with a team of people, whether locally or from all over the world, keeping track of things that need to get done on the site is imperative to running a well oiled online store.
There are collaborating tools like Asana and Wunderlist that you could use to keep track of such tasks, but you may find that it is easier to keep things all under a single roof.
There are some pretty great plugins that allow you to add task management within your WP dashboard so that you can house your team and tasks for your store right from your site and keep everything in one place. It can be a large help if used correctly.
Here are a couple plugins you could use to do just that:
Wrapping It Up
There is no single right way to make your life easier when it comes to running your online store. Many people find their own methods and routines to make sure their stores run nice and smooth and become successful.
The tools and suggestions mentioned above are just a few that could help you get the ball rolling and help you to do more in less time so that you're pulling out the hair out of that precious little head of yours.
Have you found a method and workflow that helps you run your e-store?