One of the hardest tasks as a website owner is how to maximise engagement and keep your audience on your site. We all know that website conversions increase the more pages your visitor's view. But encouraging users to 'look around' your website and spend time browsing the content can prove extremely difficult.
In this guide we look at how using the WordPress plugin Related Posts by Bibblio can help to remedy this problem. Bibblio has created an advanced recommendation engine, enabling you to display smart related content, targeted at individual users on your site. Engaging your audience with intelligent content suggestions, thoughtfully positioned on your pages, should quickly improve the user experience, and thus impact your site's revenue.
Read on to gain a better understanding of the importance of using a related posts plugin, and view examples of websites already gaining from this feature. We then look in depth at the features and functionalities offered by the Related Posts plugin by Bibblio, and how to quickly set it up on your website.
Why You Should Use a Related Posts Plugin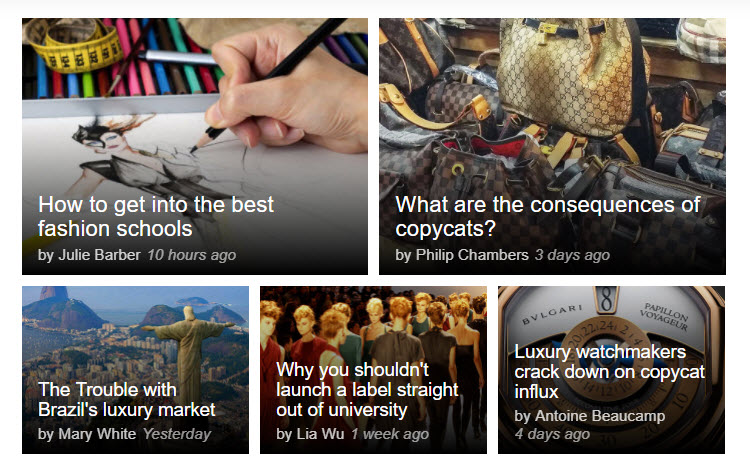 Displaying content using a related posts plugin will encourage visitors to click through and read further content on your website. This will help keep visitors on your site for longer, which can have numerous benefits for your WordPress website and business.
Convert Against Goals
When visitors finish an article, a related posts plugin will encourage them to read another and another. This prolongs engagement and increases the time people will spend on your site. The result is that your visitors are more likely to convert against your site goals, whether these are to generate leads, grow a following or sell products and services.
Create Regular Visitors
Showing your visitors more of the same content that they have previously shown an interest in will provide your audience with a great user experience. By displaying your well-crafted, high-quality articles to your readers, they will quickly learn the value of your site and become regular visitors. And the more familiar people are with your site, the higher the chance they will return to use your service or buy a product.
Lower Bounce Rates
After spending time and money to drive traffic to your site, you don't want your audience to leave a couple of seconds after they have arrived on a page. Displaying eye-catching and relevant content for your visitors will keep them hooked on your site, improving page views and decreasing your bounce rates.
Improve Navigation
Once readers finish a piece of content they are often unsure of what to do next.  A related post plugin is an extremely effective way of telling people where to go and what to view, making it easy for your visitors to navigate your site. Help guide your visitors to the content you want them to see and ensure they can quickly access the content they are interested in.
Increase Content Shares on Social Media
The more content your audience views, the more likely they are to find content that resonates with them, and that they will be compelled to share on social media. Increased social sharing will help your content reach a wider audience, and drive traffic to your website. The amount of time that visitors spend on your site can also lead to a higher number of social media follows. This will help you keep in contact with your target audience once they have left your website.
Boost SEO
A related post plugin can quickly have a positive effect on on-site metrics, as well as helping to decrease bounce rates. Healthy analytics can quickly make an impact on your site's SEO, improving your rankings in the search engines.
Regenerate Content
Old content can often become buried under the constant churn of new articles. Using a related posts plugin is a great way to revive your content, and ensure it can still be accessed by visitors.
Promote Premium Content
A related posts plugin can be a useful tool to promote premium content. This could be ads or content containing your most profitable products, services or links. By displaying this premium content in amongst regular articles as 'recommended viewing', this content will receive more impressions and help increase your site's revenue.
Examples of Sites Using Related Posts Plugins
Related post plugins are used on numerous high profile websites. Let's have a look at a few of these, and how they are used to help increase user engagement…
The Guardian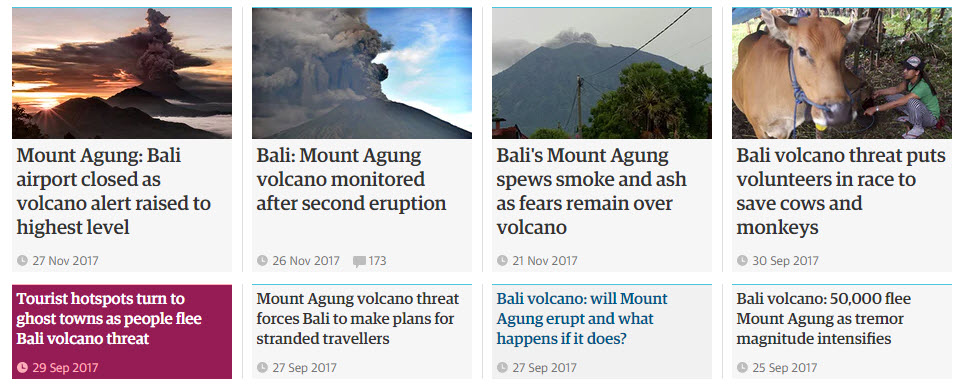 The Guardian, a major UK newspaper, displays a related posts feed after every online article. Showcased under the titles of 'More on this Story' or 'Related Stories', four relevant articles, including their featured image and title, are always promoted. This helps the Guardian's audience quickly access the news articles they are interested in, and keeps readers on the site for longer.
Spotify
Spotify recommends music and podcasts based on an individual's previous listening history. Under 'Home' you will find a selection of different promoted albums, all in a similar style to the music you have recently played. This helps encourage users to try out different music, increase their time spent on Spotify, and ultimately improve premium sign up numbers.
Canadian Electronic Library

The Canadian Electronic Library (CEL) provides their audience with a wide assortment of eBooks and texts. To increase the number of downloads they receive, the CEL displays four 'Related Texts' under each eBook that is viewed. This entices visitors to download more than just the one book they originally searched, increasing the CEL's revenue.
WPKube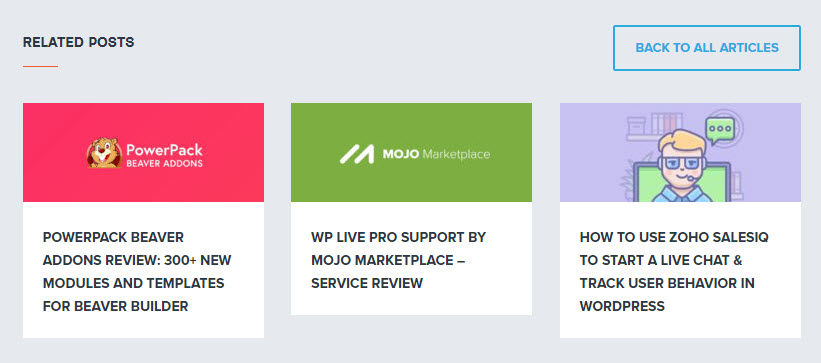 Here at WPKube we also understand the importance of using a related posts plugin. You will find three recommended articles, listed under 'Related Posts' at the bottom of each article you read. This helps us provide you with all the information you need on the WordPress topic you are researching, and ensures you receive the top class user experience that you deserve.
Related Posts by Bibblio – Top Features

Related Posts by Bibblio is a free and premium WordPress plugin that focuses specifically on content recommendations using Artificial Intelligence. It will enable you to display relevant content in beautiful formats, anywhere on your site, helping you to increase user engagement. So let's have a look in more detail at this advanced tool's top features…
Fast Set Up
The Related Posts plugin by Bibblio has an extremely fast set up. Simply install the plugin, register with Bibblio and configure how your related posts will be displayed. Bibblio provides stylish pre-modules, offering a number of layouts and effects to enable you to quickly customize the look of the related posts module. You can then drop a module into any widget area on your WordPress website, or insert it into any page or post via a pre-generated shortcode.
Artificial Intelligence
Bibblio uses intelligent algorithms to recirculate your best content. The more it is used, the smarter the system becomes, learning what works with your target audience. This ensures each visitor to your site is shown recommendations that they can't ignore.
Speed
Related Posts by Bibblio is a lightweight plugin. All pre-processing is handled by Bibblio, so the plugin won't put a strain on your server or affect your site's speed.
Responsiveness
The Bibblio plugin is designed to be responsive. Modules can scale and deconstruct gracefully for different sized devices. This ensures your audience can view and access your related post content, whether they are using a computer, tablet or mobile.
Design
As already mentioned, Bibblio provides pre-made layouts to display your related posts on your site. These modules give your posts an attractive and professional air, and give Bibbio an edge over their competition. No longer will your related posts be displayed in a bland formation, blurring into the background of a page. Biblio's modules showcase your relevant content in a vibrant and attention-grabbing manner. You can also add effects and make customizations, smoothly matching the modules with your branding.
Control
Bibblio gives you impressive control over what related content is displayed. Decide whether you want to include previous or future content, select custom post types, or omit particular posts. By tailoring the type of content used by the plugin, your audience will receive optimized suggestions, helping increase the number of page views per visitor.
Security and Reliability
Bibblio uses cloud-based security, guaranteeing that all content and user behavior data is safe from third parties. Bibblio also uses extensive test coverage to ensure a stable and reliable operation.
Analytics
Bibblio provides a range of analytics to help you understand how the related posts plugin is performing, and the impact it is having on your audience's behavior. Metrics can be accessed within your WordPress dashboard, or for more in-depth reports, log into your Bibblio account.
Support
Bibblio has a dedicated support team that guarantees a response to any question you may have within 24 hours. Detailed instructions are provided, helping with the set up of the Bibblio plugin. And if you opt for either the Pro or Platform premium plans, then you can expect UX guidance and one-to-one support.
Pricing
The Bibblio plugin is free to install and use for up to 500 content items, and 25000 recommendation calls a month. After this, Bibblio offers a range of premium plans to suit websites of all sizes.
Setting up Bibblio on Your WordPress Website

As already mentioned, Bibblio is quick and easy to set up, enabling you to add this advanced related posts plugin to your WordPress website in no time. So let's now have a look at how to do just that…
Install Bibblio
To install the Bibblio plugin, open your WordPress dashboard and select 'Plugins > Add Plugin' from the WordPress menu.

Type 'Bibblio' into the 'Search' function, and then click 'Install Now > Activate'.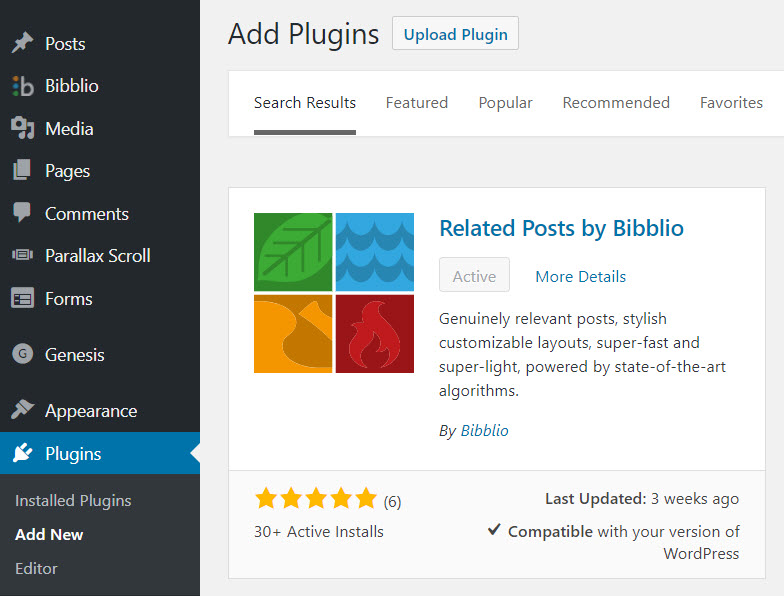 Once the plugin has been activated, click on 'Bibblio' in your WordPress menu.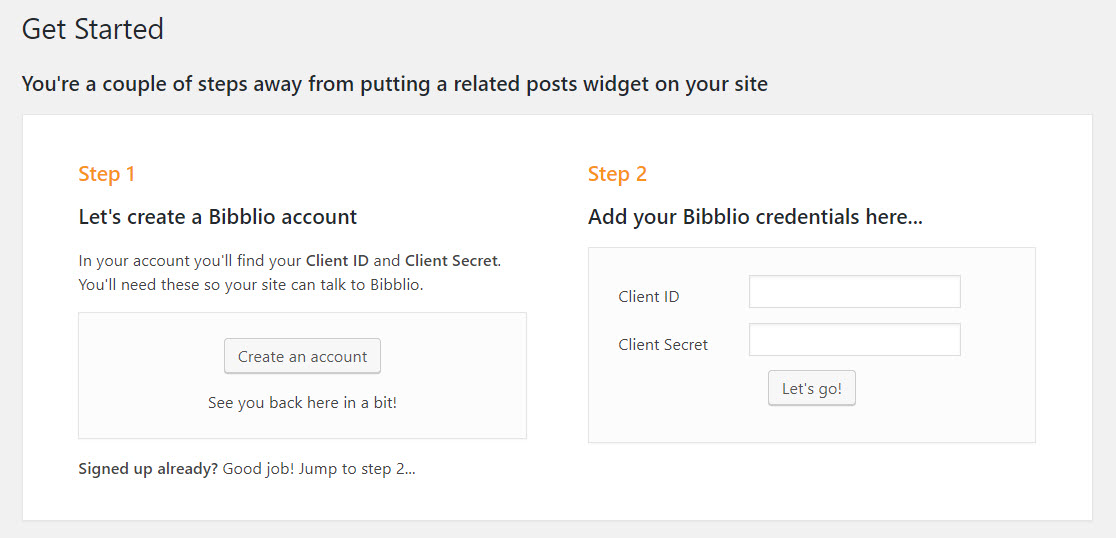 Follow the instructions provided, the first step being to create an account with Bibblio. Then return to your WordPress website and enter your new 'Client ID' and 'Client Secret'. You are now ready to create a Bibblio related post module.
Create a Module

A module is a widget that contains related posts. You can add a module to any page, post, or widget area on your site. For each module you create, you can select the layout and effects you would best suit your site's design.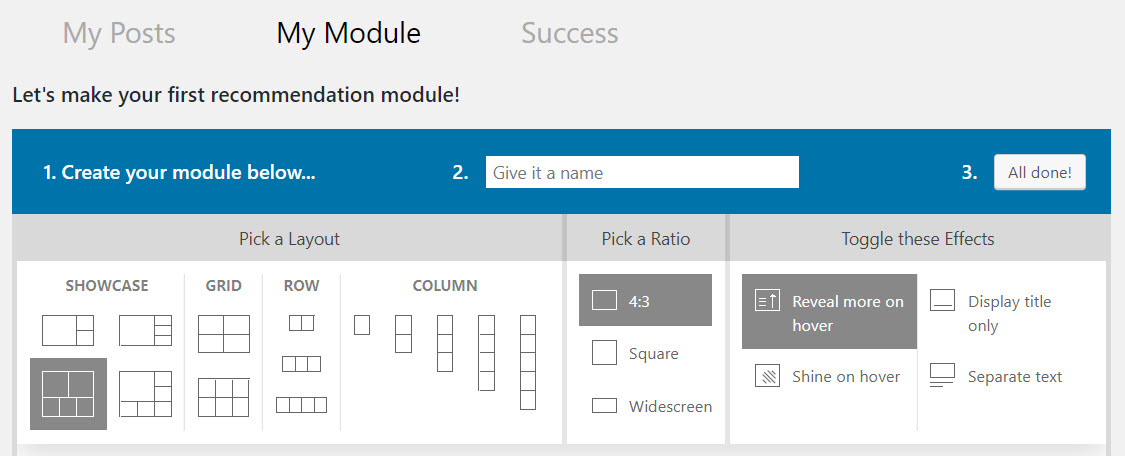 Choose from a grid, row or column layout, display the title only, reveal more text on hover, and much more. Once you are happy with the look and style of your module, give it a name and click 'Save'.
Add a Module to a Widget Area
Modules can be added to any widget area on your WordPress website. Simply select 'Appearance > Widgets' from your WordPress menu. You will now see a 'Bibblio Related Posts' widget displayed under 'Available Widgets'.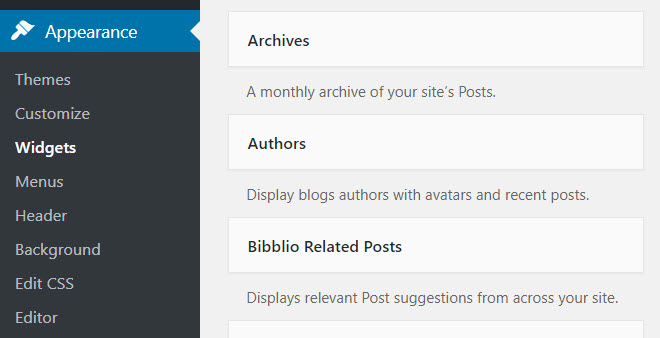 Drag and drop your module into the appropriate widget area, for example in a sidebar or footer area. Add the title 'Related Posts' or 'Read More'. If you have created more than one module, choose the one you want to display.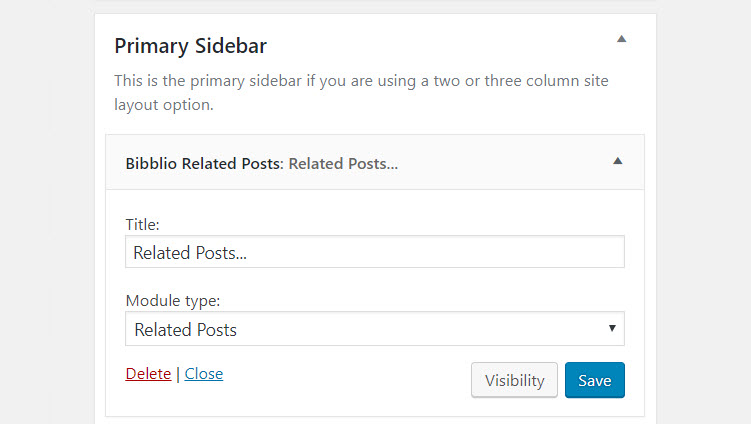 Click 'Save' and open your site on the live side to check the module's appearance.
Insert a Module Using a Shortcode
If you would rather, you can add a module anywhere on any page or post using a generated shortcode. Open the appropriate page or post, and select the position within the WordPress post editor where you would like to insert the shortcode. Then select the Bibblio 'Shortcode' icon at the top of the editor.

Chose the module you would like to insert and click 'OK'.

You will now see the shortcode has been inserted into the editor. 'Publish' your page or post. Then preview it on the front end of your WordPress website to check you are happy with the results.
As you can see, setting up the Bibblio related posts plugin on your WordPress website is extremely straightforward. If you want to further modify a module, you can do so by selecting 'Bibblio > Modules'. You can also alter which posts are displayed under 'Bibblio > Settings'.
Final Thoughts on Related Posts by Bibblio
Related Posts by Bibblio provides a fantastic opportunity to engage with your users. This solution helps increase the time visitors spend on your site, which ultimately can improve your website's conversion figures. So what are you waiting for? It's time to install this impressive WordPress plugin…
Check out the Bibblio website for more information on this plugin.
Any questions about Related Posts by Bibblio? Feel free to ask in the comments below…