Your bounce rate is a measure of how quickly people are visiting your site and then clicking away straight away again. While this isn't always a bad thing (if your main goal is to get visitors to click an advertising banner, you'd hope for a high bounce rate, likewise if your website consists of only one page, you're always going to have 100% bounce rate), it's generally better to keep your site visitors reading and clicking around your site for as long as possible.
Whatever your business goals for your website are, it's a good rule of thumb that if you can get people to stick around for longer, you'll gain more subscribers and make more money. There's also some evidence that improving your bounce rate can have a positive SEO benefit, so it's really worth putting a bit of time into reducing it as much as you can.
If you're not sure what your current bounce rate is, you'll need to have a look in your Google Analytics account (or whatever stats package you use). A "good" bounce rate is generally considered to be anything less than about 40%, although this does depend on the type of site you have. 50% is about average and if your bounce rate is over 80%, you're in serious trouble.
So how can you reduce the bounce rate of your WordPress website? There are several strategies you can try:
Improve Page Load Times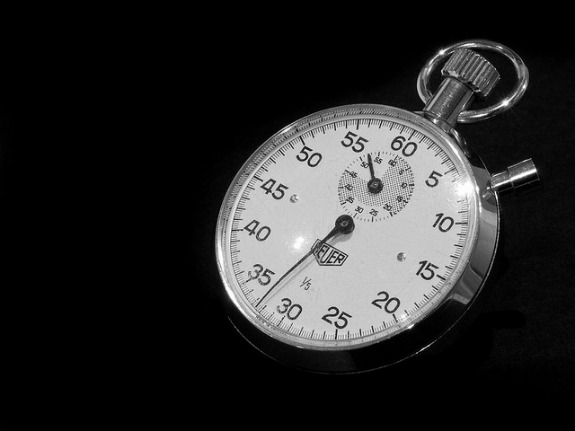 If your site takes ages to load, don't expect your web visitors to sit around waiting for it. A slow-loading site is a sure recipe for a high bounce rate. Luckily there are lots of ways you can speed up your WordPress site and avoid losing visitors:
Reduce image size and compress images before upload using a tool like Optimus
Install a caching plugin – W3 Total Cache is the best
Use a CDN to serve resources from a data center closest to your users
Compress your code (W3 Total Cache also has a compress and minify code feature)
Choose a minimal theme that is light on graphics
Consider changing your web host if you've optimized your site and it's still slow.
Avoid Pop-ups and Splash Pages
Pop-ups may increase subscription rates but they also run a high risk of annoying people. I've come across several people that say if they click onto a site with a popup, they'll immediately close it and never visit again.
You may want to do a bit of experimentation to see how pop-ups affect your bounce rate and subscription rate and make a decision based on your figures.
Splash pages and welcome mates are also annoying to visitors – why should they have to make an extra click to get to your site? If your splash page isn't offering any value to site visitors, get rid of it.
Study Your Analytics
Without working out why people are coming to your site in the first place, it can be difficult to work out why they're leaving so fast. If you're getting a lot of traffic for the search term "buy red socks" for example, but you don't sell red socks, you're going to have a high bounce rate. Have a look at the search terms people are landing on your site with and consider tweaking your copy if you can't deliver the information they're looking for.
Improve Your Content
If visitors aren't finding what they want when they visit, then make sure they do. Look at the search terms that organic search visitors hit your site with and aim to improve your content accordingly to make it more informative.
Make long content easy to skim read by using short paragraphs, bolding key phrases and including lists, so that it's easy to see at a glance if it's going to be helpful to the user.
Including images is another good way to improve your content. You basically want to get away from pages that are just a giant wall of text, as only the most committed visitors will bother to read it.
In Google Analytics you can view bounce rate on a per page basis so it's easiest to see which of your website pages and blog posts have the lowest bounce rate. Have a careful think about what makes this content so "sticky" and try to emulate it throughout the rest of your site.
Improve Your Navigation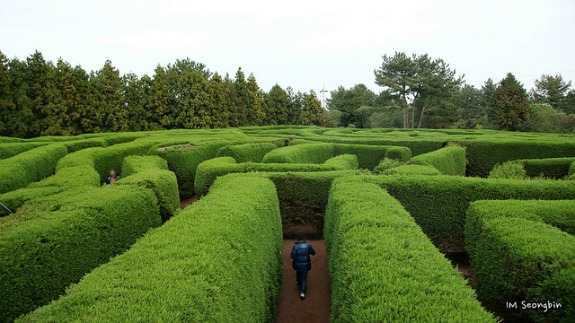 If you can't provide a clear path through your site for users, they'll leave and go somewhere else. Make sure your navigation is clear and easy to access (not half way down your side bar) and won't confuse new visitors.
Installing a related posts plugin like YARPP can really help to improve the bounce rate of WordPress blogs as it leads readers to other information that they're likely to be interested in. Likewise, try featuring your best posts in a prominent place so that if a new visitor clicks on to your site, it's obvious how to get to the most useful content right away.
Increase Internal In-Content Links
Linking to other posts and pages on your site from within content is a great way to improve bounce rate. Only do this if it's relevant to the post (i.e. don't go mad linking key terms for SEO purposes). If a reader comes across a link to another related post while they're reading, they're highly likely to click over to it. Don't rely on them finding content on their own.
Improve Your SEO
Again this comes back to making sure you provide value to your blog visitors and one of the best ways to do this is by targeting the right visitors in the first place. If your blog is about microwave meals and someone searching for a gourmet recipe clicks on to it, they're not going to stick around for very long.
You want to make sure that you attract the right audience by using appropriate keywords in your copy, page titles and image titles and file names. An SEO plugin like the one published by Yoast can help here.
Show Excerpts Only on Your Front Page
If you display the full content of each blog post and list many blog posts on your homepage, your visitors will have little reason to click through to the rest of your site. Displaying posts as excerpts will therefore almost certainly improve your bounce rate, but it's important to keep usability in mind.
For a WordPress site like WPKube, displaying posts as excerpts makes sense as visitors can click onto just the posts that interest them. For other types of blog like personal and lifestyle blogs where it's more likely that visitors will want to read every post, having to click through to read each one individually may be annoying.
Improve Your Site Search
Again, if a user can't find what they want on your site, they'll leave, so make sure your search function works well. If you're not using a search widget, activate one and make sure it's clearly visible near the top of the page.
The basic WordPress search doesn't work too well so you might want to consider installing an improved search plugin like Relevanssi to improve the relevance of search results.
Consider Changing Your Theme
If your site looks unprofessional or is downright ugly, don't expect anyone to stick around to see what you have to say. If you're still using the default un-customized twenty ten theme or you've customized your theme colors to have red text on a green background, I wouldn't be surprised if you have a very high bounce rate
Not everyone has an eye for design so leave it to the experts and invest in a nicely designed premium theme. If you decide to go for a free theme, make sure to test it thoroughly on all the main browsers – if your text is running off the screen or you have images overlapping, this is also a huge turnoff for visitors.
Test Your Site on Mobile Devices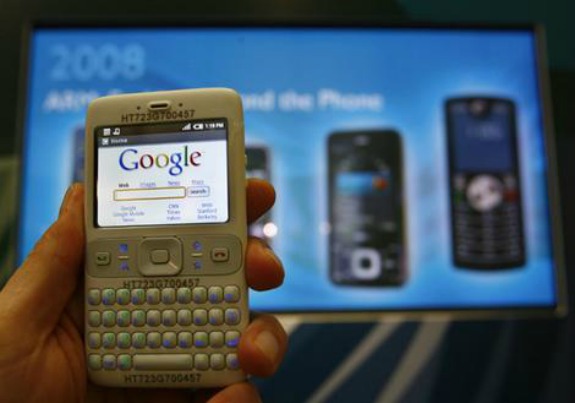 More and more people are now using the web primarily on a smart phone or tablet. If your website is mangled or the text is too small to read, they're not going to stay – they'll find another site that is mobile friendly.
You can make sure your site is mobile friendly by using a responsive WordPress theme, but don't get lazy about testing. Use a tool like MobileTest.me to see what it looks like on different devices.
What about the Reduce Bounce Rate WordPress Plugin?
If you've googled the terms WordPress and reduce bounce rate together, you've probably come across this plugin that claims to magically reduce your bounce rate. Does it work? Probably, however if you read the description you'll see that this is achieved on a technicality rather than making real changes.
It doesn't actually make people stay on your site any longer but it will affect your figures in Analytics, so whether it will be useful to you, really depends on why you want to reduce your bounce rate. If your website needs to meet a certain bounce rate for some reason, then you may find this tool useful.
Content is King and so is the User
Don't get too hung up on bounce rate as like any metric of website success, it can't be studied in isolation.
As long as you concentrate on producing great content that provides value and treat your users like kings, you can't really go wrong.
Photo credits: wwarby / golbenge (골뱅이) / publik16