According to Statista, 33.4% of the total share of traffic comes from mobile devices and it's increasing rapidly.
One of the most important things you need to do to grow your site's viewership is mobile-optimize your website. This simple mobile marketing strategy goes a long way in delivering value to your visitors by providing them with an improved browsing experience.
With this mind, I'll run the rule over seven absolutely fantastic WordPress plugins that you can use to make your site mobile responsive.
Let's get started.

The WPtouch Mobile Plugin is a lightweight mobile site plugin for WordPress which allows users to easily create a mobile responsive site. With its wide range of customization options and settings, you'll be able to make your site look exactly how you want it to. The plugin also comes with an elegant theme to help you get started.
When a visitor accesses your website from a mobile device, the WPtouch Mobile Plugin automatically displays a mobile-optimized version of your site to them. This means that you'll essentially have two versions of your website ready to go at all times.
The WPtouch Mobile Plugin features an intuitive user-interface which makes it easy to use for all kinds of users regardless of their technical expertise. In fact, most users who are new to WordPress report that the WPtouch Mobile Plugin is a well-coded solution that offers a premium quality user experience.
WPtouch Mobile Plugin passes on the Google Mobile test which adds to its popularity among webmasters. The free version is incredibly easy to come to grips with and when you're prepared to take things further, you can upgrade to the pro version for even more advanced functionality. With the premium version, users can add advertising to their site's mobile version and potentially increase revenue through clicks. The premium version ships with a ton of niche-specific, mobile-optimized themes to help users setup a flawless mobile site in minutes.
The plugin isn't just loaded with amazing features; it also comes with support from the developers through the WordPress forums. For even more information, users can check out the plugin's comprehensive, mobile-friendly guide to get started. The WPtouch Mobile Plugin is truly one of the best (and most downloaded) mobile site plugin out there that offers great value to both webmasters and their site's visitors.

The Any Mobile Theme Switcher plugin is an appropriately named WordPress solution for creating mobile-optimized sites. The plugin works by detecting the mobile browser of the device that's trying to open your website and displays a theme accordingly based on the pre-set options. This simple, intuitive plugin can help you create a fully mobile responsive site effortlessly.
The plugin offers a ton of settings for the user to navigate through once they've installed and activated it. Users can select a different theme to display for different mobile devices and browsers. The plugin can detect iPhones, iPods, Palm OS, Android, Android Tab, Windows Mobile, Blackberry, and Opera Mini from the get-go. This standout feature makes it so webmasters can apply the settings once and not have to worry about them ever again.
The free version of the Any Mobile Theme Switcher plugin doesn't have a ton of features on offer but it's a great way to kickstart things. The pro version of the plugin works seamlessly with the W3 Total Cache plugin and serves separate homepages to different mobile devices. In addition to all of this, it also comes with integrated QR code for easy mobile bookmarking.
User reviews suggest that most webmasters were impressed with its sub-theme feature saying that their visitors were easily able to access their website. If you're looking for a simple mobile-optimization plugin to make your site mobile responsive then Any Mobile Theme Switcher is definitely worth trying out.
Those of you who are new to WordPress won't have any difficulty setting this plugin up and getting started with it. If, however, you do encounter any problems then the developers behind the scenes offer support through the WordPress forums. With this plugin, your site's mobile visitors will thank you for catering to their browsing needs!

Unlike most other plugins on our list, the WordPress Mobile Pack enables users to…
Go beyond responsiveness…Appify your blog!
The all new WordPress Mobile Pack plugin allows webmasters to package their existing content into a mobile web application that's compatible across different platforms. This plugin is targeted specifically at bloggers, content curators, and publishers to help them appify the content of their blog without actually creating a mobile app.
After mobile-optimizing your WordPress site with this plugin, your site will look and feel like a mobile app but in actuality, users will still be accessing it from their mobile browsers. The WordPress Mobile Pack plugin gives you the best of both worlds with this one of a kind solution.
The plugin supports all major browsers including Safari, Google Chrome, Android-native browsers, Internet Explorer 10, and Firefox. One of the best features of WordPress Mobile Pack is that it makes creating your site mobile responsive a hassle-free process. You won't have to hire a developer or mess around with complicated code yourself.
Another amazing feature this plugin offers is that it creates a mobile-optimized web browsing experience for your site's visitors that's similar to an app browsing experience. This way, you won't have to break the bank to create a designated app for your site. In addition to recognizing the device and the browser users employ to access your site, the plugin is also sensitive to the orientation of their device. Whether they have their mobile device in portrait mode or landscape mode, your site will completely morph to fit their site optimally.
The plugin's customization options extend to its appearance. WordPress Mobile Pack ships with 6 different theme options that you can alternative between to give your site's viewership a memorable mobile browsing experience. It also allows you to personalize the theme by changing its color palette, typography, and page elements to better fit your business' brand.
4. WordPress Mobile Detector (discontinued)

WordPress Mobile Detector empowers webmasters to create a fully mobile responsive website version of their WordPress site without having to code a single line. It lets you mobilize your site for all of the major mobile devices including iPhone, Android, iPad, and Windows devices. The plugin works by detecting which mobile device your visitors are using to access your site and then displays a custom, the mobile compatible theme to enhance their browsing experience.
Though this plugin isn't the most popular mobile website app out there for WordPress, it certainly has the right set of features in place to help you get started. It's intuitive, user-friendly interface is easy to understand and navigate through. Regardless of how tech savvy you are, you won't have any trouble setting up this plugin on your site.
The standout feature available with the WordPress Mobile Detector plugin is that it caters to both smartphones and standard mobile devices by having an optimized theme ready for both. The plugin also ships with a plethora of advanced features such as image resizing, formatting content, and mobile statistics that will skyrocket the value your site delivers.
The WordPress Mobile Detector plugin comes with a built-in theme editor that is fully interactive to the core. Webmasters and web designers can make the most of this theme editor to create a custom mobile-optimized theme for their site's mobile responsive version or edit one of the many pre-built themes. The plugin ships with 11 mobile themes which are performance optimized to load blazingly fast and provide an efficient browsing experience. The plugin has themes for all kinds of WordPress sites – blogs, business sites, corporate sites, and even online stores.
Users can download the WordPress Mobile Detector for free from the WordPress plugin repository to get started. When you're ready to take things to the next level then the plugin also has a premium version which offers advanced options in addition to a live preview feature.

WP Mobile Edition is an all-out mobile site plugin for WordPress that has all the right features to help you create a responsive site for your mobile visitors. According to the developers, it is a complete toolkit that comes with a mobile switcher and several different theme options right out of the box. The WP Mobile Edition plugin is fully optimized to deliver exceptional performance to your site's viewership.
The plugin is compatible with iPhones, Android devices, and Windows phones. It features an intuitive and easy to use interface which allows webmasters to fully customize their mobile site without having to code a single line. This saves you from having to break the bank or hire a developer to get the job done. The two main standout features are the mobile switcher functionality and the standard mobile theme.
Mobile switcher automatically detects which device your visitors have and loads either the standard desktop theme or a mobile theme, accordingly. Unlike some other plugins on our list, WP Mobile Edition isn't incredibly flexible. Users can only select a single mobile theme to be displayed to mobile users. This essentially means that your visitors will see the same mobile page regardless of which mobile device they have. In some cases, this is much better as it works towards building brand recognition among your site's viewership and saves you from having to design multiple mobile themes for different mobile devices.
Another useful feature on offer with the WP Mobile Edition plugin is that it allows your site's visitors to manually switch between the desktop theme and the mobile theme if they'd like. This lightweight plugin ships with a wide-range of theme customization options right out of the box. Overall, it's an incredible feature-rich plugin and it's worth a shot for anyone who would like full control over their site's mobile version.

Just like any other mobile site plugin, Mobile Smart also works by detecting which device your visitors are using to open your site from their mobile browser and displays an optimized theme if it's a mobile device. That said, the plugin also add template tags to help you out which is a feature that's unique to this powerful plugin.
Mobile Smart is a powerful WordPress plugin that allows web developers to set up a truly smart mobile-optimized browsing experience for their viewership. The plugin doesn't only differentiate between mobile devices and desktop devices but it can also detect which tier of mobile device your site's visitors are using. Different mobile tiers include touch, smartphones, and tablets.
By leveraging this mobile tier detection functionality, users can allow conditional content inclusion. For instance, it's much easier for viewers accessing your site from a tablet to view sidebars as opposed to smartphone users. So you go into the plugin's settings and configure it so sidebars appear to visitors who use tablets. This functionality is easy to implement and requires minimal programming knowledge. All you really have to do is use the CSS selectors and you're good to go.
The plugin also features image transcoding which basically re-scales larger sized images to fit easily on devices with smaller screen sizes. Mobile Smart supports mobile traffic from iPhone, iPad, Android, Blackberry, Windows phone, and Symbian devices. The plugin also has a pro version available with additional features.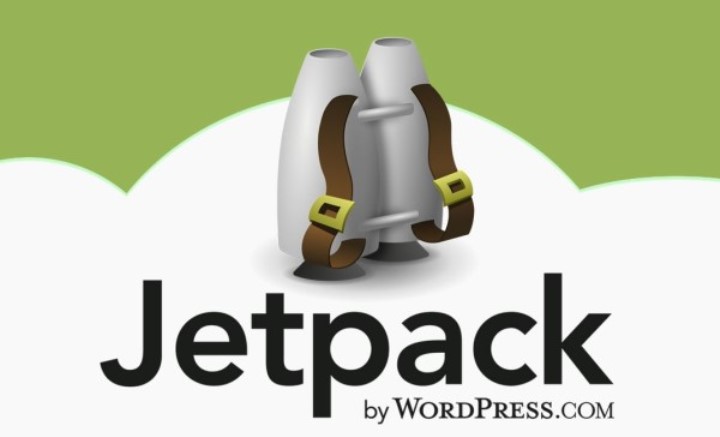 The last plugin on our list is Jetpack's Mobile Theme which is one of the simplest tools you can use to create a mobile version of your WordPress site. If you're not technically inclined then Mobile Theme is a great way to set up your mobile-optimized site – it'll only take a few minutes!
The plugin doesn't offer a ton of functionality. Once you have it set up and ready to go, you can select from two customization options and choose whether you'd like to display featured images and excerpts on the mobile version or not. Once your mobile-optimized site is created, your visitors can choose whether they'd like to view the mobile version or desktop version. An option is displayed on the screen to allow users to switch between them.
Wrapping It Up
Mobile-optimized websites are a must-have to cater to the growing percentages of mobile users.
Site owners who don't account for mobile visitors can potentially end up experiencing a significant loss in conversions and sales. In this article, we covered some of the best mobile site plugins to help you get started with making your WordPress site mobile responsive. All of the plugins on our list are free (and some of them come with premium versions) so we encourage you to try them out for yourself.
We hope you found the best mobile plugin for your site. You may also want to see our post on 20 Best WordPress themes.
Which mobile site plugins have you tested out? How was your experience using them? We'd love to hear from you so get in touch by commenting below!