Social networking is no less a revolutionary phenomenon and perhaps the biggest boon of 21st century. Distances have blurred and the whole world has come into your hands, literally as well as metaphorically.
Your mobile device is your window to the world as you can access and connect with people in all parts of the world. Now this is really amazing and super beneficial. You can not only make friends but also resolve doubts, get answers to your queries and this is happening in a big way on online forums and communities.
There are lots of community sites out there where you can register and get all your questions answered. If you want, you can also create such a site with the help of BuddyPress WordPress themes.
BuddyPress is the best community plugin and goes great with WordPress. You can have your forum ready in simple steps as the templates are pre-loaded with necessary attributes and features. You do not need to get your hands dirty with any kind of coding and things will fall in place automatically.
Boss ($129)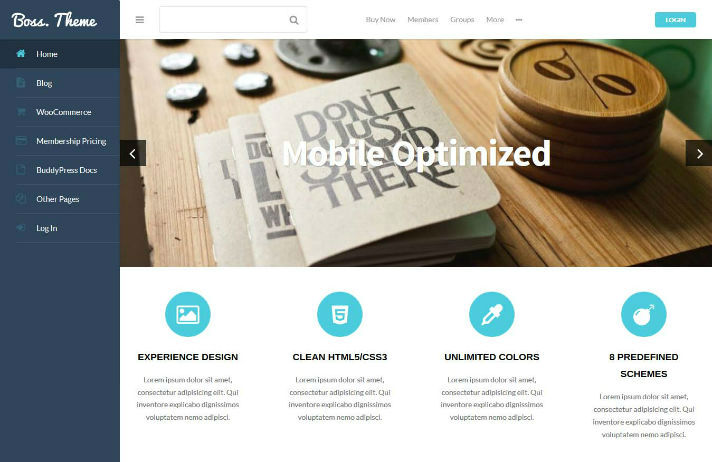 Boss is a community focused WordPress created by the BuddyBoss team and is available for download at $129. Blended well with the community plugin BuddyPress, it knows how to make your audience and users feel at home.
The template has got elegant design, different color schemes, simple sharing options, customized widgets, and lots more. It is very well-designed and makes all the efforts to give you first rate service. You only need to install it and then every requisite step follows suit.
The theme also integrates with PaidMembershipsPro, WooCommerce, Sensei, Learndash, Gravity Forms, and more. This gives you plenty of options on what type of site you can build with Boss Theme.
Buddy ($63)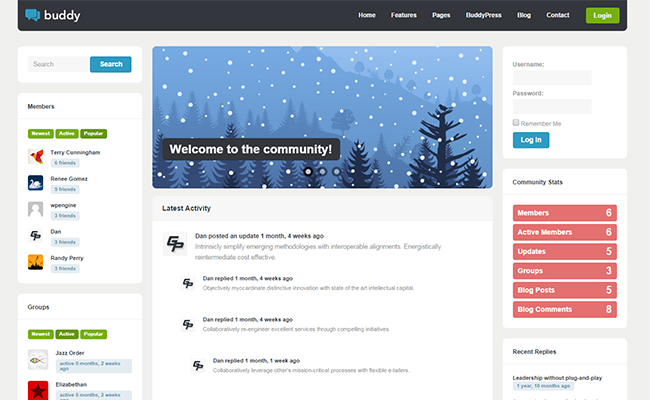 Ready to be wrapped around various kinds of segments, Buddy is a beautiful theme based on BuddyPress. It is professional, easy-to-use and focused on results. The theme knows its way around BuddyPress and you can build a bright and bubbling community in very less time.
It is loaded with all kinds of modern features such as responsive layout, retina display, skin manager, powerful shortcodes, translation readiness, SEO optimization and much more. It is well aligned with the needs and requirements of modern WordPress users and serves them with great devotion and dedication.
Gratitude ($47)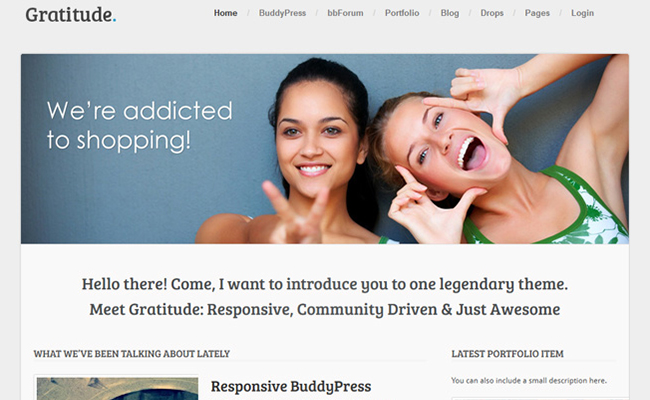 This is a very delightful BuddyPress WordPress theme that will easily bring your community site into the limelight. Gratitude gets you going immediately after you activate it.
The theme gives your users every chance to interact, express, connect, update and keep in touch with other community members. It is buzzing with modern features and very focused on user experience. You can also give it an individualized flavor, if you want, and get things ordered according to your choice.
Sweet Date ($58)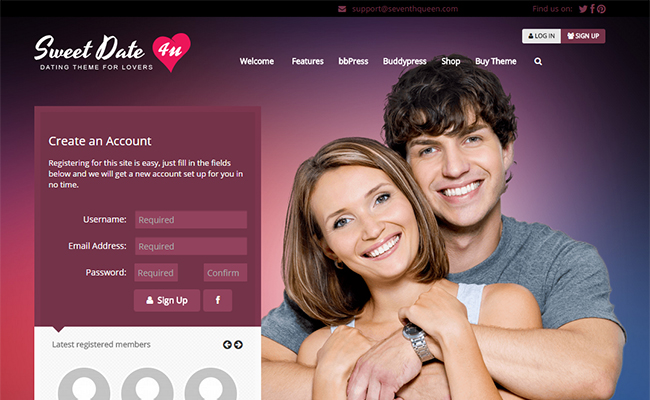 Radiating a romantic aura, Sweet Date is a cool dating theme well connected with BuddyPress. It is very smart and helps you build an active community of loving souls in search of friendly partners.
The template lets your users create profiles, view their compatibility through a unique matching system, get friend requests, post messages and do all those things that they desire.
It is also packed with latest features such as AJAX instant search, powerful admin panel, Revolution Slider, etc. You will find it very compatible and can easily get started as soon as the installation is over.
Plexus ($58)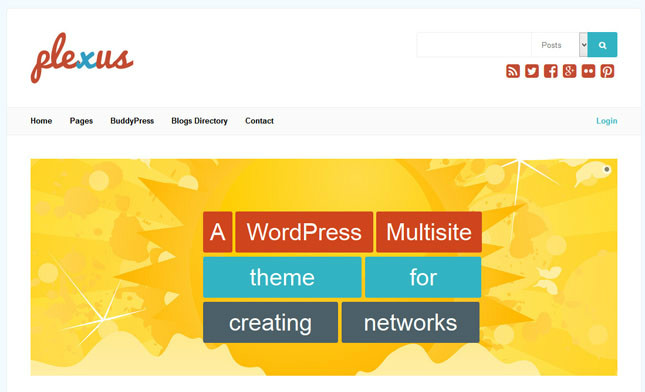 An outcome of intensive efforts and extensive research, Plexus is a very active and lively forum/community theme. Based on a magazine style layout, it knows how to get into the good books of search engines and audience.
It is completely familiar with BuddyPress and creates a strong social platform in record time. The template comes with multiple category layouts, post templates, responsive design, shortcodes, and lots of other features.
BuddyBoss Theme ($55)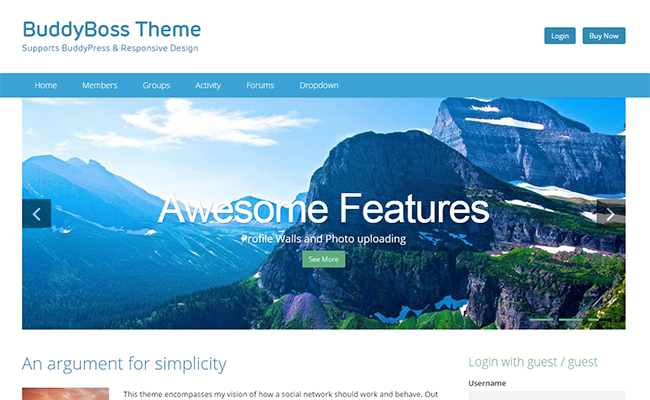 If you are looking forward to create a modern social network then BuddyBoss is your best bet. This BuddyPress WordPress theme is like a cousin brother of the community plugin and gives you great support to create your personalized social network.
With it, you get unlimited colors, advanced typography options, retina display, translation readiness, numerous widget areas, Font Awesome icon integration, etc. Not only this, if you want you can also extend the functionality of the template with other plugins.
The template is supremely customizable and leaves ample room for your own creativity and style.
Cinematix ($58)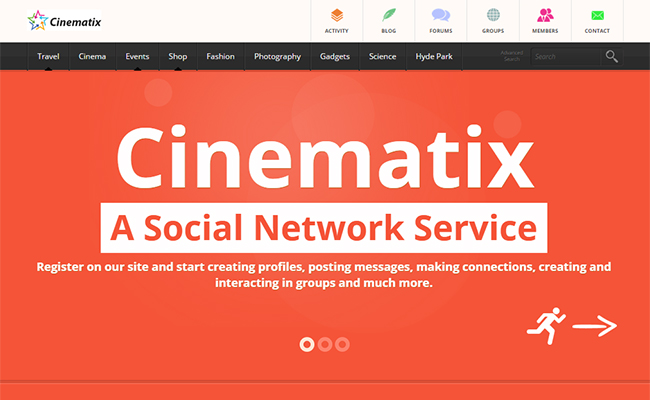 Social networking has caught the imagination of all kinds of people and organizations. It would not be wrong to say that it is the need of the hour and if you are looking to create an online community then Cinematix is the best solution.
The template gives you a readymade solution to build your social networking platform. Whether you are a small NGO or a full-fledged company, you can create a full-fledged site in less time. The template understands the nuances of BuddyPress and the plugin finds best reflection here.
Briefcase Pro ($39)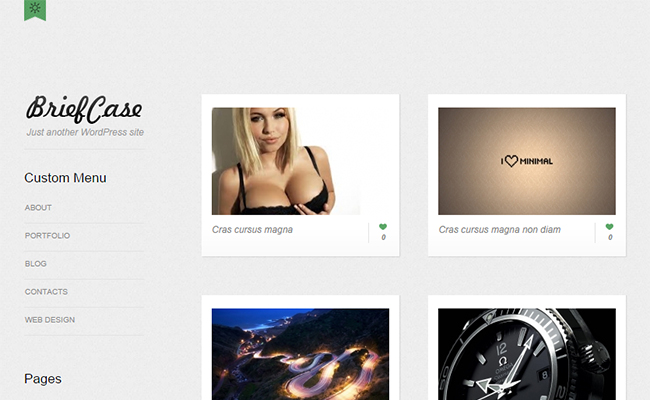 A powerful BuddyPress powered portfolio theme, Briefcase Pro is a very modern WordPress theme. It is based on the minimalist approach and gives you lots of unique features and customization options. It is also super quick and builds up your site in minutes.
The template takes you on a joy ride with its BuddyPress integration and gives you all the tools to build a brilliant social platform. You can easily build a forum around your site and get people talking.
PowerMag ($58)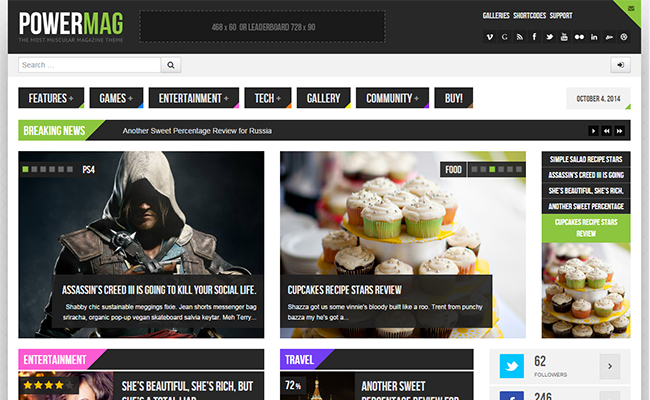 A groovy magazine/reviews theme, PowerMag is a BuddyPress ready WordPress theme. It is very feature-rich and highly flexible.
You can easily mould things to suit your taste and that too in simple steps. As far as building the online community goes, it does not take much long. Just get the template installed and you can lay the foundation stone immediately afterwards.
Mingle ($63)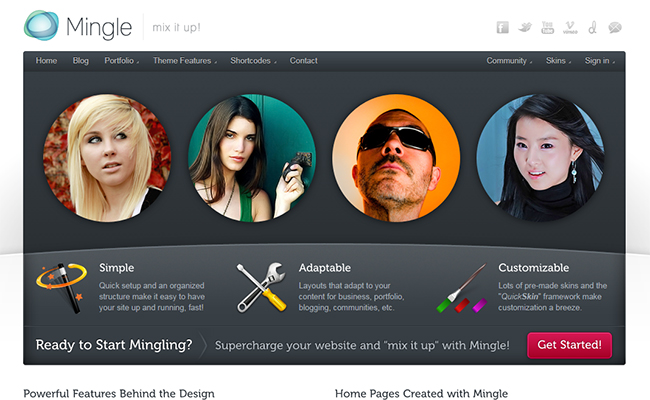 Mingle is a very well-named theme that you can use as a platform to create a competent community site where people can communicate freely. The theme is finely integrated with BuddyPress and offers a lot of free hand to style things in your way.
It can serve various purposes and comes loaded with retina display, Visual Composer, responsive design, contact form 7 integration, and many other useful features. What is more, it is fully reliable and enjoys a large customer base. And last but not the least, the template is super affordable.
Astron ($49)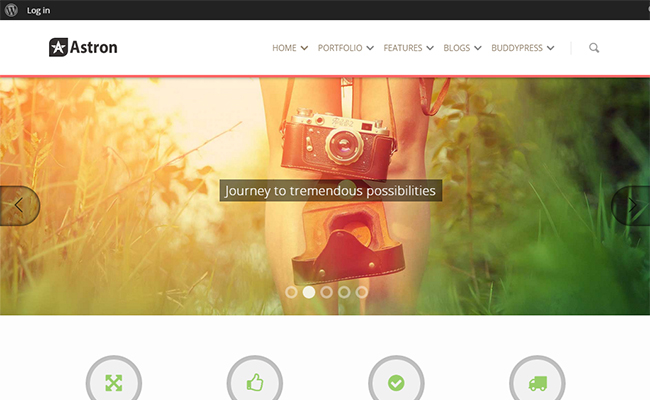 Made by MojoThemes, Astron comes with great ability to qualify as your dream theme. It is ideal for serving different purposes and also well connected with BuddyPress.
The template is a powerhouse of features and they include the sought-after full screen parallax slideshow, SEO optimized coding and many others. It is also super easy to use and very intuitive. You will not need any external help and things will fall in place automatically. You are only supposed to install Astron and get on with your work.
Flix ($63)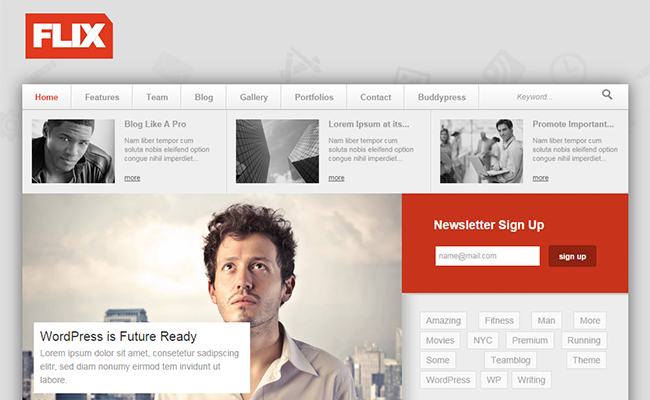 If you want to set up a blog where various writers may contribute then Flix is the right choice for you. This BuddyPress enabled template has been designed for team blogging and comes with a rich list of modern and useful features.
It offers you numerous styling tools and there is also a shortcodes builder that gives you quick results. It is very fast loading gives best highlight to your authors. Flix is a fully formidable theme and you will enjoy working with it thoroughly.
BP Magic ($20)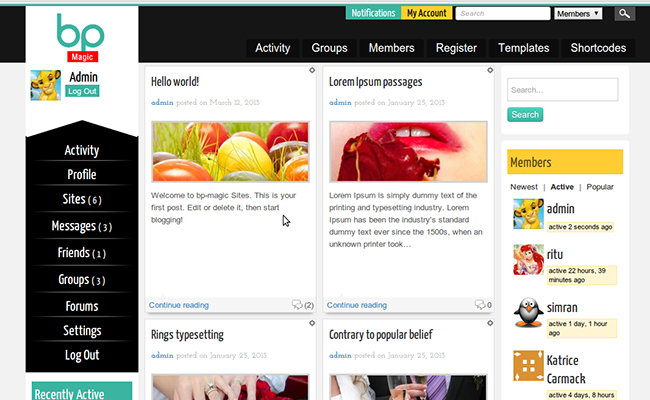 Tailor made for the BuddyPress community, BP Magic is a very smart and solid theme. It is very well coded and makes use of HTML5 and CSS3. The template offers you beautiful design and many designing options so that you can create a catchy web platform.
It is very active and caters to all your needs and requirements for social networking. The users can create groups, post messages, connect with fellow members and do all that they expect to do in a forum or community.
CommunityJunction ($63)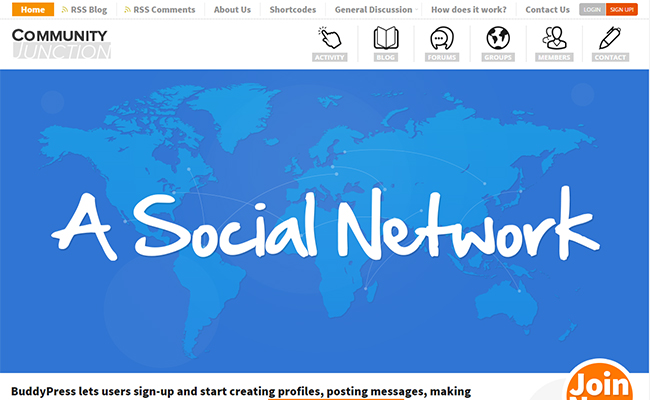 CommunityJunction is a perfect BuddyPress theme for creating great social profiles. It is even compatible with woocommerce so let your cash registers ringing.
It has a wide layout and responsive design. It has 40 different pages that let you to create an unique website. It is widget ready and stylish too.
KLEO ($63)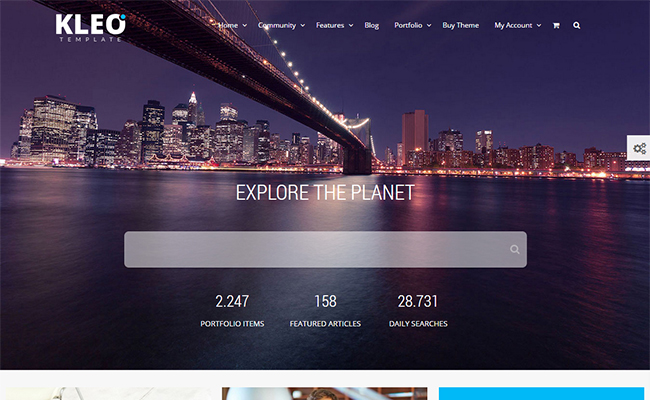 BuddyPress finds the best expression in KLEO. This premium responsive WordPress theme is ideal for creating any kind of forum/community website, whether it is related with the members of your company or any informal group.
The template understands the finer details of social networking and comes with all the necessary tools. It is very popular among users and has been going great guns since its release. You can certainly put your confidence in it and are sure to reap rocking results.
DynamiX ($58)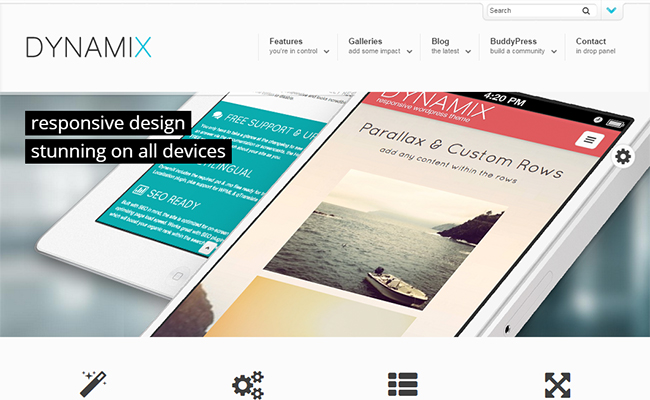 Dynamix is a dynamic theme with complete features for all kinds of sites, be it business, blog or BuddyPress powered community platform. It is very well-designed and its attributes include unlimited color skins, retina graphics, Gallery Media Manager, Visual Page Builder and many more things.
It is very well acquainted with the functionality of BuddyPress and keeps your community/forum in high spirits, always and ever. You can easily reach out to many people and get them to join your web platform. Just have a look at its DNA and you will find out for yourself.
Made ($58)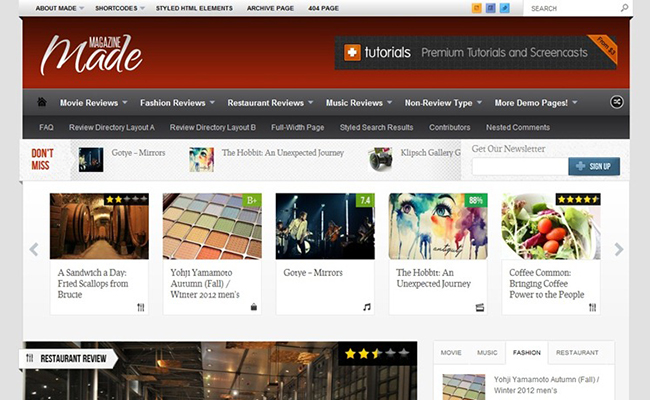 This is a magazine based review theme that comes with complete ability to integrate BuddyPress in its body. Made is very easy to operate and gives you great deal of freedom to customize things in your way. With it, your ranking and traffic can easily skyrocket.
The theme is well-coded and loads lightning fast, giving your viewers quick results and that too of their liking. Made is a must-have for all of you who are focused on your audience. Do try it once.
BP Mag ($25)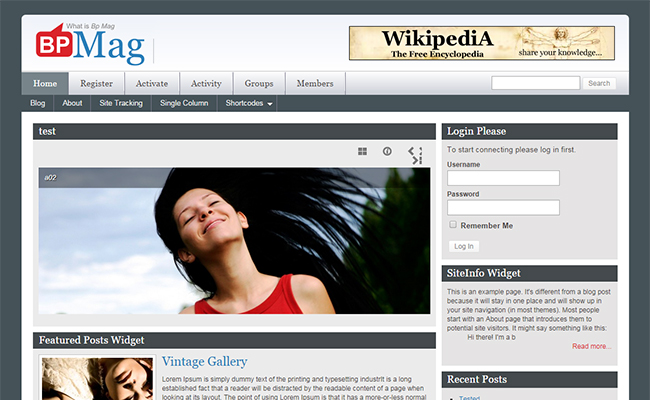 A contemporary and cool WordPress theme, BP Mag is very well structured and nicely coded. It carries a host of powerful and smart features that will build your active community/forum as per your style.
The template is well connected with BuddyPress and leaves no stone unturned to unravel its maximum potential. You are only expected to get it installed and everything else will happen in autopilot mode. So, take the demo and get it fast.
Klein ($58)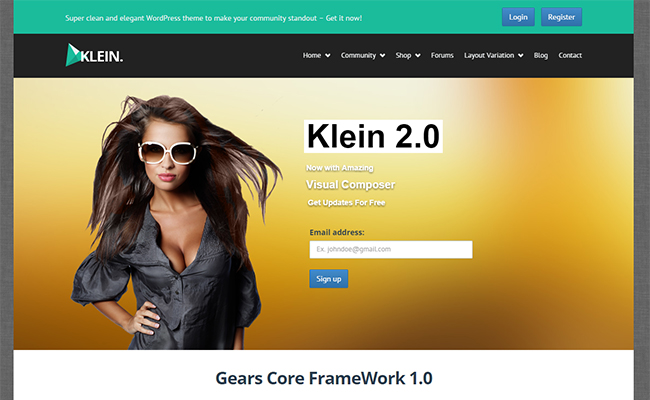 A cool and competent community theme, Klein brings the best of BuddyPress at your doors. The theme gives your users a very vibrant platform and they will love every moment they get to spend at your site. They can easily create profiles, post messages, build connections and do all the things that you can do on a forum/community.
This template has got loads of contemporary features and it does not lack in any aspect. Klein is your safest bet and sure to wield wonderful results.
Ultimate ($49)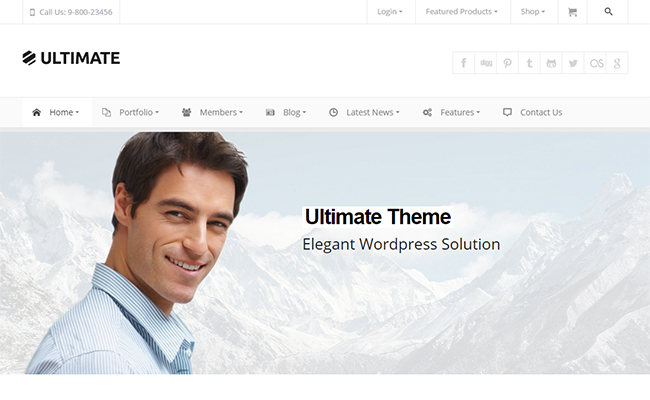 Ultimate can serve several purposes as it is loaded with all the modern features. It is ideal for a BuddyPress site and you can easily create a brilliant forum/community site.
The theme is based on the minimal approach and keeps all the focus on performance and great user experience. It is also easy-to-use and you will never face any problem. Take the demo and you will find it for yourself.
Salient ($58)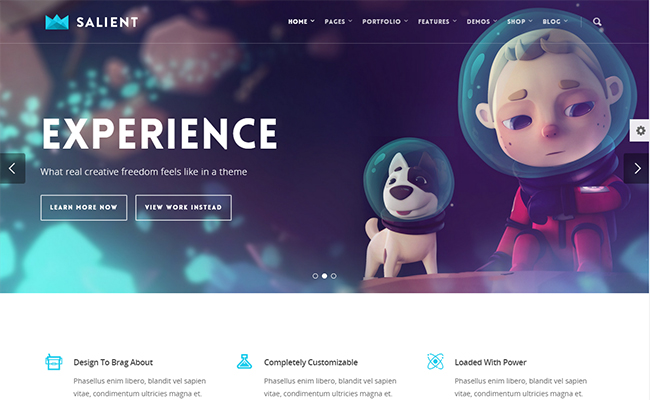 Like its name, Salient is a very striking theme and it will easily bring you into the limelight. It has got the best of features and has sold thousands of copies since its release. You will find it very compatible and the theme will provide you every tool needed to reach the heights of success.
Salient is like its blood brother and the theme connects with it perfectly. You can easily create your cool community and get into the good books of every user.
Free BuddyPress Themes
x2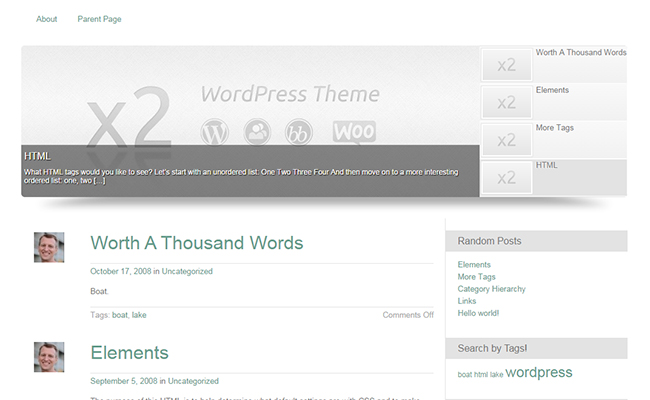 Who does not like freebies? Everyone does and x2 is one such free template that you will love to explore. Teeming with features, it never makes you feel as though you are working with a free theme.
It can easily blend with BuddyPress and give you your dream forum site. You can also customize it to suit your personal needs.
Make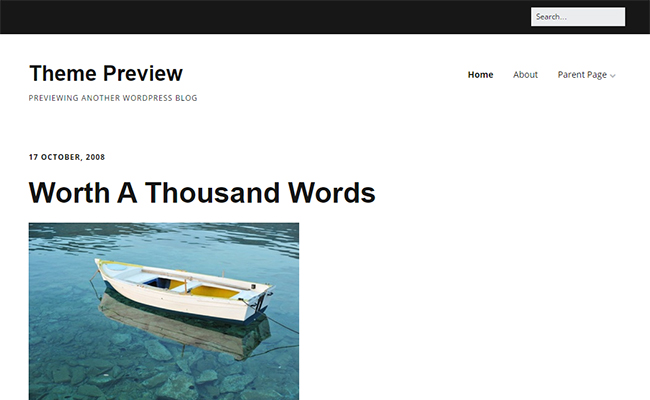 A multipurpose theme, Make will easily make you a fan of its features and performance. This free theme is very smart and you can easily get it integrated with BuddyPress, the most popular community plugin.
It has got all the other modern features that are needed to make your distinct mark. It gives you complete freedom to devise things as per your style and you will love it absolutely.
FirmaSite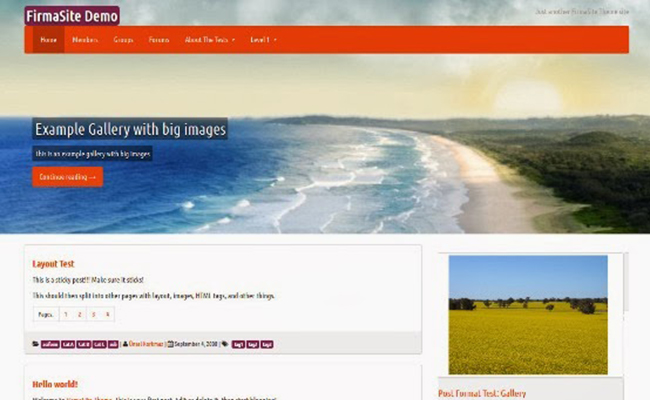 Backed by a powerhouse of modern features, Firmasite is a fabulous theme available for free. It is very friendly with BuddyPress and provides you all the raw material to build a modern community/forum web platform.
It is built on Twitter Bootstrap and also makes use of CSS. The attributes of the template are totally sufficient to serve your purpose. Just take the demo and you will also fall in love with Firmasite.
Final Thoughts
There is no dearth of BudddyPress themes that we come across everyday but segregating the best out of rest is necessary. That's why we have done our best to bring out only the best ones for you. Please feel free to share the link of any BuddyPress theme you think is worth sharing. We would love to hear from you.