Many website owners disregard 404 errors claiming them to be a harmless issue. However, it can actually affect your website negatively in many different ways.
On one hand, it will cost you many of your potential customers who will exit your website after discovering a 404 page and, more importantly, it could also cost you valuable backlinks and lots of traffic as well.
Don't make the mistake of ignoring 404 errors. You can easily leverage those 404 pages to redirect more visitors to your homepage. In fact, you can do this using a plugin in just three steps. We'll show you how it's done.
What Is A 404 Error?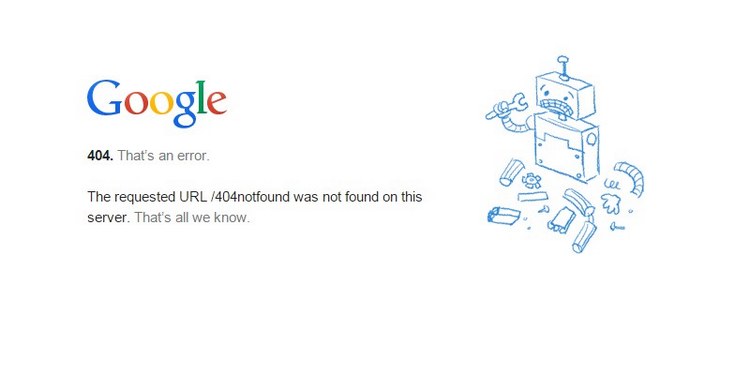 First, let's take a closer look and see what a 404 error really is about.
A 404 error is one of the most common errors that you'll encounter when browsing the Internet. In fact, this error is so common that websites use custom designed 404 pages to show whenever a visitor encounter this error.
404 is a common HTTP status code that shows to you when a webpage or a URL you've tried to visit can't be found on the website or its server.
For example, if a website links to one of your blog posts but misspells the URL, then all the visitors who click on that link will be presented with your website's 404-page instead of the actual blog post.
According to Google, 404 errors don't have any negative impact on your search rankings. However, it's still worth fixing if you don't want to lose your website traffic.
What Causes 404 Errors?
There can be many causes behind 404 errors. As we've mentioned earlier, it could be caused by a misspelled URL or caused by visitors who type wrong URLs into the browser.
Losing your website content during a server malfunction or a website transfer could also cause 404 errors.
However, the most common cause is a mistake you make when updating your old blog posts. When you want to update the title of an old blog post, you usually have to also change the URL of the blog post. This means all the visitors who click on the old URL from Google search results or a link on a social network will only see a 404 error.
You can only fix this by redirecting the old URL to the new URL.
Note: To see if your website has any 404 errors, login to your Google Webmaster Tools account and check for crawl errors.
Best Redirection Plugins
There are several different 404 redirection plugins available on WordPress. Here are a few of the best plugins you can use.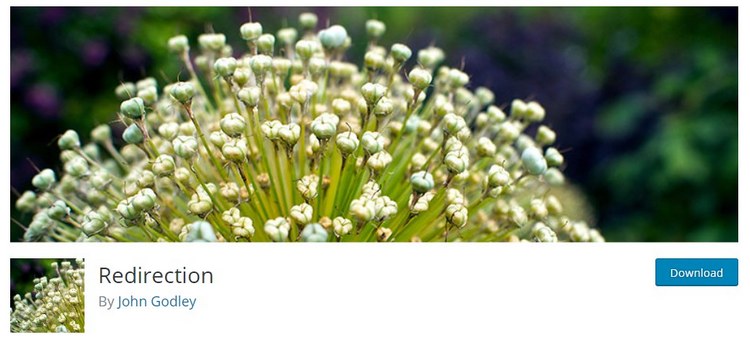 With more than 1 million active installs, Redirection is one of the most popular 404 redirect plugins on WordPress. This plugin is free, simple, and works like a charm. The plugin allows you to easily redirect the traffic from broken links to new URLs. And it also has several other conditional redirection methods like redirecting users who use certain types of browsers.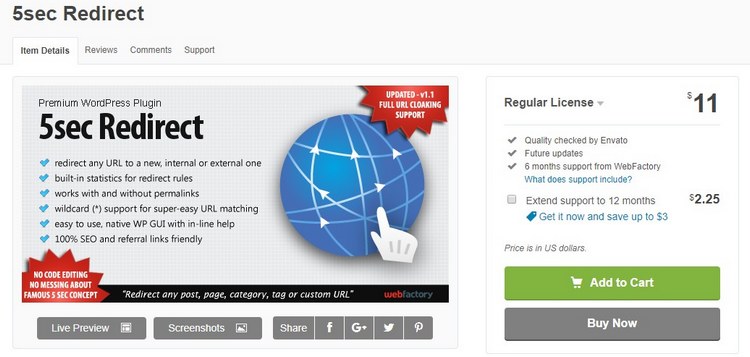 5sec Redirect is a premium plugin that's more suitable for advanced users. In addition to redirecting broken links, the plugin is capable of many other functions like URL cloaking, statistics on redirects, and the ability to work with or without permalinks.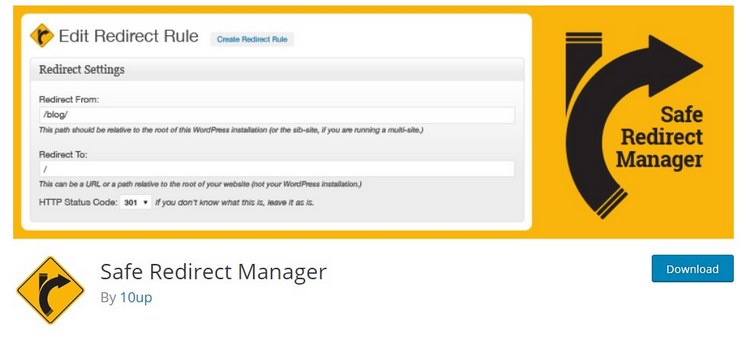 Safe Redirect Manager is yet another popular free redirection plugin on WordPress. This plugin comes with an extremely simplified user interface that makes creating a redirect very easy. This makes the plugin best for complete beginners. It even lets you choose the type of HTTP status code as well.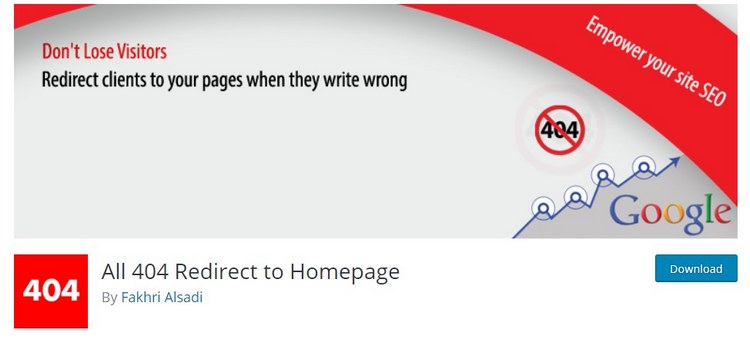 This redirection plugin is quite different from the other plugins available on WordPress. Instead of manually creating redirects for individual URLs, this plugin allows you to redirect all the 404 pages to your homepage. This means anyone who encounters a broken link on your website will be redirected back to your homepage instead of showing them the default 404 error page.
How To Redirect 404 Pages To Homepage
Having a 404 error page is an important part of website SEO and user experience. Even Google crawlers require the 404 error pages to identify when it discovers a broken link or missing content.
We recommend that you use this strategy to redirect all 404 pages to homepage only if you have lots of 404 error pages that could cost you valuable visitors. If you only have a handful of missing pages, consider recreating the content and redirecting broken links to those pages individually.
Step 1: Install 'All 404 Redirect to Homepage' Plugin
To redirect all the 404 visitors back to your homepage, we're going to use the free plugin All 404 Redirect to Homepage. Here's how to set it up.
First, login to your WordPress admin dashboard.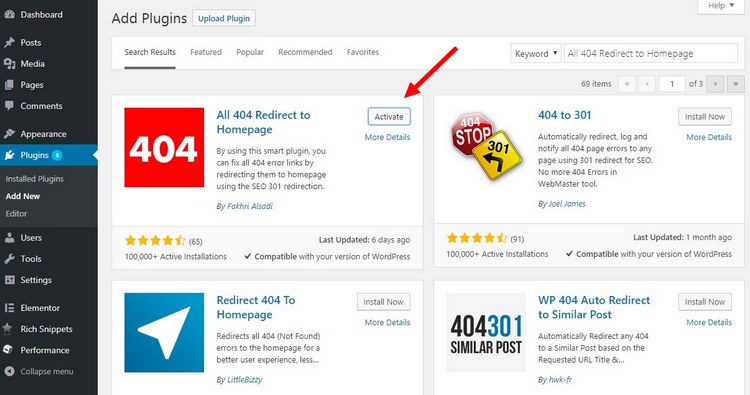 Then go to Plugins >> Add New and search for the All 404 Redirect to Homepage plugin.
Click Install and then Activate to enable the plugin.
If you have a caching plugin installed, purge the cache for the plugin to function properly
Step 2: Customize The Plugin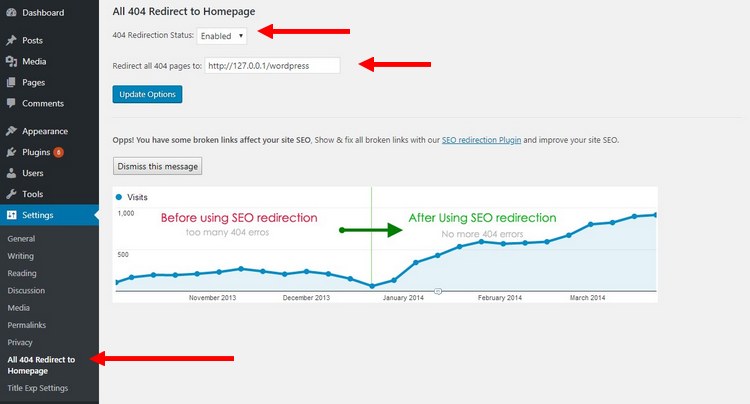 To enable the plugin, go to Settings >> All 404 Redirect to Homepage settings page.
Then set the 404 Redirection Status to Enabled.
Enter the URL of your homepage in the Redirect all 404 pages to section to redirect all 404 pages to your homepage.
Click on Update Options button to save the changes.
That's it!
Step 3: Test The Plugin
To see if the plugin works, you can do a test by entering a wrong URL into the browser.
For example, you can type some dummy text at the end of your website URL (eg: www.yourwebsite.com/dummytext) and then hit Enter.
If it redirects you to the homepage of your website, then the plugin is working.
Wrapping Up
This is one of the many benefits of using WordPress. The platform offers you many ways to leverage things like 404 errors and fixing broken links to your advantage. Hopefully, you'll be able to use this guide to make the most of your website traffic and generate many extra sales.