Over the last few years, Bitcoin has seen a surge in popularity. Even though it's sometimes associated with scammers and deemed a currency for less than honorable dealings, there are some who enjoy the notion of anonymity it brings while shopping online.
Whether you personally agree with the idea behind Bitcoin or not, when you take into account that its userbase has grown considerably in the last four years as well as the fact that online shopping is on the rise, it only makes sense to consider enabling Bitcoin payments on your site.
Thankfully, WordPress doesn't fall short when it comes to Bitcoin integration with your WordPress website. In today's post, we'll take a look at Bitcoin's history, its benefits, and discuss plugins that will help you accept Bitcoin payments.
Brief History of BitCoin
Bitcoin was created in 2009 by Satoshi Nakamoto. However, it's worth mentioning that the true identity of Bitcoin's creator is not known and the above name is his pseudonym.
A bitcoin is created through a process called mining bitcoins in which a computer in a P2P network solves a specific mathematical task. There is a limit imposed on the total number of bitcoins that can be created. The mathematical tasks get progressively harder as more and more bitcoins are created. Current estimates project that the number of possible bitcoins is limited to 21 million while the current exchange rate shows that one bitcoin is worth $4,736.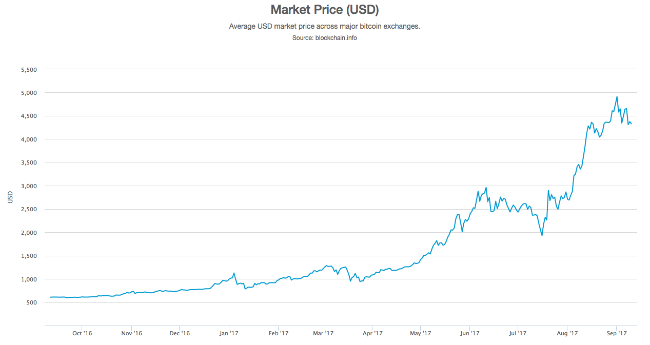 Benefits of BitCoin
Regardless of its negative associations, Bitcoin is a viable payment method. While it certainly isn't a mainstream currency, Bitcoin comes with several benefits that make it an attractive option for both the consumers and the online merchants.
Here are some of the main benefits that make Bitcoin an attractive option:
Digital – Bitcoin is a cryptocurrency or a digital currency that doesn't require a third-party banking entity to process the transaction. It's completely peer-to-peer and organized with the help of a blockchain. In essence, blockchain is a ledger of sorts that keeps a secure and somewhat anonymous record of all transactions.
Secure – unlike regular currency and purchases made with credit cards, payments made with Bitcoin don't require personal information such as names, credit card numbers, addresses, and similar information. Bitcoins do need to be linked to one person, however, no sensitive information is revealed during the transaction. This is a great benefit for anyone who is concerned about their privacy and entering sensitive details during the online checkout process.
Simple to use – Bitcoins are stored in a digital bitcoin wallet which can be used on any site that accepts bitcoins. From a consumer's perspective, they don't have to worry about whether your store accepts their credit card or not. From a business owner's perspective, you no longer have to fear losing customers because you don't accept all credit cards in existence.
Lower costs – in most cases, Bitcoin transactions involve significantly lower processing fees and in some cases, there are no fees to begin with.
Instant availability – unlike credit cards or bank-to-bank transfers, Bitcoin funds are immediately available after the transaction is complete.
Lower fraud risk – every bitcoin comes with a hexadecimal code which is difficult to crack. That means transactions or wallets cannot be hacked easily. It's also worth mentioning that transactions aren't reversible which reduces the possibility of fraudulent payments.
However, there are some drawbacks associated with Bitcoin and cryptocurrency in general.
Irreversible transactions – as mentioned above, all Bitcoin transactions are final, making it near impossible to issue a refund. If your business does rely on customer satisfaction and refunds are a necessity, then Bitcoin may not be worth the hassle.
No central governing body – Bitcoin is not governed by a bank or any financial institution for that matter. In essence, this means that the value of a Bitcoin is completely dependent on its users.
Volatile exchange rate – finally, keep in mind that because of the decentralization of the currency, the value of Bitcoin fluctuates constantly. Currently, one Bitcoin is worth $4,376, however, just a year ago one Bitcoin was worth $454.
The main takeaway from this is that you shouldn't replace the payment methods you currently accept and switch to Bitcoin exclusively. Rather, integrate Bitcoin with existing options and offer your customers an additional way to pay for your goods and services.
What You'll Need to Accept BitCoin Payments
Before diving into the plugins, it's worth mentioning that you will need a Bitcoin wallet to start accepting Bitcoins. Think of Bitcoin wallets like digital bank accounts. When a transaction occurs, Bitcoins received are placed into the wallet and then converted into regular currency if you decide to do so.
The conversion is one of the biggest advantages of a Bitcoin wallet. There are several Bitcoin wallet providers and most of them offer the ability to convert the cryptocurrency into your local currency. You can also use your Bitcoin wallet to send Bitcoins to other people as well as make your own online purchase. Some of the most popular Bitcoin Wallets include the following:
Coinbase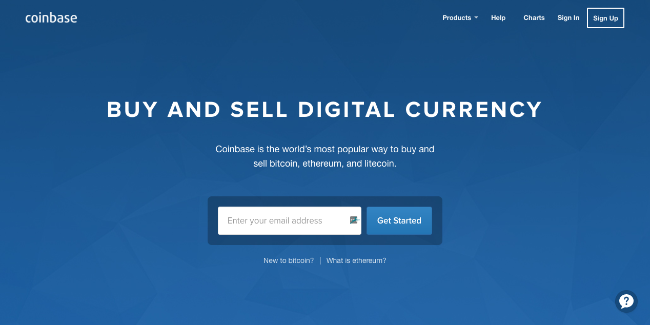 Coinbase is a great option if you'd like the ability to buy and sell cryptocurrencies as well as store them in a digital wallet. Aside from Bitcoin, they support buying, selling, and storing of other digital currencies such as LiteCoin and Ethereum. It's one of the best-known solutions for storing Bitcoins which makes it a viable choice to consider.
Airbitz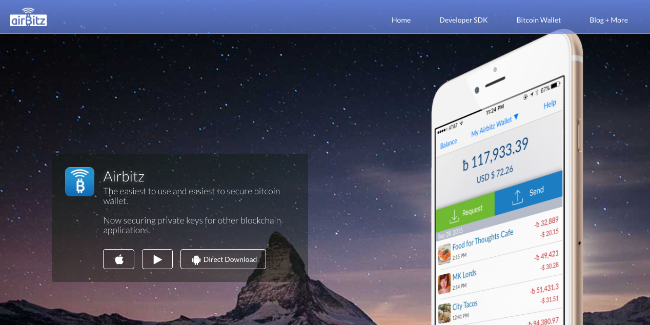 Airbitz allows you to trade and store your Bitcoins similarly to Coinbase but it prides itself on security and privacy as the main benefits. It also supports Bluetooth and NFC payments and allows you to manage your wallet from your mobile device. Bitcoin payments are converted into your local currency at your convenience. The mobile app also comes with a handy calculator which allows you to keep track of the Bitcoin's value and know exactly how much you're getting.
CoPay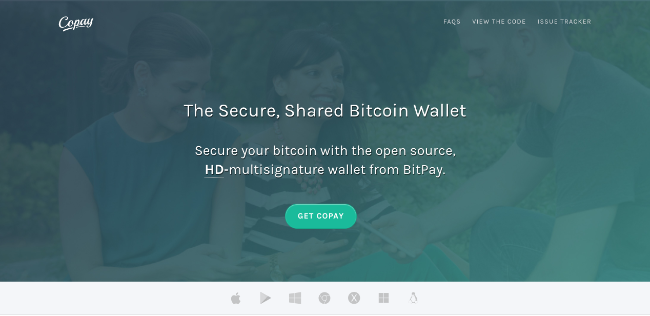 CoPay is a great choice if you'd like to manage multiple Bitcoin wallets. It allows you not only to have a personal and a business wallet, but you can also setup a test wallet as well as share your wallets with your family or coworkers.
8 Plugins to Accept BitCoin Payments on Your Site
Even though Bitcoin is not as widely accepted as credit cards, PayPal or Stripe, there are several WordPress plugins that allow you to integrate Bitcoin as the payment method on your site. Here are 8 of the best plugins that will help you get started with Bitcoin.
Digital Paybox Plugin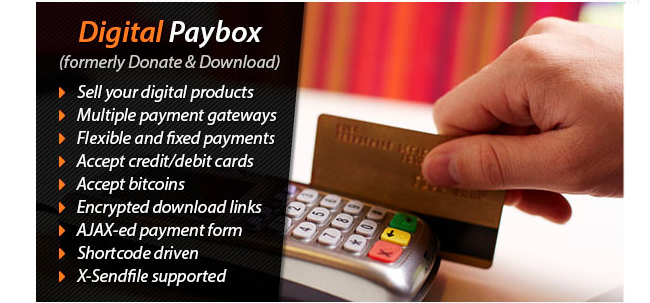 Digital Paybox plugin is a premium plugin that works with digital products only. Among various payment gateways such as PayPal, Stripe, Skrill, and others, it allows you to accept Bitcoins through the BitPay portal. The plugin creates a "paybox" where customers can select BitPay as the payment gateway and submit their email address. When the transaction has been processed, customers will instantly get a link to their digital product.
Pros:
Support for multiple payment gateways
Can be used for donations and customers can set their own price
Download links can be set to expire after a certain amount of time
Cons:
For digital products only
Price: The plugin is available from CodeCanyon for $20.
Easy Digital Downloads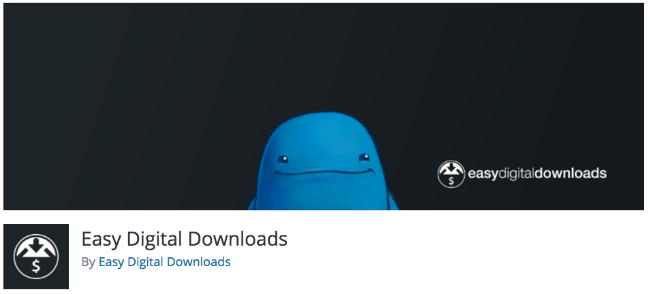 Easy Digital Downloads is another WordPress plugin geared for those who are selling digital products only. The core plugin is available for free in the official repository, however, the ability to accept Bitcoins through BitPay comes as a paid extension.
Pros:
Complete system for selling digital products
Easy to setup
Numerous extensions available for integrating EDD with your email list, accounting software
Cons:
Bitcoin extension is a paid option
For digital products only
Price: The core plugin is free, Bitcoin extension is available for $89 for a single site license.
GoUrl Bitcoin Payment Gateway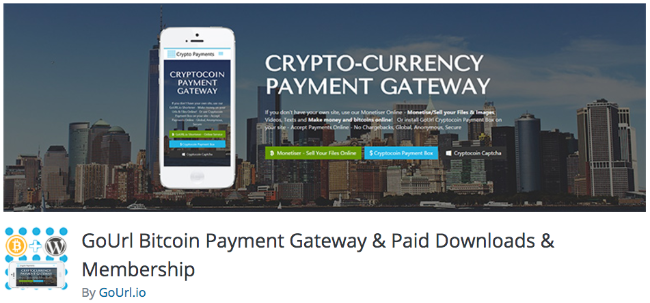 This plugin is a great choice for anyone who wants to monetize their website through paid content or through membership sites. It allows you to accept payments in various cryptocurrencies without any fees and the ability to set your own prices in more than 100 currencies. It also allows you to sell physical products and accept payment for them in any of the supported cryptocurrency.
Pros:
No monthly or transaction fees
Supports other cryptocurrencies and more than 100 local currencies
Works with both digital and physical products
Can be integrated with WooCommerce as a separate addon
Direct integration in your site without the use of third-party gateways
Cons:
Requires registration with a third-party site to obtain your public security keys
Price: This plugin is freely available from the official repository
Mollie Payments for WooCommerce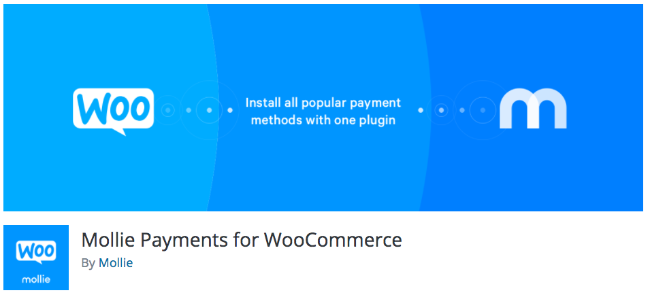 If you run an online store powered by WooCommerce, consider Mollie Payments for WooCommerce plugin. It allows you to integrate several payment methods through a single plugin, rather than installing several extensions. The plugin allows you to accept credit cards, bank transfers, and more importantly Bitcoins as payment methods.
Pros:
Combines several extension options into one solid plugin
Configurable payout periods so you can choose a daily, weekly or monthly payout schedule
Support for WooCommerce subscriptions so you can accept recurring payments
Cons:
Requires third-party website sign up
Each transaction has a processing fee which varies depending on the payment method and the currency's country of origin
Price: The plugin is free, however, successful transactions carry a processing fee
WooCommerce Stripe Payment Gateway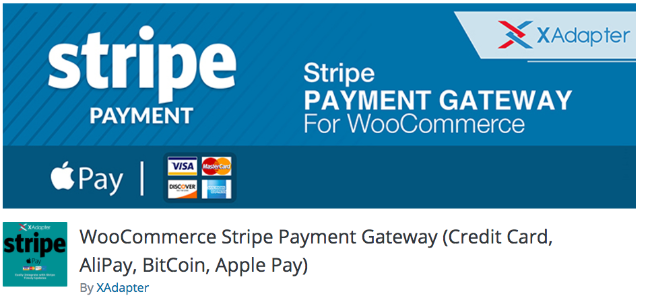 Stripe is becoming increasingly popular and many business owners prefer it over PayPal. However, Stripe can be used for more than just credit cards. With the help of this plugin for WooCommerce, you can enable additional payments such as Bitcoin on your WooCommerce store.
Pros:
Adds support for credit cards as well as Apple Pay and Bitcoin
Basic currency conversion features
Customization options
Cons:
Apple Pay is a paid feature
Price: The core plugin is available for free and allows you to accept Bitcoin payments. If you want to enable Apple Pay as well, you can purchase the premium version of the plugin for $59 for a single site license.
CoinGate for WooCommerce

The Coingate for WooCommerce extension is a simple no-frills solution for accepting cryptocurrencies on your site. Payments received from customers can be instantly converted to local currency and you can receive payouts in Euros and U.S. Dollars directly to your bank account or PayPal.
Pros:
Fully automated
Easy setup
Support for more than 40 digital currencies
Cons:
Accepts digital currencies only
Price: This plugin is free
Bitcoin Payments for WooCommerce

Bitcoin Payments for WooCommerce is another plugin for WooCommerce that integrates your WooCommerce store with your Bitcoin wallet. You and the buyer will be notified of the transaction instantly and you can specify your own exchange rate.
Pros:
Support for both physical and digital downloadable products
No transaction fees
Add bitcoin payments option with alternative main currency
Cons:
Not quite as feature-rich as some of the other plugins on this list
Price: The plugin is freely available from the official repository
Blockonomics Bitcoin Payments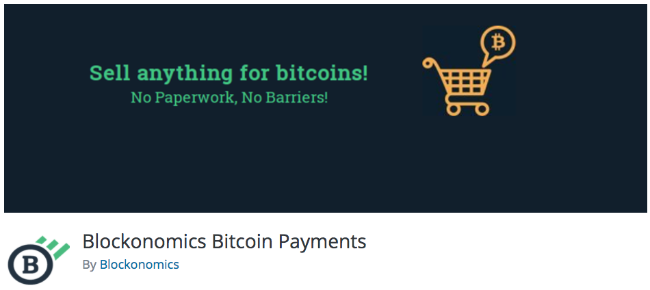 Finally, the Blockonomics Bitcoin Payments is a standalone plugin that allows you to accept Bitcoin payments on your site. It supports all major Bitcoin wallet providers and you can even use it without the need for an e-commerce plugin like WooCommerce.
Pros:
Payments go directly into your own bitcoin wallet
All major HD wallets like trezor, blockchain.info, mycelium supported
No approvals of API key/documentation required
Supports all major fiat currencies
Cons:
The setup can be a little confusing for complete beginners
Price: This plugin is completely free.
Wrapping Up
Adding Bitcoin as a payment method on your site is a great choice for several reasons. Due to its somewhat anonymous nature, this is a perfect choice for customers who are concerned about their online privacy and are reluctant to hand over their sensitive information.
It's also a convenient payment method for merchants as it lowers the risk of fraudulent payments. Thanks to the plugins above, integrating Bitcoin is easy and it allows you to provide your customers with yet another payment method so they can choose the one that's most convenient for them. This, in turn, increases their trust in you and goes a long way towards turning them into loyal customers.
If you're looking for an easy solution and sell digital products only, consider Digital Paybox or Easy Digital Downloads plugin. However, if you want a solution that will work with your existing WooCommerce store as well as the ability to accept Bitcoins for both digital and physical products then a plugin like Mollie payments or CoinGate for WooCommerce.