Searching for a WP Buffs coupon code to save on one of the top WordPress maintenance and support services?
With WP Buffs on your side, you can have a partner that takes care of website edits, updates, backups, emergency support, security, speed optimization, and more.
To save a bundle on that support, you can use our exclusive WP Buffs discount to get 20% off your first month. Keep reading to learn a little more about what you can use the coupon on and how to apply the discount to your WP Buffs order.
* Note – our WP Buffs coupon only applies to the monthly plans.
WP Buffs Pricing
WP Buffs has three preset pricing plans, along with custom plans for websites that need even more help.
The three plans are as follows:
Maintain – $67 per month ($53.60 with our coupon) for weekly updates, daily backups, Google analytics, and more.
Protect – $147 per month ($117.60 with our coupon) for everything in Maintain plus unlimited 24/7 website edits, 2x daily backups, security optimization, and free iThemes Security Pro.
Perform – $197 per month ($157.60 with our coupon) for everything in Protect plus speed optimization, 4x daily backups, WP Smush Pro for image optimization, and free malware removal when needed.
How to Use the WP Buffs Coupon Code
Using our WP Buffs discount is easy – just follow these steps. To get started, go to the WP Buffs pricing page and choose the plan that you want to use.
Make sure to select the "billed monthly" option so you can use the coupon and avoid a big upfront charge: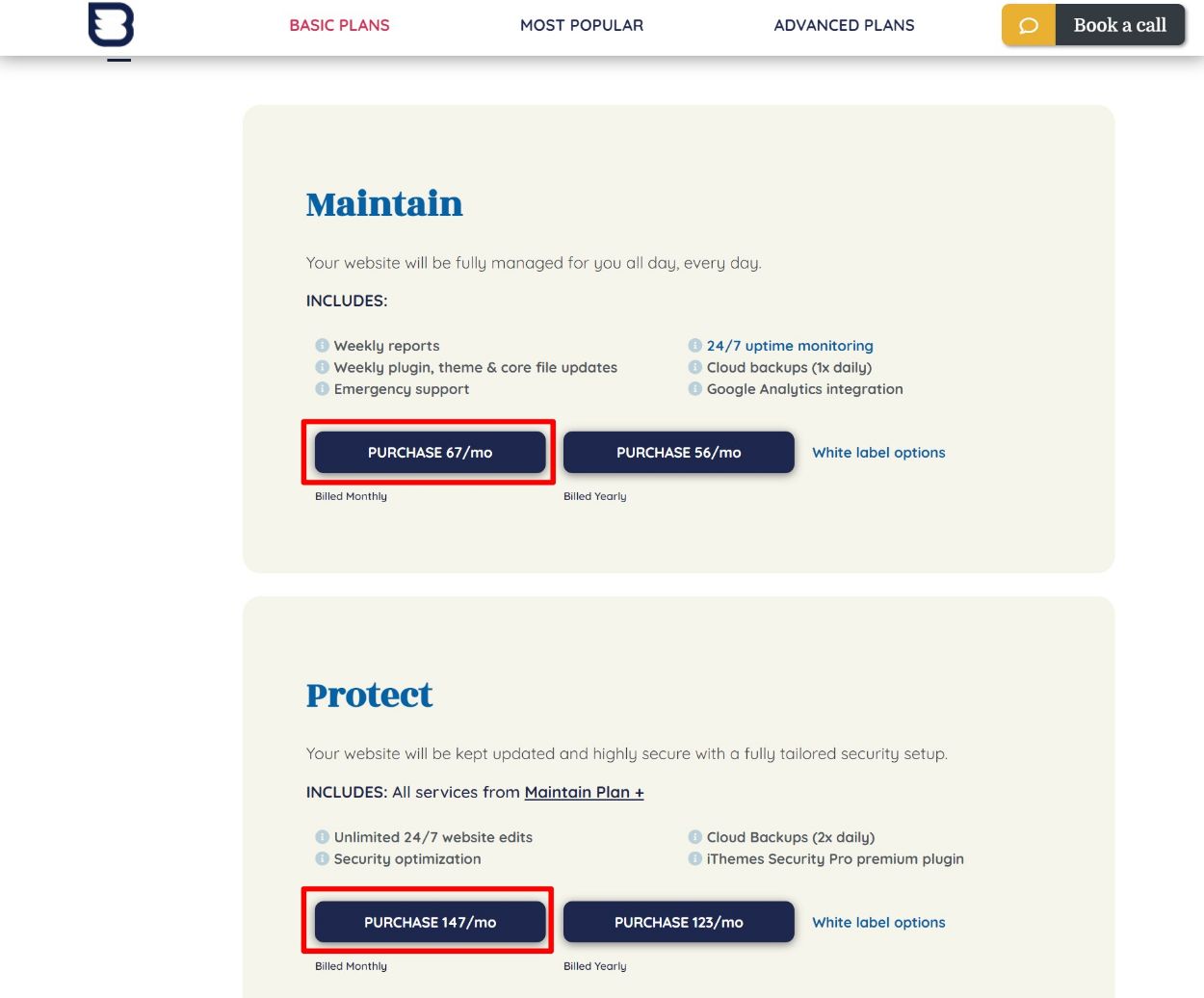 Clicking the Purchase button should take you to your shopping cart. Click the Proceed to checkout button to continue: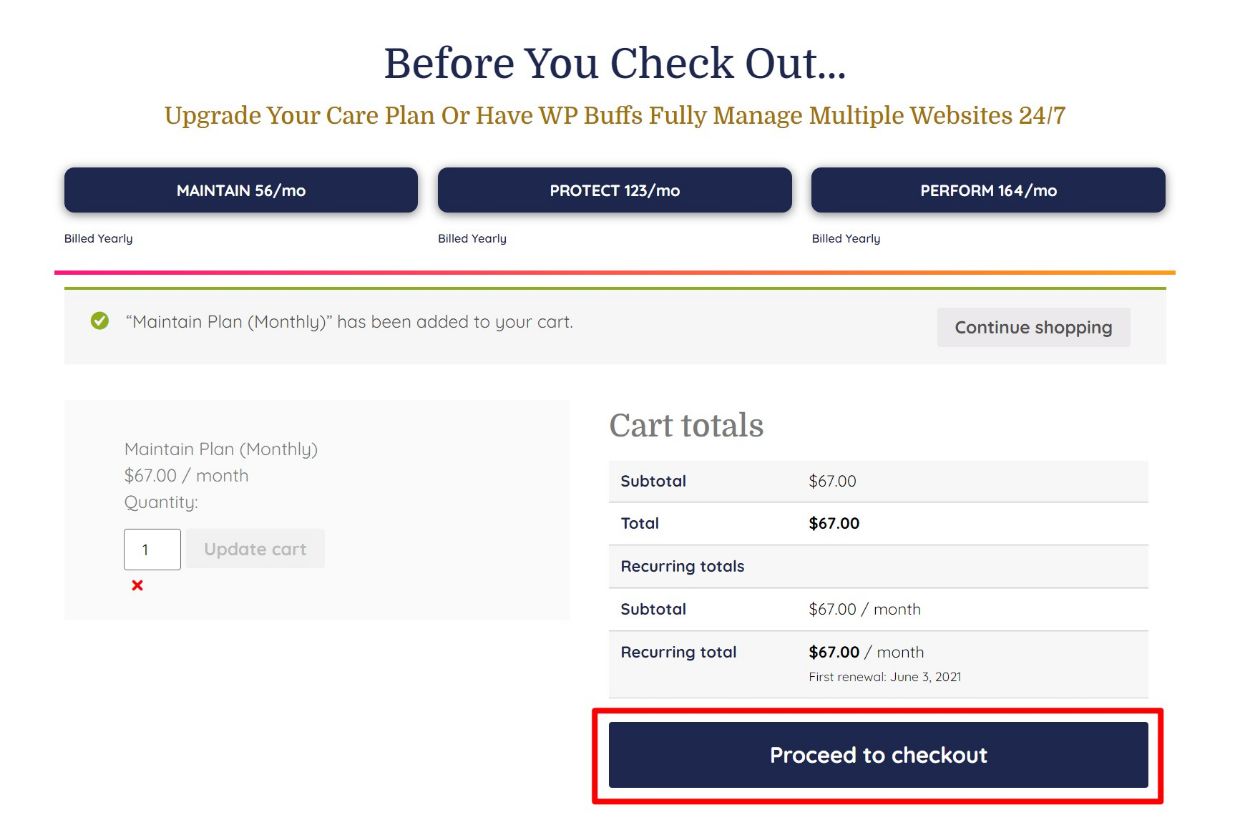 Then, look for the Have a coupon? option at the top of the checkout page. Click the Click here to enter your code link to expand the coupon code box: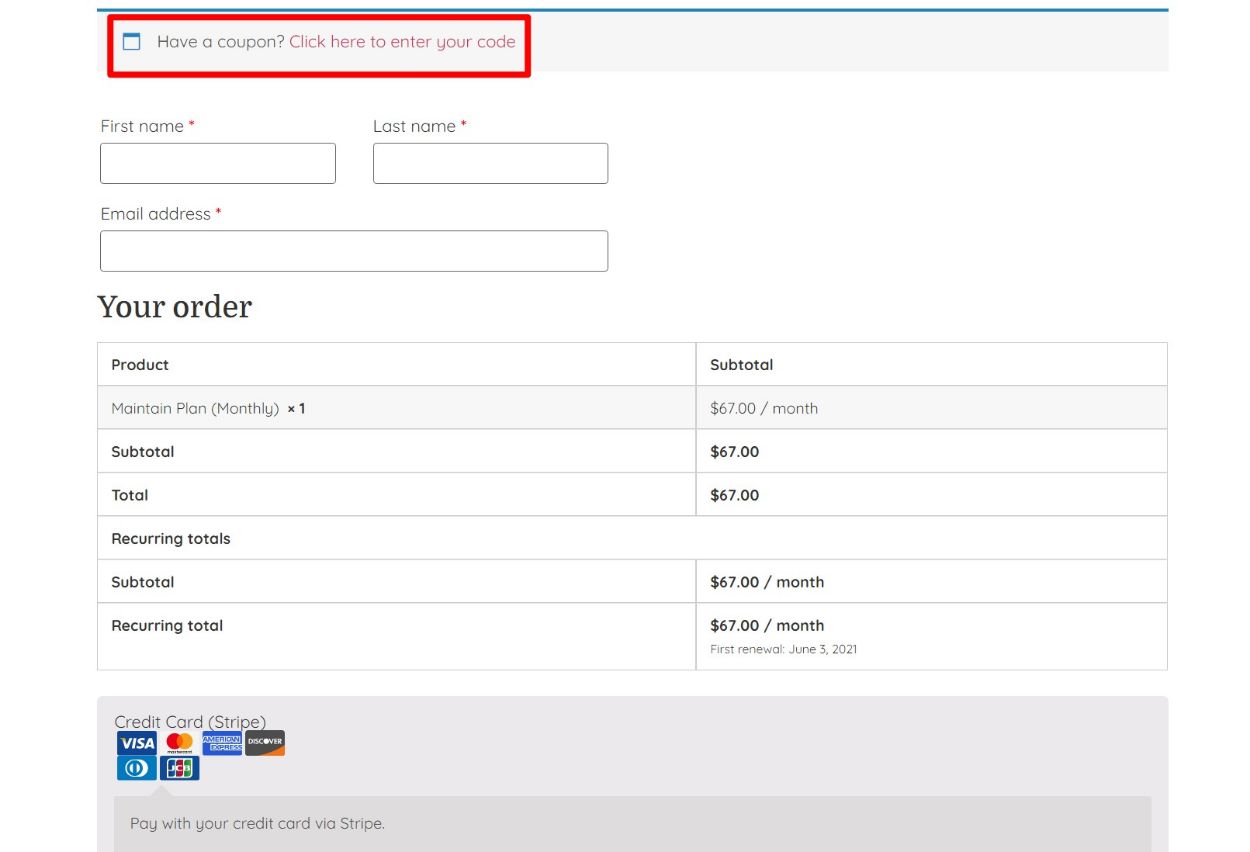 Then, enter our WP Buffs coupon code from above and click Apply coupon:
You should then see the 20% discount applied to your order: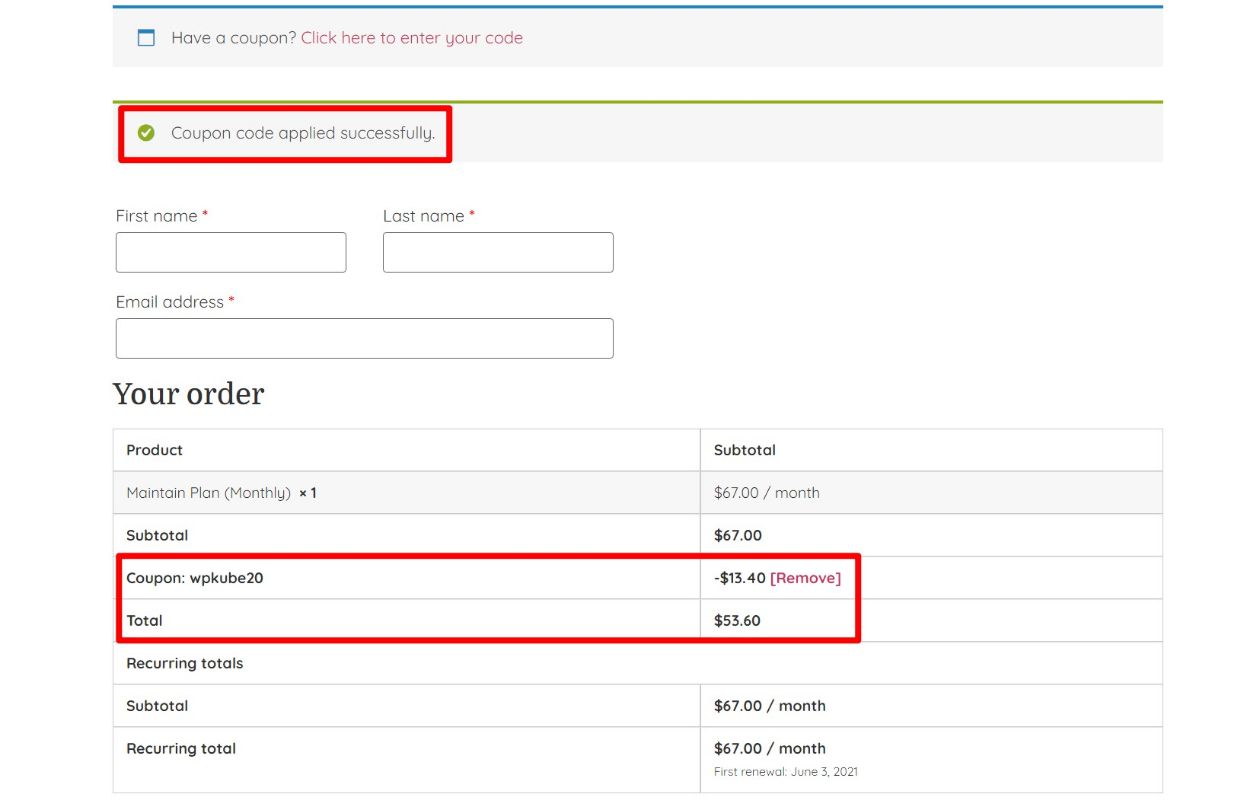 You can continue the checkout process to finalize your order.
Remember – the coupon only applies to your first month – your order will renew at the regular price, which you can see in the Recurring total line item of the checkout page.
WP Buffs FAQs
Still have questions about WP Buffs? Here are some answers…
What is WP Buffs?
WP Buffs is a WordPress maintenance and support service. That means it helps you maintain your site and also get support if you run into issues. Depending on the plan that you're signed up with, WP Buffs can help you with everything from backups to updates, security, performance optimization, general support, and more.
Will WP Buffs update my website for me?
Yes! But you need at least the Protect plan to get access to unlimited 24/7 website edits. The cheaper Maintain plan doesn't include the website edits benefit.
Can I use the WP Buffs coupon on the yearly plans?
No – the discount only applies to the first month of a monthly plan. You can always use the discount to test things out at a lower price and then change to the yearly plan after your first month if you want the yearly discount.
Save With Our WP Buffs Coupon Today
WP Buffs is one of the best WordPress maintenance and support services. With our exclusive WP Buffs coupon code, you can save 20% and get premium support for an even lower price.
Apply the discount today and enjoy your savings!