WPKube is an online WordPress resource which focuses on WordPress tutorials, How-to's, plugins, tutorials, news, and more.
We're not here to get pushy with product promotions or create spammy and useless information — no way Jose! The main goal of this site is to create amazing information that educate our readers on anything and everything WordPress. With that as our main focus we have spent countless hours creating in-depth guides to help you get off the ground and running. Here are just a few of our exclusive WPKube Guides:
Our team are people like you — WordPress enthusiasts who want to learn all they can about great WordPress products and services available on the market. Many of our writers are experienced WordPress web designers, developers and skilled researchers with unique views and insights into everything the write about.
As a result of out diverse mixture of experience and views, and our dedication to creating evergreen content that is both helpful and easy to understand, we are proud to have risen the ranks as one of the WordPress resources on the web today.
Aside from creating great content, we have also worked alongside many others in the WordPress community and have built great relationships with them. As a result, you can now come to WPKube to find some great (& exclusive) deals that will not be available anywhere else online.
We are proud of the work we've put behind this website and we are happy to have you come be a part of it.
The WPKube Hustlers
The team behind the scenes here at WPKube come from all over the world, and as touched on before, there is a wealth of knowledge and expertise that we bring to the table. Want to learn a little more about who we are?
Ariel is a Web Designer and small business owner. She first got started tinkering with WordPress back in 2008 and has since turned her online hobby into a full-fledged business. When she's not working on her Mac, she is spending time with her amazing boys.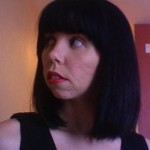 Brenda is a professional writer and WordPress enthusiast from Huntington Beach, California. You can often find her typing up a storm at the local coffee shop, or at home re-watching Back To The Future and Doctor Who.

Freddy is a WordPress blogger, web developer and founder of Vistamedia, Inc., a nice place dedicated to WordPress-based businesses looking to boost conversion rates using effective web content.
My name is Devesh Sharma and I'm the founder of WPKube. I have been using WordPress and building websites since 2009.

English teacher by day, WordPress enthusiast by night. I love to teach people, regardless of age or subject. If I'm not bathed in blue light, I'm likely reading, bowling, or trying to experience something new.

I'm a city bum who cruises the streets of Chicago on my bike; however, I try to take hiking trips in Wisconsin when I can. I enjoy playing around with WordPress and the occasional dog that walks by, even though I don't trust myself to own one.
Hi I'm Sourav – a "people first, profit later" content curator and digital marketer for Web 2.0. I can help your business grow with actionable marketing strategies backed by psychology and effective copywriting. My interests include WordPress & psychology.
Disclaimer
Affiliate Disclosure
Affiliate links for WordPress related products and services are used on this site and I will earn an affiliate commission for any purchases you make. My goal with the blog is to help educate you on the possibilities of WordPress and how you can use it to create a profitable business, but please understand I am doing this as a for-profit business and, so should you with your WordPress website.
Product Reviews
Please be assured that no review, article or announcement here will ever be biased on this site. This site won't publish any product review that is worthless just to earn few hundred dollars.
We offer advertisements and product reviews, see the advertising page for information. If you have any questions or feedback or want to ask anything related to WordPress, then please don't hesitate to contact us.