Business websites and WordPress go hand-in-hand. Of course, you want to make sure your business grows in the right way. Because WordPress has a rich plugin ecosystem, you can leverage this to add the tools you need to skyrocket your traffic, leads, conversions, and customers. With our Kraft Plugins coupon, you can get a great deal on some of the best ways to supercharge your WordPress website.
In fact, our Kraft Plugins coupon isn't good for just one product – you can use it for every plugin the company offers.
About Kraft Plugins and What's On Offer
Kraft Plugins is a fledgling company that offers a small selection of WordPress plugins to help you grow your business. However, don't underestimate the business: It's young yet talented, and the handful of plugins are high-quality offerings.
There are four primary plugins to choose from:
What's more, the documentation is comprehensive, and you'll also find a dedicated support system in case you need it. For visual learners, the Kraft Plugins YouTube channel offers a number of videos to help you navigate each of the products.
The team dedicate lots of time to product enhancements and regular updates. They also make sure that each plugin is feature-rich and straightforward to use. If you have your eye on one of the plugins in the collection, read on to find out how to claim a ten percent discount with our Kraft Plugins coupon!
How to Use Your Kraft Plugins Coupon
Once you have your Kraft Plugins coupon, using it is a breeze. First, head to the Kraft Plugins website, and choose your product. You'll head to a dedicated website for your chosen plugin. Once you're there, follow the links to add your plugin to the checkout.
On this page, you'll spot a link to add a coupon code: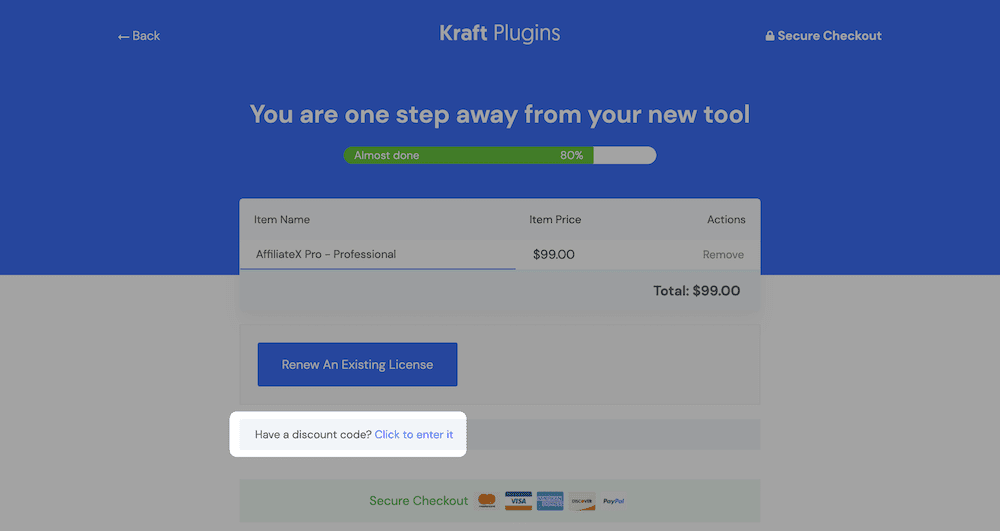 Simply click this and enter "WPKUBE". Once you click to confirm, the discount will apply, and you can continue with your purchase!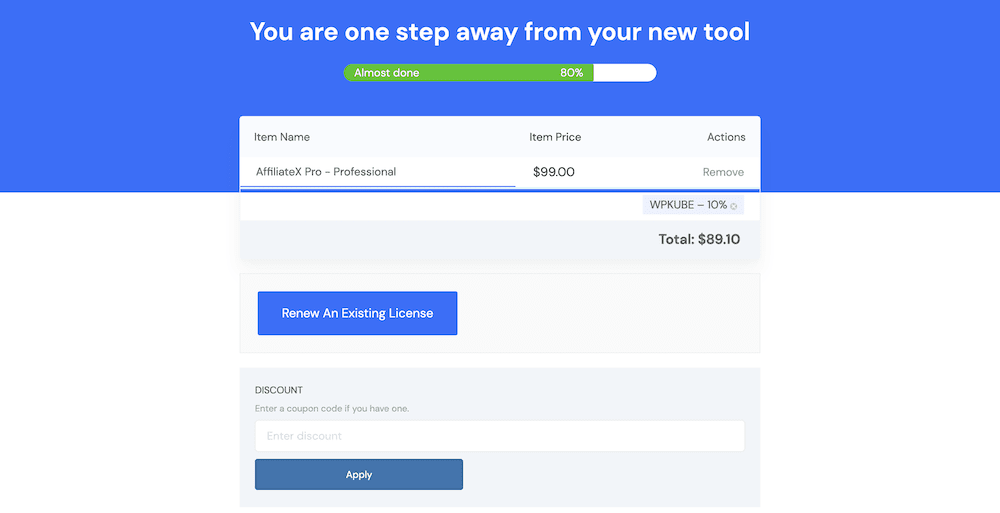 What's more, you can use this coupon code for all of the Kraft Plugins products. This means you get a ten percent saving on each plugin on offer!
Grab Your Kraft Plugins Coupon and Save 10 Percent!
If you care about your WordPress site and business, you should give as much attention as you can to the tools you use. Kraft Plugins makes some of the best solutions on the market to create affiliate marketing sites, bolster the Elementor page builder plugin, and much more.
Even better, you can get an additional ten percent off of any purchase through our exclusive Kraft Plugins coupons. Simply enter "WPKUBE" at checkout and net yourself a savvy deal!