First impressions count. As such, you'll want a WordPress theme for your site that nails your vision.
There are thousands of themes to choose from, both free and premium, but this array of choice can be staggering. It's important to find quality developers who create flexible and great-looking themes. Because of this, our exclusive ThemesKingdom coupon could help narrow your search.
Next, we're going to run through what ThemesKingdom provides, and from there we'll teach you how to use your coupon code to net 20 percent off of the grand total!
What ThemesKingdom Offers
There are two facets of ThemesKingdom's product line that are important to know about:
Hosting, complete with a website creator tool. You can host your site and use a refined version of WordPress to design and run it. This will include a WordPress theme of your choice.
A WordPress theme library. There are 56 themes to choose from, and depending on the price you'll be able to access either one or everything.
We'll talk about pricing in a while, but the hosting package bundles everything you'll need to get your site online. This includes hosting, Secure Socket Layers (SSL) encryption, and the bandwidth to manage thousands of hits per month.
In contrast, themes bundles will either give you access one theme or all 56. These themes cover lots of bases, but focus on e-commerce and business: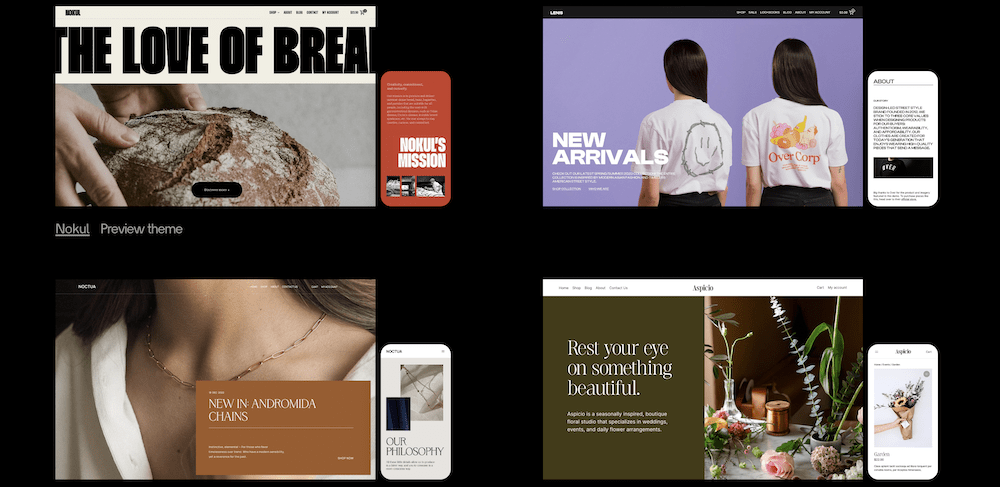 The general focus on all of the available themes is style. Each one looks like it's of a high quality, and we couldn't find one among the entire collection that wouldn't fit a site. For example, the Aperitive theme screams fine dining:
As such, this is a collection of themes that all offer value – not only one or two with a bunch of filler themes in the box.
ThemesKingdom's Pricing
ThemesKingdom offers a lot of options to use its themes, which depends on whether you want hosting or not. This is a good place to start. Each of the following hosting plans come with one theme, an SSL certificate, but only differ in the bandwidth you have:
Starter. This gives you the capability to support up to 5,000 visits per month, and starts from $13 per month.
Growth. You'll pay from $25 per month for up to 25,000 visits per month.
Power. $75 per month will give you the ability to run sites with up to 100,000 visitors per month.
If you don't want hosting, you can also purchase theme plans too. There are four tiers, but two each for both annual subscriptions and lifetime plans:
For one theme and twelve-month's access to updates and premium support, you'll pay $59 per year.
To access all of the themes for an entire year, you'll spend $249 per year.
You can also access one theme with a lifetime license. This costs $129, and it's a single billing.
For full access to all themes for life, you'll spend a one-time fee of $529.
This might seem like a lot, but we like how logical these plans are. It means you'll often find a tier to suit your needs. In any case, you can always upgrade to a different plan if you need to.
How to Use Your ThemesKingdom Coupon
To use your ThemesKingdom coupon, you'll want to head to the site using our dedicated link. Once you're there, you could click the Get Started button in the navigation menu: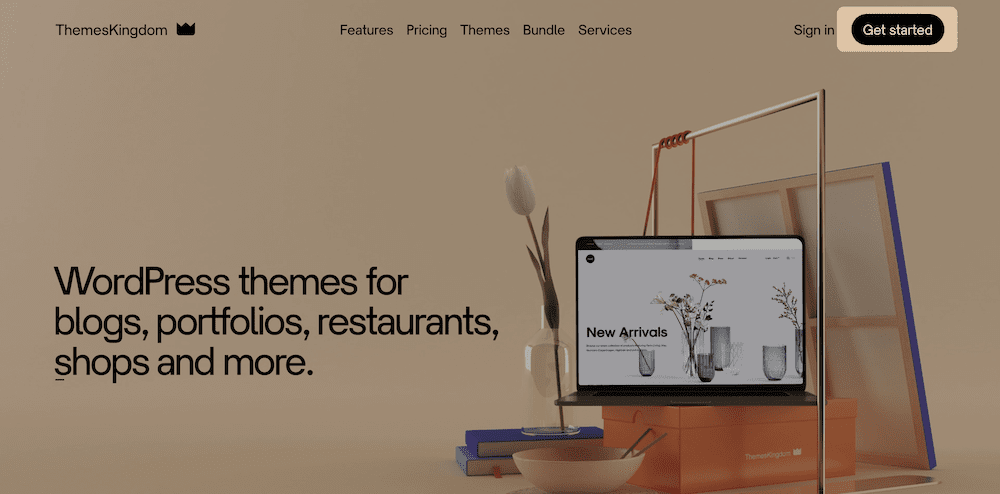 This will bring you to a list of themes to browse and choose from: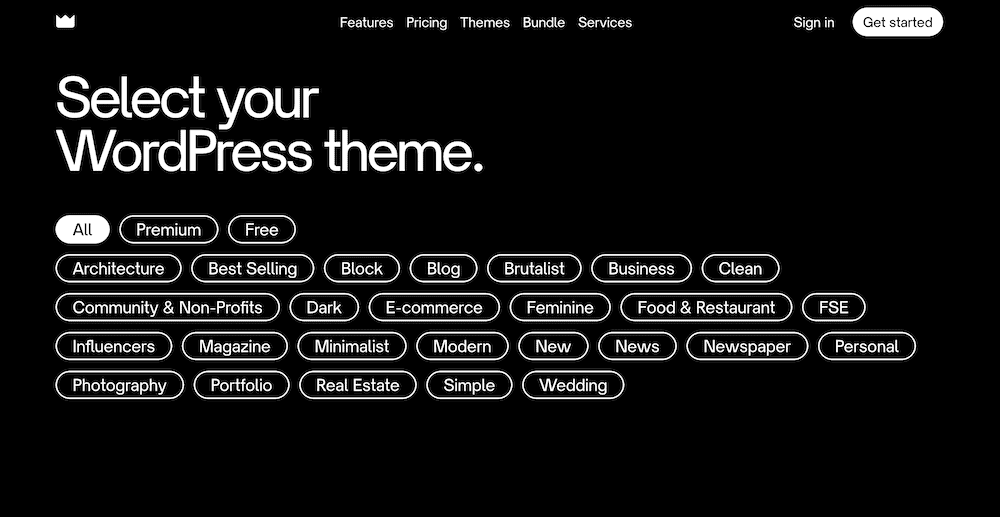 However, if you want to make a more specific choice, you can head straight to the Pricing page: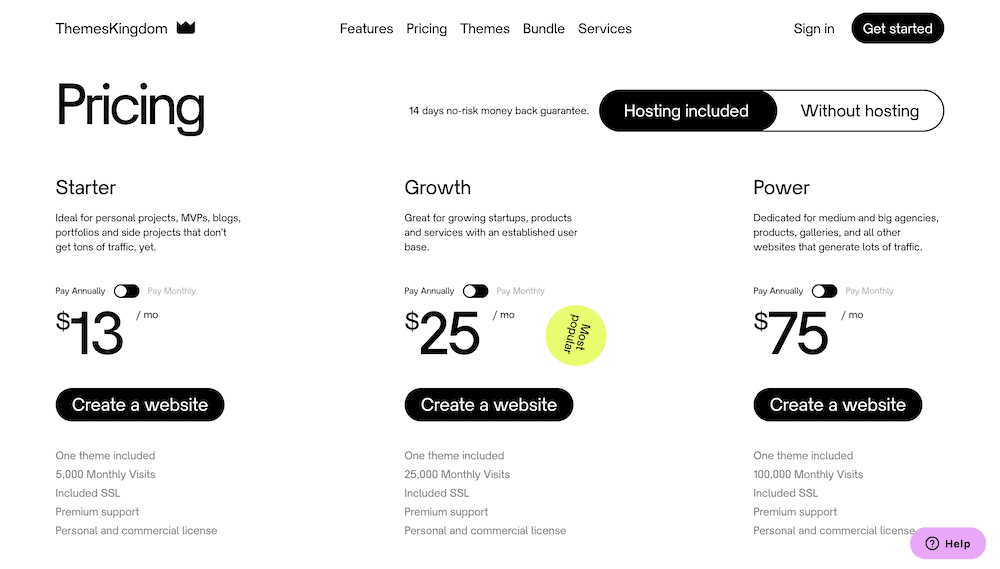 Regardless, you'll choose your plan using the Hosting included and Without hosting tabs, then click the relevant button next to your tier. This will take you through a process where you'll choose a theme, then sign up for an account: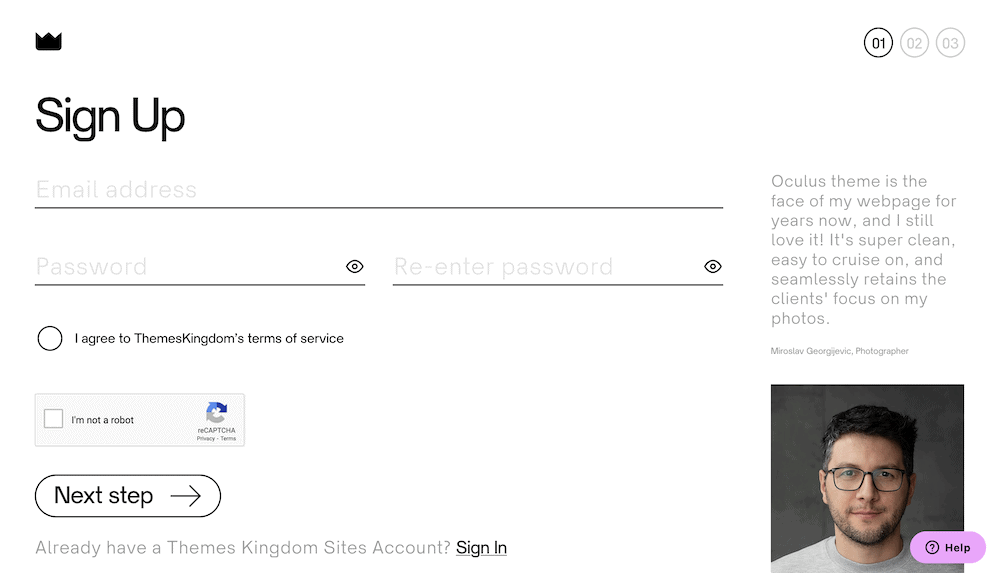 If you want hosting, the next screen will ask you to fill in any relevant information relating to it. This includes your login credentials, site name, and a temporary domain: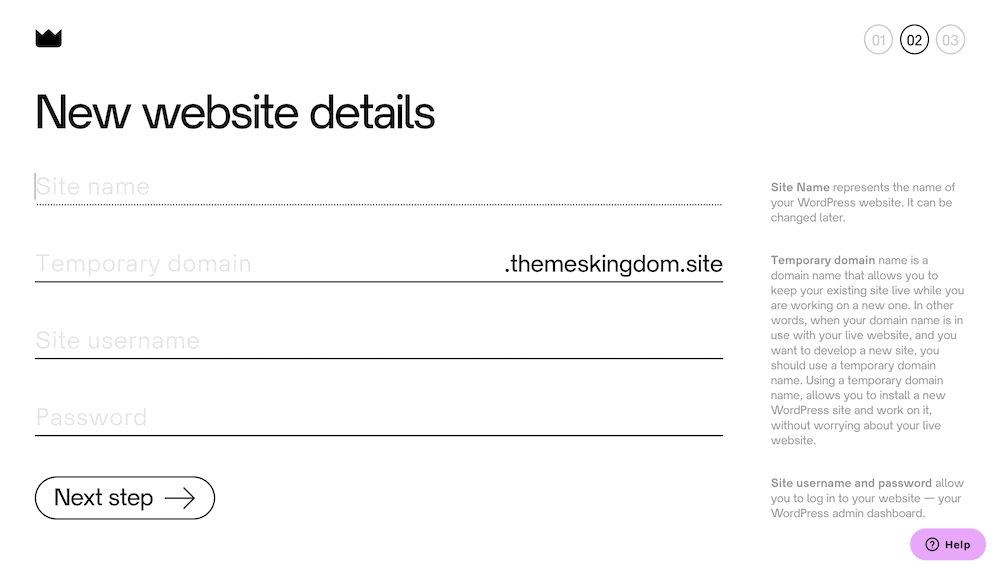 The final step is to enter your billing details into the relevant fields, and this differs depending on whether you want to buy a theme or hosting. For themes, you'll add the coupon code to the relevant field and hit Apply: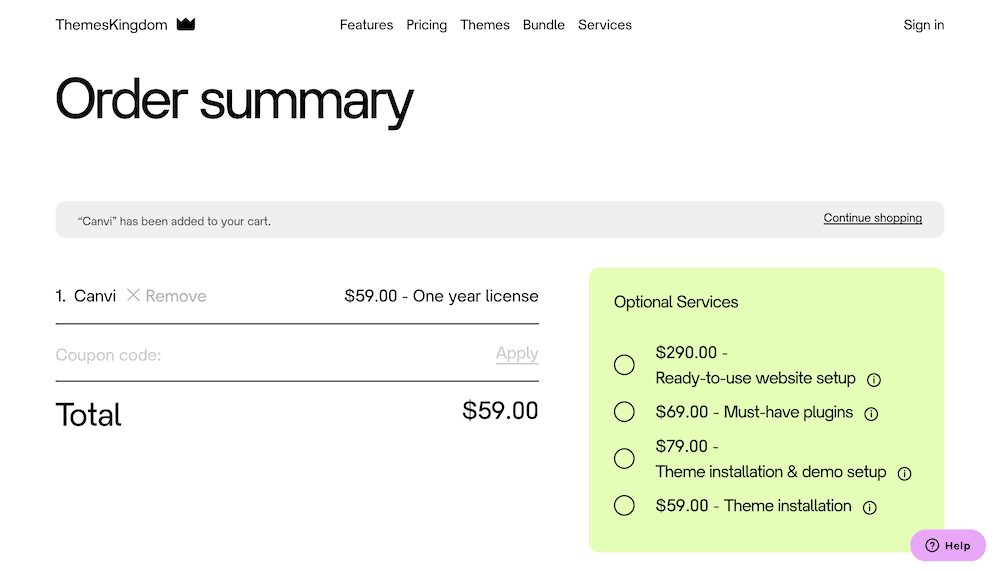 However, note the Add Coupon Code button if you wish to buy hosting. If you click this, it will open a field where you can enter your ThemesKingdom coupon – wpkube20: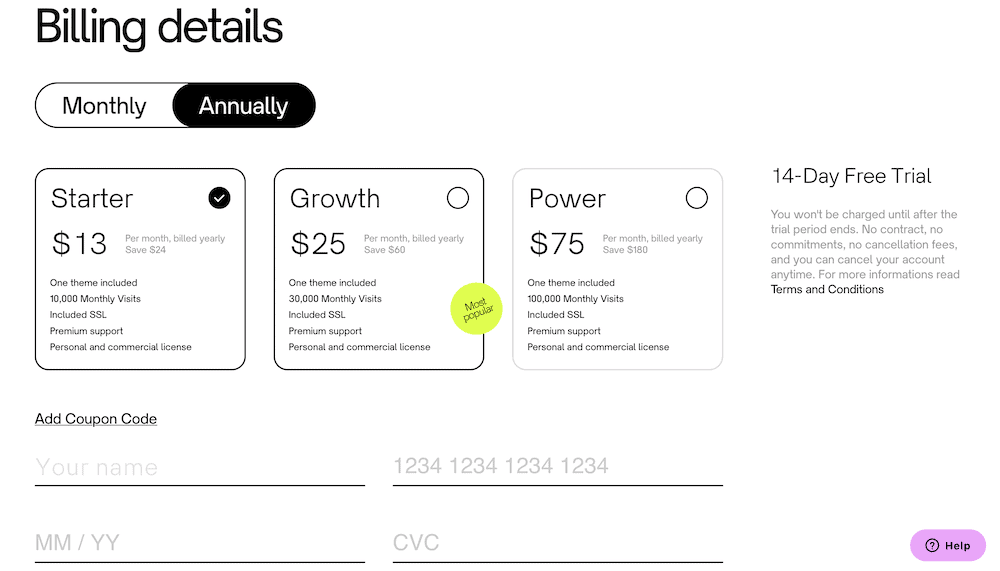 Once you confirm, you'll be able to either create your site or download your theme using a 14-day free trial. However, once you pay, you'll net 20 percent off of the typical price!
Frequently Asked Questions (FAQ)
While you might know how to use your ThemesKingdom coupon now, it might not answer every question you have. Next, we have a few questions we hear a lot about using your ThemesKingdom coupon.
Can I Change My Plan Once I Choose One?
Yes! Once you choose a plan, you can switch to a different one at a later date. However, note that you won't be able to use your ThemesKingdom coupon again for the switch.
Does My ThemesKingdom Coupon Code Apply for All Available Plans?
You're able to use your ThemesKingdom coupon both with and without hosting. This means you can choose the right plan for you and still receive your discount!
Is There a Money-Back Guarantee on ThemesKingdom Products?
Every purchase with ThemesKingdom comes with a 14-day money-back guarantee. As such, you have the freedom to make a purchase and get a refund if you choose to head elsewhere.
Will This ThemesKingdom Coupon Code Ever Expire?
While we can't ever guarantee that an offer will expire, WPKube is confident that your ThemesKingdom coupon will still be around when you need it. We don't plan on this being an offer that goes away any time soon!
Grab 20 Percent Off With WPKube's ThemesKingdom Coupon
One of the first elements you need to find for your site is its theme. This is a vital component, which means you need a theme that can deliver. ThemesKingdom offers some of the best WordPress themes on the market for all sorts of e-commerce sites, restaurants, shops, blogs, and much more.
Even better, WPKube can provide 20 percent off of any purchase with our ThemesKingdom coupon code! Simply enter wpkube20 at checkout and nab your deal!