One of the biggest decisions you need to make when running a WooCommerce store is choosing between plugins in order to expand upon your sites features and functionality.
This can impact your business in a negative way if you opt for low-quality and ineffective plugins. However, with our StoreApps coupon, you can net a discount on some of the best WooCommerce plugins on the market.
We'll get to how WPKube can help you grab a sweet discount on StoreApps' plugins shortly. First, let's discuss the collection it offers, and how much it would normally cost you.
What StoreApps Can Offer You

StoreApps is one of the leading WordPress plugin developers for WooCommerce. It offers a wide array of plugins to help boost how your store operates. You can bundle these into a number of different areas:
Inventory and store management. Plugins such as Smart Manager will give you the tools to bulk edit products, work with orders, manage users, and more. There are also plugins to help manage refunds, edit bulk variations, and manage virtual orders without lifting a finger.
Marketing and offers. The plugins here will help you to showcases targeted offers, provide smart coupons, run affiliate programs, and customize the transactional emails you'll send through WooCommerce.
Checkout improvement and cart management. There are a lot of plugins to look at here. Just a small selection will help you to update variations in the cart, save items for later, build custom 'Thank You' pages, and much more.
Pricing and security plugins. If you have to deliver license keys and serial numbers, StoreApps has a plugin to help. What's more, you can create secure login links, set up manual subscriptions, and implement donation-based pricing.
However, it's important to look at pricing, so let's do that next.
StoreApps' Pricing
StoreApps is more of a marketplace for WooCommerce plugins that have in-house development. As such, each plugin will command its own price. There are no bundles to take advantage of either.
As an example, take the WooCommerce Autocomplete Orders plugin. This will mark virtual orders as Completed in the WordPress back end without your input. There are two different prices to consider: $19 per year, or $59 for a lifetime license.
Compare this to the Smart Manager plugin. This lets you bulk edit prices, products, taxonomies, and more. You can also use it to print PDF invoices, set user permissions, and view analytics. However, the pricing is different:
$199 per year for a single-site license.
$249 per year for five licenses.
This means you'll need consider your purchases with care. Even so, you can net a 15 percent discount on any and all purchases if you follow our advice in the next section.
How to Use Your StoreApps Coupon
Whenever you want a discount on WordPress plugins, you'll need to enter a dedicated coupon code. However, StoreApps is different. In fact, you won't need any coupon code to access your discount here!
To get 15 percent off of any purchase, head to the StoreApps website using our dedicated link. This will bring you to a list of plugins, where you'll need to choose the one you'd like to buy: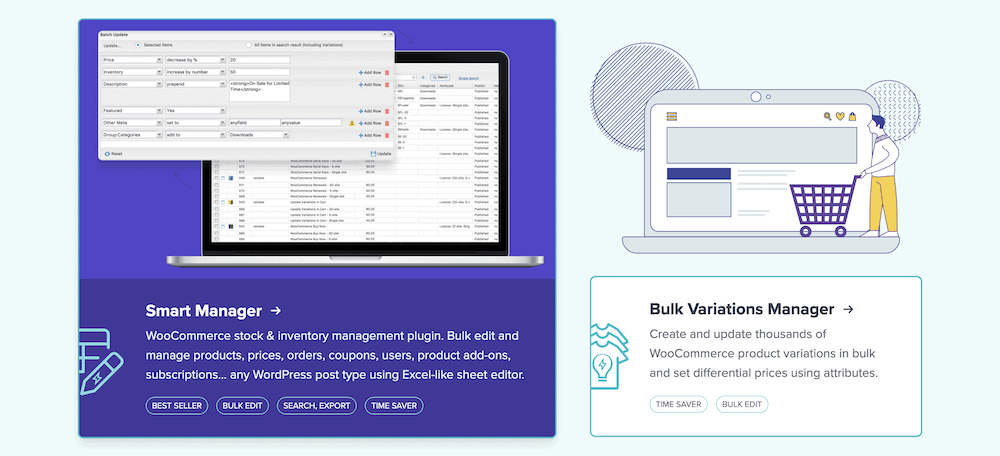 Next, you'll come to a features page for the particular plugin. Somewhere on the screen, you'll spot the View Pricing button: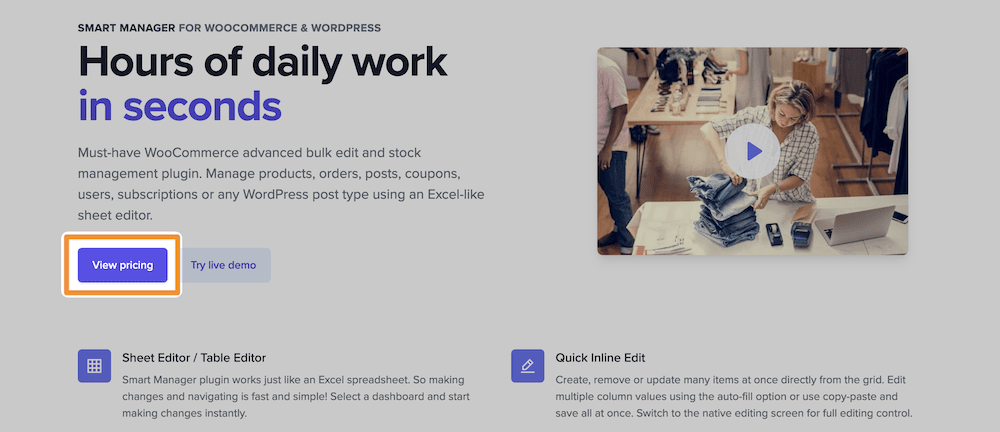 In some cases, you might spot a selection of radio buttons or checkboxes, along with a Buy Now button. Each plugin will have its own way to select a plan: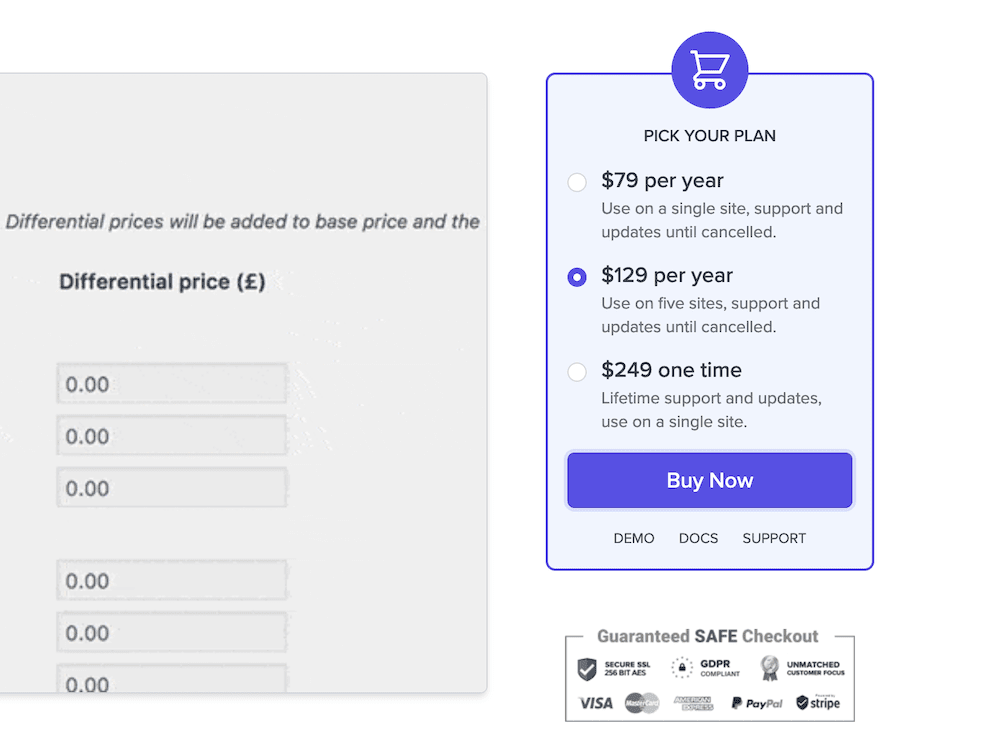 For those plugins where you'll head to a pricing screen, you'll then need to choose your plan: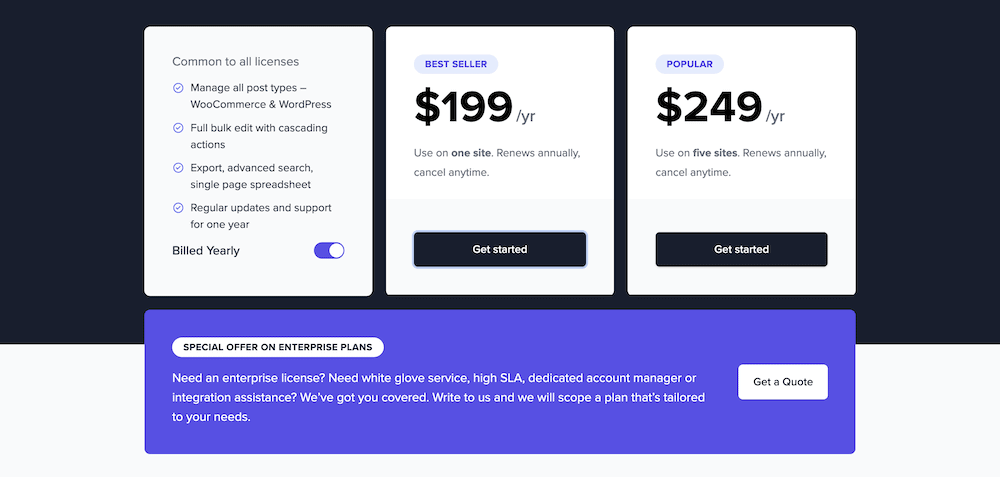 For example, there's a Get Started button for the Smart Manager plugin that acts the same as Buy Now.
Regardless, once you click this, you'll come to a typical payment screen. On the right-hand side, you'll see the discount apply for all of the products you choose: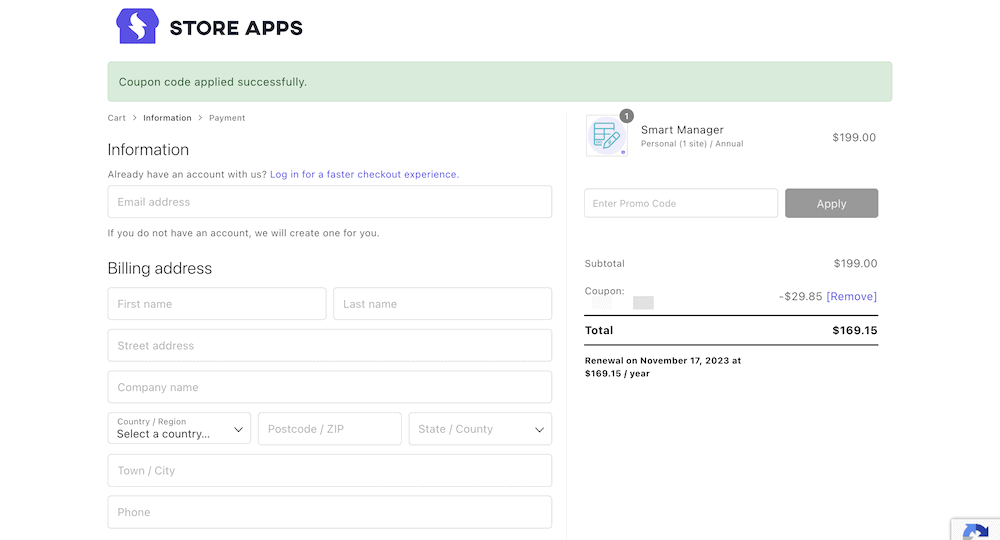 At this point, you can fill out your details, and complete the purchase.
Frequently Asked Questions (FAQ)
The deal we offer here is fantastic, and it's without the need for a StoreApps coupon too. However, that might not be the end of your questions. As such, here are a few common questions we hear, along with the definitive answers!
Why Do I Not Need to Enter a Coupon Code to Receive a Discount?
This is because StoreApps has decided to forgo the typical coupon code route and give you a much quicker and straightforward way to get a discount. This means you can obtain all of the best WooCommerce plugins you'll need in double-quick time.
Does StoreApps Offer a Money Back Guarantee?
Yes, you get a 30-day money-back guarantee in certain scenarios. Check out the StoreApps terms and conditions for more details.
Will This StoreApps Discount Ever Expire?
While we can never guarantee, WPKube and StoreApps enter this partnership with no thought of ending this discount any time soon!
Are There Any Limitations on What I Can Purchase From StoreApps?
Not at all. You can use your 15 percent discount to purchase anything and everything from the StoreApps line of WooCommerce plugins.
Grab 15 Percent Off Off the Best WooCommerce Plugins: Without the Need for a StoreApps Coupon!
The need for good quality WooCommerce plugins that can enhance your store is vital. With the right blend of additional features and functionality, you can expand what your e-commerce shop can do and net more sales as a result. StoreApps provides a whole suite of plugins to help you auto complete virtual orders, deal with refunds fast, manage bulk variations, and much more.
The best news is that you get a discount with WPKube – without the need for a StoreApps coupon code. Simply head to the website using our dedicated link, and you'll get 15 percent off of any purchase!