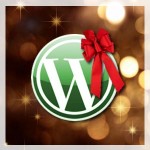 Now the time has come again for Christmas and New Year! 2010 is about to end in 6 more days and whole world is going to celebrate new year with joy and smile. Many theme stores are coming with some discount.I'm compiling a list of WordPress premium stuff which you might not like to miss. All this products are premium and these discounts are for limited time.


3-for-1 Special. Save 67% with three premium WordPress themes for the price of one. Use discount coupon code 'happyholidays'. Click here to get 67% off on checkout

5-for-1 on all WordPress theme packages and 20% discount on all club subscriptions. Offer available until 31 December 2010. Click here to get 20% off on checkout

4-for-1 at 40% Off. Save 40% on your theme purchase AND get 4 themes for the price of 1. Use coupon code OBOXMAS valid until 3 January 2011. Click here to get 40% off on checkout

ThemeShift is offering 30% off on all theme purchases this Christmas when you use the discount code "NAVIDAD" during checkout. Click here to get 30% off on checkout
30% discount any theme or club membership with coupon code 'holidays'. Discount valid until December 31st 2010. Click here to get 30% off on checkout

25% discount on individual theme purchases with discount coupon code XMAS25 (valid until December 31th, 2010). Click here to get 25% off on checkout

ThemeFuse is offering 40% off any theme purchases at their site through January 5th, 2011. Use the discount code "HolidayGift" during checkout! Click here to get 40% off on checkout
Rockstar Business
Adii Pienaar's latest book Rockstar Business is now available for only $10 in paperback until the end of December. Visit the Rockstar Business website to grab it before the end of the year on the cheap.

All themes on their site are reduced to just $14.90, across the board, until December 31, 2010. No coupon code is needed for this one.

Christmas Sale on their All Themes Package. All present and future themes for only $50! No coupon code required.

Dev4Press is running a couple of specials for Christmas too. For single plugin purchases, the discount code XMAS10SINGLE will will save you 30%. If you're looking to grab their Plugins Bundle or Themes Club Membership, the XMAS10BUNDLE discount code will save you 40%. Both deals are valid until January 14th 2011.

20% discount on any theme. You can buy all acosmin themes for just $79 (it includes AcosminMAG, AcosminMAG2, AcosminGAZZETE, AcosminGRUNGY, AcosminSHADE, AcosminSIMPLE, AcosminBIZ). This pack is available only with this promotion
so get it while you can. Promo ends 29 December.
Theme junkie is giving awesome discount. They are offering 50% discount on all the themes and all-themes-package. Use coupon code XMAS. Promo ends on 5th Jan, 2011!
Themes Kingdom are running a holiday special for their theme membership. Use the discount code "holidays" to receive 50% off of a normal Themes Kingdom membership.
If you see something we missed, please let us know in the comments.
Happy Holidays!