Building Posts and Pages with WordPress is pretty straight-forward. You create a new post, write your content, do a bit of formatting, and Bob's your teapot. But what if you want jazz things up a bit? What if you want to inject a bit of character or personality into your writing?
For simple changes you might install a shortcode plugin. For something more complex, you'd probably need to learn a bit of CSS to get your desired results. There is however a third option and it comes in the form of Content Builders and Editors.
These handy plugins allow you (in most cases) to build and edit your content using a drag and drop interface. More importantly you can usually see the changes taking place in real time. It's a far cry from the typical WordPress editor, yet the benefits are pretty good in that you have a visual of the end product. No more previewing, tweaking, and previewing any more. Just straight up click, edit, and view.
MotoPress Content Editor for WordPress
The MotoPress Content Editor plugin for WordPress is a similar tool. It allows users to visually 'build' posts and pages, from the front end of their website. This saves the hassle of installing extra plugins or taking up time learning bits of code, something not all of us can get our heads around.

Simply put it makes life that bit easier. It can also benefit most WordPress users, from bloggers and editors, to small businesses and agencies. That's because it doesn't take long to learn how to use it, something we'll explore further on in this post.
What Can You Do With MotoPress?
MotoPress is packed full of great features that will let you organize the look of posts and pages effortlessly. The plugin ships with a large number of drag and drop modules, which when placed within a post or page can add further functionality, without you having to do any programming.
These modules include:
Title text
Paragraph
WordPress Text
Quote
Members Content
Image
Slider
Grid Gallery
Buttons
Share Buttons
Social Follow Buttons
Video
Audio
Posts Grid
Tabs
Space
Table
Chart
Google Maps
Accordion
Embeds
You can also include a number of native WordPress options such as:
Widgets Area
Recent Posts
Search
RSS
Custom Menu
Recent Comments
Categories
Meta
Pages
Calendar
Archives
Tag Cloud
As I mentioned above, implementing these modules is as simple as clicking, dragging and dropping onto the page. You can then move the modules around, edit the alignment and spacing and generally play around until you're happy with how it looks.
MotoPress Is Fully Responsive
No doubt you're fully aware of the importance of a mobile responsive WordPress design. With a bit of luck you've already got a great theme or design in place that adapts to different devices. If you haven't, you might want to look into that soon.
Another plus side of having a responsive WordPress theme is that MotoPress will work seamlessly with it. Providing your theme is responsive, any content you create with MotoPress, will adapt to suit window sizes and mobile devices. This creates an effortless user experience and doesn't restrict your audience.
Works With Popular Themes
If you're a fan of the likes of StudioPress or ThriveThemes, then you're in luck. The MotoPress Content Editor works perfectly with some of the most popular theme providers on the market. This means regardless of what theme you're using, the plugin should function properly regardless.
Some of the most popular providers include:
StudioPress
Headway Themes
PageLines
WooThemes
Theme Hybrid
Mysite Myway
TemplateMonster
Crocoblock
Alternatively MotoPress create and sell their own WordPress themes, designed to compliment the content editor. These themes utilize their drag and drop Visual Builder, allowing you to edit, arrange and build your website in real time.

MotoPress themes come bundled with the Cherry Framework and the personal license for the Content Editor for free. This is a great deal that will likely save you a decent chunk of money, if you were already considering buying anyway.
Extended Functionality
To get more out of the MotoPress Content Editor plugin, it offers several addons that will extend its functionality.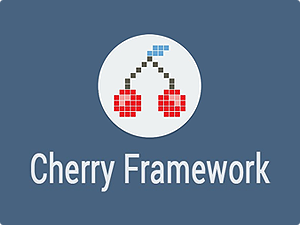 For instance you might wish to use the Cherry Framework addon. With the Cherry Framework you're able to add its shortcodes to the content editor. This means you can visually build your website too, while saving theme styles.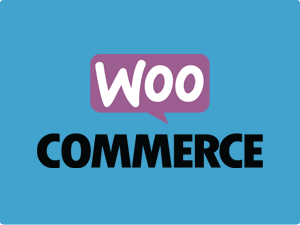 WooCommerce integration on the other hand, allows you to edit and change the layout of your shop. You can also set shortcode options, as well as customizing how your products are displayed.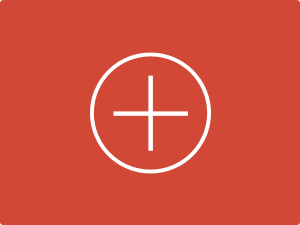 Or, you could just create your own addon. MotoPress actively encourage developers to get in contact with them, for assistance in developing an addon better suited to your needs.
How Much Does It Cost?
There are three licenses available for the Content Editor plugin. These are Personal, Business and Developer.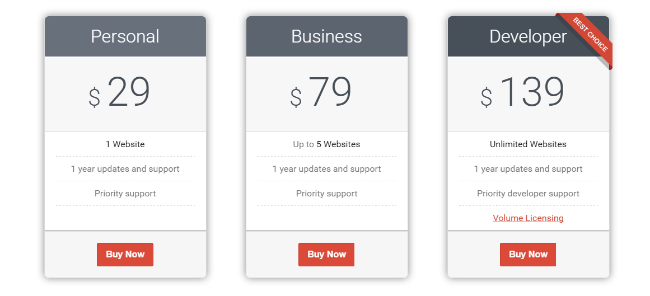 The Personal licence is priced at $29. The licence includes activation on one website, 1 year of updates and 1 year of priority support.
The Business plan costs $79 and includes activation on up to 5 websites. Again you get access to one year of updates and priority support.
Labelled as their best choice, the Developer licence is priced at $139 and allows activation on an unlimited amount of websites. You get 1 year of updates and priority developer support, along with the option of volume licensing should you need it.
Support And Documentation
The MotoPress team…
..provide full support for MotoPress WYSIWYG editor and strive to help you and respond to all technical queries as quick as possible.
There's extensive documentation available on the MotoPress website. These articles cover everything from getting started to activating and using the content editor on WordPress Multisites.

With an entire YouTube Channel devoted to tutorials for their plugin, you'll never be stuck for an explanation. There's similarly a community forum where users can ask general questions or engage in discussion. However if you really need help and support, it's best to use their ticketing system for advice from one of the experts.
Installing And Using MotoPress Content Editor
To start using the Content Editor, begin by uploading the plugin to your WordPress installation, then select activate. Depending on the kind of content you'd like to build, you'll then need to create either a page or post. You can do this by navigating to 'Posts' and 'Add New'.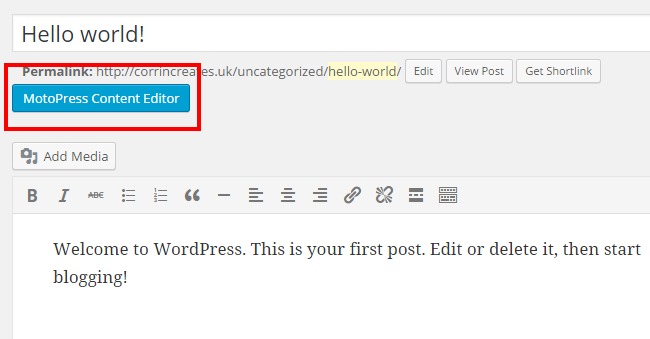 Next you'll want to select the blue button labelled 'MotoPress Content Editor'. This button will lead you to the front-end editor, where you'll be able to play around with the different modules and elements available.
Creating And Building A Blog Post With MotoPress
Now that you're in the editor, you'll see a clean, lightweight interface for you to begin composing your article. On the left-hand side there's a simple menu with modules grouped by function. For example the top group, controls everything to do with modules that effect the layout and formatting of your text.
If you wanted to edit the existing text on a page, all you'd need to do is click inside the text box. A small dialog box will appear to the bottom right, showing you the available formatting options for that section, with the added ability of using the WordPress editor format, right there in the front end.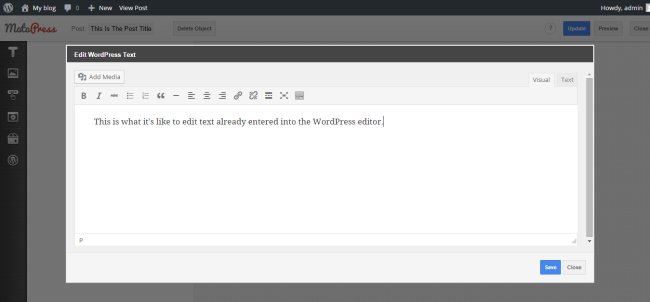 It's not merely simple text you can create with MotoPress either. Below is what it would look like to add a quote to your post.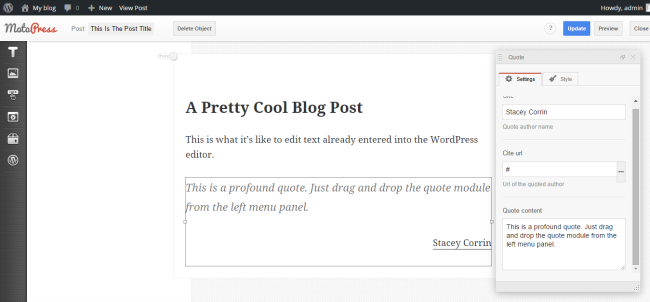 As you can see from the settings dialogue, there are several options for improving the way your quote looks. You can cite the author's URL, list their name, as well as control the line styles and formatting.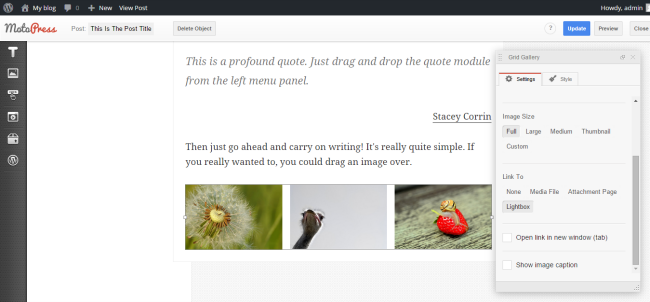 Adding images to your posts is also relatively simple. Choose which 'type' of image you'd like to include, drag it to a new row and edit to suit your preferences. In the above image I've used a Grid Gallery. This lets you upload images using the native Media Library, and outputs the images in a grid. You can control the grid via the settings box or replace it with a different type of image, such as a slider or a single image.
But it's not just images and texts you can make use of. For example dragging the button module over, will allow you to style a great call to action. Similarly you can prompt readers to share your content, by dragging over some share buttons and placing them anywhere on the page.
Once you're happy with your article, click update to save your changes, then preview to see what it looks like. Here's how my demo post looks when using the default Twenty Fifteen WordPress Theme.
Obviously yours will look much better than mine. You'll write an actual post, but you get a general idea of the many possibilities open to you, not least of which is a great looking post, with zero fiddly code.
MotoPress Settings
You can of course have a play around with some of the content editor settings. These are easily available via the plugin settings page and allow you to control who gets to use the editor, as well as whether you want to use it on pages or posts or both.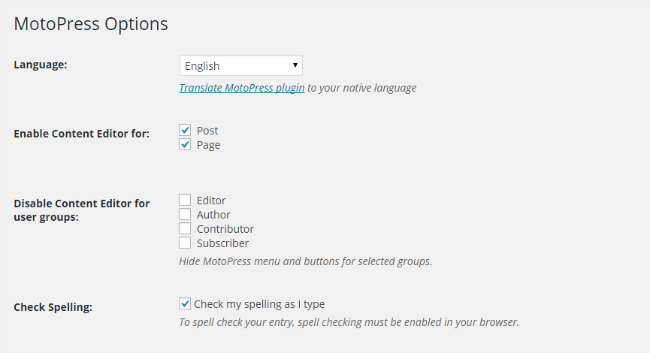 If you're feeling in a tinkering kind of mood, you can always add your own CSS styles via the dedicated CSS box. There's also a really handy section for controlling your fonts, along with adding more Google fonts should you fancy a change.
Final Thoughts
This plugin ticks a lot of boxes. Having personally spent some time playing with it, I can confirm it's light, fast, and very easy to use. There's no lag when dragging and dropping modules, something I've experienced with other content builders. It also feels much more fluid which can only be a good thing.
I'd be interested in seeing how the content editor works with MotoPress themes. If they perform as well as the content editor, then there's some serious potential here for people to build their own websites, without the help of a developer. This would dramatically cut costs.
Don't forget to use MotoPress coupon code wpkube get exclusive 15% off discount.
Alternatively it can make the life of WordPress developers and designers much easier. The time you would save from not having to code so much is impressive, therefore making your workflow much more productive.
Ultimately it's a great resource with bags of potential, and one I've thoroughly enjoyed using.