While there are lots of facets to a high-performing WordPress website, your choice of theme is a primary concern. In fact, it's such a key decision that developers release them almost on a daily basis. There are thousands to choose from, for all sorts of applications. However, this means there are a lot to wade through in order to find the perfect theme for you. With our CreativeThemes coupon code though, you won't have to look much further!
WPKube can offer an exclusive discount on CreativeThemes' flagship WordPress theme, Blocksy. To find out more, keep reading!
Introducing Blocksy: CreativeThemes' Number One WordPress Theme
CreativeThemes want to help your site's performance. This is why Blocksy relies on fantastic performance across a number of analytics tools. GTmetrix, Pingdom Tools, Google PageSpeed Insights, and more all rank Blocksy high.

This is through a number of core concepts that underpin the theme:
Considered coding, which means each line serves a purpose, without bloat.
There's functionality that will only load JavaScript when you need it, rather than 'always-on.' This helps performance because you won't load in elements that the end user doesn't need.
However, this isn't all Blocksy can offer. Even its free version packs a punch – and that's before you add in the premium features.
What Blocksy Free Offers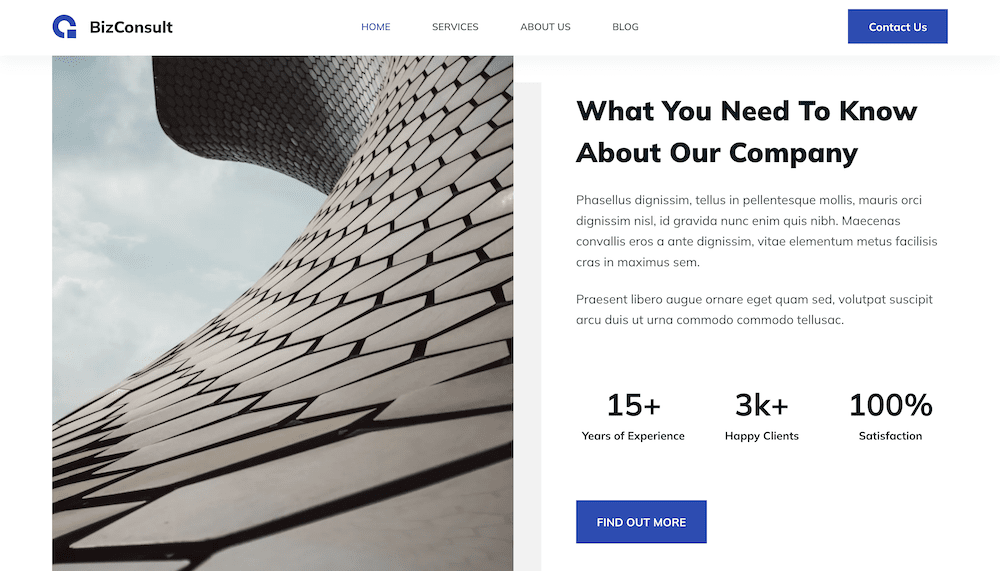 It's worth noting that the free version of Blocksy has some of – if not the – best ratings around. The theme has an average rating of five stars, across nearly 700 reviews. In fact, there is only one four-star review, although that's hardly a blemish: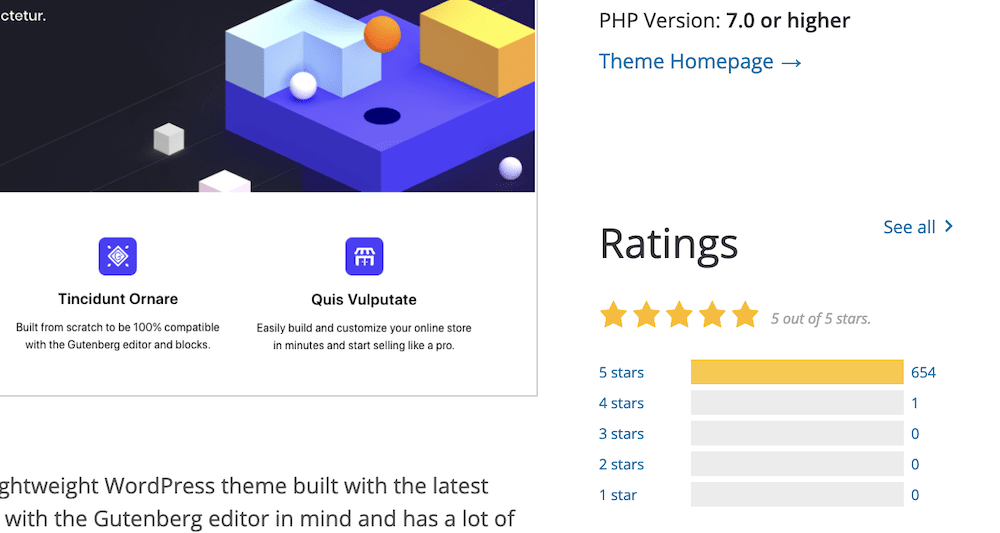 There are a few reasons for this, but front and center is the outstanding list of core features within the theme:
You have access to a number of global color palette options, along with an array of Google Fonts options.
There is the choice of transparent or sticky header, along with access to Blocksy's header and footer builder tools.
You get great WooCommerce support, such as AJAX 'add-to-cart' functionality – something you'd have to often pay extra for.
There is a selection of additional modules to enhance the experience. For instance, you can add related or trending posts, newsletter subscriptions, and cookie notices.
If you combine this with the stellar performance, and support for page builder plugins such as Beaver Builder (our review), Elementor (our review), and Brizy (our review), you have almost the complete package.
What You Get As a Premium Blocksy User
However, the only way to get greater value and a grander experience is with Blocksy Pro. This premium upgrade comes with so much, we can't cover it all! Here is just a snippet of what you can expect to find within Blocksy Pro:
Greater font support, for the likes of Typekit and the ability to host Google Fonts on a local server.
Conditional headers and footers, with further available options to customize your designs.
Even more WooCommerce-specific additions. For example, you can add gallery sliders, off-canvas carts and filters, wishlists, and more.
What's more, you have access to supreme customer support, regular updates for the length of your license, and a batch of one-click starter sites to either inspire your own creations, or use as a starting point.
What CreativeThemes' Blocksy Costs
It's refreshing to see straightforward pricing for a WordPress theme. There are three tiers – Personal, Professional, and Agency – and these let you access a one-site, five-site, or unlimited-site license respectively. However, there are two different pricing models – annual and lifetime:
Annual. You'll pay $49 for the Personal plan, $69 for the Professional plan, and $99 per year for the Agency plan.
Lifetime. Here, you'll pay $149, $199, or $299 based on the number of licenses you need.
What's more, there are no feature restrictions between the tiers – another plus point. This means your budget doesn't determine the features and functionality you have access too. In our opinion, the only way this could be better is with a discount!
Slice Off 10 Percent With Our CreativeThemes Coupon Code
Your choice of WordPress theme is important, but you shouldn't have to settle for less due to your budget. With WPKube's CreativeThemes coupon code, you can reduce the cost by ten percent, and still get the full experience of one of the best WordPress themes around – Blocksy.
Simply enter WPKUBE10 at the CreativeThemes checkout, and you can earn 10 percent off of the cost of any tier – for both annual and lifetime licenses!