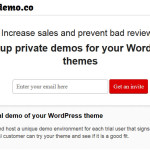 ThemeDemo.co, the soon to be launched site, offers the opportunity to create your own theme demo (both frond-end and back-end) for potential buyers.
Most of the theme shops already has the front-end demo, but Themedemo wants to experience users the back-end & how things work after setting up the theme.
So, instead of just allowing users to see the front-end, the potential customer would be able to experience the theme from admin and see if it is a good fit. The demo would run for a maximum number of hours and within the time frame the user can try out the theme.
Trial users will not be able to edit or view your PHP files. A fresh WordPress copy is installed for every new demo.
This is great for connecting a potential customer / user to the theme author and at the same time earning some profits through paid membership and affiliate links.
After the launch, Michiel has plans for adding a lot of new features and one of them is allowing theme authors to test their theme with users before selling it. It's great way to get suggestions & feedback from potential customers.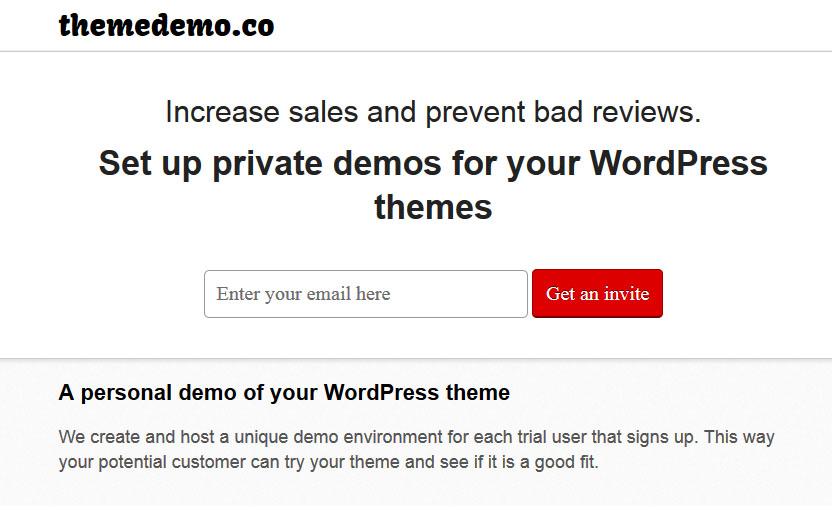 A lot of paid WordPress plugins have implemented this and it seems to work really well. Though, I never seen a theme shop did anything like this.
Does playing with the back-end of the theme really helps in choosing a WordPress theme? I would love to hear you thoughts on this in the comments below.