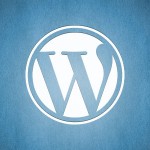 If you're using WordPress to power your blog, you might be wondering if it makes sense to spend a few bucks on a premium WordPress theme.
I used to wonder the same thing, but after building and maintaining dozens of WordPress blogs over the years I have come to understand that purchasing a premium theme is one of the best investments a serious blogger can make.
Here are 4 reasons why you should use a Premium WordPress Theme:
1. Ease of Use
Most quality premium WordPress themes come "right out of the box" loaded with custom widgets and custom configuration menus that make installing and tweaking the theme a snap, even for beginners. Want to change the background colors or the menu items? Just open the appropriate menu and make your choices, then click "Save". Want to change the layout to display multiple columns of content and/or ads? Yep, it's usually a simple menu setting!
2. Security
Hackers are constantly probing WordPress blogs looking for security holes that will allow them to break in and take down a site, and one of the first things they'll do when they find yours is look for vulnerabilities in the theme files. Many of the free WordPress themes out there are loaded with security holes that potentially make your blog a sitting duck for hackers. And trust me, it's no fun waking up one morning to find that your beautiful photography blog is now displaying porn images! The companies that sell premium themes are constantly checking their themes for security holes and issuing patches and security updates as needed.
3. Child Themes
One of the most powerful features of premium WordPress theme "frameworks" is their ingenious use of "child" themes. A child theme is simply a separate body of code that runs over top of the base theme giving it a distinctive look and feel without ever having to touch a line of code in the base theme itself. For example, I use the Genesis Framework to power several of my WordPress blogs, and whenever I want to switch to a completely new layout I simply head over to the StudioPress website and download a new child theme. Except for installing the frequent security updates to the base theme, I never have to change it at all even if I want to go with a completely different look and feel for the site.
Another advantage of using child themes is not having to re-do customizations made to the theme every time an update is installed. All the customization that you will ever want to do is done to the child theme, leaving the base theme untouched. That means when the base theme is updated it doesn't have any affect whatsoever on the look or functionality of your blog because all the changes you made in the past were made to the child theme.
4. Cost
All things considered, I honestly believe that premium themes are cheaper than "free" themes. Yes, I'm serious here. When I first started building blogs with WordPress, the procedure I used when setting up a new blog was always the same. First, I would install WordPress and then find the free theme that most closely matched the way I wanted to site to look. Then I'd hire a WordPress guru to tweak the theme to my liking. Usually, after several rounds of "change this" or "change that", I had a working WordPress blog that more or less met my needs.
Of course that still left me running a blog with a theme that was full of security holes, and before long I was paying another WordPress guru big bucks to restore the site after a hacking attack and remove all traces of the hacker's footprints. I have since come to realize that "free" themes are way too expensive for my taste!
Conclusion: The question isn't really whether you can afford to purchase a premium theme for your WordPress blog, but whether you can afford not to? I honestly believe that paying for a premium theme is one of the best investments you will ever make if you're serious about running a blog based upon the WordPress platform.
WP Kube Recommendations
Thesis Theme – The Thesis Theme for WordPress is a premium template system designed to serve as the rock-solid foundation beneath any kind of website. The Thesis option panels allow you to command your site with ease, while Thesis does all of the heavy lifting behind the scenes. WPKube is running on Thesis Theme, too. Price – $87
Genesis Framework – Another rock-solid theme framework that comes with great set of features. It has fantastic option pane that allows you to easily customize the design of your site / blog. Price – $59
Elegant Themes – I highly recommend Elegant Themes. I love Elegant Themes because they are simply the best designed, most functional themes available for WordPress. Price – $39 / year