Media Temple is a hosting company that offers a range of performance-focused hosting plans that area ideal for WordPress users. An account with Media Temple will allow you to host a range of applications and not just WordPress.
However the company is very experienced when it comes to this platform, hosting over 300,000 WordPress sites, as well as offering an instant, one-click installation of the service to help you get started as quickly as possible.
Media Temple currently offer three main hosting plans, starting with their entry-level cloud hosting Grid plan which makes a good alternative to the starter, shared hosting plans available from other web hosts. By harnessing the power of cloud computing, users have their website hosted on a responsive network of servers which can handle large the surges in traffic that can unexpectedly occur when your content goes viral, or hits the front page of Reddit.
Our Media Temple review will provide all the information you need to decide whether this web host is for you and how easy it is to use with WordPress. The plans will be covered in detail, but if you want a quick overview, visit the plans comparison page now.
Using Media Temple
Once you've signed up at Media Temple, you can manage your account through the Account Center on their website. The control panel is accessed directly from your account page, rather than through a separate URL as is the case with some other shared hosting providers. This makes it very easy to find your way around the service. With just one login and URL, it's much easier to manage everything.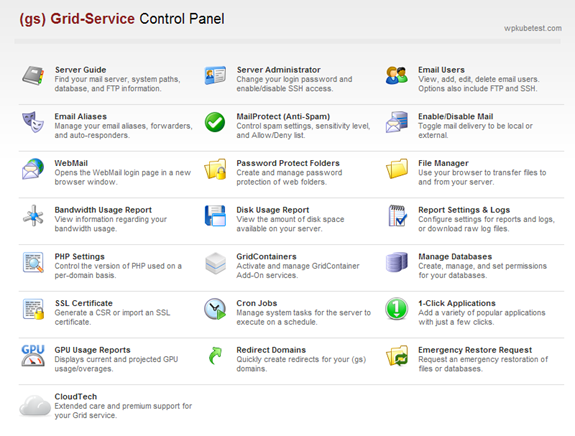 From the control panel you can view your disk and bandwidth usage reports as well as check the report settings and log files.
You can manage the email accounts and access them via the webmail panel. There is also an easy to use file manager for editing and uploading files to your server space. Alternatively you can use an FTP client to transfer files to and from the server.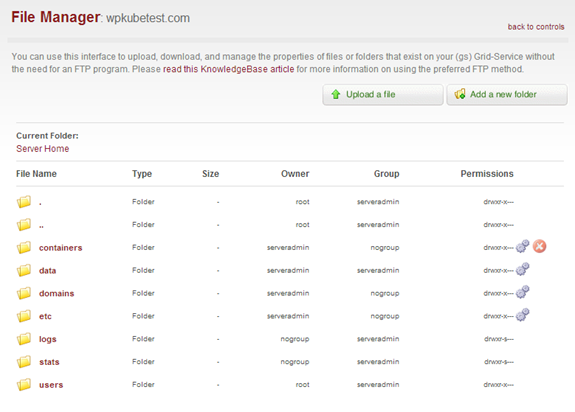 When it comes to installing applications such as WordPress, the process is very easy for those included in the 1-click installer tool.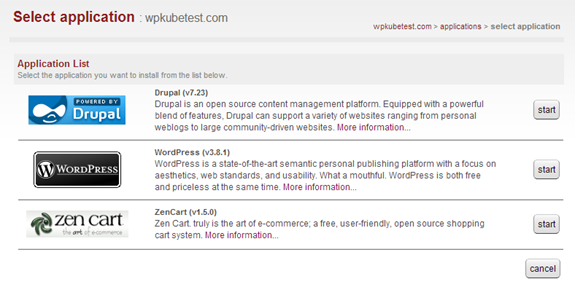 When installing WordPress, unlike using an installer such as Softalicious or Fantastico which often come with hosts using cPanel, you are required to create a database first. However, the Media Temple control panel makes this very easy and you can get started almost as quickly and have an installation of WordPress on your server ready for use so you can begin building your site.
Once the installation is complete, the login credentials are sent to you via email and the site can be accessed almost instantly. The WordPress installation does include the Jetpack plugin which is activated and live on your site, as well as the standard themes and plugins which come with the WordPress core.

Overall, the process for getting started with Media Temple and installing WordPress is very simple and time-efficient. If you are serious about starting a blog or a website powered by WordPress then this is a good choice for those who are ready to go.
Hosting Plans at Media Temple
As previously mentioned, there are a number of hosting plans we are going to cover in this Media Temple review. The Grid is the entry level plan, and it's a popular choice amongst WordPress users looking for a step up from the basic shared hosting packages available elsewhere. While its technically a shared service, it is cloud based allowing it to handle large increases in traffic to your site which could otherwise result in a temporary suspension of services. For those looking for something with more power, there are two virtual private server (VPS) packages to choose from which are both instantly scalable to match the needs of your website as it grows.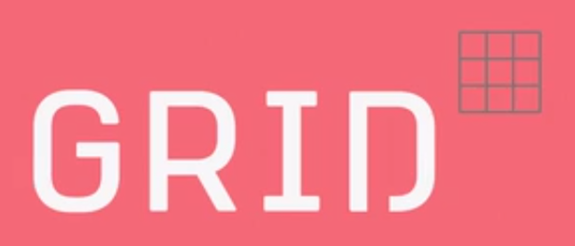 MT Managed WordPress Hosting
This plan is specifically built for WordPress users. MT already has a great infrastructure for caching and handling sites with millions of pageviews, and adding Managed Hosting plan just made MediaTemple a whole lot better. Unlike other plans, you cannot run non-WordPress scripts / sites.
Personally, we have recently started using it for our new site Zippy Magazine and are already loving it. This specific plan also includes Staging feature, which was means you can easily do testing on you live site, and it won't be visible to anyone. Only when you're ready to make it live do you touch your main site.
Other features include:
1 click staging environment
Easy-to-use site templating
Automatic updates
Mobile Optimized
Automatic security
Automatic backups
Next-gen cloud infrastructure
Price starts $29/month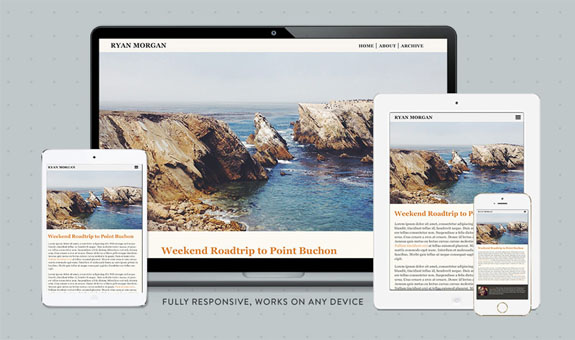 Apart from that, it also comes with a WordPress theme called Digital Journal, which is perfect for the busy designer/developer who wants to publish a quick thought — or even a lengthy one. Each post has a single large image, with customizable headline and link colors for a consistent palette. The streamlined site layout leaves plenty of room for your own bio and links, along with a sleek visual archive of all posts.
More information on the WordPress Hosting
Grid Web Hosting
This cloud hosting plan is a good step up from regular shared hosting plans while still being affordable. Unlike typical shared hosting plans where you are sharing a single server with multiple users, here you are plugged into the Media Temple grid of cloud servers. This configuration allows the service to manage resources better, preventing your site from suffering if another customer's site on the same server starts using more resources than expected.
Although this plan is perfect for those starting out on their online journey, the service has been setup to handle spikes in traffic should your content suddenly go viral. If your site gets a mention on a popular blog, sending a large number of visitors to your site, then this plan aims to be able to handle the increased demand and server load, allowing you to make the most of your newfound popularity without your site going down.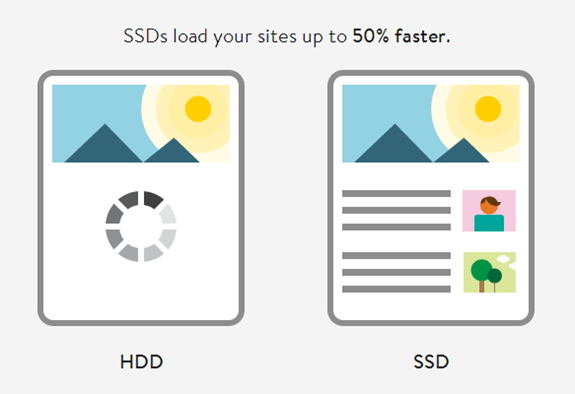 Other features of this plan include:
Optimized for WordPress
Host up to 100 websites/domains on one account
1TB of monthly bandwidth
100GB of storage
Solid State Drives
1,000 email accounts
24/7/365 US-based live support
This hosting plan is ideal for those looking for a service that is optimized for WordPress and has the option for hosting multiple domains. The Grid plan also aims to offer better performance than regular shared hosting plans found elsewhere without breaking the bank.
More information on the shared hosting plan

DV Managed VPS Hosting
Managed hosting is the next step up from regular shared hosting and the Media Temple Grid cloud hosting plan. When your business or start up begins to take off, this is the type of service you will need to turn to.
On this plan you get access to a VPS or virtual private server. This means you get access to a portion of a server to do with as you please, including installing your own applications and managing your own website. The Media Temple dashboard allows you to install over 200 apps almost instantly, with just a few clicks. However, as this is a managed service, you won't be left to your own devices and the server will be taken care of on your behalf.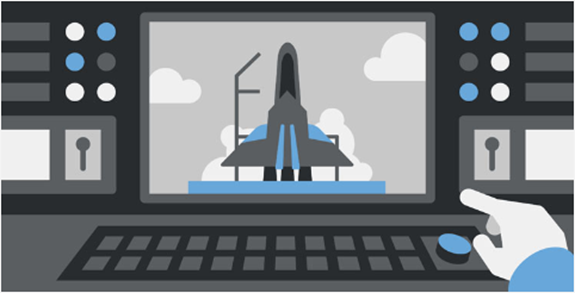 The service is instantly scalable so the levels of performance on offer can grow as your needs grow, without having to change to another plan. As you can increase the hardware you have access to as your site grows, it helps to keep the monthly payments in line with your site's needs and requirements. In fact with the DV managed VPS hosting plan, you can scale up or down instantly at the click of a button to ensure you are never paying for more than you need in terms of hardware and performance.
When it comes to scaling your access to the hardware resources, the options range as follows:
RAM from 1GB to 32GB
Storage from 30GB to 600GB
Bandwidth from 1TB to 3TB
Other features of the VPS managed hosting plan include:
Host 100 domains (can be increased)
99.999% uptime guarantee
Plesk Control Panel
One-click application installs
Supports web hosting resellers
24/7/365 US-based live support
If your website is gaining traction and the visitor numbers are growing then a VPS managed hosting plan is probably the right choice for you. The increase in hardware and server performance allows the site to deal with the increased demand on resources, allowing your website to offer a professional user experience to visitors.
More information on the VPS managed hosting plan

DV Developer Linux VPS Hosting
This plan is for the more adventurous webmasters out there, as well as developers looking for a cleaner platform to test and launch their projects from. This no frills option gives you access to a VPS running your choice of Linux OS. Features of this plan include:
Full SSH and root access to the server
Instant provisioning and scaling
Parallels Power Panel web interface
99.999% uptime guarantee
This plan is for power users who want more control over how their servers are managed and are comfortable with interacting with the server using SSH and the command line interface rather than a graphical control panel. If you want the freedom to build your own system then the DV Developer plan is for you.
More information on the DV Developer plan
DV Enterprise Dedicated Server Plans
Media Temple also offer dedicated server hosting plans for those who've outgrown all the other options available. With these plans you get access to your own server and can choose between either a managed service or the option to go it alone with a developer plan.
If you need the highest levels of performance available then these plans might be for you.
More information on the DV Enterprise plans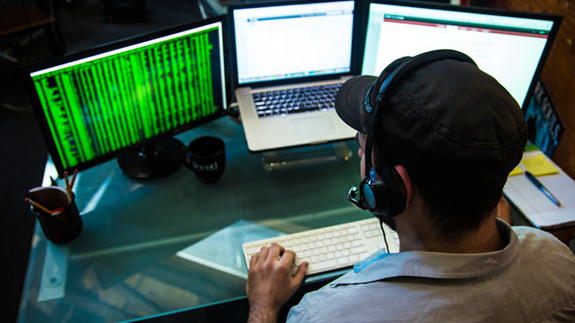 Support

When it comes to support, each of the hosting plans at Media Temple include 24/7/365 US-based live support. This award-winning service can be accessed around the clock via chat, Twitter, phone, or by initiating a support request.
When using the live chat service, the service was very fast and helpful, with the service representative able to answer any questions quickly and effectively.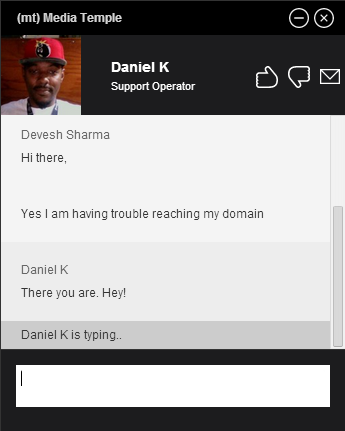 There is also the KnowledgeBase and the support forums for getting advice and information on using the service.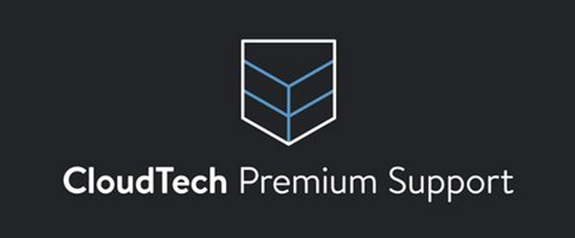 For those who seek additional premium support, Media Temple offers the CloudTech service. This includes site optimization, extra security, and application setup, including WordPress.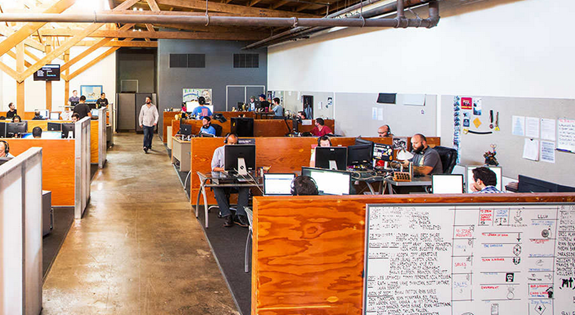 Pricing
With the entry-level Grid cloud hosting packages starting from just $20 per month, these plans aren't much more expensive than those that you will find at shared hosting services found at the bottom end of the market. The advantage here is that you get access to high quality hardware that makes use of faster SSD drives and US-based 24/7 live support.
The entry-level cloud hosting also provides a good upgrade to regular shared hosting, allowing your website to handle sudden surges in traffic without suffering from poor performance or downtime.
Conclusion
Media Temple has some great web hosting plans and is a popular choice amongst WordPress users, with over 300,000 sites of this type hosted. As you can host up to 100 domains and separate websites on their entry level Grid cloud-hosting plan, they are a good match for anyone with multiple websites under their control, or web designers offering a hosting service for their clients. At $20 a month this represents excellent value.
Another key selling point of Media Temple is their 24/7/365 US-based support. Our experiences with the support team were very positive and it's definitely an important feature to consider when comparing hosting providers. If you are hosting sites for clients, then knowing you can easily get hold of someone, any time of the day or night, can be reassuring when you are responsible for the visibility of other people's websites.
Overall, Media Temple offer a fully comprehensive web hosting service for WordPress users that will cover the full lifecycle of your site as it grows from its inception through to reaching its potential.