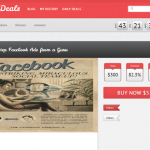 Groupon, Mighty Deals, Snapdeal are some of the sites that have been hugely popular and if you do a search for "Daily Deals", you'll get 1,300,000,000 results.
These sites offer a good time limited deals to consumers from big / medium-sized companies and help those companies to gain a large number of new customers. One of them is – Mighty Deals, which has covered the WordPress and design niche and is generating a huge amount of revenues.
There are a good number of WordPress themes available with the require functionality – that you can use to create your own daily deals website. In this post we'll showcase 7 high quality WordPress themes that you can use to create a daily deals site.
Daily Deal
Daily Deal is by far the easiest and cheapest way to create a deals site. It includes everything that a user would need while creating such a site. This was one of those themes that released in early 2011, one would be easily able to create a site like Mighty Deals with this theme.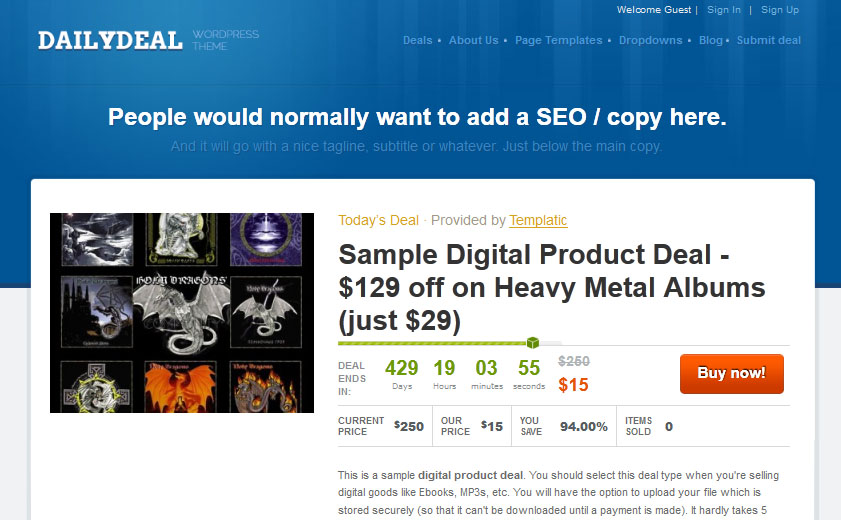 Some great features of DailyDeal Theme
reCAPTCHA enhanced security
Complete moderation of deals
Affiliate module
Different layout options for deal detail pages and submit deal form
Full featured notification emails to buyers, sellers and admins
Transactional reports
Featured deals on homepage + Category-wise deal widget

Price: $89.5
Every Deals Theme
Give the most gorgeous themes to your every deals by Every Deals, WordPress Deals themes special for every deals you have. Get all your deals promoted by amazing features such as grid and list view of your deals and easy to find newsletter subscriber box and search box.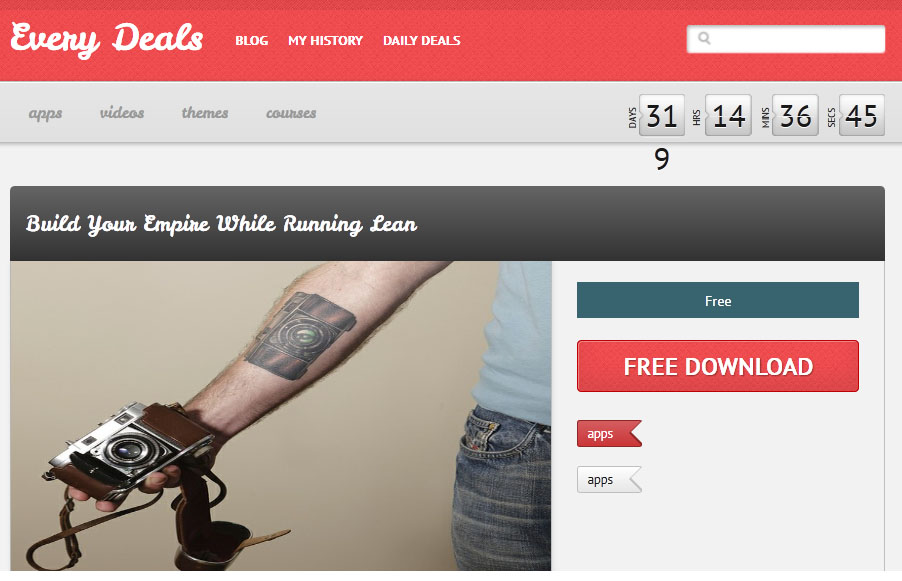 Features of Tokokoo's Daily Deal Theme
Easy and Clean Extensible Code
Easy Control and Management
NEwsletter Integeration
Fully Customizable
Reporting & Stats
Payment Gateway

Price: $99
Dealers Theme
Dealers theme transforms your WordPress site into a fully functional daily deals web site with a very powerful features.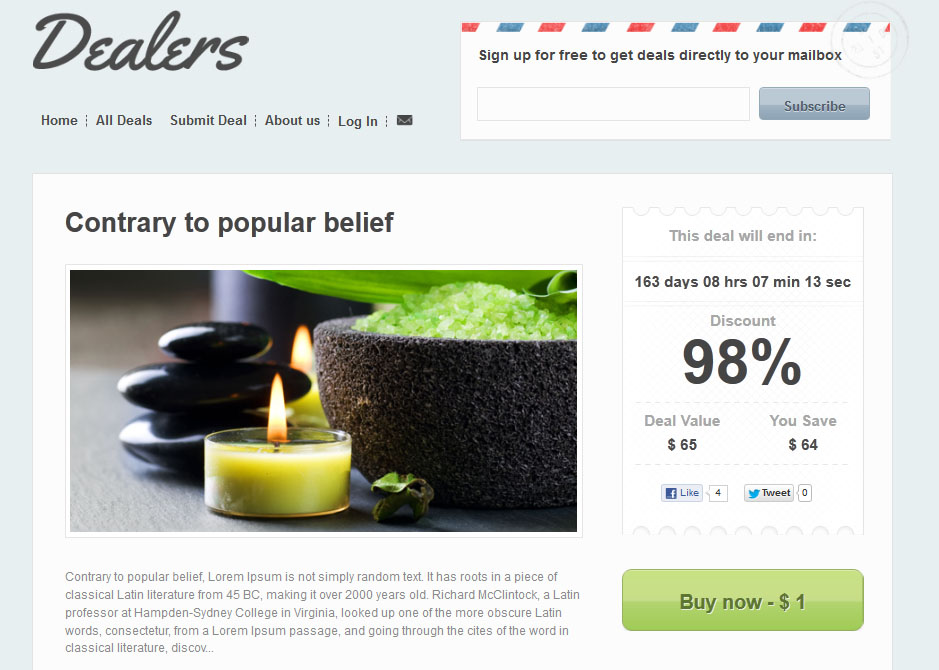 Features of Dealers Daily Theme
A SendLoop Integration
Custom login panel
Integrated payment gateway
Custom theme administration
Photoshop files included

Price: $40
Best Deals Theme
Find all best things you can do and explore at Best Deals WordPress Deals, a special WordPress Deals themes for best deals-sites and best deals-seekers everywhere.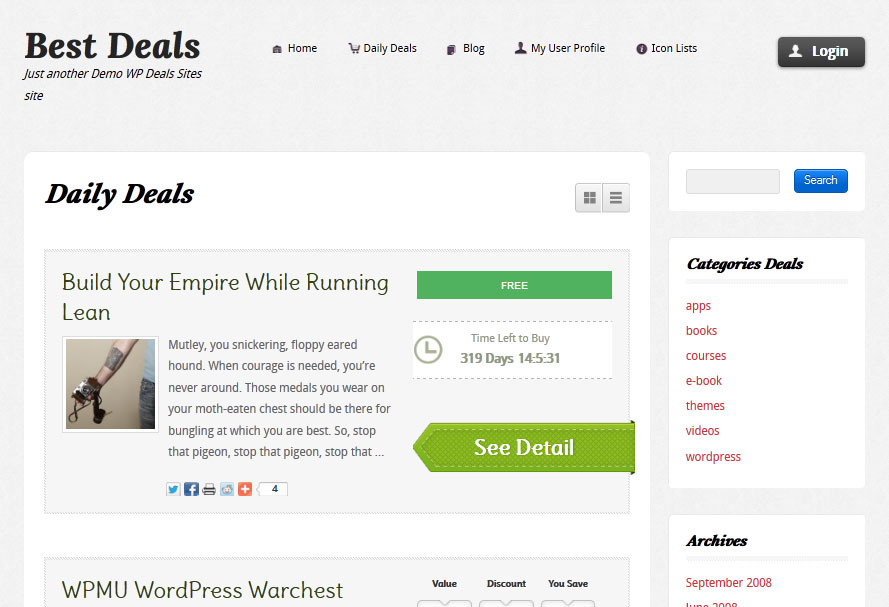 Best Deals you can find 4 widget areas
10 Icon Lists available
Interactive pop-up and warning box
Easy-to-find newsletter subscriber box
social media share button
simple yet attractive design of themes

Price: $99
Dealicious Deals Theme
Dealicious WordPress Deals Themes is the WordPress deals themes made by Tokokoo team. Masculine design and vintage style of Dealicious will give you and your customers an attractive impression of your deals-site.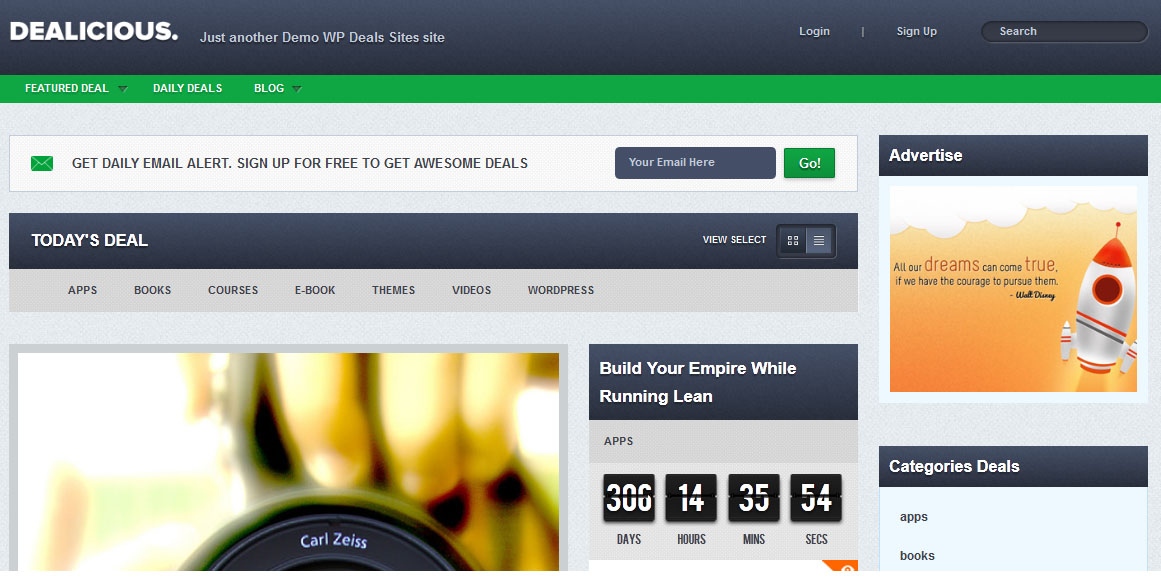 Dealicious Deals Theme Features:
switch view of deals between grid/list view
displayed of Random or Past Deals, display deals based on categories
option to display your company details
social media integration via theme panel
Blog Integration

Price: $99
The Deals Theme
Here come another Deals Themes from Tokokoo. Let The Deals WordPress Deals Themes make your site more and more irresistible for your deals-seekers.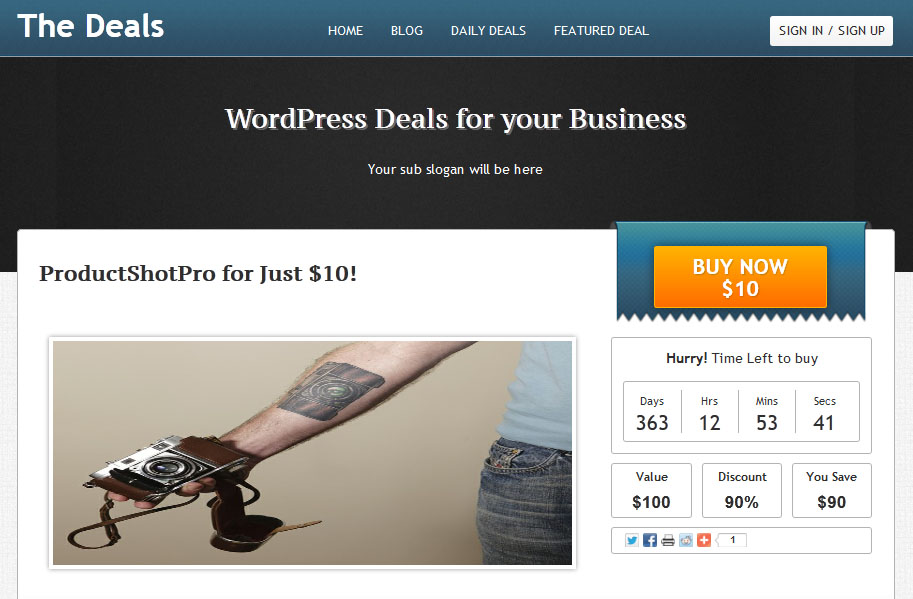 The Deals Theme Features:
Newsletter subscriber box
Social media share button
Grid and list view of your deals
Focus design for all information

Price: $99
WP Mavrick
WP Maverick has created the easiest Groupon Theme for WordPress online. This theme is aptly called Wpoupon and stands to be one of the Best Groupon Clones built on a WordPress platform.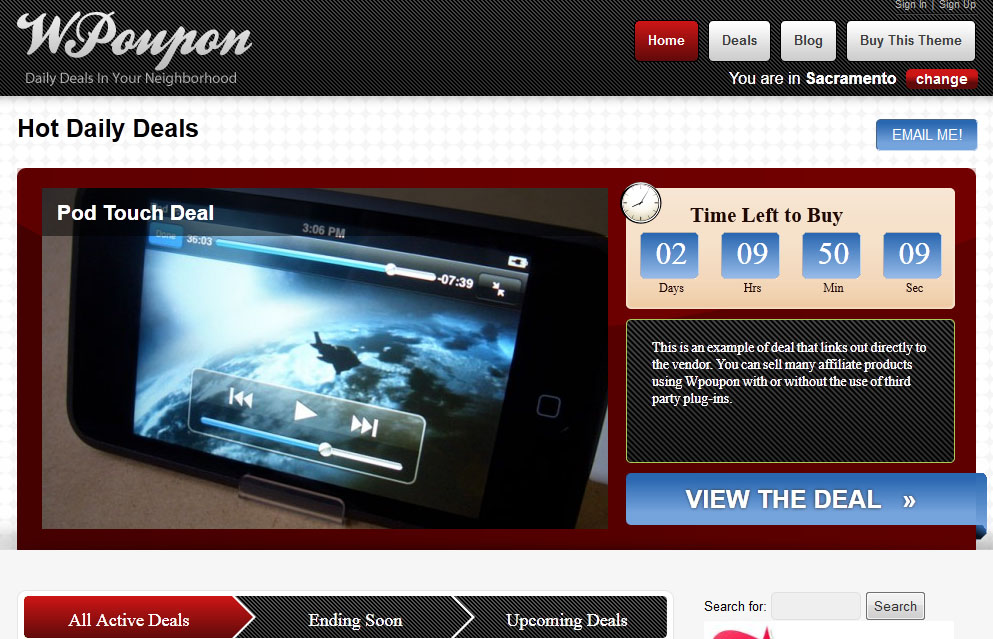 WP Maverick Theme Features:
Fast Installation & Setup
Front Page Deals Setup
Email Newsletter
Integrate Paypal or Authorize.net
Google Maps Integration

Price: $99
Final Words
The above themes are useful and have all the functionality that you'd need to create a daily deals site.
Which one do you like the most? Please let us know in the comments below.