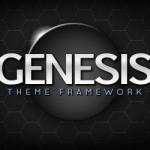 I am a big fan of the StudioPress.com and their work. They are the makers of the most powerful & efficient WordPress theme framework, Genesis. They have also created some of the most powerful products for WordPress bloggers including ScribeSEO, Synthesis and Premise.
Today I am excited to let you know about a great deal by the StudioPress. They are giving an awesome discount on the StudioPress Pro Plus Package.
Get all the 46 Genesis Child Themes for $299.95
StudioPress is one of the popular WordPress Themes studio and the makers of Genesis framework which is a easy to use theme. Genesis is a highly secure, fast loading and highly adaptable framework. I am using their themes on few of my niche sites and they all work very well.
All the SEO, security, and support that come with the Genesis Framework
44 current child themes, and all future child theme releases.
Multiple page layout options for each theme
Quickly change color schemes without touching a line of code
Logical navigation & category layout helps readers get what they want, fast
Unlimited updates, domains you can use the theme on, and support
Plus, you can use your StudioPress returning customer promo code – SPRC25 – at checkout to *save an additional 25% off* the already killer bundled price.
Get all the StudioPress Themes for $299.95
This deal ends on Tuesday, August 28, 2012. Hurry up and claim your new WordPress theme before the price increases!