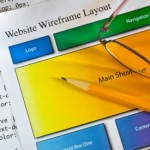 It's been a while, since I did an post in "Ask the Readers" series. Today I'm here with another great question "Which Theme Framework Do you Prefer?" Thesis, Genesis, Headway or any other.
I've great experience with Thesis & Genesis Theme Framework, and have used them for many blogs. Both of the themes comes great SEO options. One of the thing I liked about Genesis is it comes with a great design (without installing child themes), while Thesis looks really ugly without the child or custom skins.
Last month, Onibalusi wrote an short post  - Thesis Theme VS Genesis Theme. I will be writing an detailed post about Thesis Theme V/s Genesis Theme Framework, sometime in next month.
Last Month's "Ask The Readers"
In last month's "ask the readers" segment, I asked: Which Commenting System Do You Prefer ?
Thanks everyone who answered. Among the awesome comments, I think my favorite tip came from James Johnston:
I can't stand external comment systems. A few years back I had so many problems with several different comment systems and lost nearly a 1000 comments and several weeks of headaches. Even with their backup system, syncing with the comment system, and easy import/export features they still do not work as well as the default comment system.

I also avoid commenting on sites that use external comment systems.
Now it's your turn. Comment below with your answer, and we'll discuss as the comments come in. I'll choose the most useful or interesting comment and credit the winner in the next "Ask the Readers" post when it goes up.