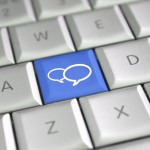 A lot of changes are coming to WP Kube in the near future and one of them is "Ask the Readers". I'd like to introduce a new semi-regular feature here at wpkube. To get the conversation flowing and find out where your collective thoughts are on different topics, I'll occasionally ask a question so we can discuss in the comments. Sound good?
I'd like to Thanks Corbett and Skellie for the idea.
This week's question is about blog commenting systems like Disqus, Intensedebate & livefyre. Which commenting system, you're using?
Here are the Pros & Cons of using external commenting system.
Pros
Optimized Comment System
Connect with social media sites like Twitter, Facebook & Google+.
More options and add-ons that can use then most default comment systems have
No spam at all
Social Engagement
Cons
Comments wouldn't be stored on your own site
It can slower the speed of your site.
Doesn't work well with IE.
Now it's your turn. Comment below with your answer, and we'll discuss as the comments come in. I'll choose the most useful or interesting comment and credit the winner in the next "Ask the Readers" post when it goes up.