Speculation about 8bit may launch WordPress hosting, began 2 days ago when 'Inspector Krogsalot'

found out about their simple landing page with an 8bit logo.
"I heard them mention that they'd thought about hosting in one of their Hello Dolly podcasts, so I wonder if this means it's a done deal" said Krogsgard in this post over at Poststat.us.
I don't know much at this point but with this page, it's confirmed that 8Bit may soon launch their own WordPress hosting. I am assuming the upcoming product is going to be a reseller for an existing platform and would be optimized for Stand theme customers.
8Bit, the company behind all the awesome products – already has a good audience at WPDaily and 8Bit, so it would be interesting to see how things unfold.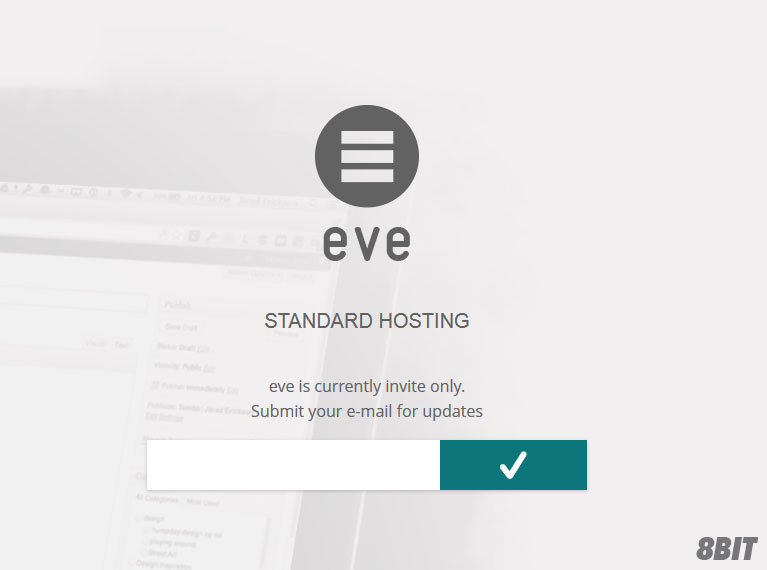 If you are excited like me, than make sure to submit your email for invite & feature updates from Eve.
I see a lot of WordPress companies are entering into the Managed WordPress hosting market, last year two giant theme shops released their own hosting – WebSynthesis and WooThemes.
Then we have some amazing hosting companies for Managed WordPress hosting such as: WP Engine, Page.ly, BlogDroid and Zippykid. Did I miss anyone?
So, what do you think guys? Will going to use Eve for your WordPress specific hosting needs? Are you anxious to get 8Bit possibly diving into WordPress hosting?