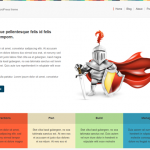 One thing I love about WordPress is – its community and the developers who word hard on creating free themes & plugins to support the WordPress community.
There are so many great theme companies that work hard on building beautiful WordPress themes for people who're just starting out with blogging or whatever and don't want to spend money on premium ones.
Today we have loads of free WordPress themes to share with you guys – business, blogging, magazine, photography and elegant style themes. Most of these themes are responsive and work perfectly on all the smartphones/ ipads.
Silesia
Clean style and elegant theme based on HTML5 powered by NattyWP Framework and advanced Theme Options. You can adjust Colors (more than 15 options), display Twitter and Flickr feeds, Upload logo, Favicon, Backgrounds, etc. without editing code.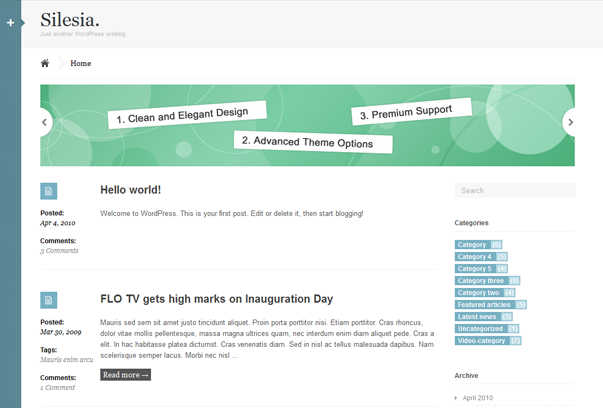 Tint
Tint is our colorful theme that opens up some cool possibilities, its layout is simple and professional and it's able to transform every element to predefined colors, or any color of your desire. You can adapt it for your line of business with just touch or two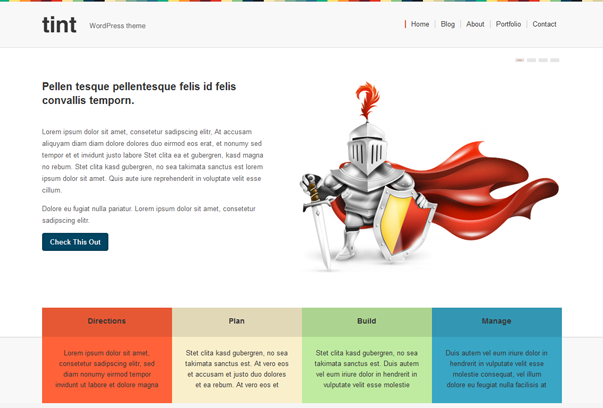 Skirmish
An Elegant style General HTML5 theme for Blogging.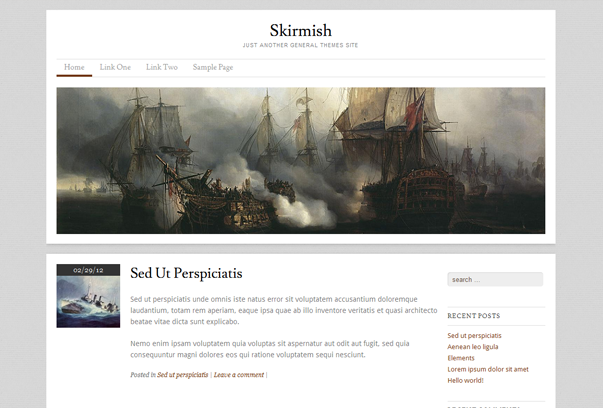 Foghorn
Foghorn is a minimalist WordPress theme built off the foundation of Twenty Eleven. It has a custom options panel for switching layouts, removing sidebars, uploading a logo, and changing footer text.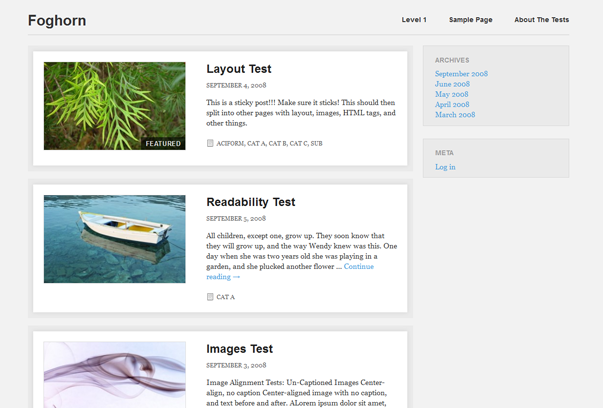 Origin
Minimalistic, mobile-optimized theme with responsive layout. Origin is a parent theme, built on the Hybrid Core framework. Which means it can be used as is, or as a platform for heavy customization via child themes.
Respo
Respo is a free amazing responsive WordPress Theme by Themnific that comes with a clean, sleek and customizable design.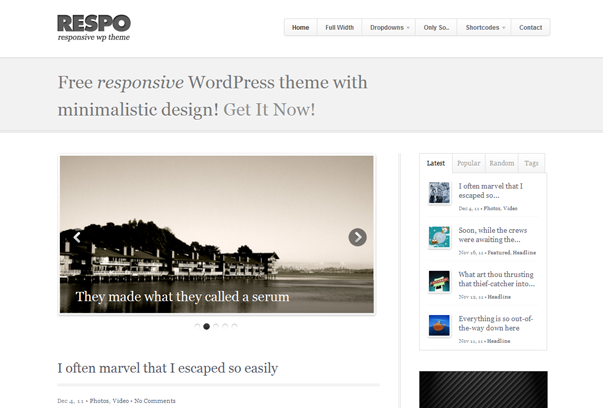 Meeta Theme
Meeta is a simple blogging theme, but packed with many premium features, like: unique widgets, custom templates.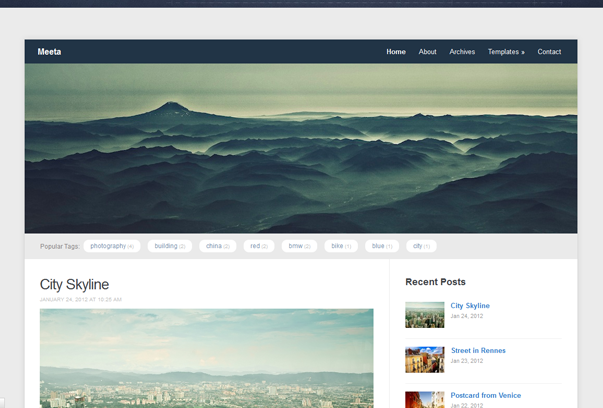 GoPress
GoPress is a super minimal and lightweight free WordPress Theme by WPExplorer that is perfect for any magazine, news or blogging website.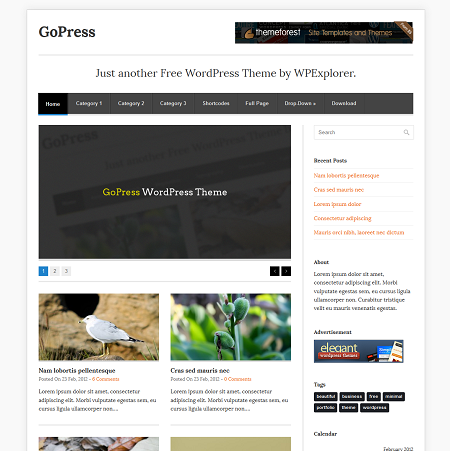 Hyperspace
Clean blog oriented theme with smart gallery feature and exclusive UFO widgets. Give your blog a new shiny look today.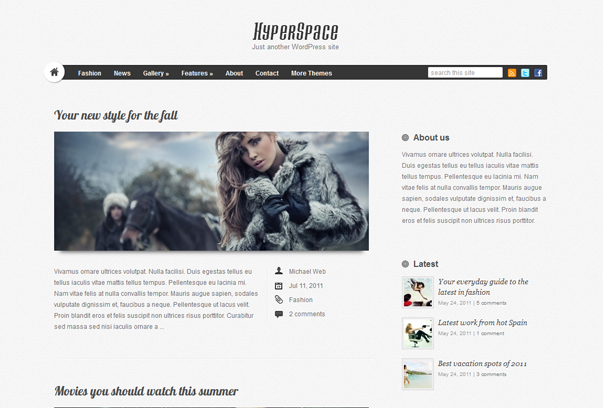 Adapt
Another free WordPress theme by WPExplorer.com that features a very clean and elegant business/portfolio style design that is also fully responsive.
Galaxy
Galaxy is a professional WordPress theme which is perfect for corporate business websites and blogs. It features a modern design, post excerpts with thumbnails, header, background, fixed-width, widget-ready and threaded comments.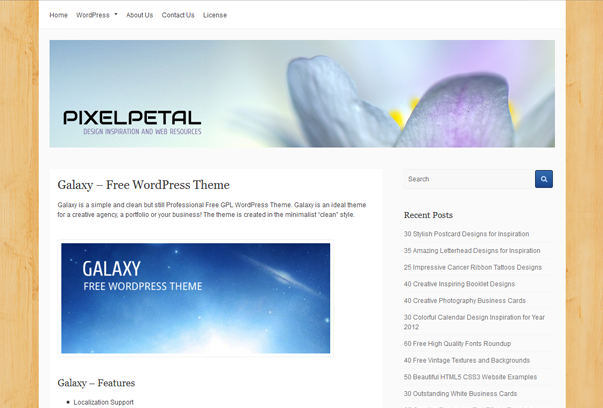 Elegant Business Theme
Elegant is clean and simple yet professional theme, it has 2 color schemes, black and white. It's best suited for business and portfolio sites, but you can also use it for blog etc. This layout is very easy for your visitors to understand and navigate without any hassle. This theme has different sections on homepage, so you can easily put your content in there.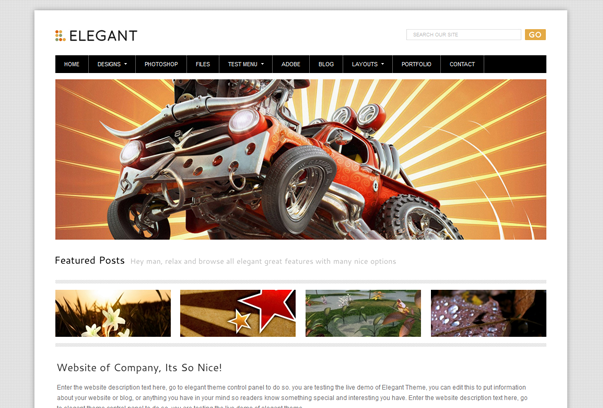 Green Life
Green Life represents a beautiful, natural, clean & standard WordPress Theme. The Package includes WordPress Theme, PSD Files, HTML Version of the Theme, Sample Data & Documentation.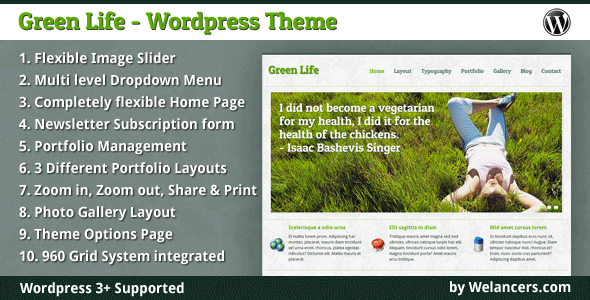 Ascetia
A spacious and elegant portfolio/blog theme with responsive layout. Best suited for bloggers who want to showcase their work alongside their posts, photobloggers, designers, and photographers.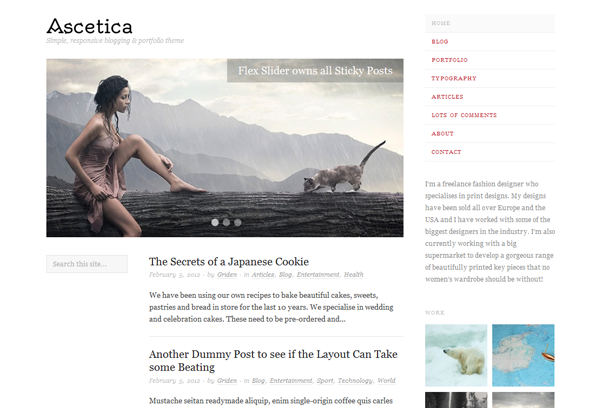 Neuro
A professional responsive HTML5 blog WordPress theme with drag and drop theme options by CyberChimps WordPress Themes.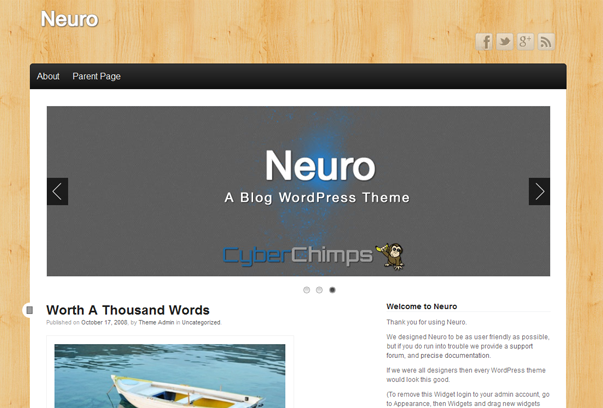 Ari
Ari is a minimalistic, flexible three-column blog theme. The theme uses CSS3 media queries for its responsive layout and is therefore optimized for tablet pcs and smart phones (the theme switches to a two-column layout when viewed on a horizontal iPad screen, and to a one-column layout on iPhones).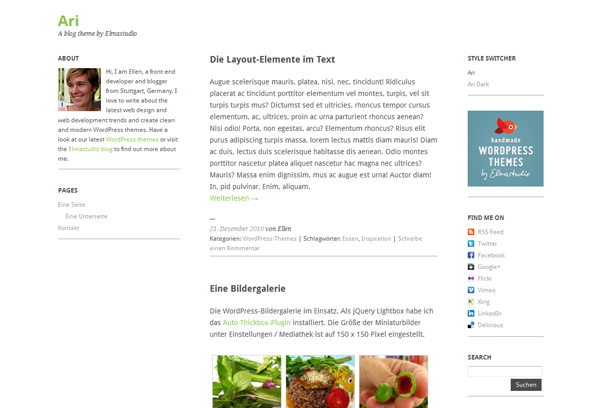 Sundance
A free video theme brought to you by the folks at Automattic. Despite its minimalist design, Sundance was crafted with clean, elegant typography and close attention to detail.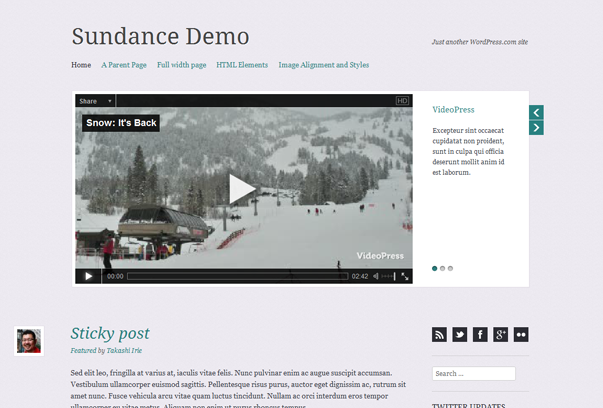 MixFolio
Mixfolio is a responsive, HTML5 portfolio theme for WordPress. Best of all, it's free! Use it to build your portfolio or your online brand. Create Image, Gallery, Video or Standard posts using Mixfolio' Post Formats feature.
BonPress
BonPress is the perfect personal blog theme. Packed with Post Formats (audio, video) feature and multiple Custom Widgets, like Twitter, Flickr, will offer you a unique experience from blogging.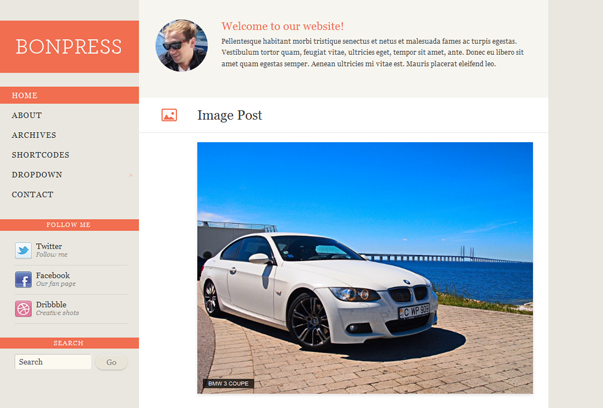 Codium Extend
This theme is ideal for anyone seeking simplicity with the full articles on the homepage! Bonus : this theme is optimized for handheld and mobile devices (iphone, ipad, and smartphone) with a responsive design.
Hatch
Simple portfolio/photography WordPress theme with responsive layout for improved user experience on mobile devices. A parent theme, built on Hybrid Core – with nearly limitless possibilities for expansion due to the platform architecture and hooks for adding your own functionality.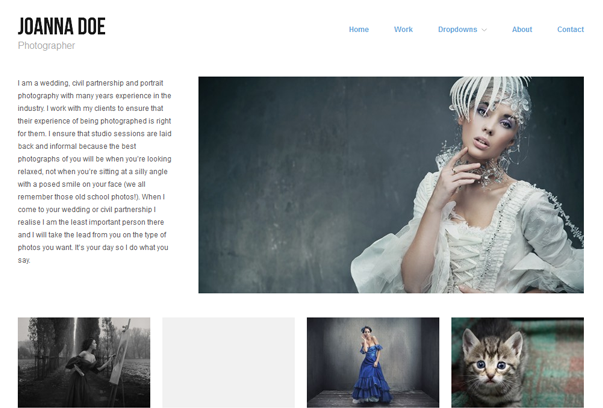 Simple Grid Theme
Simple Grid Theme Responsive is a WordPress Theme with mobile and tablet responsive design. Grid like design Theme is perfect for any creative agency to showcase their portfolio. Inspired by the works of El-Studio creative graphic design studio.